If you're moving out of your house, you would know that as fun and exciting as it might sound, the process itself is not too easy. With a lot of things to take care of at once, it can get overwhelming and tiring. But don't worry; we have you covered with one of the most important factors of getting ready to move out i.e. the home/apartment cleaning.
You must clean the vacating place to leave a good impact as well as save the newcomers from possible contamination of dirt or germs. Therefore, we present the ultimate move out cleaning checklist to help you throughout the cleaning process.
From dishwashers to doorknobs, with this blog, you'll be able to make sure that everything is left spotless and sparkling. So you can finally bid the house farewell. However, if you don't have the time or energy to do the work yourself, hiring a professional cleaning service may be the best option. And My Cleaning Angel can do the cleaning is a feasible option. It'll will save you the effort and get the work done efficiently.
Scheduling the Timeline
Once it's been finalized that you're moving out, you should prepare a rough timeline. You would require a bit more than three weeks to divide all the tasks. And not exhaust yourself as cleaning is not the only part you'd be covering. Certain things need to be taken care of at the appropriate time to have the entire place cleaned when it's "the" day.
If you have less time on your hands, consider hiring professionals. They would get all the cleaning work done And you wouldn't have to worry about a single thing. Meanwhile, you can focus on the financial and packing aspects of the moving-out process.
The Ultimate Checklist:
Few Weeks Until the Move-Out Day
Having an adequate amount of time to plan things and distribute them evenly across a cleaning to-do list can feel like a blessing. You can prepare your mind and start doing the tasks that would make the cleaning easier. Such as gathering supplies, decluttering the house, and repairing whatever in the house needs some fixing.
Gathering the Supplies
To begin your journey of cleaning before you move out, the fundamental step is to get the right supplies for the tasks. From cleaning equipment to protective gear, you would need it all in a good amount. Specially if you want to spend the following weeks without heading back to the supermarket.
The necessities include a broom, mop, sponges, dusters, and a vacuum cleaner to get rid of all dust and debris around the house. Then comes the cleaning chemicals, such as glass cleaners, surface cleaners, bleach, vinegar, and baking soda to leave the house spotless.
Once this is taken care of, you can focus on what else would you require to carry out the cleaning. For instance, getting gloves and a mask to protect your skin and breathing is crucial.
Decluttering the House
You've completed your shopping and now it's time to consult the cleaning to-do list. Where to start? From getting rid of the things you don't need anymore. Take a box, mark it as "disposal", and simply put anything in it that's occupying extra space in your house. Empty cans and bottles, overused tools, old cleaning equipment, dirty utensils, worn-out towels. And whatever you feel the need to get rid of and everything useless; it's going in the box.
Repair & Maintenance
Living in a house, it's unavoidable to not put frames, clocks, or certain decoration items up on your walls. But once you decide to pack them, the nails still linger on to the wall, waiting to be either removed or utilized.
Start by removing all the nails/screws that you've hammered in over the time you were living there. Get putty and fill the holes so they can easily be painted over.
Then you have to pay attention to the sinks, pipes, and any plumbing issues that might need some tweaking or repairing. Spend some time checking all drainage units and taps for any leaks or clogging. If found, get it fixed, either by yourself or by calling a plumber.
Similarly, check the vents and other appliances to be sure everything is functioning perfectly. It is only then that you can move towards the deep clean before you move out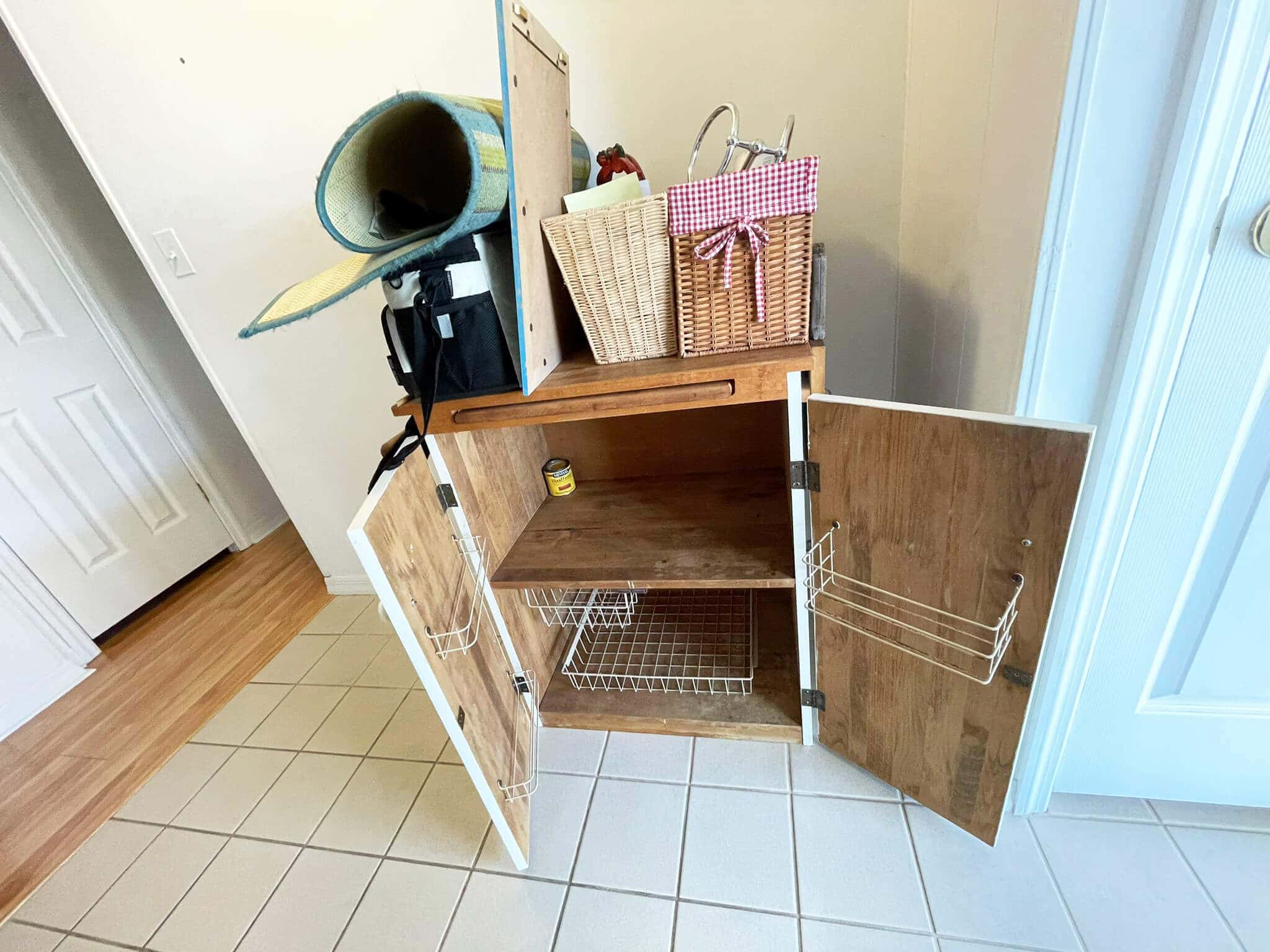 10 Days Until the Move-Out Day
Having a little more than a week left before you move out, it's time to start the deep cleaning process. Refer to the move out cleaning checklist, take out a pen, and check every task as you finish it. While there isn't any proper order of cleaning things, you should only ensure that you clean the floors at last. There is some tasks you should do before move out cleaning.

Ceiling, Fans, Blinds, and Windows
Take out your move-out cleaning checklist and glance at it. Your task is to start your cleaning from top to bottom, ergo, from ceiling to floor. Grab that broom, set that step stool, and start dusting the spider webs. Ensure that you wear a mask to prevent inhaling the dust particles or broken webs.
Once you're done with the ceiling dusting, now comes the tricky part of cleaning the fans. You can start by dusting off the loose dirt. But the blades tend to move around when you try to clean them, especially when the dust is a bit sticky. That's where the pillowcase technique comes in. Take a pillow cover, put it over a blade, and then slowly wipe the dust as you pull the cover to yourself. Do it with all blades and you'll have a sparkling fan.
Blinds and windows can be vacuumed first to get rid of the debris, while the windows can be cleaned with a glass cleaner and microfiber cloth.
Cabinets/Drawers/Shelves
An important aspect of home/apartment cleaning is leaving tidy storage spaces for the future residents of the place. As most of the storage spaces;., are of wood, one should consider the type of chemical being used to clean to not damage the wood itself.
Using distilled vinegar water or dish soap should be the go-to method with a pair of sponges to wipe off that stubborn dust and dirt, if any. Make sure to clean all the cabinets, drawers, shelves, and other storage spaces around the house.
Bathrooms
In your move out cleaning checklist, bathrooms should be a priority. It requires effort and you can consider professional help as well. However, if you plan on doing it yourself, then the first step in cleaning them is vacuuming the space.
You must vacuum the dust, debris, and webs before you deep clean. Then, it's time to get rid of the stains, rust, and possible mildew.
Take out your cleaning liquids and sponges, and start scrubbing. Showerheads, bathtubs, toilet bowls, sink, counter, and vanity must be cleaned and wiped adequately. Use gloves when handling any chemicals and scrubbing.
Then, you may clean the mirror with any glass cleaner and a microfiber cloth. Lastly, wash the floor, wipe, and mop the tiles to leave the bathroom spick and span.
Kitchen
When it comes to cleaning the kitchen; it is a tricky yet dirty business. Hiring professionals for it would make it easier. But it would still require plenty of time. Either way, you ought to start by decluttering first and then moving towards dusting everything. You may remove the stove, gas connection, and oven. Make sure that no electrical appliances are connected to the socket.
Then, you can start with dusting and scrubbing the tough spots, such as the buildup of grease. After that, clean the cabinets and drawers to get rid of any food-related leftovers. Preferably with a vacuum. Lastly, clean and wipe off the dirt from the countertop, while mopping the floor to have a tidy kitchen.
Appliances
Take out all your appliances, regardless of their usage. As it's time to clean them before they're ready to be moved. The small ones can be cleaned easily but it's the bigger ones that need some work. For instance, the refrigerator and dishwasher.
Unplug the fridge and let it come to room temperature. While ice would start to defrost, you should take out the shelves and grills for cleaning. Instead of chemicals, go for baking soda or vinegar mixed with water. Scrub the shelves until they're free from stains.
Then go forward with cleaning the inside and outside of the fridge, and put everything back together to have it ready to be moved. You may carry on to the other appliances and clean them similarly. Such as the oven, microwave, dishwasher, etc.
Carpets/Floor
Considering our cleaning to-do list, it's time for the floors and carpets now. If you have carpets, you ought to get them vacuumed first. For the floor, you can start by vacuuming the entire house. This should ideally be followed by a bit of scrub and mop with a cleaning detergent so the floor is left shining at the end. For tough stains or sticky residue, you would have to scrub using a stronger chemical.
At My Cleaning Angel, we offer thorough vacuuming of your floors and carpets. With our top-notch and up to date equipment, we make sure that no dirt or debris is left when we're done.
Dusting and Disinfecting
Most of your cleaning work has been taken care of and you're reaching the end of your move out cleaning checklist. All that's left for you now is to dust and disinfect the entire house/apartment.
Countertops of kitchen and bathroom, windows, shelves, cabinets, fireplace mantles, and other surfaces that need a bit of classic dusting and wiping should be treated a day before the moving day. Pick up a duster, clean the surfaces, and disinfect everything in the house. From doorknobs to sockets, leave everything spotless and free from germs.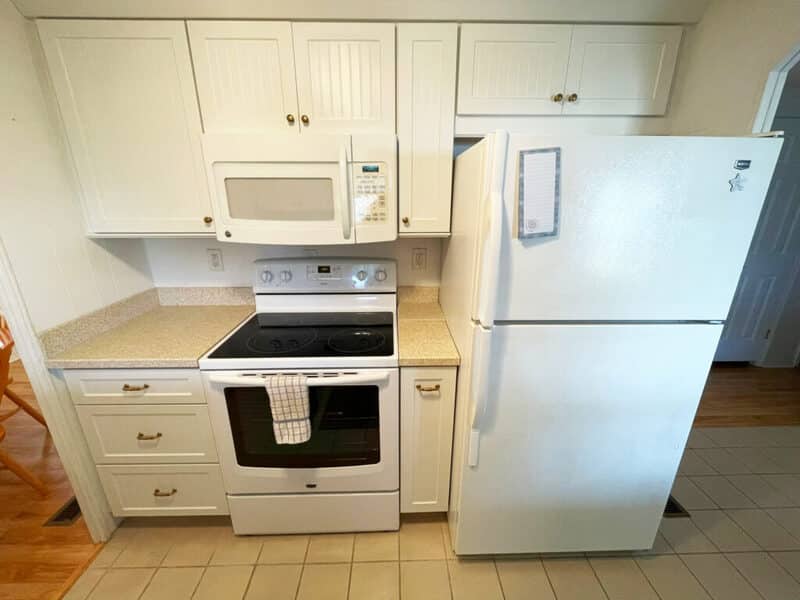 The Move-Out Day
Congratulations! You've taken care of all the tasks and are ready to move out and get settled in your house. However, there's a tiny task still left for you to finish off the move-out cleaning checklist.
The Last Sweep
When all furniture and boxes have been moved, it is important that you do a final check. So you can ensure that no work is left. Survey the place and check for any broken pieces of furniture left or any leakage from pipes. Check for the spots that you might have missed in the previous week of cleaning. Once fully satisfied, go on with a final sweep and mop, and then you're officially ready to move out without worrying about the tidiness of the house.
The First Clean
Moving into a new place requires a move-in clean as well. It's not as exhausting as the previous one but equally important to make yourself comfortable in the new place as well as keep it free from dust and contamination. Grab your supplies, sweep and dust the entire place, and top it off with a mop. Lastly, disinfect all the hard surfaces and doorknobs. You would feel much at ease and be ready to call it a day.
Or, if move-out cleaning was too much for you, you can always contact My Cleaning Angel for our top-notch move-in cleaning services.