House  Cleaning Services
St Pete Beach, FL
My Cleaning Angel matches you with local cleaners to give you the best house cleaning services St Pete Beach can offer. Easy & fast online booking in 60 secs!
Wide Range Of Tailored House Cleaning Services St Pete Beach

Our house cleaning services have the best prices by the size of your home. Hourly services available.
One time house cleaning services in St Pete Beach are the perfect way to get your home clean on short notice near you. Regular or deep cleanings available.
If you're moving in to a new home, or moving out of your current house, then just add move in move out cleaning pack.
A house that has just been built needs a thorough scrub before you can peacefully settle into it. The post construction house cleaning in St Pete Beach, may be the solution.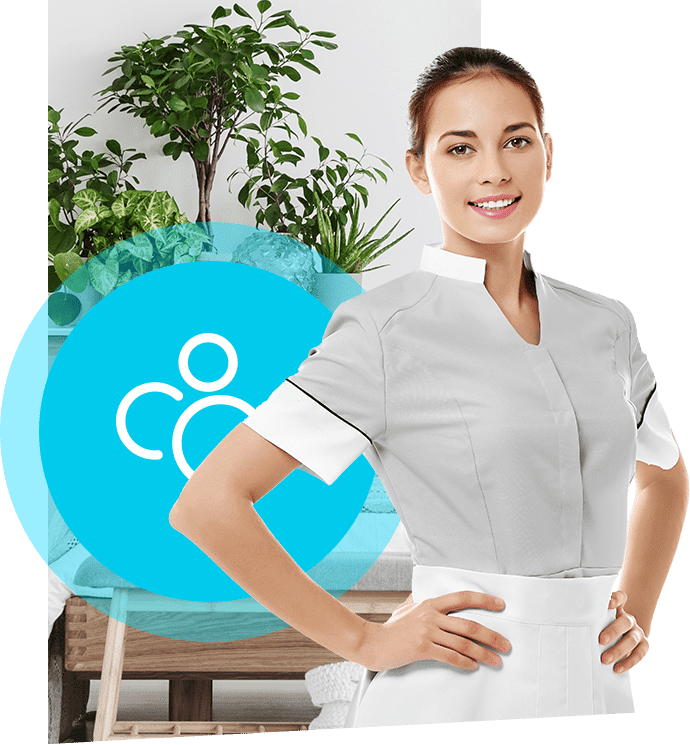 Our St Pete Beach referral agency also offers house cleaning services on a regular basis. You can choose weekly, bi-weekly or monthly. Our Cleaners maintain your home on a regular basis. No contracts.
Local property owners who go for this type of cleaning can finally rest easy knowing that the property they rent, has the best house cleaning services provided.
A clean and crisp working environment is a productive working environment. And we are the best among St Pete Beach companies. We will make every office shine.
Your Next Cleaning
In 3 Easy Steps
Our online booking form makes the estimate process easy and understandable
Book in 60s
Get free online estimate selecting the size of your home, then select the date and time you'd like your professional to show up. 
Pay Online
Seamless online payments. No cash no checks! At the end of your booking get and email confirmation.
We clean, You Relax
A certified cleaner comes over and cleans your place. You receive a receipt on your email when we leave your home.

Saves you time
Online estimate form with upfront fair pricing no surprises. Complete online access we want to save you time.

Only the best quality
Our skilled professionals go above and beyond on every job.

Safety first
We rigorously vet all of our Cleaners, who undergo identity checks as well as in-person interviews.

Easy to get help
Select your ZIP code, number of bedrooms and bathrooms, date and relax while we take care of your home.

Cash-free payment
Pay securely online only when the cleaning is complete.

Seamless communication
Online communication makes it easy for you to stay in touch with your Cleaners.
What Customers Are Saying
Results That Speak For Themselves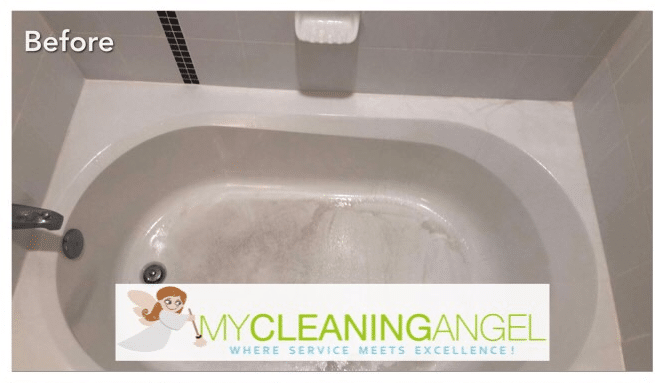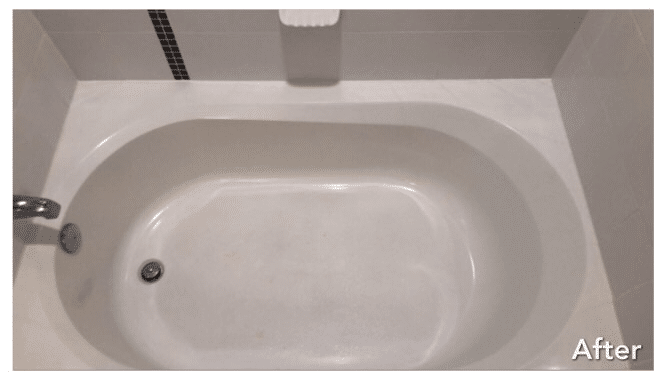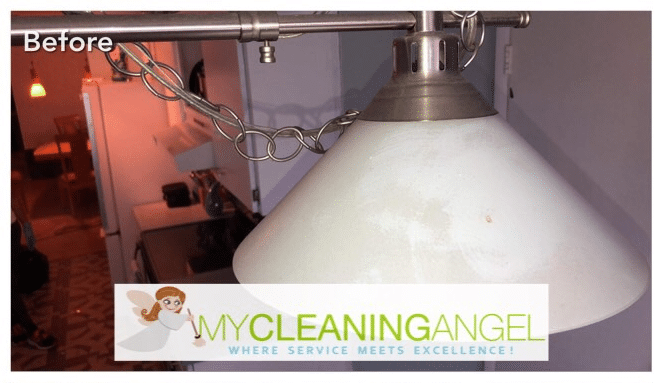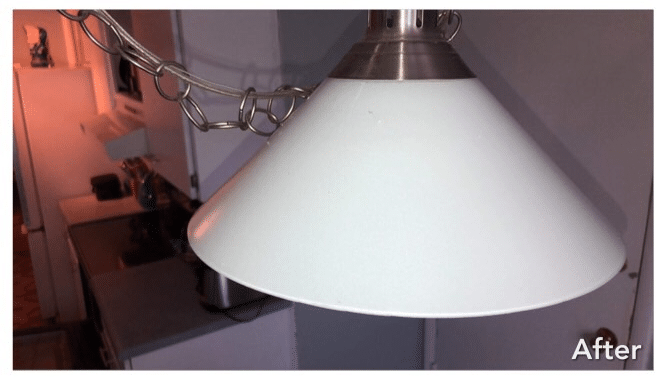 House Cleaning Services in St Pete Beach FL
The best house cleaning services in St Pete Beach – Florida can offer
We provide you the best house cleaning services in St Pete Beach area, so you don't have to worry about keeping your house clean and tidy all the time. Enjoy that extra time that we can give you to visit the city. Time is precious.
Take time to enjoy the simple things in life
If you're looking for a perfect vacation spot, then St. Pete Beach in Florida is definitely an amazing option that you should consider. This sun-kissed beach destination is the perfect place for a family trip, a romantic getaway with your significant other, or a solo excursion to unwind and relax. With its miles of pristine white sand coastline, crystal-clear Gulf waters, and gentle sea breezes, St. Pete Beach is nothing short of paradise on Earth.
Whether you're a water enthusiast or just want to soak up the sun, St. Pete Beach presents a plethora of engaging activities to keep you occupied. You can go for a refreshing swim, sunbathe, or try your luck at fishing. For adrenaline junkies, the beach offers a range of activities to try your hand at, including windsurfing, parasailing, and jet-skiing – perfect for some high-speed thrills.
For those wanting a little more chilled-out pace, a belt of cozy restaurants and bars nearby provides a wonderful opportunity to sip on a cold drink and indulge in delicious meals whilst enjoying a tranquil ambience of the surroundings. Art enthusiasts can hit up a few of the beautiful art galleries while the history buffs can explore some of the nearby museums for a deeper understanding of the place's cultural background.
Overall, St. Pete Beach is an incredible vacation spot with much to offer to all kinds of travelers. So head here and experience the true meaning of paradise.
My Cleaning Angel as a House Cleaning Service
My Cleaning Angel is a top-notch house cleaning service that provides exceptional customer service and high-quality cleaning services. Our trained and experienced cleaning professionals make sure that every nook and corner of your home is sparkling clean and free of dirt, dust, and grime.
We use eco-friendly cleaning products that are safe for your family and pets, and our team members arrive on time and are always professional and courteous. We offer customizable cleaning services to meet your specific needs and budget, and our 100% satisfaction guarantee ensures that you are completely happy with our work.
From regular weekly or bi-weekly cleanings to one-time deep cleanings, My Cleaning Angel is there to provide you with the best possible house cleaning experience. Book your appointment now and let us take care of the cleaning while you focus on what matters most – spending time with your loved ones.
Why My Cleaning Angel?
If you are looking for a cleaning service that truly cares about achieving exceptional results and ensuring your complete satisfaction, look no further than My Cleaning Angel. With years of experience in the industry, this team of skilled and dedicated cleaners understands the importance of maintaining a clean and comfortable home. Whether you have a busy schedule. Or simply prefer to leave the cleaning tasks to the professionals, My Cleaning Angel is the perfect choice for you.
One of the standout features of My Cleaning Angel is that they offer completely customizable cleaning packages. To suit your individual needs. Whether you need a deep clean, regular maintenance cleaning, or something in between, this team will work with you to create a personalized plan that fits your schedule and cleaning priorities. Plus, with flexible scheduling options, you can easily book weekly, bi-weekly, or monthly appointments on days and times that work for you.
In addition to their exceptional cleaning services, My Cleaning Angel also prioritizes the use of eco-friendly and non-toxic cleaning products. This means that not only will your home be sparkling clean, but it will also be a safe and healthy environment for you and your loved ones. With a commitment to impeccable service and attention to detail, My Cleaning Angel truly is the ideal choice for anyone seeking a reliable and professional cleaning service.

All St Pete Beach zip codes:
33706, 33707, 33736, 33741
Neighborhoods we serve:
Bay Pines, FL – Belleair, FL – Clearwater Beach, FL – Crystal Beach, FL – Dunedin, FL – Gulfport, FL – Holiday, FL – Indian Rocks – Beach, FL – Largo, FL – Maderia Beach, FL – New Port Richey, FL – Odessa, FL – Oldsmar, FL – Ozona, FL – Palm Harbor, FL – Pinellas Park, FL – Saint Petersburg, FL – Safety Harbor, FL – Seminole, FL – South Pasadena, FL – Tampa, FL – Tarpon Springs, FL – Tierra Verde, FL – Treasure Island, FL.
Questions Left?
We are here to make your life simple. Still have questions?
Don't hesitate to contact us.
How Do I Make A Booking?
To make a house cleaning booking, you can follow these steps:
1. Determine what cleaning services you require and how often you need them.
2. Research and choose a reputable cleaning company or individual cleaner.
3. Contact the cleaning company either through their website, phone or email to request a quote for the cleaning services you require.
4. Provide specific details about your home and cleaning needs so that the cleaner can give you an accurate quote.
5. Once you receive the quote and are happy with the terms, confirm the booking and schedule a date and time for the cleaning to take place.
6. Make sure to discuss any special requirements or areas that need extra attention with the cleaner before they arrive.
7. On the scheduled day, make sure the cleaner has access to the house and any necessary cleaning supplies, and be available to answer any questions that may arise.
How Do I Log Into My Account?
We provide an online account for our customers to schedule, manage and track their cleanings. you can login on the top right corner or with our phone app. Or Click here.
Do I Need To Provide My Own Cleaning Supplies And Equipment?
It ultimately depends on the situation.
If you have hired a cleaning service, typically they will provide their own supplies, products, and equipment. In our case, we do provide all the cleaning supplies and equipment. However, it is best to confirm this with the company prior to the cleaning appointment.
If you are hiring an individual to clean your home, it is best to discuss the use of cleaning supplies, products, and equipment beforehand. Some individuals may provide their own supplies, while others may request that you provide them.
If you are cleaning your own home, then you will likely need to provide your own cleaning supplies, products and equipment. It is important to ensure that you have the appropriate supplies for the specific cleaning task.
How Many Cleaners Do You Send?
The number of cleaners a cleaning company sends may vary depending on the size of the premises and the amount of cleaning required. For larger buildings, such as office complexes or hospitals, multiple cleaners may be necessary to complete the job efficiently and within a reasonable timeframe. For smaller spaces, such as residential homes or small offices, one or two cleaners may be sufficient.
Additionally, the frequency of cleaning services may impact the number of cleaners needed. For daily cleaning, fewer cleaners may be needed compared to weekly or monthly deep cleaning services. Ultimately, the number of cleaners a cleaning company sends will depend on the specific needs of the client and the scope of the cleaning project.
What Time Will The Cleaners Arrive?
We have a 2 hour window arrival time. Cleaners will arrive between 08-10AM,  from 10-12PM, from 12-2PM, from 2-4PM and from 4-6PM. Remember the time of the job while booking.
Do I Need To Be Home For My Booking?
It depends on the cleaning service you hired. Some cleaning services may require someone to be home while they clean the house for security and to provide access to certain areas of the house. However, many cleaning services offer flexible scheduling and can clean the house while you are away or at work. If you feel comfortable giving a spare key or garage code to the cleaning service, they can clean the house while you are not home.
It is recommended that you discuss any concerns or preferences with the cleaning service before scheduling an appointment to ensure that you are both on the same page. Ultimately, the decision of whether or not to be home during the cleaning is up to you, but it is possible to schedule a convenient and safe cleaning service even if you cannot be present.
Can You Provide A Replacement Cleaner If My Cleaner Goes On Holiday?
Yes, if your regular cleaner goes on holiday, we can provide a replacement cleaner to ensure that your home is still cleaned as per our regular schedule. Simply inform us about the dates when your cleaner will be away and we will match you with another qualified and experienced cleaner who can provide the same level of service. We understand the importance of maintaining a clean and tidy home and we will do our best to ensure that your cleaning needs are always met, even when your regular cleaner is away. Our aim is to provide you with peace of mind and a hassle-free cleaning experience. If you have any questions or concerns, please do not hesitate to contact us.
Can I Leave My Keys With My Cleaner?
DO NOT LEAVE any key with cleaners if we have to replace him for any reason. Less information we have about your home the best. Most customers leave a lockbox if they're not home.
Leaving your keys with your cleaner depends on how much you trust your cleaner. Giving access to your home is a significant decision that should not be taken lightly. You'll need to consider your peace of mind, the security of your home, the level of responsibility and integrity of your cleaner, and the possibility of emergencies and accidents. If you trust your cleaner based on their experience, background checks, and recommendations from trusted sources, you may decide to leave your keys with them. If you choose to do so, make sure to maintain communication, establish clear guidelines, and set expectations about what to do in case of emergencies.
How Do I Edit A Booking?
To edit a house cleaning booking, you can follow these steps:
1. Contact the cleaning company or individual cleaner you have booked with.
2. Inform them of the changes you want to make to your booking. This could include changing the date or time of the cleaning appointment, altering the cleaning services required, or adjusting the duration of the cleaning service.
3. The cleaning provider will then let you know if the changes are possible and if there are any additional costs involved.
4. If you agree to the changes and any additional costs, the cleaning provider will update the booking and confirm the revised details with you.
5. Make sure to keep a note of any changes to your booking, including the updated date, time, and cost, to avoid any confusion or misunderstandings in the future.
Will I Get The Same House Cleaner Each Visit?
It depends on the cleaning service company's policies. Some companies assign the same cleaner for each visit, while others rotate their cleaners to ensure fair allocation of work. Some companies also assign different cleaners based on their availability or specific expertise. It is recommended to clarify this with the cleaning service company before availing their services. However, having the same cleaner for each visit can have advantages, as the cleaner becomes more familiar with your preferences, reduces the need to explain things repeatedly, and maintains consistency in the cleaning process.
What If I Have A Security System?
Provide us when you book any instruction on how to enter the proprety. Create specific codes for cleaners.
Can I Trust My Home Cleaning Professional?
Trust in your home cleaning professional ultimately depends on their qualifications and experience. It is important to select a reputable cleaning service that conducts thorough background checks and provides extensive training to their employees. In addition, always ensure that the cleaning professional is licensed and insured to guarantee the safety of your property and possessions.
You can also request references from the cleaning company or ask for referrals from friends or family who have used them before. When you meet the cleaning professional, communication is key to establish a level of trust. Be clear about your expectations, preferences, and any concerns you may have. A trustworthy cleaning professional will always listen to your needs and work to exceed your expectations in delivering a clean and tidy home.
Can I Change My Credit Card?
Yes, you can change the credit card you use for house cleaning services. Many cleaning companies allow you to update your payment information online or by phone. It's important to make sure your new credit card is valid and has sufficient funds to cover the cost of your cleaning services. Depending on your agreement with the cleaning company, you may need to notify them of the change before your next scheduled appointment. It's also a good idea to keep track of any scheduled payments or billing cycles to avoid late fees or missed payments. Overall, changing your credit card for house cleaning services is a simple process that can be done quickly and easily.
When Will I Be Charged?
Typically, you will be charged for your house cleaning either before or after the services have been rendered. The specific payment terms depend on the cleaning company you choose to hire. Some cleaning companies will require payment upfront before booking your appointment, while others will require payment immediately after the cleaning services are done. We put a hold in your card 24 hours prior the services but just charge the cleaning after it's done.
It's important to review the payment terms with your cleaning company before hiring them to avoid any confusion or miscommunication. You should also inquire about their refund policy in case something goes wrong, such as unsatisfactory service or damages to your property.
Overall, you should expect to pay for your house cleaning services after the work is complete, and before the cleaners leave your property. This can be done through various payment methods, such as cash, credit card, or online transfer.
How Do I Redeem A Discount Code, Voucher Or Gift Card?
You can redeem the code when you book online your house cleaning service or when you call our customer services tell us you a a coupon and don't forget the coupon CODE.
How Do I Pay?
There are several ways to pay for your house cleaning services. Some cleaning companies may accept multiple forms of payment, while others may only accept a specific payment method. The most common payment methods for house cleaning services include cash, checks, and credit/debit cards.
Cash is a straightforward and convenient option, as it allows you to pay the cleaning service provider directly. However, it is important to keep in mind that carrying large amounts of cash can be risky.
Checks are another common payment method for house cleaning services. However, some cleaning companies may require that you provide a check in advance to secure your appointment.
Credit and debit cards are increasingly becoming a popular option for paying for house cleaning services, offering convenience and security. Many cleaning companies now offer online payment options, allowing you to pay for your cleaning services using your preferred payment method.
Will I Be Charged If I Cancel My Booking?
It depends on the policy of the cleaning company you have hired. Most companies have a cancellation policy that outlines fees for cancellations made within a specific timeframe before the scheduled cleaning. Some companies may require a deposit or payment in advance, while others may offer free cancellations within a certain window of time.
It is important to read the terms and conditions of the cleaning company's policy before booking to understand your rights and obligations. If you need to cancel your house cleaning appointment, it is best to do so as soon as possible to avoid any cancellation fees or charges. In the event of an emergency or unforeseeable circumstances, some companies may waive the cancellation fee. If you really need to cancel a cleaning services, try to do it 24 hours prior to the cleaning.
Should I Give The Cleaner A Tip?
Tipping is a common way to show appreciation and acknowledge good work from service professionals like cleaners and housekeepers. However, tipping is not mandatory, but it is a personal choice. If you are happy with the service provided by your cleaner, you may want to consider giving them a tip as a way of saying thank you.
Tips can come in a variety of forms, such as cash, gift cards, or small gifts. The amount of the tip is up to you, but the general rule of thumb is to tip between 15-20% of the total cost of the service.
Keep in mind that if your cleaner is an employee of a cleaning company, they may not be allowed to accept cash tips. In such cases, it is best to check with the company's policy before tipping.
Ultimately, tipping is a way to show appreciation for a job well done, and it's up to you to determine if you want to tip your cleaner.
How Much Will It Cost?
The cost of house cleaning can vary depending on several factors, including the size of your home, the frequency of the cleaning, and the level of cleaning you need. A one-time deep cleaning can cost anywhere from $150 to $400 or more, while ongoing weekly or bi-weekly cleanings can cost anywhere from $100 to $200 per visit.
Additionally, some cleaning companies charge an hourly rate, which can range from $25 to $50 per hour. Other companies charge a flat rate based on the size of your home.
Keep in mind that some companies may offer additional services, such as window cleaning or laundry, for an extra fee. Ultimately, the cost of your house cleaning will depend on your specific needs and budget.
What Is A Deep Cleaning?
A deep cleaning, also known as scaling and root planing, is a dental procedure that removes plaque and tartar build-up from teeth and gums. It is a thorough and comprehensive cleaning that goes beyond the routine cleaning that is performed during regular dental check-ups.
The procedure involves two steps: scaling and root planing. Scaling removes tartar and plaque from above and below the gumline, while root planing smooths out rough areas on the surface of the tooth roots. This helps to prevent further buildup of bacteria and provides a clean surface for the gums to reattach to the teeth.
Deep cleanings are often recommended for patients with gum disease or those who have not been to the dentist in a while. They can also be part of a routine maintenance plan to prevent further dental problems. Overall, a deep cleaning can help improve dental health and prevent tooth loss.
How Do I Know What's Been Cleaned?
The simplest way to know what has been cleaned is to do a thorough inspection of the area before and after cleaning. This involves seeing what items were removed, if surfaces were wiped down or vacuumed, and if any products were used.
Another way to know what's been cleaned is to make a cleaning checklist or schedule. This will ensure that all areas and items are accounted for and marked as cleaned. Cross off each item as you clean it to keep track of what has been completed and what still needs attention.
Using color-coordinated cleaning cloths can also help you identify what's been cleaned. Assign a specific color to each task, such as red for high-touch surfaces like light switches and door handles, blue for mirrors and windows, etc. This allows you to easily see what's been done and what areas still need attention.
Ultimately, communication is important when it comes to cleaning. Make sure to discuss with anyone who has helped with the cleaning or who may use the space afterwards, so everyone is on the same page.
Do You Offer Carpet Cleaning?
We do not provide carpet cleaning. We only vacuum carpet with a regular vacuum. Our cleaners don't do anything outside.
Is There Anything You Can't Do?
We don't do anything outside the home. When there is roaches or feces or blood cleaning will be canceled and the cancelletion fees may apply.
Ready To Book A Cleaning?