Deep Cleaning
Our Deep Cleaning services guarantee a thorough clean home by true professionals.
In 60 seconds, book online our Deep Cleaning by selecting the pack on our booking form.
Thorough Checklist, Upfront Pricing
Two easy options to choose from. Regular cleaning to do a good cleaning on the basics of the home. Add the Deep Cleaning Pack to be more thorough.
| DEEP CLEANING CHECKLIST | REGULAR | DEEP (For Furnished Homes) |
| --- | --- | --- |
| Home Dusting (Furniture, TV, Picture Frames etc... | ✔ | ✔ |
| All Floors Vacuumed and Mopped | ✔ | ✔ |
| Bathrooms: Tub, toilet and sink area thoroughly cleaned and desinfected | ✔ | ✔ |
| Kitchen: Wipe down all counters, backsplash, sink area, spot cleaning the outsides of cabinets | ✔ | ✔ |
| Small Appliances In and Out. ( MicroWave, Coffee Machine ) | ✔ | ✔ |
| Bigger Appliances Only Outside. ( Fridge, Oven ) | ✔ | ✔ |
| Ceiling Fans and Blinds | | ✔ |
| Baseboards and Doors | | ✔ |
| Inside Fridge | +$20 +$40 | ✔* |
| Inside Oven | +$30 | ✔ |
| Inside Cabinets | +$60 | ✔* |
| Inside Windows | +$60 +$100 | +$60 +$100 |
Full Residential Cleaning Checklist
M

Wipe Bulbs and Glass Fixtures

M

Putting Away Dishes

M

Clean Chandeliers / Glass Lamps

M

Clean TV's and Computer Monitors

M

Moving Or Lifting Anything Over 25 lbs
M

Cleaning Bio-Hazards (Mold, Blood, Bodily, Fluids)

M

Cleaning Up Animal Waste

M

Cleaning Cat Litter Box and On Floor

M

Cleaning Insects / Rodents

M

Heavy Scrubbing Walls / Doors
M

Cleaning High To Reach Areas & Windows

M

Washing Exterior Windows

M

Cleaning Anything Outside The Home

M

Hoarding, High Levels of Trash / Debris

M

Stepping Higher Than 2 Steps On A Ladder
Your Next Deep Cleaning
In 3 Easy Steps
Our online booking form makes the estimate process easy and understandable
Book in 60s
Get free online estimate selecting the size of your home, then select the date and time you'd like your professional to show up. 
Pay Online
Seamless online payments. No cash no checks! At the end of your booking get and email confirmation.
We clean, You Relax
A certified cleaner comes over and cleans your place. You receive a receipt on your email when we leave your home.
Your Trust Is Our Priority

Saves you time
Online estimate form with upfront fair pricing no surprises. Complete online access we want to save you time.

Only the best quality
Our skilled professionals go above and beyond on every job.

Safety first
We rigorously vet all of our Cleaners, who undergo identity checks as well as in-person interviews.

Easy to get help
Select your ZIP code, number of bedrooms and bathrooms, date and relax while we take care of your home.

Cash-free payment
Pay securely online only when the cleaning is complete.

Seamless communication
Online communication makes it easy for you to stay in touch with your Cleaners.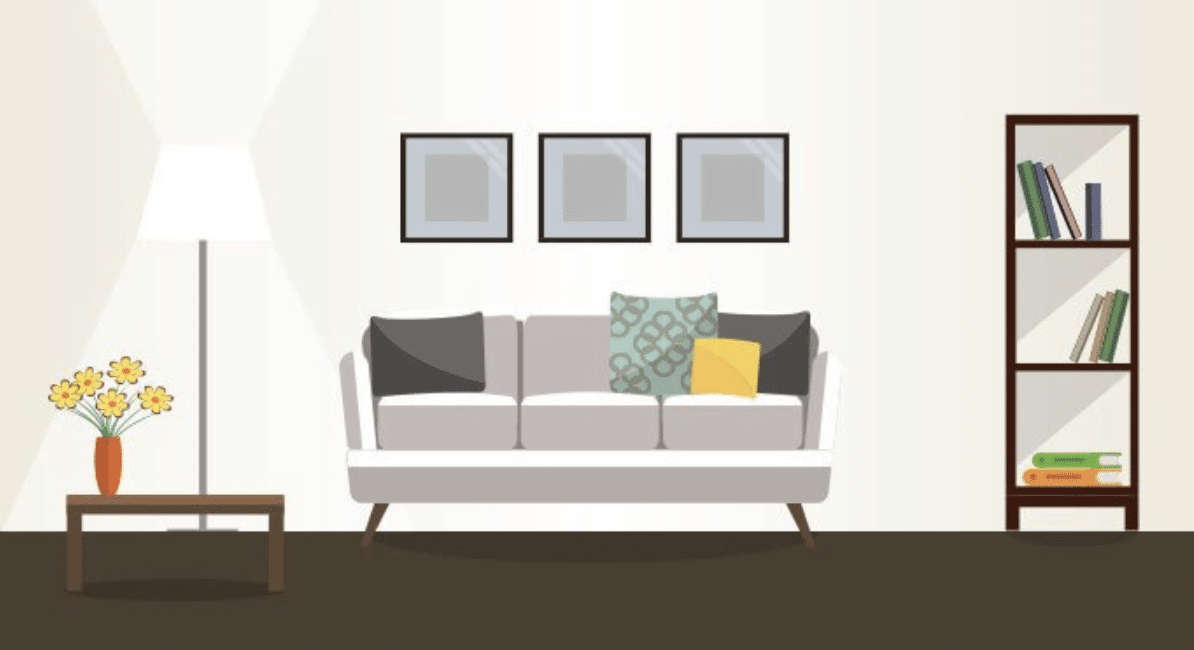 N

We Treat Your Home Like Our Home
At My Cleaing Angel we are fully bonded and insured, meaning you can have peace of mind when we enter your home.
Our Cleaning Crews are professionally trained, and if you're ever unhappy with any area we've cleaned, we'll return the next day and reclean it.
N

Immediate, Accurate Online Quotes
Have an upcoming party? Expecting guests? We'll give an immediate price quote so you can enjoy your time rather than worry about the mess.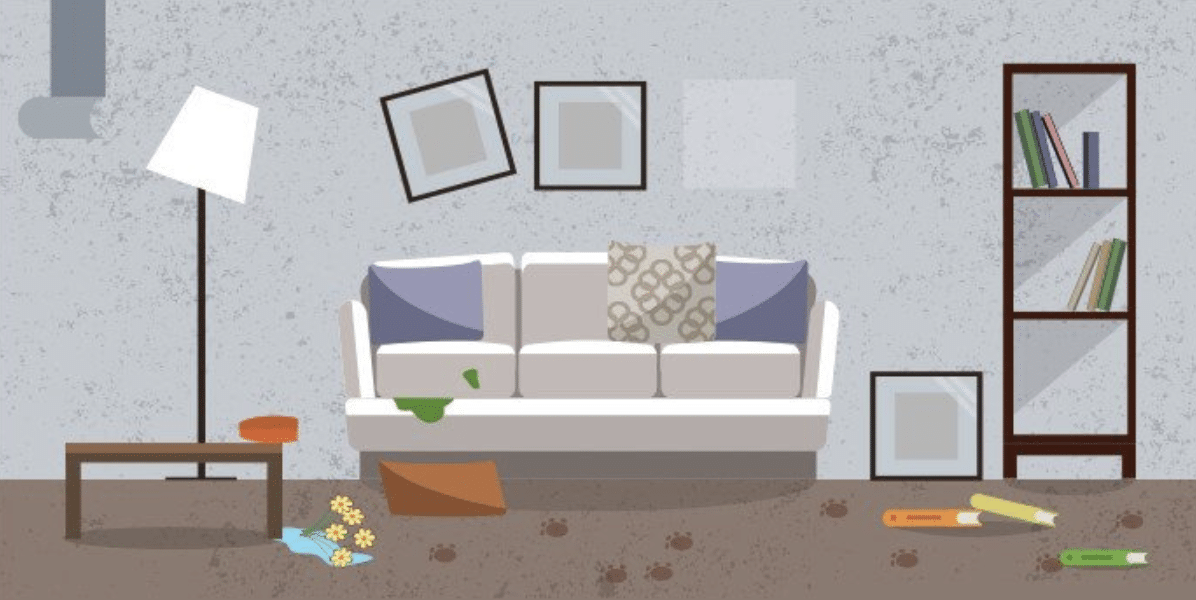 Hiring Someone Else May Not Be  What You Expect
You might be wondering.. "Can I actually trust the cleaning crew I've recently hired? Can I leave them alone in my home?"
M

This is not up to my expectations
Unfortunately, some crews do not operate at the highest standards, do not offer guarantees, or do not utilize the best cleaning products. 
Why wait for a quote when you can get an accurate one immediately?
What Customers Are Saying
Our Cleaners Make Miracles Come True Everyday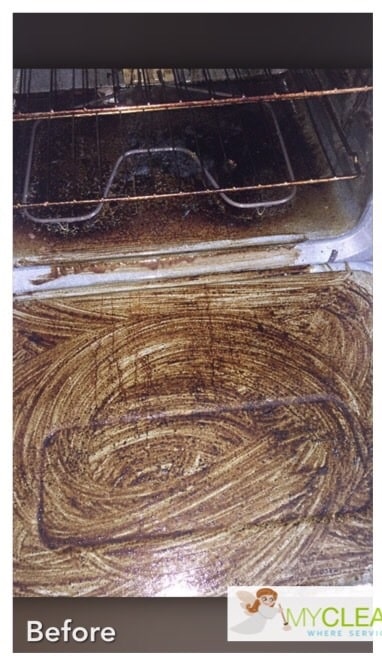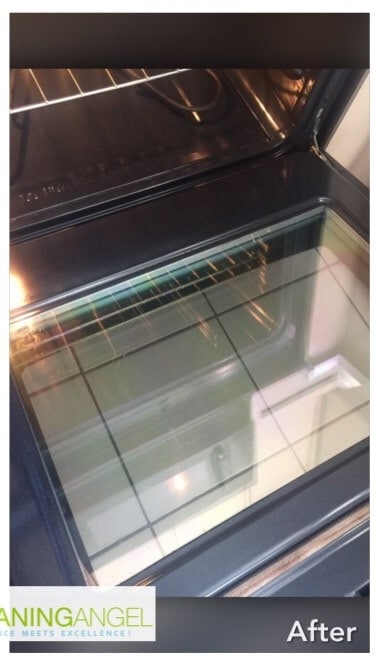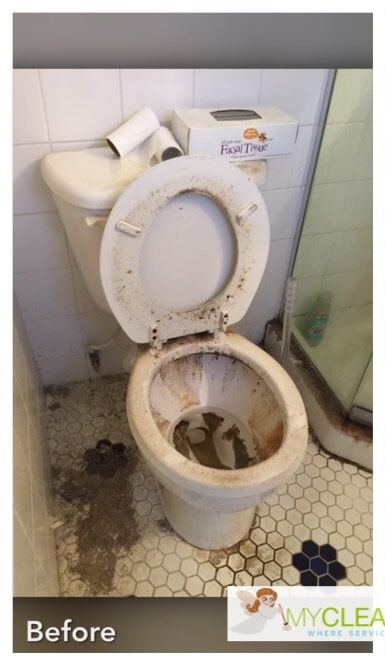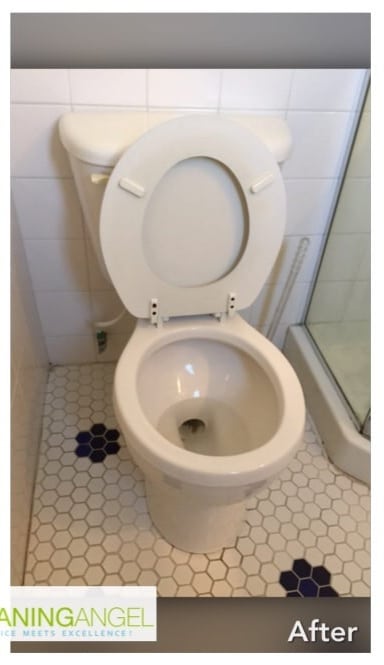 Deep Cleaning Is Essential After A Long Break
Deep Cleaning When You Need A Hard Cleaning Job

A residential deep cleaning is an essential process for maintaining a clean and healthy living environment. It involves targeting hard-to-reach areas of your home, such as under furniture or inside appliances, and removing dirt, grime, and bacteria that might have built up over time. A deep cleaning session can also help to eliminate musty or stale odors, leaving your home feeling fresh and clean.
If you're not sure where to start, consider creating a checklist of areas that need extra attention and focus on one room at a time. Begin by removing any clutter or debris and then dust and wipe down surfaces. Pay special attention to corners, baseboards, and upholstery. For kitchens and bathrooms, use disinfectants to kill germs and remove any stubborn stains.
If you prefer to hire a professional cleaning service, ensure that they have experience with deep cleaning and use eco-friendly cleaning products. With a little bit of effort, deep cleaning your home can help make it a healthier and more inviting place to live.
Benefits of Book A Deep Cleaning With My Cleaning Angel
Are you thinking about booking a deep cleaning service with a cleaning company? If so, there are many benefits that you get when receiving these services from My Cleaning Angel. Some benefits you will get when hiring our cleaners for these appointments include:
Complete customer satisfaction
Custom cleaning to-do lists
Years of cleaning experience
A full cleaning of your home
Being able to look at your home and feel like it is brand new
If you are looking for a deep cleaning service for your home, don't hesitate to reach out to us today. Our cleaners will make your home look fantastic. 
You Don't Have To Stress About Deep Cleaning Your Home
Deep cleaning your home can be a daunting task, but it doesn't have to be stressful. It's important to break the cleaning process into manageable tasks and prioritize the most important areas such as bathrooms and kitchens. You can also enlist the help of family members or hire a professional cleaning service.
You can find guides with step by step to help you do your deep cleaning. To make the cleaning process easier, start by removing any clutter from surfaces and floors. Then, dust and wipe down all surfaces including baseboards, windowsills, and furniture. Don't forget to clean appliances, scrub bathrooms, and vacuum or mop floors.
If you find that deep cleaning your home is overwhelming, consider doing a little bit each day or scheduling a full day dedicated to cleaning. Remember to take breaks and reward yourself for a job well done. By following these tips, deep cleaning your home can be a stress-free process.
Reasons To Book A Deep Cleaning Service

Deep cleaning services are essential to maintaining a clean and healthy living environment. Here are some reasons why you should consider booking a deep cleaning service:
1. Improved air quality: Deep cleaning removes dust, dirt, and allergens that can cause respiratory problems.
2. Elimination of germs and bacteria: Professional cleaners use specialized equipment and disinfectants to kill germs and bacteria that can cause illness.
3. Prolong the lifespan of your furniture: Dust and dirt can damage fabrics, and regular deep cleaning helps to preserve the condition of your furniture.
4. Save time: Professional cleaners can complete deep cleaning tasks more quickly and efficiently.
5. Enhance the overall appearance of your home: A deep cleaning service can revive the look of your home and make it feel fresher and more inviting.
6. Peace of mind: Knowing that your home is hygienic and clean gives you peace of mind and reduces stress.
How Professionals Deep Clean A House?

Professionals deep clean things by using specialized tools, equipment, and cleaning solutions to remove dirt, grime, stains, and bacteria from surfaces. Deep cleaning involves a thorough cleaning of surfaces that are not typically cleaned on a daily or weekly basis, such as carpets, upholstery, and tile grout.
Professional cleaners deep cleaning use specialized equipment like steam cleaners, pressure washers, and HEPA vacuums to achieve a more thorough clean. They also use cleaning solutions that are targeted for specific surfaces and stains, which can effectively break down and remove dirt and bacteria.
Additionally, professionals typically follow a set of cleaning steps to ensure that every part of the space is thoroughly cleaned and disinfected. This involves cleaning from top to bottom to prevent dust and dirt from falling on already cleaned surfaces. They also pay attention to details such as wiping down baseboards, cleaning corners, and disinfecting frequently touched surfaces. Overall, professionals use their expertise and specialized tools to ensure a deep and thorough clean.
Deep Cleanings Aren't Just for Spring Cleaning
Many people will wait until the spring to deep clean their homes. Deep cleanings are not just for spring cleaning. In fact, you might want to get a deep cleaning appointment schedule at least once every three months. This can help to ensure your home stays clean throughout the year. You can even book regular house cleaning services, as well as the deep cleaning appointments. The deep cleaning services can also help you to feel more productive and relaxed in your home. When this service is provided and you walk into your completely clean home, you can feel at ease knowing that for now, your home is a sanctuary for you and your family. You don't have to worry about a mess and you can just spend time together. 
Don't wait any longer. Book your deep cleaning service here with My Cleaning Angel today.
Questions Left?
We are here to make your life simple. Still have questions?
Don't hesitate to contact us.
What Is Included In A Deep House Cleaning?
1 ) REGULAR CLEANING :
– All  Floors vacuumed + mopped,
– Dusting of the entire home,
– Bathrooms: tub, toilet and sink area thoroughly cleaned and disinfected,
– Kitchen: Wipe down all counters, backsplash, sink area, spot cleaning the outside of cabinets
– Small Appliances (Microwave, coffee machine)  In and Out.
– Bigger Appliances only outside (Fridge, Oven) but inside can be added as options.
2 ) DEEP CLEANING : ( for furnished homes)
All items on Regular Cleaning
+ Baseboards
+ Blinds
+ Doors
EXTRAS :
Inside the fridge and Inside Cabinets
Inside Windows
* For empty houses prefer the move in move out pack.
Do I Need A Deep Clean?
You should deep clean your home regularly.
It is recommended that you get a deep clean at least twice a year to maintain good dental hygiene. A deep clean, also known as scaling and root planing, involves removing tartar and plaque buildup that has accumulated below the gumline. If left untreated, this buildup can cause gum disease, which can lead to tooth loss and other serious health complications.
Signs that you may need a deep clean include swollen or bleeding gums, bad breath, receding gums, or loose teeth. Regular brushing, flossing, and dental cleanings can prevent the need for a deep clean, but if you are experiencing any of these symptoms, it is important to see your dentist as soon as possible to prevent further damage to your teeth and gums.
What's The Difference Between Regular and Deep Cleaning?
Regular Cleaning Vs. Deep Cleaning.
The difference of a deep house to a regular cleaning is that a regular cleaning involves routine tasks such as vacuuming, sweeping, dusting, and wiping surfaces to maintain a clean and tidy appearance. This type of cleaning helps to keep the house free of dust, dirt and other surface-level debris. It's usually done once or twice a week, or on an as-needed basis.
Deep cleaning, on the other hand, is a more extensive and thorough cleaning process that goes beyond the surface level. It involves cleaning hard-to-reach and often overlooked areas, such as baseboards, light fixtures, and windows. Deep cleaning may also include intensive tasks such as scrubbing grout, cleaning ovens, washing walls, and shampooing carpets. It's typically done on a seasonal or annual basis, depending on the level of traffic and usage of the space.
Ultimately, the main difference between regular and deep cleaning is the level of detail and attention given to the cleaning process.
Do I Need To Be Home During The Cleaning?
It's no necessary, but it'd be good to be present.
The first time you use our services it is better for you to be home to welcome the cleaner. Show the cleaner around and at the end be present to see the results.
If you're a regular don't forget to add notes on how to access the home. If we can't access the property you'll be charged.
Can I Tip The Cleaner?
Yes, you can tip the cleaner.
But it is not mandatory. In some cultures and countries, tipping is considered customary, while in others, it is not. In western countries like the United States, it is customary to tip the cleaner around 15-20% of the total cleaning fee. However, if you are not satisfied with the cleaner's work, not tipping is also acceptable. If you prefer to tip the cleaner, you can give it in cash or add it to the total fee when paying with a credit card. In any case, it is essential to communicate with the cleaner and discuss the tipping policy beforehand to avoid any confusion or misunderstanding.
How Does The 100% Satisfaction Guarantee Work?
We require our first time customers to be home when they use our services to avoid dissatisfaction. In fact by being there at the end of the job we make sure you like the job before we left your home.
Now if you notice something after the cleaner leave you have 24 hours to contact us and we'll resend the same cleaner to finish.
How Much Does A Professional Deep Clean Cost?
It varies depending on many factors.
The cost of a deep cleaning can vary, depending on the region or weather. You can check how much a deep cleaning will cost in your home in our booking page and get an instant quote. Deep cleaning costs a flat fee of $200 to $600. Some businesses charge by the hour, with rates ranging from $25 to $50 per hour. Finally, some companies charge by square foot, and the price varies depending on the size of your property. A house of less than 1,000 square feet costs at least $150,000. Moreover, deep cleaning a home of 3,000 square feet or more can cost at least $300.
How Often Should You Get A Deep Cleaning?
This is what we recommend you to do.
We recommend to give your home a deep cleaning if your home was not cleaned in the last 60 days professionaly. The frequency of getting a deep cleaning varies from person to person, and can depend on certain factors such as age, overall health, and oral hygiene habits. However, most dentists recommend getting a deep cleaning at least every six months to maintain good oral health. A deep cleaning, also known as scaling and root planing, is done by a dental professional to remove plaque and tartar build-up from your teeth and gums. If left untreated, this buildup can lead to gum disease and other oral health issues.
Regular deep cleanings can help prevent further damage to your teeth and gums as well as maintain overall oral health. If you have any concerns or questions about deep cleanings, it is best to speak with your dentist who can provide personalized recommendations for your specific needs.
How Long Does It Takes For A Deep Cleaning?
The answer to this question depends on many factors.
Such as the size of your house, the state of your house, and the number of people doing the deep cleaning. 
Asking how long it takes to deep clean a house is like asking how long it takes to cook lunch. What are you cooking? How many people are you cooking for? Are the ingredients prepped and ready or are you going to make it from scratch? These are the type of questions you need to answer before thinking about the time it'll take to deep clean your house.
If your house is big, it will take a longer time to entirely clean it than a smaller house. But if your small house is filled with dirt and debris, it will take longer than usual to clean it. Similarly, if more than one person is doing the deep cleaning, it'll take less time compared to someone who might be doing it alone.
How To Prepare My Home For A Deep Cleaning?
It's easy to prepare your home for a deep cleaning.
The first step is to decide how much time you're going to spend on your deep cleaning. Will you do the entire house, a room at a time, or hire a cleaning service? 
These decisions will affect the level of preparation you will need to accomplish. A deep clean will require time and effort depending on the size of your house. If you hire a professional cleaning service, it can significantly reduce the time and expense of the whole process.
Check the next steps here.
How Professionals Deep Clean A Home?
To make your home germ free, you may either resort to contacting professionals deep clean service. Or you might want to undertake the process of deep cleaning on your own. 
If you plan on doing the latter then begin by making a checklist. Firstly, list down the name of the cleaning supplies that you will need. Start by looking for those things in your home before you go out to make any purchase.
For a professionals deep clean you must declutter the house. Make necessary repairs, clean ceilings and walls (including fans, blinds, and windows). Also organize the storage spaces, clean the bathrooms, kitchen, appliances, and floors. Finally dust and disinfect.
How To Deep Clean A Kid's Room?
If you follow this 9 steps, you can easily deep clean your kids room.
1. Declutter the Room
2. Start by Dusting the Light Fixtures and Fans
3. Dust the Furniture
4. Vacuum the Floors
5. Clean the Bedding
6. Wash and Sanitize Toys
7. Wash the Trash Cans
8. Wipe down Surfaces with Anti-bacterial Wipes
9. Sanitize the Bed Area
Are There Any Services You Don't Offer?
We are specialized in Residential Cleaning Services and small offices. We don't do anything outside homes and anything taller than a step stool.
Do I Need To Provide Cleaning Supplies ?
There is no need for you to run to buy cleaning supplies, our cleaners will come with all supplies and equipment. They work everyday with supplies they know. If you prefer green supplies let us know.
Now if there is a specific produtc you want them to use just provide and tell the cleaner how to use it. Make sure and be informed on how to use, our cleaners won't be responsible if any damange happens during the use of your product.
Ready To Book Your Deep Cleaning?