Weekly Cleaning
Our Weekly Cleaning service guarantees no headache with a clean home by true professionals. In 60 seconds, book online our One Time Cleaning for regular cleaning or deep cleaning.
(For homes not cleaned in the last 30 days we may consider a deep cleaning).

Thorough Checklist, Upfront Pricing
Two easy options to choose from. Regular cleaning to do a good cleaning on the basics of the home. Add the Deep Cleaning Pack to be more thorough.
| WEEKLY CLEANING CHECKLIST | REGULAR | DEEP (For Furnished Homes) | RECURRING |
| --- | --- | --- | --- |
| Home Dusting (Furniture, TV, Picture Frames etc…) | ✔ | ✔ | ✔ |
| All Floors Vacuumed and Mopped | ✔ | ✔ | ✔ |
| Bathrooms: Tub, toilet and sink area thoroughly cleaned and disinfected | ✔ | ✔ | ✔ |
| Kitchen: Wipe down all counters, backsplash, sink area, spot cleaning the outsides of cabinets | ✔ | ✔ | ✔ |
| Small Appliances In and Out. (Microwave, Coffee Machine) | ✔ | ✔ | ✔ |
| Bigger Appliances Only Outside. (Fridge, Oven) | ✔ | ✔ | ✔ |
| Ceiling Fans and Blinds | | ✔ | ROTATION |
| Baseboards and Doors | | ✔ | ROTATION |
| Inside Fridge | +$20 +$40 | ✔* | ROTATION |
| Inside Oven | +$30 | ✔ | ROTATION |
| Inside Cabinets | +$60 | ✔* | +$60 |
| Inside Windows | +$60 +$100 | +$60 +$100 | +$60 +$100 |
M

Wipe Bulbs and Glass Fixtures

M

Putting Away Dishes

M

Clean Chandeliers / Glass Lamps

M

Clean TV's and Computer Monitors

M

Moving Or Lifting Anything Over 25 lbs
M

Cleaning Bio-Hazards (Mold, Blood, Bodily, Fluids)

M

Cleaning Up Animal Waste

M

Cleaning Cat Litter Box and On Floor

M

Cleaning Insects / Rodents

M

Heavy Scrubbing Walls / Doors
M

Cleaning High To Reach Areas & Windows

M

Washing Exterior Windows

M

Cleaning Anything Outside The Home

M

Hoarding, High Levels of Trash / Debris

M

Stepping Higher Than 2 Steps On A Ladder
Your Next Weekly Cleaning
In 3 Easy Steps
Our online booking form makes the estimate process easy and understandable
Book in 60s
Get free online estimate selecting the size of your home, then select the date and time you'd like your professional to show up. 
Pay Online
Seamless online payments. No cash no checks! At the end of your booking get and email confirmation.
We clean, You Relax
A certified cleaner comes over and cleans your place. You receive a receipt on your email when we leave your home.
Your Trust Is Our Priority

Saves you time
Online estimate form with upfront fair pricing no surprises. Complete online access we want to save you time.

Only the best quality
Our skilled professionals go above and beyond on every job.

Safety first
We rigorously vet all of our Cleaners, who undergo identity checks as well as in-person interviews.

Easy to get help
Select your ZIP code, number of bedrooms and bathrooms, date and relax while we take care of your home.

Cash-free payment
Pay securely online only when the cleaning is complete.

Seamless communication
Online communication makes it easy for you to stay in touch with your Cleaners.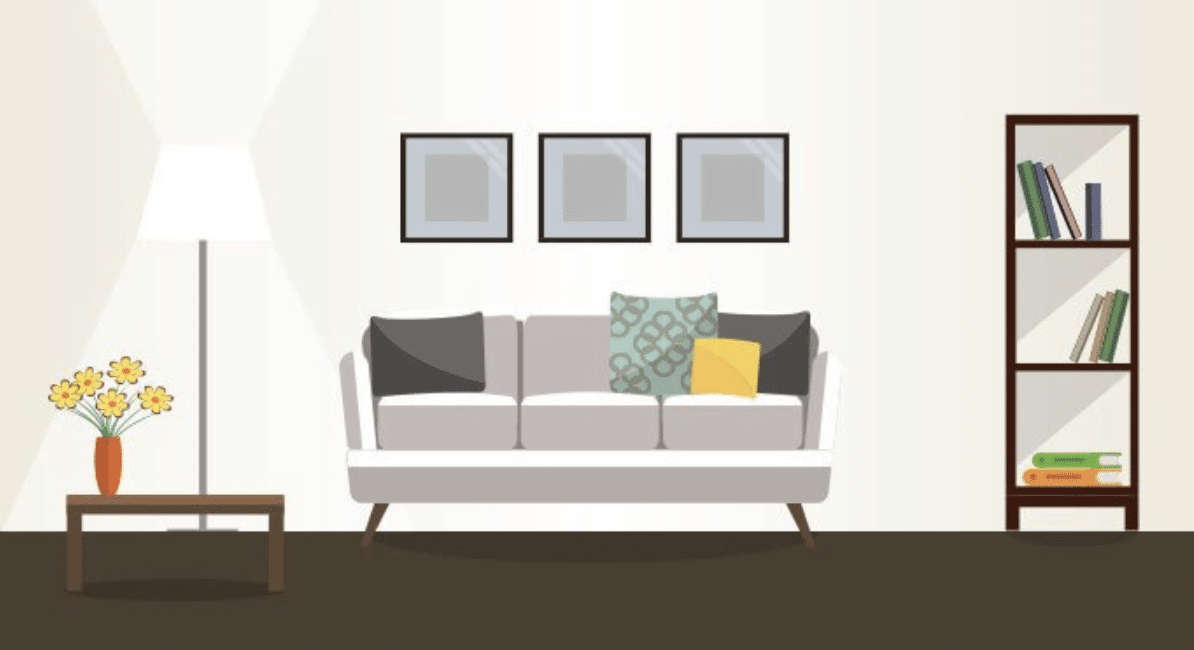 N

We Treat Your Home Like Our Home
At My Cleaing Angel we are fully bonded and insured, meaning you can have peace of mind when we enter your home.
Our Cleaning Crews are professionally trained, and if you're ever unhappy with any area we've cleaned, we'll return the next day and reclean it.
N

Immediate, Accurate Online Quotes
Have an upcoming party? Expecting guests? We'll give an immediate price quote so you can enjoy your time rather than worry about the mess.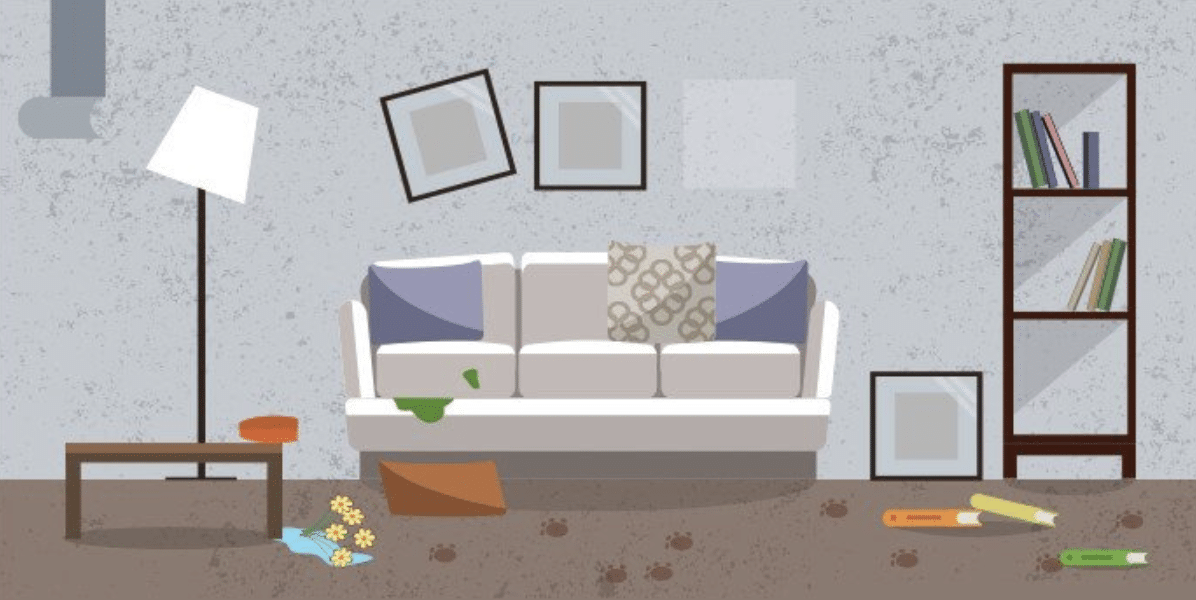 Hiring Someone Else May Not Be  What You Expect
You might be wondering.. "Can I actually trust the cleaning crew I've recently hired? Can I leave them alone in my home?"
M

This is not up to my expectations
Unfortunately, some crews do not operate at the highest standards, do not offer guarantees, or do not utilize the best cleaning products. 
Why wait for a quote when you can get an accurate one immediately?
What Customers Are Saying
Our Cleaners Make Miracles Come True Everyday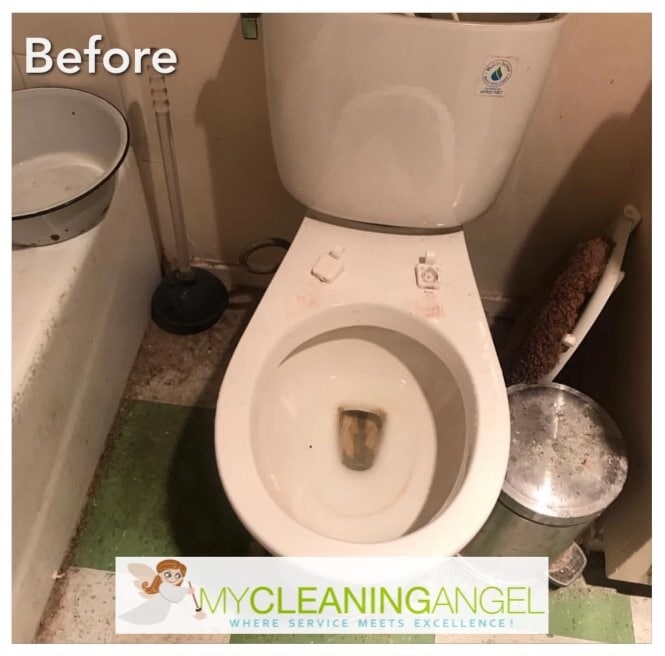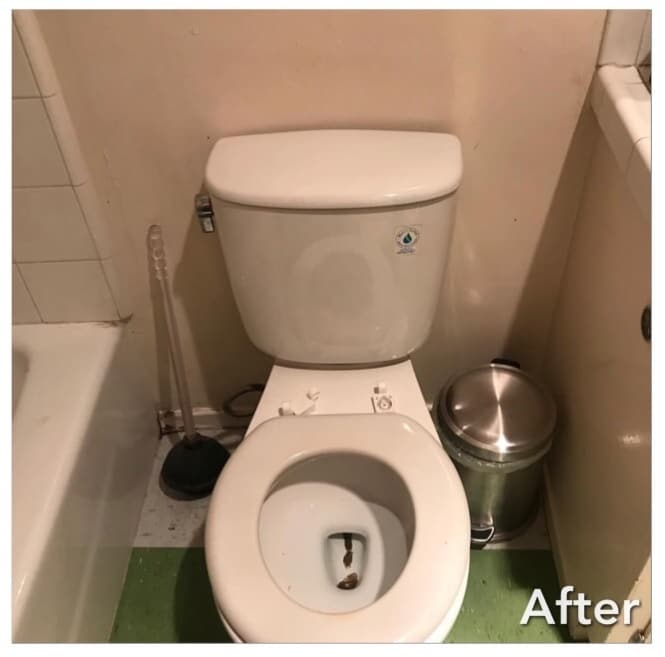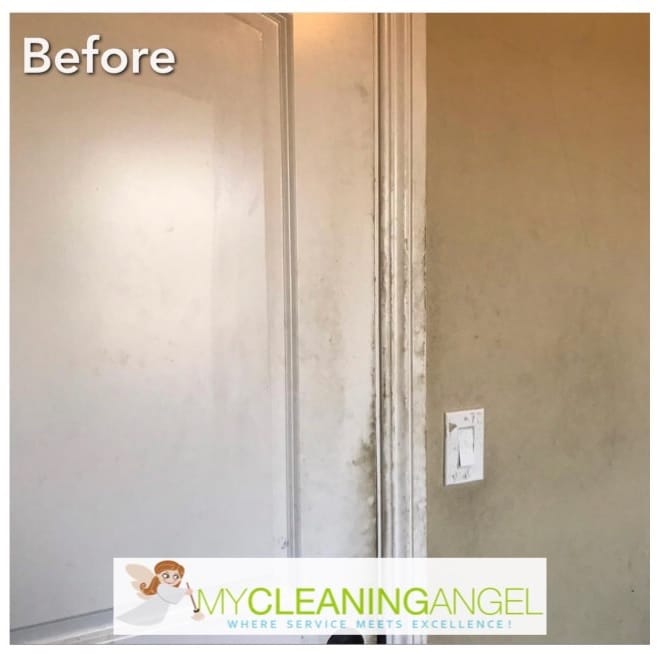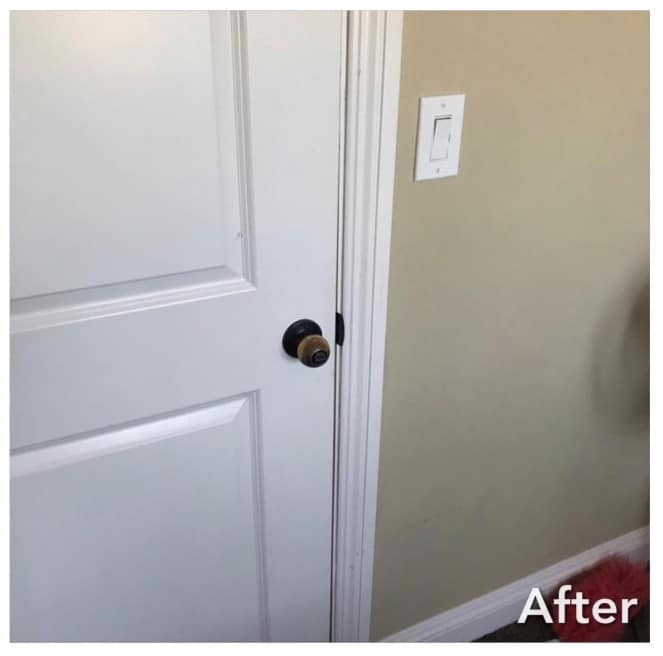 Weekly Cleaning
For A Spotless Home Anytime
Why do you need a Weekly Cleaning?
It's important to remember that cleanliness is necessary for maintaining a healthy and safe living or working environment. By implementing a weekly cleaning routine, you'll be able to ensure that your space remains free of harmful pollutants that can impact your overall wellbeing. Besides, regular cleaning helps to eliminate pesky dust and dirt that can exacerbate respiratory issues, such as asthma. With timely cleaning, you can also keep bacteria and germs at bay, reducing the risk of potential illnesses caused by microorganisms.
Furthermore, weekly cleaning isn't just about health and safety; it's also about aesthetics and organization. A regularly cleaned and well-organized space can help to create a positive and welcoming environment, enhancing the overall look and feel of your space. Additionally, a clutter-free environment can reduce stress levels and boost productivity by creating a sense of calm and order.
To achieve maximum cleaning effectiveness, people can either undertake DIY cleaning or opt for a professional cleaning service. Having a consistent cleaning schedule is critical to ensuring your space remains clean and healthy in the long run. So, are you ready to prioritize your cleanliness and hygiene?
Why Should You Choose My Cleaning Angel?

If you are going to book weekly cleaning services, it is best to hire someone who is experienced and credible. You want to make sure the cleaners who come to your house are committed to what they do. The cleaners should enjoy what they are doing and want to help you relieve the stress associated with cleaning. Here at My Cleaning Angel, the cleaners that work with us can do all of these things for you and so much more. 
Once you book weekly cleaning services with My Cleaning Angel, you will never want to use another cleaning agency besides ours. 
Do you want to free up time, so you can do things you enjoy? Do you want help with weekly cleaning tasks, so you don't have to be exhausted from cleaning? If so, you can book My Cleaning Angel weekly cleaning services in Safety Harbor, Tampa, Orlando, Miami, or the Fort Lauderdale areas today.

Tasks Done With Weekly Cleaning Services
Every week, what have you been doing when cleaning your home? You can probably think of a long list of tasks that you have done. When you book weekly cleaning services through My Cleaning Angel, all of these tasks can be done for you. 
There are many other tasks that can be done during these cleaning appointments, as well.  Some of the tasks that our cleaners will do for you include the following:
Getting grime out from the sinks and tubs
This is just the beginning of what our cleaners can do for you. Just by looking at this list, you are probably thinking about how great it would be not to have to do these things every week. When you book weekly cleaning services with our team, you don't have to.
Amazing Benefits For Weekly Cleaning Services
Spending time figuring out who to hire to clean your home is important. You want the cleaners to listen to your preferences and do the tasks you need them to do. The good news is that when you get weekly cleaning services from My Cleaning Angel, you will get so many amazing benefits. The cleaners that work with our agency can offer you the following benefits when you get weekly cleaning services:
Affordable cleaning services
Having an experienced professional clean your home once a week
Save time, so you can do things you actually enjoy
Less worry throughout the week because you know someone is coming to clean your home at the end of the week
If you book weekly cleaning services at the beginning of the week, you get to know that your week can be more peaceful because you start your week off the right way 
Trusted and reliable cleaners
These are just some of the amazing benefits you will get with weekly cleaning services. If you would like to have a professional cleaner help you with your house cleaning tasks once a week, be sure to reach out to us today.
When Book Weekly Cleaning?

Booking a weekly cleaning service is ideal if you want to maintain a clean and organized home without spending all your free time doing chores. A weekly cleaning service provides a thorough cleaning of your home to ensure that it remains hygienic and free of dust, dirt, and clutter. Whether you have a busy schedule, young children or pets, or simply need assistance with keeping your home clean, a weekly cleaning service can take the burden off your shoulders and allow you to focus on other important aspects of your life.
It is recommended to book a weekly cleaning service on a regular day and time that works best for you. This ensures that the cleaning company is able to assign the same cleaner to your home on a consistent basis, allowing them to become familiar with your cleaning preferences and personal needs. By booking a weekly cleaning service, you can ensure that your home remains clean and organized, creating a more relaxing and inviting living environment for you and your family.
Weekly Cleaning For Your Home Always Be Sparkling

A clean and tidy home is not only aesthetically pleasing but it also contributes to a healthy and fresh environment. That is why weekly cleaning is essential to ensure your living space is always sparkling and hygienic. To achieve this, it is important to start by decluttering your living space to create a more spacious and functional area. Next, dust every room, including the furniture, windowsills, and baseboards to eliminate allergens and dust build-up. Vacuuming or sweeping and mopping the floors should follow for a pristine finish. The kitchen, being a high traffic area, requires extra attention.
All surfaces, including the appliances, countertops and sink, should be cleaned and sanitized to prevent the spread of harmful bacteria. Additionally, bathrooms should be thoroughly sanitized, including the toilet, bathtub, and sink. Tending to small details such as changing bed linen, wiping mirrors and refreshing the air with a candle or diffuser can go a long way in making your home more inviting. Regular weekly cleaning will enable you to reduce overall cleaning time and maintain a healthy and clean living environment.
Questions Left?
We are here to make your life simple. Still have questions?
Don't hesitate to contact us.
What's Included In A Weekly Cleaning?
A weekly cleaning routine typically includes dusting surfaces such as furniture, countertops, and shelves. Vacuuming or sweeping floors, and mopping hard surfaces is also important. Bathroom cleaning should include scrubbing the toilet, sink, and shower area, along with restocking toiletries. The kitchen cleaning process involves wiping down appliances and countertops, washing dishes, and cleaning the sink area.
It is also beneficial to clean mirrors and glass surfaces, as well as changing linens and doing laundry as needed. Other tasks that may be included in a weekly cleaning routine are taking out the trash, organizing cluttered areas, and watering houseplants. Having a weekly cleaning routine can keep the home clean and tidy, and prevent the buildup of dirt and grime.
Do I Need A Deep Clean?
A deep clean is recommended for everyone at least once or twice a year, particularly for people who have allergies or respiratory issues. A deep clean goes beyond the regular cleaning you do and addresses areas that are often missed in normal cleaning, such as behind appliances, high up on shelves, on top of ceiling fans, and in between couch cushions.
It can also help remove accumulated dust, pet hair, and other allergens that can cause respiratory problems. Moreover, deep cleaning your carpets and upholstery regularly can help extend their lifespan and make your furniture look and smell fresh and clean. Lastly, it's worth noting that a deep clean is not just good for your physical health, but also for your mental health. A cluttered and dirty living space can cause unnecessary stress and anxiety.
Do I Need To Be Home During The Cleaning?
The answer to this question depends on your personal preference and situation. If you have trustworthy and reliable cleaners, you may feel comfortable leaving them to do their job while you run errands or go to work. However, if you have valuables or pets that need attention, you may prefer to be at home during the cleaning. It's important to communicate your preferences to the cleaning company and ensure that they are flexible and accommodating.
Additionally, some cleaning companies may require you to be present on the first visit to provide access to the home and discuss any specific requests or concerns. Ultimately, it's important to feel comfortable and secure with the cleaning company you choose and make arrangements that work for your individual needs.
How does the 100% satisfaction guarantee work?
We require our first time customers to be home when they use our services to avoid dissatisfaction. In fact by being there at the end of the job we make sure you like the job before we left your home. 
Now if you notice something after the cleaner leave you have 24 hours to contact us and we'll resend the same cleaner to finish.
Can I Tip The Cleaner?
Yes, tipping the cleaner is a common practice. It is a way to show appreciation for their hard work and dedication in ensuring that your environment is clean and tidy. However, how much you tip the cleaner is entirely up to you and based on your own budget.
Typically, it's recommended that you leave a tip that is 10-20% of the total cost of the service, although some people leave more or less depending on their satisfaction with the work. You can also consider other ways to show your appreciation, such as leaving a positive review or providing feedback directly to the cleaning company. Ultimately, tipping is not mandatory, but it can be a thoughtful way to acknowledge the hard work of the cleaner.
What Is The Cost Of A Weekly Cleaning?
When considering hiring a weekly cleaning service for your home, it's important to keep in mind that the cost can vary significantly depending on a number of different factors. For example, the size of your home and the level of service you require will play a role in determining the price. Additionally, how frequently you would like your home to be cleaned and where you live can also impact the total cost.
On average, you can expect to pay anywhere from $50 to $200 per session for weekly cleaning services. However, it's important to keep in mind that prices may be higher or lower depending on the specific needs of your home and the geographic location. Many professional cleaners may charge per hour, per room, or a flat fee for their services.
To get the best deal, it's recommended that you collect quotes from multiple cleaning companies to ensure that you're getting a fair price. Some companies may also offer discounts for recurring cleanings or package deals for multiple services. By doing your research and shopping around, you can find the right cleaning service at a price that works for you.
How Do I Pay For My Weekly Cleaning?
There are several ways to pay for your weekly cleaning services. It depends on your agreement with the cleaning company or individual that you have hired.
The most common payment methods for cleaning services are cash, check, credit/debit cards, and bank transfers. You can discuss the payment options with your cleaner and decide on the most convenient method for you.
We offer online payment options, where you can pay through their website or app. This method is convenient because you can pay from anywhere, and you do not need to carry cash around.
Ensure that you discuss the payment terms and schedule with the cleaner beforehand to avoid any misunderstandings. It is best to have a written contract that outlines the payment details, including the amount to pay and the payment method. This contract will help you stay on track with payments and ensure that both parties uphold their end of the agreement.
Does Weekly Cleaning Include Laundry?
Weekly cleaning does not necessarily include laundry. Laundry is a separate task that involves washing and drying clothes, sheets, towels, and other fabrics. However, some individuals or households may choose to include laundry as part of their weekly cleaning routine, especially if they have a dedicated laundry day or a specific schedule for washing clothes. It ultimately depends on personal preferences and priorities. If you want to make sure that your clothes and linens are always fresh and clean, it may be helpful to set aside time each week to do laundry. Additionally, incorporating laundry into your weekly cleaning routine can help you maintain a tidy and organized home overall.
Are There Any Services Not Included In A Weekly Cleaning?
Yes, there are certain services that are not typically included in a weekly cleaning. Deep cleaning tasks such as washing walls, cleaning carpets and upholstery, as well as window cleaning are usually considered separate services and are not included in a weekly cleaning.
Additionally, tasks such as laundry, dishwashing, and organizing personal items are usually not included in a weekly cleaning as they fall outside the scope of basic cleaning duties. If you require additional services beyond what is included in a weekly cleaning, it is best to discuss them with your cleaning service provider to see if they offer them as separate services or can refer you to another provider who does.
Do I Need To Provide Cleaning Supplies?
It depends on the arrangement you have with your cleaning service provider. Some providers may offer to bring their own cleaning supplies and equipment, while others may require you to provide them. If you are unsure, it is best to ask your provider before they begin cleaning. At My Cleaning Angel we provide all the cleaning supplies and equipment.
If you are providing your own cleaning supplies, it is important to make sure that you have all the necessary items on hand. These may include cleaning solutions, disinfectants, sponges, cleaning cloths, a vacuum cleaner, and a mop and bucket. You may also want to have cleaning gloves and masks or other protective equipment on hand.
By having the proper cleaning supplies readily available, you can help ensure that your weekly cleaning services are effective and efficient.
Ready To Book A Weekly Cleaning?