Move In Cleaning Orlando
Having the property in good order is important whether you are selling it, renting it out and want your security deposit returned, or returning a house. Book online in 60 seconds, choose move in cleaning in Orlando, and then enter the size of your house.
Thorough Checklist, Upfront Pricing
Two easy options to choose from. Regular cleaning to do a good cleaning on the basics of the home. Add the Move in Cleaning Pack to be more thorough.
| MOVE IN CLEANING CHECKLIST | REGULAR | DEEP (For Furnished Homes) | MOVE IN (Empty Homes) |
| --- | --- | --- | --- |
| Home Dusting (Furniture, TV, Picture Frames etc...) | ✔ | ✔ | ✔ |
| All Floors Vacuumed and Mopped | ✔ | ✔ | ✔ |
| Bathrooms: Tub, toilet and sink area thoroughly cleaned and disinfected | ✔ | ✔ | ✔ |
| Kitchen: Wipe down all counters, backsplash, sink area, spot cleaning the outsides of cabinets | ✔ | ✔ | ✔ |
| Small Appliances In and Out. (Microwave, Coffee Machine) | ✔ | ✔ | ✔ |
| Bigger Appliances Only Outside. (Fridge, Oven) | ✔ | ✔ | ✔ |
| Ceiling Fans and Blinds | | ✔ | ✔ |
| Baseboards and Doors | | ✔ | ✔ |
| Inside Fridge | +$20 +$40 | ✔* | ✔ |
| Inside Oven | +$30 | ✔ | ✔ |
| Inside Cabinets | +$60 | ✔* | ✔ |
| Inside Windows | +$60 +$100 | +$60 +$100 | +$60 +$100 |
Move In Cleaning Checklist
Full Residential Cleaning Checklist
P

Wipe Bulbs and Glass Fixtures

P

Putting Away Dishes

P

Clean Chandeliers / Glass Lamps

P

Clean TV's and Computer Monitors

P

Moving Or Lifting Anything Over 25 lbs
P

Cleaning Bio-Hazards (Mold, Blood, Bodily, Fluids)

P

Cleaning Up Animal Waste

P

Cleaning Cat Litter Box and On Floor

P

Cleaning Insects / Rodents

P

Heavy Scrubbing Walls / Doors
P

Cleaning High To Reach Areas & Windows

P

Washing Exterior Windows

P

Cleaning Anything Outside The Home

P

Hoarding, High Levels of Trash / Debris

P

Stepping Higher Than 2 Steps On A Ladder
Your Next Cleaning
In 3 Easy Steps
Our online booking form makes the estimate process easy and understandable
Book in 60s
Get free online estimate selecting the size of your home, then select the date and time you'd like your professional to show up. 
Pay Online
Seamless online payments. No cash no checks! At the end of your booking get and email confirmation.
We clean, You Relax
A certified cleaner comes over and cleans your place. You receive a receipt on your email when we leave your home.
Your Trust Is Our Priority

Saves you time
Online estimate form with upfront fair pricing no surprises. Complete online access we want to save you time.

Only the best quality
Our skilled professionals go above and beyond on every job.

Safety first
We rigorously vet all of our Cleaners, who undergo identity checks as well as in-person interviews.

Easy to get help
Select your ZIP code, number of bedrooms and bathrooms, date and relax while we take care of your home.

Cash-free payment
Pay securely online only when the cleaning is complete.

Seamless communication
Online communication makes it easy for you to stay in touch with your Cleaners.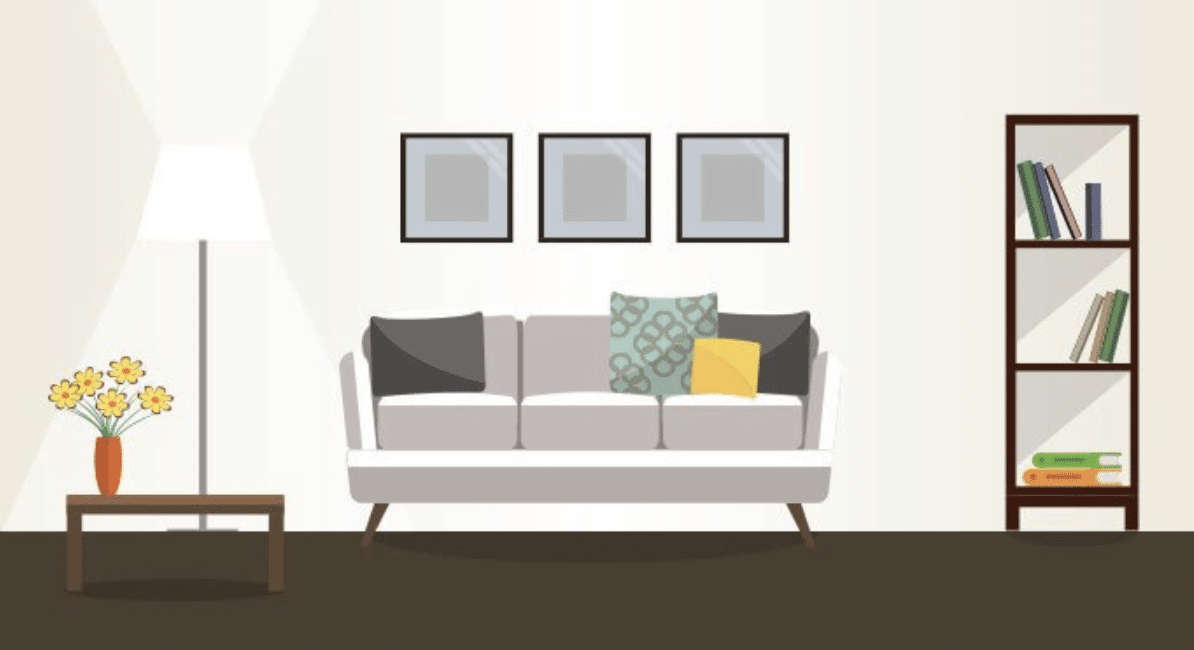 P

We Treat Your Home Like Our Home
At My Cleaing Angel we are fully bonded and insured, meaning you can have peace of mind when we enter your home.
Our Cleaning Crews are professionally trained, and if you're ever unhappy with any area we've cleaned, we'll return the next day and reclean it.
P

Immediate, Accurate Online Quotes
Have an upcoming party? Expecting guests? We'll give an immediate price quote so you can enjoy your time rather than worry about the mess.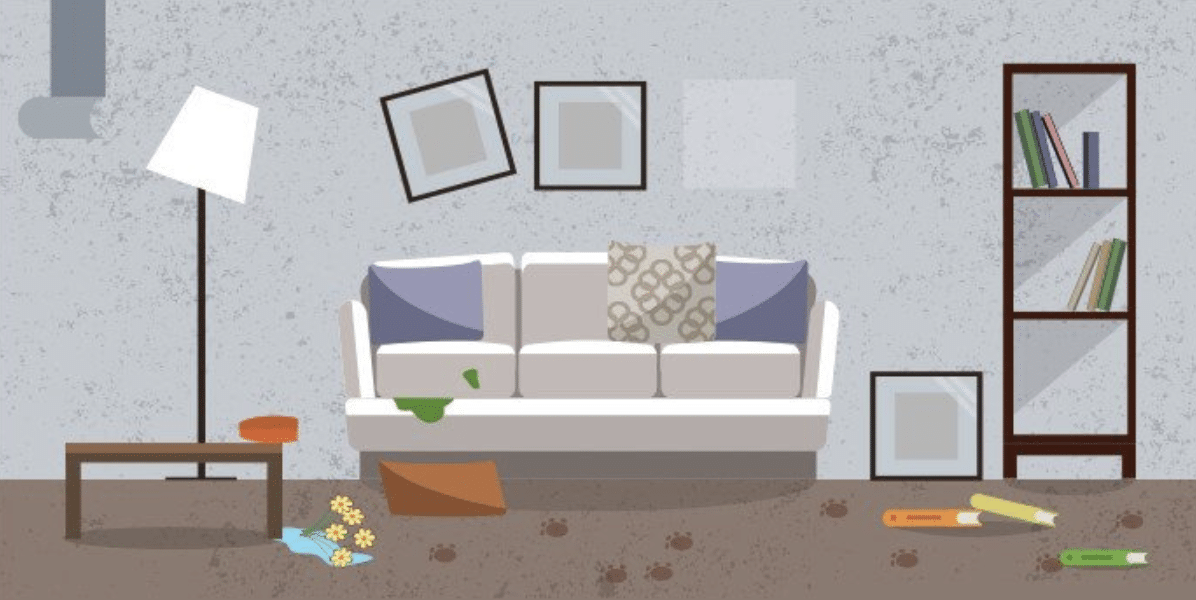 Hiring Someone Else May Not Be  What You Expect
You might be wondering.. "Can I actually trust the cleaning crew I've recently hired? Can I leave them alone in my home?"
P

This is not up to my expectations
Unfortunately, some crews do not operate at the highest standards, do not offer guarantees, or do not utilize the best cleaning products. 
Why wait for a quote when you can get an accurate one immediately?
What Customers Are Saying
Our Cleaners Make Miracles Come True Everyday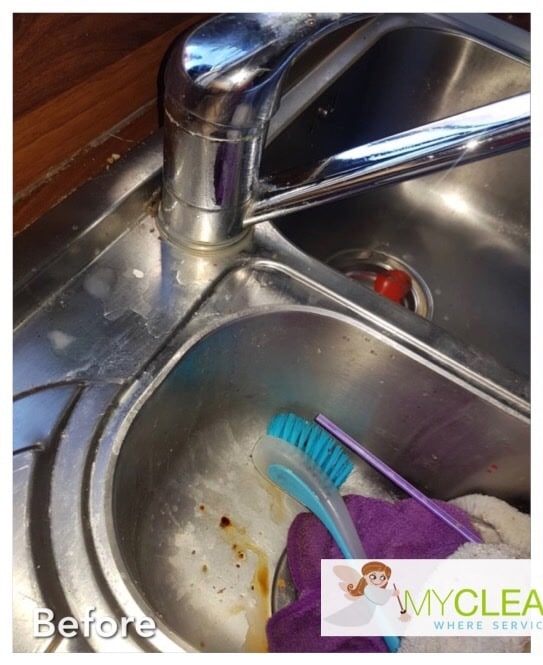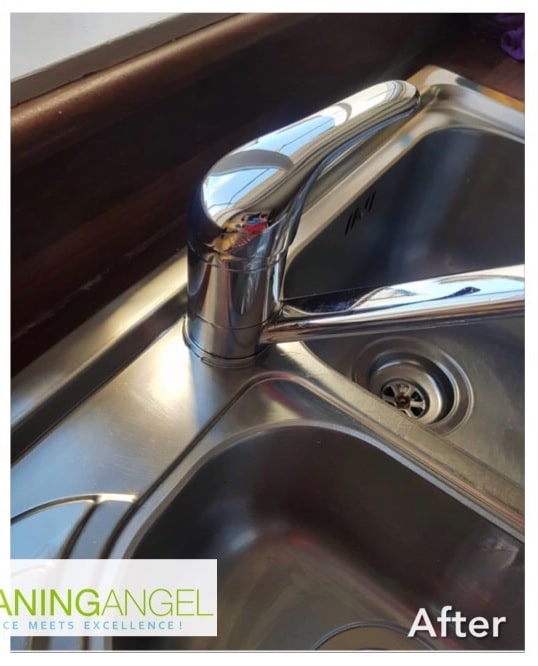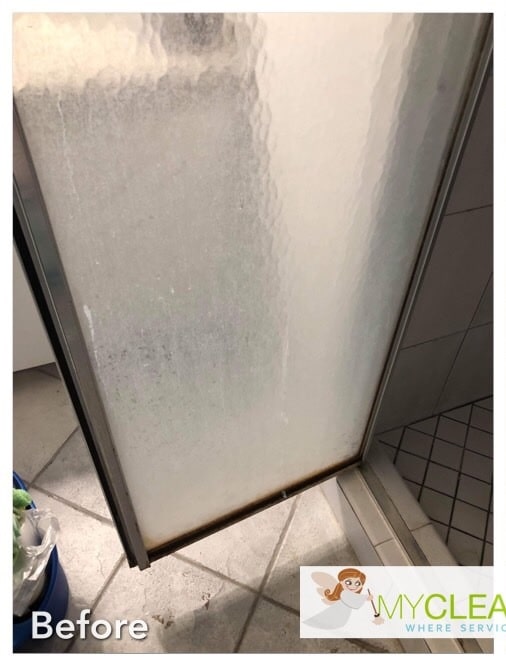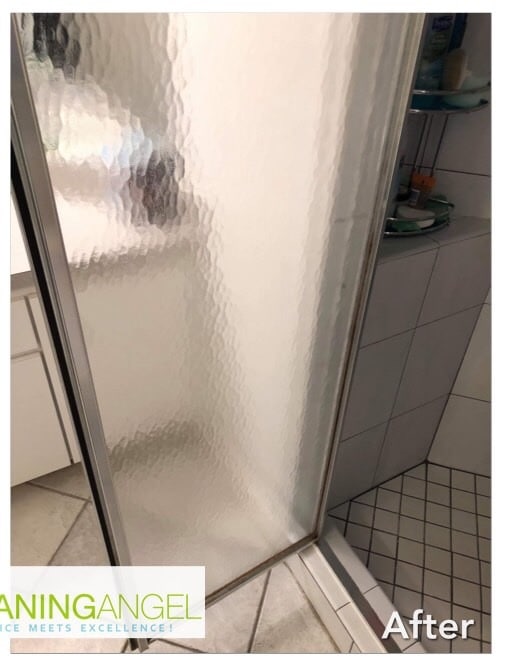 Move In Cleaning Orlando
To Settle In Easily
Why do you need Move in Cleaning in Orlando?
There is no denying that moving into a brand new home is a thrilling experience, filled with all sorts of possibilities and fresh beginnings. However, the task of cleaning your new abode before you move in can be quite overwhelming, to say the least. After all, you never know what kind of dust and debris might be lingering on the floors, walls, and surfaces after the previous occupants have left.
But fear not – there is a solution to this problem, and it's called move in cleaning. By hiring a professional cleaning company, you can ensure that your new home is spotless and hygienic, ready for you to settle in and start making it your own. From top to bottom, every inch of your home will be thoroughly scrubbed and polished, from the kitchen to the bathrooms to the blinds.
By taking advantage of move in cleaning services, you'll be able to start your new adventure on the right foot, without any worries about lingering dirt or grime. So why not sit back, relax, and let the professionals do their job – you'll be glad you did!
How Move In Cleaning In Orlando Is Done?
Moving into a new home or apartment in Orlando can be any mix of nerve-wracking and exciting emotions, especially if it is your first time. Although it is easy to get caught up with the new chapter in life, it is significant to consider the amount of work required to ensure a clean and hygienic living space. It is crucial to keep in mind that moving into a new place involves a cleaning process that helps to make the space feel cozy and welcoming.
Opting for a move-in cleaning service is an essential step towards achieving a sparkling clean and sanitized living space. This thorough procedure involves going through each room in the house, meticulously cleaning all surfaces including appliances, windows, countertops, and walls. Additionally, deep-cleaning of carpets and floors may also be required to eliminate any dirt or stubborn stains left by previous occupants.
Apart from the bedrooms and living spaces, bathrooms are a critical focus of move-in cleaning that requires meticulous scrubbing to ensure every surface is disinfected. By hiring a trustworthy and professional cleaning service provider, tailored cleaning services that suit your specific needs will be offered.
In summary, the main objective of a move-in cleaning service is to deliver the property to the occupants in the best possible condition, providing them with confidence and comfort and an awe-inspiring start in their new home.
How to Clean a New Home In Orlando?
Congratulations on your new home in Orlando! We understand that cleaning a new home can be quite challenging. However, with the right approach, it can be a manageable task that won't take up too much of your time. To start, we recommend dusting all surfaces including light fixtures, shelves, and ceiling fans to remove any accumulated dust that may have settled in your new home. Then, you should proceed to carefully sweep or vacuum the floors and mop them with a suitable flooring cleaner that suits your type of floor to make sure they are spotless.
For an even fresher and cleaner feel, we suggest wiping down all windows, mirrors, toilets, sinks, bathtubs, and showers with specialized cleaning solutions to remove any smudges, stains, germs, and bacteria around. To give your kitchen a fresh and hygienic outlook, make sure you clean the appliances, cabinets, and countertops. Also, check the walls, baseboards, and floors for any smudges or spots and wipe them down as well.
While cleaning, it's important to pay attention to safety guidelines. Remember to wear gloves and masks, and ensure that the area is ventilated to prevent the inhalation of toxic chemicals. By keeping up with regular cleaning and maintenance, your new Orlando home will continue to look and feel like a sparkling clean haven.
Why You Should Choose My Cleaning Angel?
Relocating to a new abode brings with it a windswept of excitement and anticipation, but it also comes with its own set of challenges. One of the most crucial factors that must be taken into account is the cleanliness and hygiene of the new home. Fear not! We have some great news for residents of Orlando, Florida. My Cleaning Angel is now here to lend a helping hand. Yes, you heard that right! Our expert team of skilled and trustworthy cleaners is now at your service to ensure that your move-in experience is nothing short of extraordinary.
Our move-in cleaning services are unparalleled and we take pride in leaving your home spotless and germ-free. We understand that your home is your sanctuary, and that's why we only use eco-friendly cleaning products and advanced cleaning methods to ensure that every nook and cranny of your abode is thoroughly cleansed and sterilized with the utmost attention to detail. From dusting to vacuuming, mopping, disinfecting, and more, we take care of it all. Plus, our pricing is fair and transparent, and we offer flexible scheduling to ensure that you have one less thing to worry about during your move. We stand behind our work and assure a satisfaction guarantee, so you can rest easy knowing that your home is in good hands. Don't settle for anything less than the best.
Choose My Cleaning Angel and be prepared to be blown away by our top-notch services. Contact us today and give your home the care it deserves!
Getting Move In Cleaning With My Cleaning Angel

Are you planning to move into a new house soon? It's certainly an exciting time, but the whole moving process can be quite daunting and stressful. You're not alone, as many people often find the transition exhausting, especially when it comes to cleaning your new home. My Cleaning Angel understands this, which is why we offer reliable move-in cleaning services to save you the hassle and unnecessary stress.
Our team of professional cleaners is equipped with the skills and expertise to make your new home spotless for you. We use eco-friendly cleaning products that are safe for your family's health, and our services are customizable to fit your needs. Whether you're moving into a large or small space, our move-in cleaning service will ensure that your new home is thoroughly cleaned, sanitized and ready for you to start your new chapter in life.
Don't let the cleaning process overwhelm you. Sit back, relax and allow My Cleaning Angel to take care of it all. Book your move-in cleaning appointment today, and let us help make your transition into your new home a smooth and stress-free experience.
What Should You Clean Before Move In?
Relocating to a new home or apartment is incredibly exciting, but it can also be quite stressful. It's natural to feel a bit overwhelmed with everything you need to do, especially when it comes to the actual move itself. However, as you're preparing your belongings to be transported to your new place in beautiful Orlando, you'll want to keep in mind that one of the most important things to focus on is making sure your new space is clean and fresh before you start unpacking.
In the bathroom, it's essential to give the entire area a thorough scrubbing. From the sink to the shower to the toilet, make sure everything is looking and smelling fresh and clean. Don't forget to pay attention to the grout and tiles, which can quickly become dirty if left unattended.
When you're moving into a new place, it's also crucial to check that all appliances are in working order. Be sure to give your stove, refrigerator, and microwave a thorough cleaning to ensure that they're ready to go when you're ready to start cooking up a storm in your new kitchen.
Finally, you'll want to make sure that the windows and blinds are clean and free of debris. Take advantage of the beautiful Orlando sunshine and ensure that you're able to soak in plenty of natural light and enjoy the view.
All of these steps may seem like a lot of work, but taking the time to go through this pre-move-in cleaning checklist will help you settle in feeling fresh, clean, and confident in your new space. Plus, you'll have peace of mind knowing that you're starting off on the right foot in your new abode.
Why Get A Move In Cleaning



Questions Left?
We are here to make your life simple. Still have questions?
Don't hesitate to contact us.
What's Included In Move In And Move Out Cleaning?
All items included in a regular cleaning plus some extra items, that's what is included in a move in cleaning. You can check in our checklist the full list of items we clean in a move in cleaning. There are some listed below so you can check.
Move in or move out cleaning:
– All  Floors vacuumed + mopped,
– Dusting of the entire home,
– Bathrooms: tub, toilet and sink area thoroughly cleaned and disinfected,
– Kitchen: Wipe down all counters, backsplash, sink area, spot cleaning the outside of cabinets
– Baseboards
– Blinds and cabinets
– Ceiling fans
If you still wonder what does a move in cleaning include, check our article.
How To Do Your Move In Cleaning Successfully?
The world nowadays is blazing fast and very few manage to be able to match its pace. The best possible way for you to catch up with the rapid hustle and bustle of the surroundings lies here with our 'Ready, Set, Go!' guide. It entails all the necessary steps to perform beforehand before you move in into your already-cleaned new unit. 
Ask yourself if cleaning is a project or a practice for you. If it's a project and you cannot deal with the stress of doing it all on your own, you can always hire help. If it's a practice, here's a list to get you familiarized with some cleaning pro-tips. Doing things in advance is never a bad idea; cut your work in half by having the apartment ready and clean enough to settle down. The post-move in cleaning will ensure an unhackneyed space, resulting in a clean sheet move in.
Do You Have Tips On Move In Cleaning To Landlords?
While owning a property certainly has its perks, preparing for a change in tenancy can be quite tough. Move in cleaning is undoubtedly one of the most stressful aspects of renting out a property, as your place needs to be well maintained and in tip-top condition. Every tenant moving into your place deserves to have a clean and hygienic environment, and it is your responsibility as a landlord to make sure you hand them over the house in its best shape. That's why we gathered 8 tips for landlords when your tenants are moving.

Are you confused about how to clean your property during tenancy changes? Look no further! My Cleaning Angel brings to you the ultimate checklist about move in cleaning, complete with tips and tricks to leave your property gleaming! 
Do I Need A Move In Cleaning?
If your house is empty and you are moving in to a new home, we sure do recommend that type of cleaning. Last professional cleaning in the last 60 days.
Do I Need To Be Home During The Cleaning?
The first time you use our services it is better for you to be home to welcome the cleaner. Show the cleaner around and at the end be present to see the results.
If you're a regular don't forget to add notes on how to access the home. If we can't access the property you'll be charged. You have 24 hours to call for complaints.
How Does The 100% Satisfaction Guarantee Work?
We require our first time customers to be home when they use our services to avoid dissatisfaction. In fact by being there at the end of the job we make sure you like the job before we left your home.
Now if you notice something after the cleaner leave you have 24 hours to contact us and we'll resend the same cleaner to finish.
When Will I Be Charged?
To book a cleaning we require a credit or debit card to hold the reservation. The amount is put on hold 24 hours before the cleaning crew arrived to make sure we have a valid card. The charge only occurs at the end of the cleaning.
Do We Have Insurance?
Yes, our cleaners are protected and we have insurance up to 1 million dollars.
How Much Will Move Out Cleaning Cost?
The price of your Move-out Cleaning will vary depending on the square footage of your home. We have a standard cleaning that is priced by the number of bedrooms and bathrooms, and then you need to select the pack MIMO for the size of your home.
How Do I Book My First Appointment For Move Out Cleaning?
We made booking fast and easy, you just need to go to our booking page, add your home informations to get an instant quote and book your home cleaning. If you prefer it, you can call us at (813) 576-2009 and one of our employees will gladly tell you all about our services.
How To Clean My Apartment Before Moving In?
A new apartment brings endless possibilities. Imagine you are finally moving into your new apartment with your new and exciting ideas of décor. The feeling is indescribable such that you cannot wait to unpack! But before you get started on the fun part, you have to focus on performing an extensive cleaning ritual.
This ritual is known as a move in cleaning. Only a few individuals realize its importance, but it is nonetheless vital for the health and well being of anyone moving into a new apartment. A move-in clean makes your place truly yours, which means it is just as important as a move-out clean. 
A house may look clean when you move in, but in reality, it is likely to contain loads of hidden dirt, dust, grime, and filth which might be lurking with disease-spreading germs. An apartment  move in cleaning helps you become more familiar with your space and have complete peace of mind as you sanitize along. 
A move-in clean is also the easiest to carry out when the apartment lies empty. While some apartment owners prefer to do it themselves, deep cleaning before a move-in is always best done by a professional cleaning company like My Cleaning Angel. Our specialist apartment move in cleaning services will give your new apartment a thorough cleanse, ready for you to move in! Check more on our article.

How Much Will Move In Cleaning Cost?
The price of your Move In Cleaning will vary depending on the square footage of your home. We have a standard cleaning that is priced by the number of bedrooms and bathrooms, and then you need to select the pack Move In/Move Out for the size of your home.
Do You Offer Green Or Eco-Friendly Cleaning For Move Out Cleaning?
Many of our cleaning products are green cleaning products, but, if these gentle liquids aren't enough to do the job, we will use stronger, non-green ones. Please let us know if you would like to limit our products to green only or you. canselect the exrra on the options.
Do You Service My Area For Move In Cleaning?
You can find all the locations we serve at mycleaningangel.com/our-locations.
If you don't find your city here, please call us at (813) 576-2009
Are There Any Services You Don't Offer?
We are specialized in Residential Cleaning Services and small offices. We don't do anything outside homes and anything taller than a step stool.
Ready To Book A Move In Cleaning?