A new apartment brings endless possibilities. Imagine you are finally moving into your new apartment with your new and exciting ideas of décor. The feeling is indescribable such that you cannot wait to unpack! But before you get started on the fun part, you have to focus on performing an extensive cleaning ritual.
This ritual is known as a move in cleaning. Only a few individuals realize its importance, but it is nonetheless vital for the health and well being of anyone moving into a new apartment. A move-in clean makes your place truly yours, which means it is just as important as a move-out clean.
A house may look clean when you move in, but in reality, it is likely to contain loads of hidden dirt, dust, grime, and filth which might be lurking with disease-spreading germs. An apartment move in cleaning helps you become more familiar with your space and have complete peace of mind as you sanitize along.
A move-in clean is also the easiest to carry out when the apartment lies empty. While some apartment owners prefer to do it themselves, deep cleaning before a move-in is always best done by a professional cleaning company like My Cleaning Angel. Our specialist apartment move in cleaning services will give your new apartment a thorough cleanse, ready for you to move in!
The Supplies You Will Need
Your cleaning process starts with your supermarket trip. Before you officially begin cleaning, make a checklist of these items we have compiled for you and stock up on them.

Cleaning tools (brooms, vacuum cleaners, mops, dusting mats, sponges)

Disinfectants / Sanitizing liquids

Glass cleaners / Surface cleaners

DIY Items ( baking soda, bleach, and vinegar)

A small step stool

Protective gear (gloves, masks)
Some Natural Cleaning Methods
It is better to stick to natural cleaning methods to stay safe from harsh chemicals. Off-the-shelf cleaning products often contain harsh chemicals which may pose serious health hazards in case of spillage or accidents. Therefore, natural products serve as much safer and inexpensive move in cleaning alternatives.
Baking soda and vinegar can do most cleaning jobs effectively. Baking soda helps in removing unpleasant odors while vinegar is a multi-cleaning homemade solution that removes buildup and gunk.
For an effective disinfecting spray, all you need is a mixture of rubbing alcohol and vinegar, with a few drops of your favorite essential oil. Your antibacterial disinfectant will help to clean and ensure that all surfaces in your home are properly sanitized.
Another effective homemade product is a blend of hydrogen peroxide and distilled water, with a few drops of scented essential oil. This makes an excellent DIY all-purpose cleaner ready to clean your new apartment. Similarly, one part of bleach with three parts of water comes in handy to dissolve and remove black grime and mold from tiles and other surfaces.
Moving forward, this is what your order of cleaning should be!
1. Bedroom
Naturally, after an exhausting day of packing, you would want to rest in your new apartment. But lying down in a space containing allergens is not the best idea. These allergens include dust mites which can seriously trigger adverse health reactions.
Cleaning will surely get rid of dust particles and allergens that may otherwise be in the air. This will ultimately improve your quality of rest and sleep.
Bedrooms require cleaning from the ceiling down to the floor. The job is easily accomplished if you opt for professional move-in and move-out cleaning near you, but may get tiresome when you do it yourself.
Nevertheless, if you do it yourself, you would want to avoid constantly switching between supplies. For this purpose, start with similar tasks in each bedroom, like sweeping and dusting, and then progress to more complex ones, like washing and sanitizing.
Dust Ceiling Fans, Lights, Blinds, Frames, and Corners
Use a long-handled soft duster to remove dust and cobwebs from the ceiling and the corners.
Tip: Fan blades are often tricky to clean as the dust tends to blow around. To avoid this, you can slip an old pillowcase over each blade and wipe it away from the center of the fan, using the inside of the pillowcase's top layer.
Vacuum and mop floors

Clean window frames and dressers

Deep clean the closets and add polish if necessary

Shine all mirrors and glass surfaces using a glass cleaner and a microfiber cloth

Disinfect all surfaces

Add your bed and bedding!
Tip: Do not forget to wipe the doorknobs and switchboards afterward. It is necessary to follow the instructions on the label of the disinfectant bottle.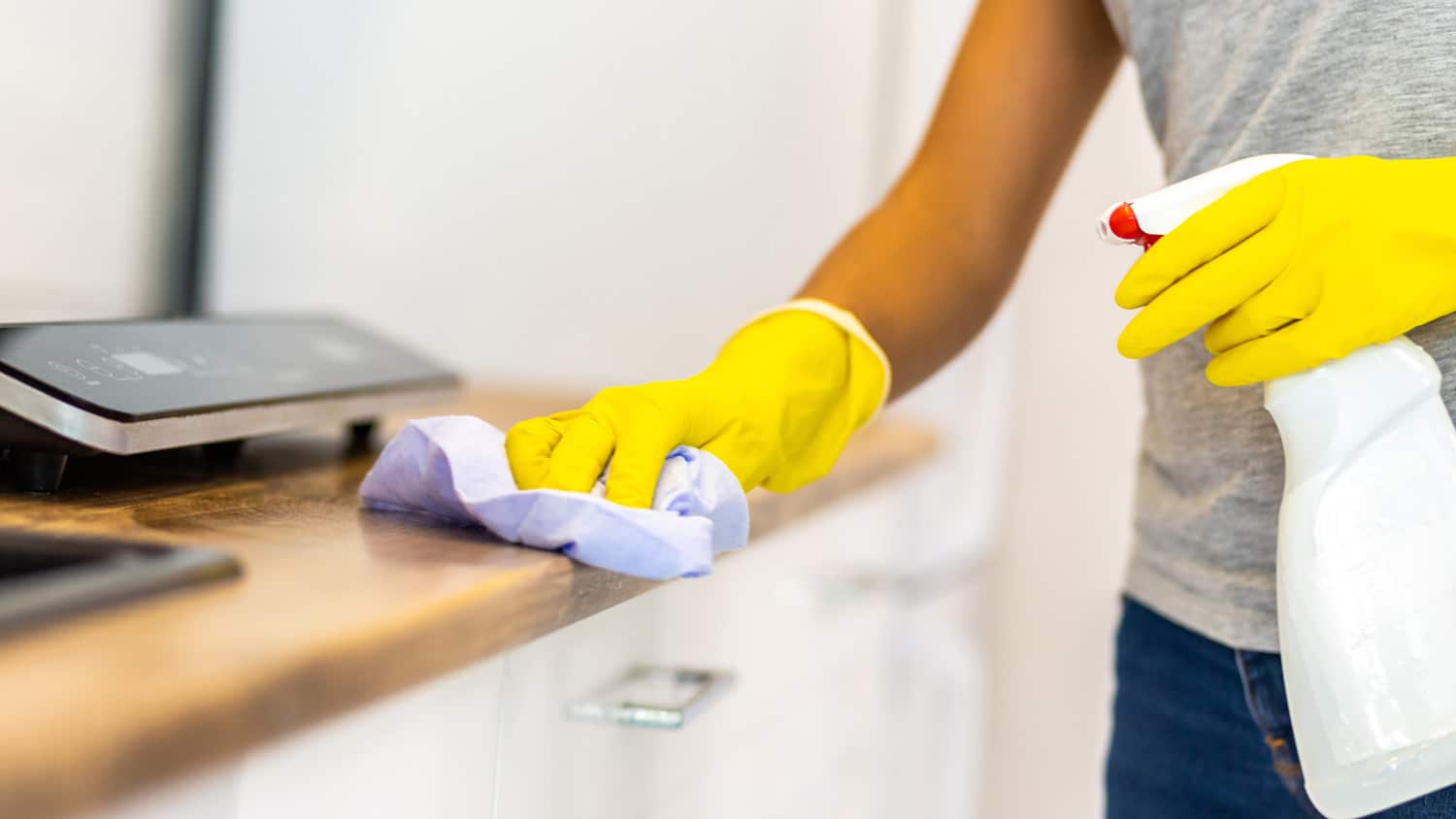 2. Kitchen
A clean and safe kitchen is essential to a healthy home. The kitchen area tends to have the highest risk of toxins that can harm us if ingested. A kitchen also happens to be the most labor-intensive space in the house when it comes to cleaning.
Even if you hire an apartment move in cleaning service provider near you, kitchens still require plenty of time for a deep clean. Nevertheless, this is a dirty business you simply cannot avoid, especially if you are just moving into your new apartment.
For a sparkling kitchen, begin with the dusting of all light fixtures, blinds, and frames. Next, clean and sanitize the sink, backsplash, and taps. Give your sink a thorough rinse and lightly coat with baking soda paste (following the above recipe). Let it sit for 10 minutes and scrub with dish soap and a sponge.

Subsequently, scrub all cabinets from the interior and exterior, then do the appliances. Clean and disinfect the oven, stove, microwave, refrigerator, dishwasher rack, etc. To remove black grime and grease, use the white vinegar mentioned above.
Wipe the countertops and deep clean every glass surface, including the windows. Finally, vacuum and wipe your floors, disinfect every surface, and organize dishes, jars, utensils, cooking ware, etc.
Tip: Remember to clean out the disposer crud that often gets overlooked. To do this, lift the flaps with an electric toothbrush and a concentrated de-greasing solution. Add citrus peels and ice which will make your disposer smell better.
3. Bathrooms
Professional cleaning services scrub and disinfect every inch of a bathroom. A bathroom cleaning is mainly about eliminating germs and making surfaces as clean and germ-free as possible. This detailed checklist will ensure you don't miss a thing:
Clean the toilet

Bathroom walls must be cleaned


Clean the ceiling, vents, and exhaust fan

Wipe down the doors, towel racks, and light fixtures with a damp sponge and all-purpose cleaner.

Clean bathroom tiles and grout; spray all tiled surfaces in the bathroom with the bleach solution and allow it to sit for 15 minutes, then rinse.
You can clean the bathroom floor with vacuuming and scrubbing with hot water. Mold which may be present on the tiles can be removed by applying the baking soda paste and the vinegar solution. After a short while, rinse it off.
To clean the shower and the tub, soak the showerhead in the vinegar solution. Clean the rod and faucets with baking soda solution and rinse. For cleaning the tub, dampen with hot water and add baking soda. Rub the baking soda with a sponge to form a thin layer of paste on the tub surface, let it sit for 30 minutes, and rinse.
Clean the toilet is perhaps the single most important element of cleaning your bathroom. Coat the inside of the bowl with a strong disinfectant cleaner and let it sit for around 15 minutes. Meanwhile, clean the outside of the toilet with disinfectant wipes. Then scrub the entire bowl (including under the rim) with a stiff-bristled toilet brush, then flush. Replace the toilet seat, cover, and toilet brush.
Scrub the walls next and rinse well with hot water. Use shaving cream to remove soap accumulation and water spots from shower screens. In contrast, cleaning the sink and faucets can effectively be done with baking soda and vinegar solution. You must also clean the bathroom countertops, cabinets, and mirrors as a final touch.
4. The Rest of the House
For the rest of the cleaning process, go room by room. For each room, start with the ceiling and don't forget the easily overlooked surfaces, such as the tops of doors, windows and window treatments, light switches, and closet interiors. A strong vacuum attachment will help you suck up all that dirt and dust.
Tip: Wait until evening to start cleaning windows, or instead start with windows lying in the shade, since you cannot see the streaks on windows during sunny hours.
Bonus tip: Permanent marker stains can easily get erased by using nail polish removers or vegetable oil.
Once done, place all cleaning equipment back. In some cases, you may also need to get rid of a few things if you are moving into a previously occupied apartment. These include old mattresses, pillows, toilet seats, shower curtains, cutlery, and utensils. These items left behind by previous tenants may have been accumulating years of bacteria, and are thus, unsafe to use.

Finally, you are ready to unpack!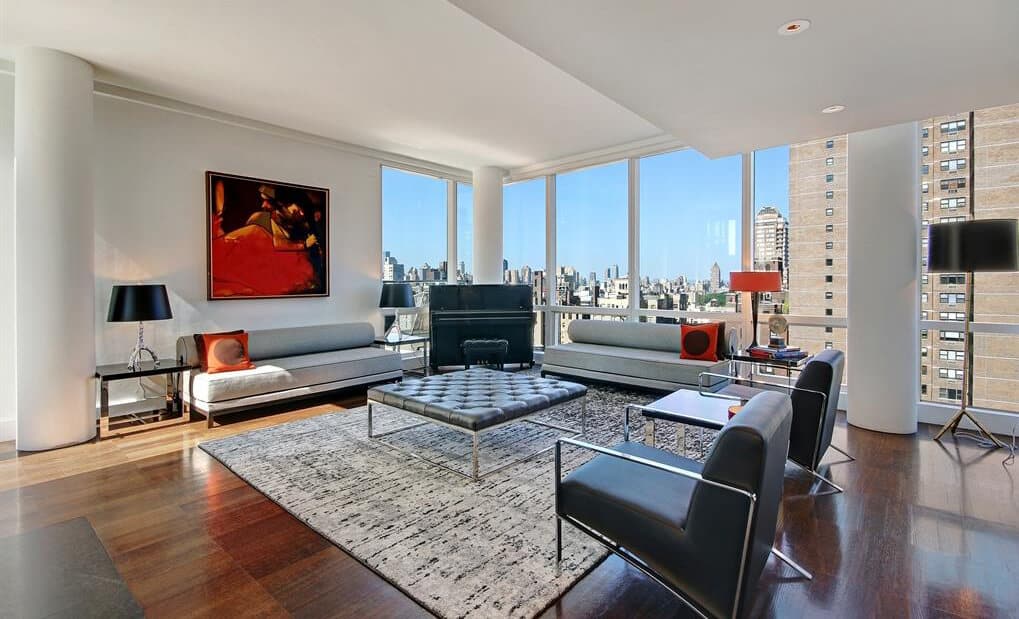 The Bottom Line
While a thorough cleanup of your house to your preference is vital, not everyone can do such a detailed job on their own. The process can be extremely hectic and tiresome, not to mention time-consuming, which you may not have on your hands if you are working a full-time job or taking care of an elderly relative.

Instead of spending hours on a chore that you may not be good at, allow professionals to do it for you. At My Cleaning Angel, we know everything from A to Z when it comes to cleaning. From skilled cleaners to thorough checklists to using safe cleaning products, we take care of everything, so that moving into a new home or apartment becomes a happy time for you and your family.
Book cleaning services online with My Cleaning Angel for your apartment move out cleaning and have one less thing to take care of.