Move in cleaning is an essential first step when starting your life in a new house. Whether you are renting or buying a new apartment, move in cleaning requires a whole new level of patience. It asks for twice the effort of everyday cleaning, as previous damages always exist. Cleanliness contributes to half the attraction, even if it is a simple-looking place. This is why you can double the beauty of your space through a deep cleanse.
Cleaning the new house after having cleaned the apartment you left, can seem like too much effort. Particularly when the last residents were not as considerate in cleaning out your new home as you were about cleaning your old one. Moving in is even more so difficult than moving out, as it takes quite a long time for you to settle in. Sometimes as long as a year! Things always seem to be out of place, deteriorating, needing to be fixed, cleaned, or repaired. If you are moving out, we put together 10 things to do before booking a moving out cleaning.

What This Guide Offers
Previous tenants may have had differing levels and understanding of cleanliness than you. Which might give you a hard time. The purpose of this guide is to enable you to deep clean the new unit and come home to an uncluttered space. A blank canvas of a house that you can call 'home' on the very first day. Offering to make your apartment a brand new, absolute state-of-the-art piece, this article points out the details in the tiresome proceedings of cleaning. To keep the excitement of moving into a fresh, new flat alive, this article here will direct you towards the essentials of effective move in cleaning.
Best Way to Do a Move In Cleaning
The world nowadays is blazing fast and very few manage to be able to match its pace. The best possible way for you to catch up with the rapid hustle and bustle of the surroundings lies here with our 'Ready, Set, Go!' guide. It entails all the necessary steps to perform beforehand before you move in into your already-cleaned new unit.
Ask yourself if cleaning is a project or a practice for you. If it's a project and you cannot deal with the stress of doing it all on your own, you can always hire help. If it's a practice, here's a list to get you familiarized with some cleaning pro-tips. Doing things in advance is never a bad idea; cut your work in half by having the apartment ready and clean enough to settle down. The post-move in cleaning will ensure an unhackneyed space, resulting in a clean sheet move in.
Make a To-do List
Dealing with places harboring incessant dirt and germs is a relatively tedious process. The first and foremost initiative towards any task that comes your way should be making a checklist. As moving in is a chaotic process, a list helps to have some order amidst all the chaos. If you're already a 'to-do lister,' you know the oddly satisfying feeling of checking the box against a task after it has been accomplished. This way, you not only get to move on your routine promptly. But also get to experience the sweet relief after every little accomplishment. Listing is the first step towards making your new home get set to its originality and give off vibes of glee.
Organize
A clean place is a safe place. Bring your organizational skills into action because they will be necessary for helping you get this job done. 'What to do when' is the key here. Go through your to-do-list one by one and start organizing it to adjust it in your busy schedule. Being orderly will be helpful while moving-in and extremely so in case of a short-notice move-in. You have to make your home as clean as a whistle. Do you clean, then move in your belongings? The apartment will get dirty faster than a blink of your eye! So, do you move in and then clean? Decide beforehand to avoid any future discomfort.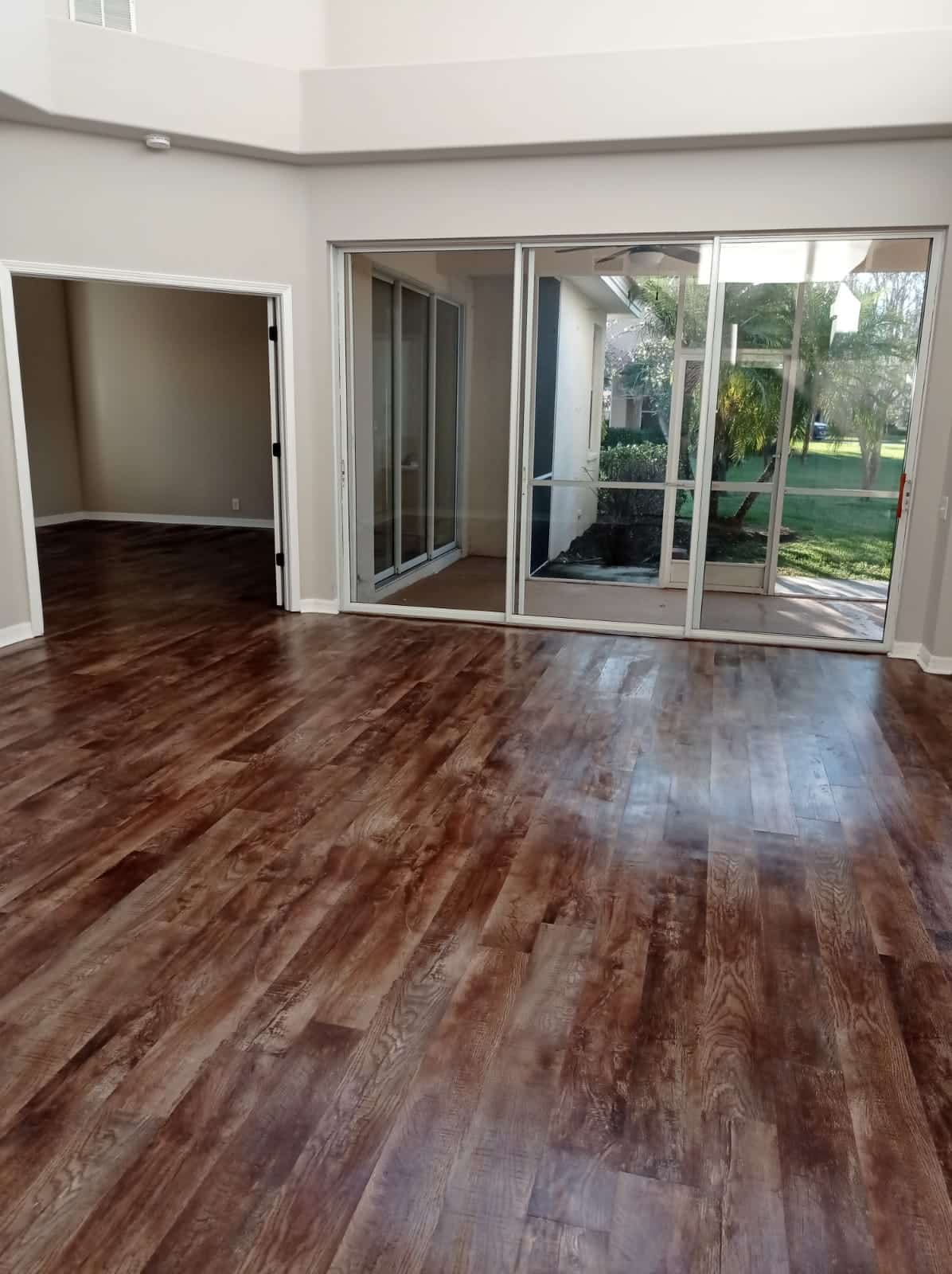 Gather Supplies
Gathering correct, perfect-for-the-job supplies should be your number one priority to finish the cleaning in one swift go. Fetch all the necessary supplies, mops, step ladder, broom, toilet. And other brushes, scrubs, gloves, tubs and buckets, soaps. A plenitude of cleaning chemicals, and disinfectants to get rid of any allergens and infectious agents lurking about.
Be careful in choosing safe and certified products. Avoid any future health concerns and create an overall healthy indoor and outdoor environment. Make sure you are fully equipped to handle the hard-to-tackle cleaning a move-in requires. Not only do you have to pay for the expensive gear. You'll also have to learn how to use it perfectly if you're not already familiar with the mechanisms.
Top to Bottom
Before you move in, you must know that the apartment should be spotlessly clean. Eliminate any possible health hazards caused by the mess left behind by the former occupants. You want your family and yourself to come home to the scent of soaps and cleaning gels. To a lush home and not the one filled with disgusting bathroom odors, cobwebs, and dust bunnies.
Be especially careful about cleaning out all hard-to-reach places, as though you are planning to have a housewarming party the very next day. Only guests can inspire this level of cleaning! Give a clean sweep to every high and low inside and out of the house. This will take time and effort as you won't know every out-of-the-way corner in your new home. Take heed of any kind of potential damage to your carefully-kept leather and other upholstery in the absence of a filter or the presence of a filthy one.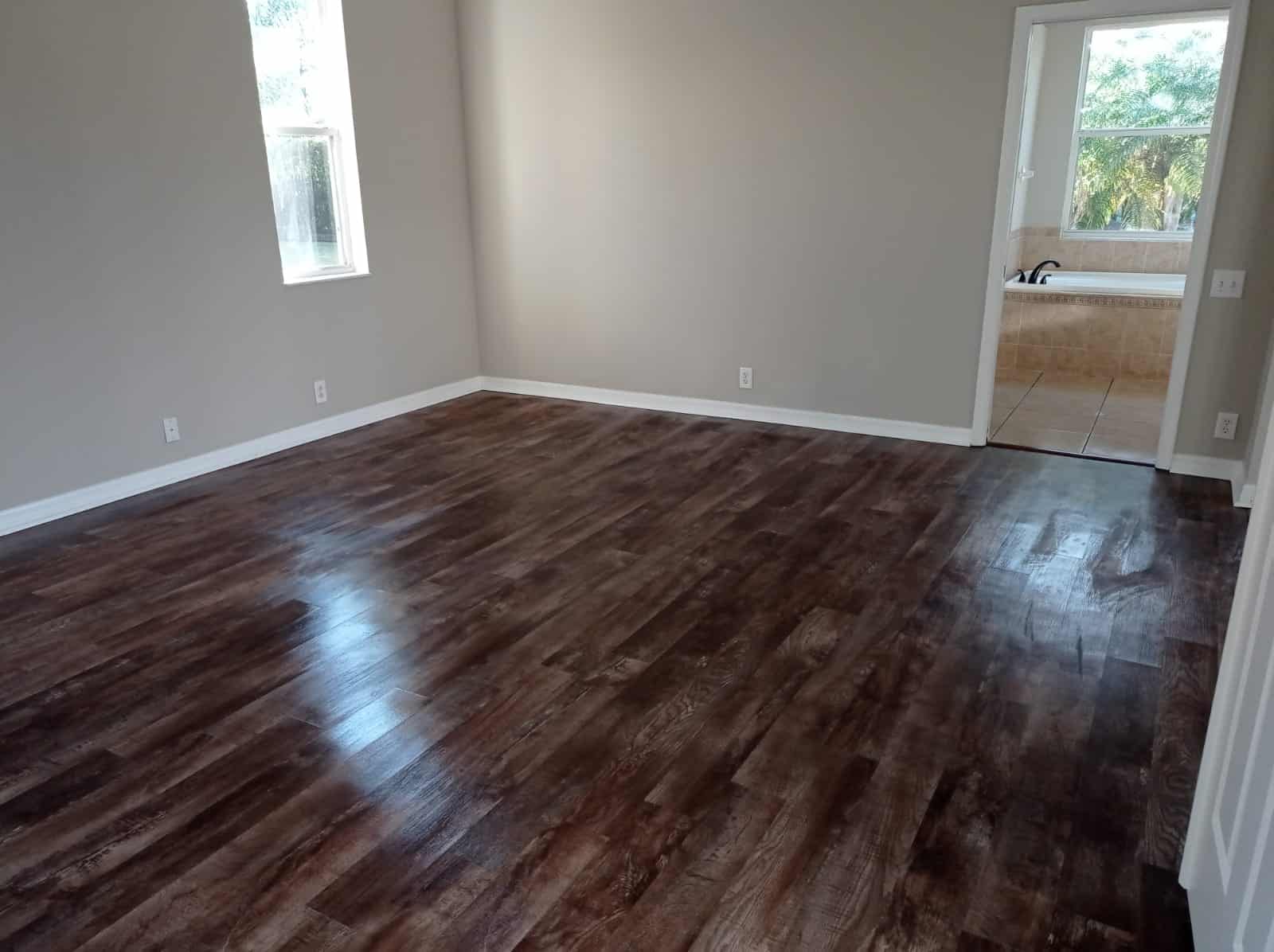 One Task at a Time
Don't over strain yourself by trying to achieve everything at once. Remember, you're not a machine and even some machines can't do that. Take gradual steps as you have to be discreet about the cleanliness of a place you will be living in. The matter of health and hygiene is not one to be taken lightly hence the seeming cleanliness will NOT do. You have to transform your new house into a sanitary one where you can easily acquire peace of mind in a delightful state of surroundings.
Cleaning Before You Move In
Cleaning a place before you move into it is the most ideal way to go. Everyday cleaning of your home, while the family is present, is hard enough. No one wants to imagine the ruckus caused if you try to do a deep cleanse of the house after when nothing seems to be at the right place. Cleaning in the presence of people is like being caught in a revolving door. Inspect if the previous homeowners owned a pet and take care of concerning dander to avoid allergies. Welcome yourself to glistening surfaces to make new memories at informal dinners and family breakfasts. Convert germy surfaces of the kitchen to glinting ones for further gatherings around the table with your friends with a nice cup of coffee and a good chat.
Cleaning: A Task That Requires Persistence Above All
Pulling out someone else's hair from a place you just rented or bought is icky! Therefore, you must brace yourself for things that came with the house but are not worth using. There may be some ancient layers of dust, grime, and gook. If you're not a person with a persistent nature, you will have to become one to do move-in cleaning. Cleaning is a task that requires determination and a firm resolution. A move in cleaning requires double the effort as the place is unfamiliar and unknown to move around to new and challenging spots and edges. Scrub those moldy walls and gunky ceilings and deep clean the excavated backyard or patio, so you have your nice and clean patio furniture set there. This way you will have a fine corner to sit back and relax with a drink or two and then get back to organizing your flat. If you're in the Tampa Bay area, read why you should hire house cleaning.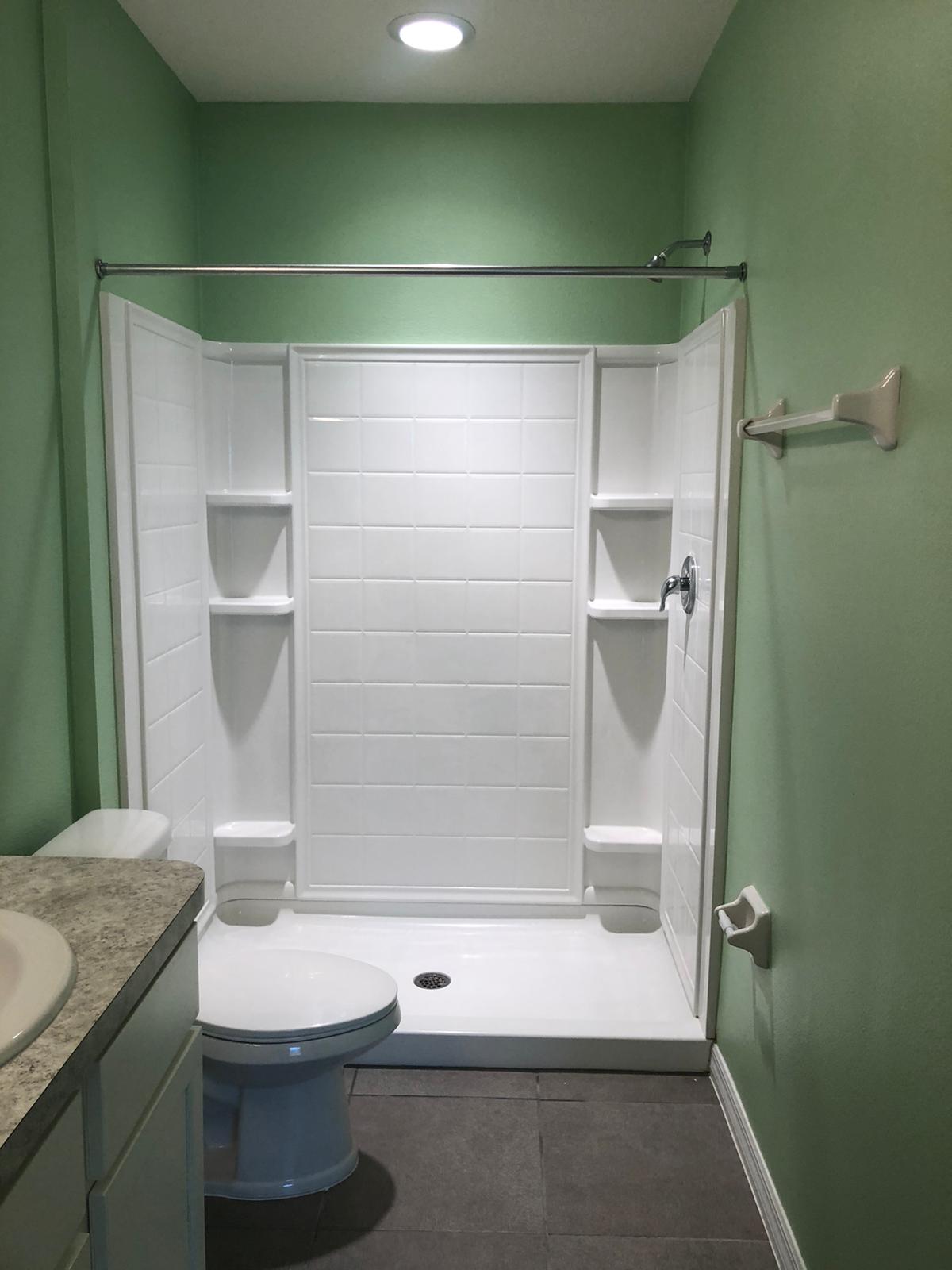 Why Hire Us?
Most of us have fantasized about getting our own cleaning crew after watching Cinderella have her cute little birds do chores for her. Well, forget Cinderella and her birds, because we're offering you Angels! Get a step ahead with your cleaning needs. You will not have to worry about whom to trust. Our team has been assembled after having passed our detailed system of hiring via in-person interviews and background checks. Following are the answers to the most-asked question: 'why hire someone for something you can do by yourself?'
Is Cleaning a Form of Therapy For You?
Is your to-do list inducing anxiety and you want to avoid unnecessary mental stress and fatigue that comes with having to do it all on your own? If you're an easily stressed, anxiety-prone individual then it might be best in your interest to hire a cleaning service amidst all the move-in chaos. Have the service clean the unit before you move-in to get a head start on things as they have the eye for detailed cleaning. A greasy, unhygienic apartment for a home adds to the undesired stress that comes while leaving an old place of habit.
Moving Can Be Cause of Anxiety
The usual daily duties delay the settling in process, making the apartment spotless and ready to live. Cleaning is a therapy for some people and a stressful business for others. For far too many, moving in a new home becomes cause for anxiety. If you belong to the latter category, hire the help. Dealing with this anxiety when moving is hard, so Clarity Clinic wrote a interesting blog post to help you deal with it. Our professionals provide satisfactory cleaning and wouldn't need point-by-point guidance. Unlike most self-hired maids who don't measure up to your standard of cleanliness.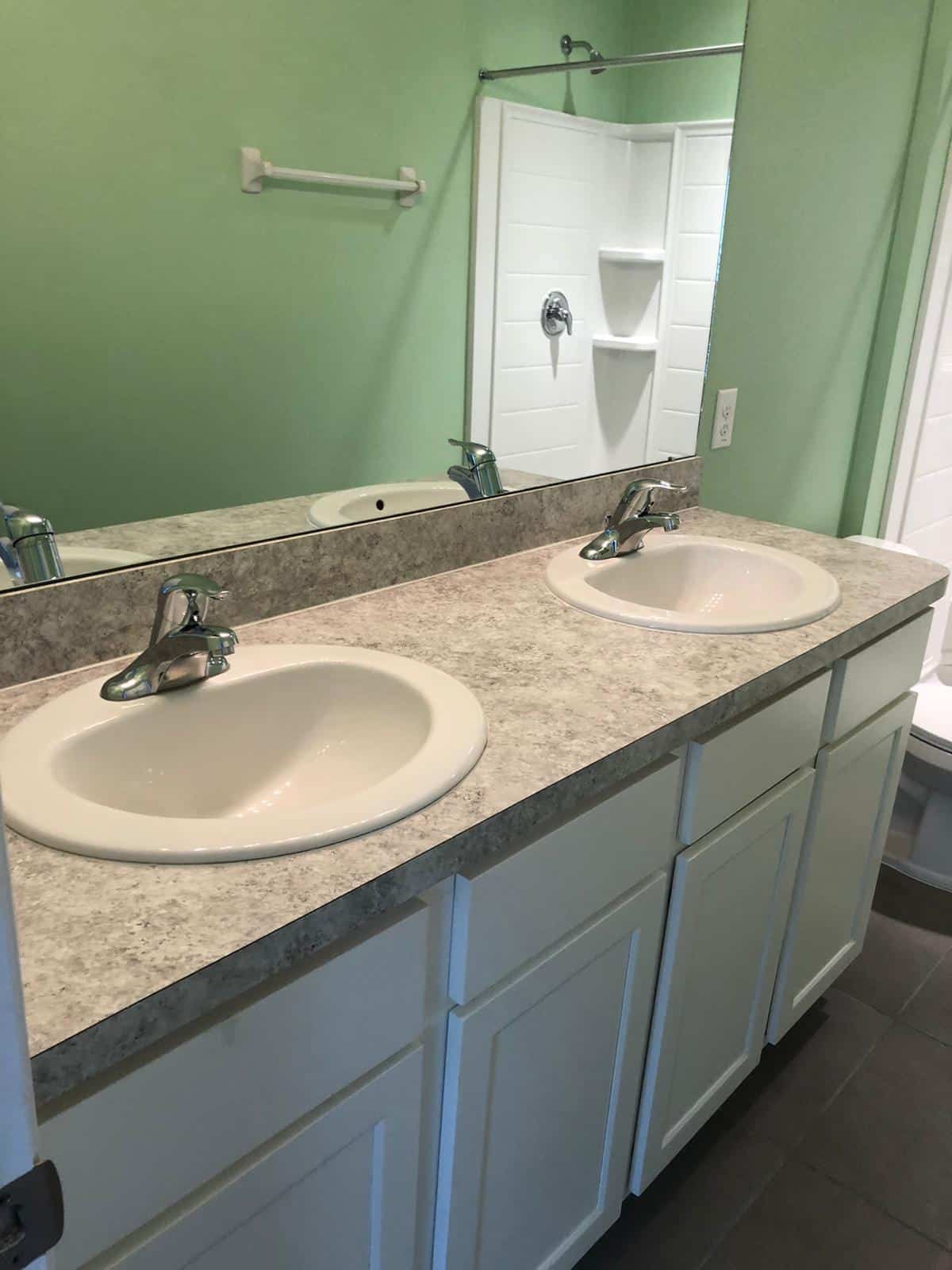 Save Time, Money, and Effort
Save your energy, time, and effort by hiring pros at the task you're trying so hard to accomplish. Juggling between your daily chores, packing-repacking, and whatnot; who would say no to the offer of doing the bare minimum of one of the jobs on your list? At other times, cleaning your apartment by yourself might sound like a good idea, but moving in is a long process and you don't want it hauling you along with it. Steer clear of any unnecessary costs as you might not own all the cleaning supplies required. If you are a person who dreams of a clean house but does not dream of actually doing the cleaning, hired help is the path for you.
Catch a Break
Catch a break, lay back, and relax. With our careful, experienced cleaners who come with the best products, watch your home being deep cleaned. You want for yourself a fresh new start in a brand new apartment, so why not opt for a new trustworthy crew to make your life easier? Let My Cleaning Angel be your fairy Godmother and take care of your move-in deep cleaning while you're overwhelmed by other commotion. Heal from the move-out by taking time for yourself in your already-cleaned new home!
Get in touch with your soul in your lush space as cleaning is a substantial step towards a healthy life. With our efficient methods and high standards of cleanliness, you won't have to pull your weight. We will exceed your expectations!
Services Provided
With all the move-in workload you're caught in, here's an idea of the services provided by the hired help so you don't have that worry on your back. The services include home dusting (TV, furniture, picture frames, etc.), vacuuming, and mopping of floors and carpets; detailed cleaning and disinfecting of bathrooms and kitchen. The inside-and-out cleaning of small appliances, like microwaves, the coffee machine, etc., and bigger appliances, like ovens and fridges, is also inclusive. Furthermore, cleaning ceiling fans, blinds, baseboards, and doors, thorough cleansing of the insides of cabinets, windows, and much more is covered! You can choose from our packages according to your needs and convenience.
Reliability and Expertise
You need not worry if you were unable to clean your furniture and appliances prior to your move-in; you can get that done now. Follow your daily schedule with ease, do your daily chores, cook, work, or do the laundry. Rely on My Cleaning Angel services completely and let them fast-forward your move-in process. Vacuuming may sound easy but it sure doesn't seem so at the end of a long workday. Furthermore, hired professionals like us adhere to industry standards related to dusting, disinfecting, customized chemicals, and ultimately vacuuming.
Hired services are ideal for those with kids and they fit into your move-in process at a reasonable cost. Move-in elbow grease must be stealing your focus from other chores needing dire attention. To rid you of unwanted troubles, we have solutions tailored to your needs.
Booking Move In Cleaning Has Never Been So Easy
Cleaning has never been a click away but now it is! Avail yourself of the best prices according to the size of your home. If you like the move in cleaning service, you can book our maid service for your day-to-day cleaning.
Come home to an unused apartment that won't need any repainting; one that matches your personality. Be it a residential or a commercial move-in, we stand 3 easy steps away: book, pay, and see the magic unfold!
Call us now and speak to our representatives to get a tailored package for your move-in!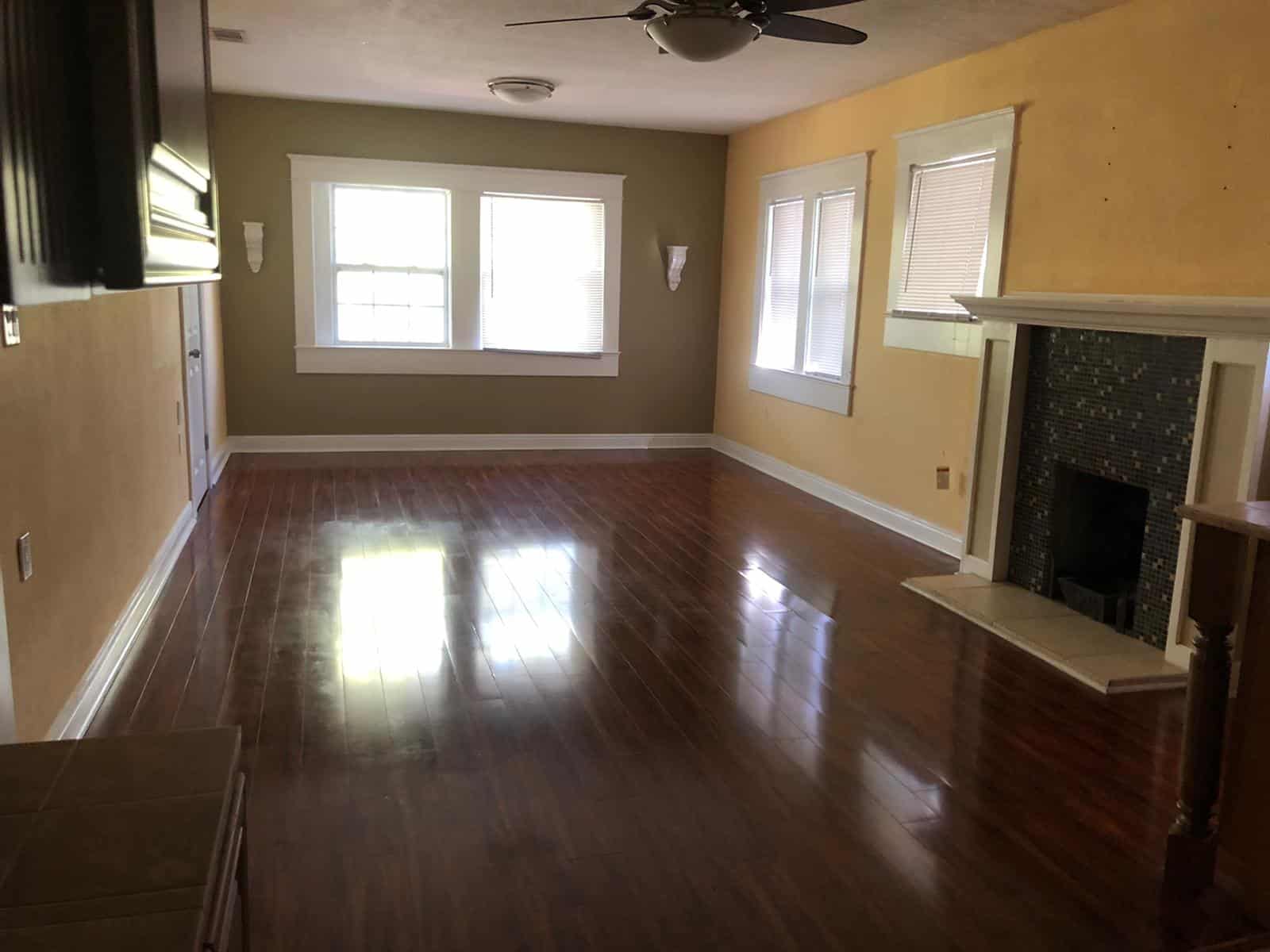 Move In Cleaning At Your Service
Move In Cleaning services is hard, and experienced cleaners provide the best cleaning strategies for your apartment or home. Consider getting it cleaned as the home is empty. This ensure when you arrive at your new home, it's feeling as fresh as new. Book now online your move in cleaning with us, we get the job done!