In the United States, allergies are the sixth most common cause of chronic diseases. Every year, about 50 million people in the United States suffer from or have suffered from allergies.
People who have the cleanest homes often say the same thing: you must regularly clean to keep your place gleaming. If you wait for the filth and grime to build up, what could have been a quick daily cleaning session becomes a seven-hour ordeal. But that doesn't imply that you have to clean the toilet and dust your shelves every day.
Every house needs a thorough, deep cleaning every once in a while. In this article, we'll go over the aspects of deep cleaning cost for cleaning different areas of your home.
What Does Deep Cleaning Mean?
Deep cleaning is simply a complete cleaning of your home with special care devoted to areas that aren't regularly cleaned. This could entail removing limescale, cleaning the inside of your oven, or thoroughly cleaning your windows.
It is a thorough cleaning procedure that eliminates visible dirt as well as bacteria and germs. The process concentrates on regularly touched or used surfaces and easily accessible areas of the home. Still, it should also involve regular cleaning of nooks and crannies that are used infrequently, such as a bookcase.
A deep clean usually consists of two steps. Cleaning is started by physically removing dirt and organic materials from surfaces. After that, disinfectant chemicals are used to kill bacteria. Because organic matter and filth might reduce the disinfectant's ability to kill bacteria; cleaning is required before disinfecting any space.
Deep cleaning is a way of disinfecting places to get rid of bacteria and viruses like the common cold or flu. This technique will also aid in the prevention of diseases like COVID-19.
How Frequently Should You Deep Clean Your Home?
There is no quick answer to this question as it depends on the specific part of the home we are discussing. Remember that some areas of the home require cleaning once a year, while others call for regular and frequent cleaning.
One of the most popular seasons to undertake deep cleaning of the entire home is in the spring season. Cleaning your home once a year, on the other hand, isn't enough to keep it clean. As previously said, various areas of the home need more frequent cleaning.
If you want to know which areas require more frequent cleaning, you should first consider their functions. Do you cook, eat, or sleep in those areas, meaning are they utilized on a daily basis? You should clean a particular area of the home more frequently if you use it every day.
Whether you're spring cleaning, moving into a new home, or moving out of a rental, your home will almost certainly require a full cleaning, and the costs will vary with each type of cleaning. Deep cleaning can be a tough and time-consuming process that may require the use of specialized equipment.
As a result, you may choose to hire a cleaning service to do the work for you. While it may seem like you're saving big by doing the cleaning yourself, DIY cannot compare to professional cleaning's long-lasting results and you might have to spend more on getting deep cleaning done.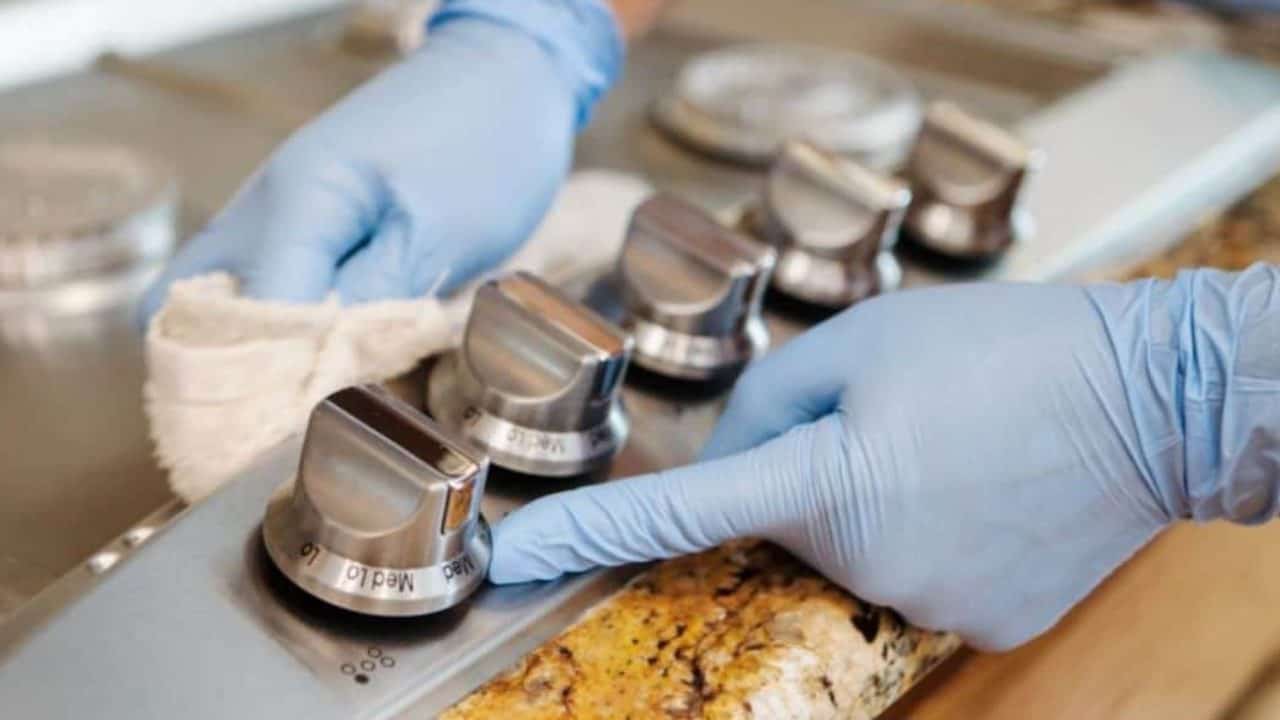 How Much Generally A Deep Cleaning Cost?
It can vary, depending on the region or weather, deep cleaning costs a flat fee of $200 to $600. Some businesses charge by the hour, with rates ranging from $25 to $50 per hour. Finally, some companies charge by square foot, and the price varies depending on the size of your property. A house of less than 1,000 square feet costs at least $150,000. Moreover, deep cleaning a home of 3,000 square feet or more can cost at least $300.
The size of your home, along with the number of rooms and bathrooms, and the amount of dirt and grime in your home are all factors that contribute to the final cost. Including a complete cleaning of your walls in your cleaning job will also raise the cost. Similarly, scrubbing a 2,000-square-foot wall starts at around $500.
Your bedroom is another place you should tidy every day. If you haven't made it a practice to make your bed in the morning, now is the time to start. Maintain a clutter-free and clean bedroom as much as you possibly can. Considering how much time of our day we spend in bed, it would make sense to focus on its cleanliness. Daily cleaning will reduce the cost of deep cleaning significantly.
What Is Included In Deep Cleaning?
Here's what a deep cleaning includes:
All floors must be mopped and/or vacuumed

Window sills, ceiling fans, and curtains should all be dusted

All trash will be removed

Sinks and counters should be scrubbed and sanitized

Cleaning the kitchen cabinets and appliances

Toilets, tubs, and showers must be scrubbed and disinfected

Mirror cleaning and polishing
What Isn't Generally Included In Deep Cleaning
Keep in mind that some things and services aren't generally included in that one payment but you can opt to pay a little extra to get more services done by the professionals.
Windows and Screens:

Cleaning windows is usually not included in the package and can cost anywhere from $2 to $7 per pane, depending on the number, height, and size of the windows. Sliding glass doors cost between $2.50 and $8 each door, while screens cost between 50 cents and $4 apiece.
Carpets:

Cleaning services vacuum your carpets in deep cleaning, but they will charge extra to disinfect and chemically treat them. Most firms charge a minimum of $75 – $100, and most companies charge 15-40 cents per square foot of carpet. Companies may charge an extra ten cents per square foot to remove stubborn stains.
Furniture:

A fee for furniture cleaning is also required, which can range from $60 to $200 per sofa.
Painting:

Before you move in or out, your walls may need to be touched up or painted, and cleaning services do not cover this. You can do it yourself or contact a professional painter in your area.
Factors Affecting the Cost of Deep Cleaning
Other factors affecting how much a deep cleaning cost usually depend upon what parts you get cleaned and how often you get those parts cleaned.
The Parts You Need To Clean Once A Month
Every month is the ideal time to clean your home vents and woodwork. Remove all the debris, dust, and filth with a vacuum cleaner. With a moist rag, dust the blinds and wipe the light fittings.
Cleaning your air vents is one of the most effective ways to ensure that the air in your home is clean. Millions of dust, hair, grime, pollen, spider webs, and other allergens can be found in your home's air ducts. Cleaning your air vents will also help you save money on your heating and cooling bills. If you get it cleaned this often it will cost less as little amount of dust and trash will accumulate in the gaps.
Every Few Months Or Quarterly Deep Cleaning Is Required
Areas or parts that you need to get cleaned every few months can make a significant difference in the final cost of deep cleaning if you get the cleaning done on time and regularly. You should also clean your:
Pillow covers

Freezer

All cabinets, especially the ones for dishes that are frequently used.

Curtains

Light fixtures
When Is The Best Time To Get Deep Cleaning Done?
There are some specific circumstances when you might want to schedule a deep cleaning, such as:
Before or after having visitors

When you get a new roommate

After construction or renovation

When your lease expires

When it comes to selling your home
Benefits of Deep Cleaning
Deep cleaning will help your property last longer. Carpets, for example, will last longer and look better if they are cleaned regularly. To make sure you live in a healthy environment, dust, grime, and bacteria must be removed from your home. With deep cleaning, you can get rid of toxins and keep your family healthy. Some of the plus points of deep cleaning your home include:
Allergens will be kept at bay

You can avoid the unattractive growth of filth in your home

You can maintain the value of your home as an investment

You'll have more time to do the things that you enjoy. Deep cleaning makes routine cleaning easier to manage and takes less time.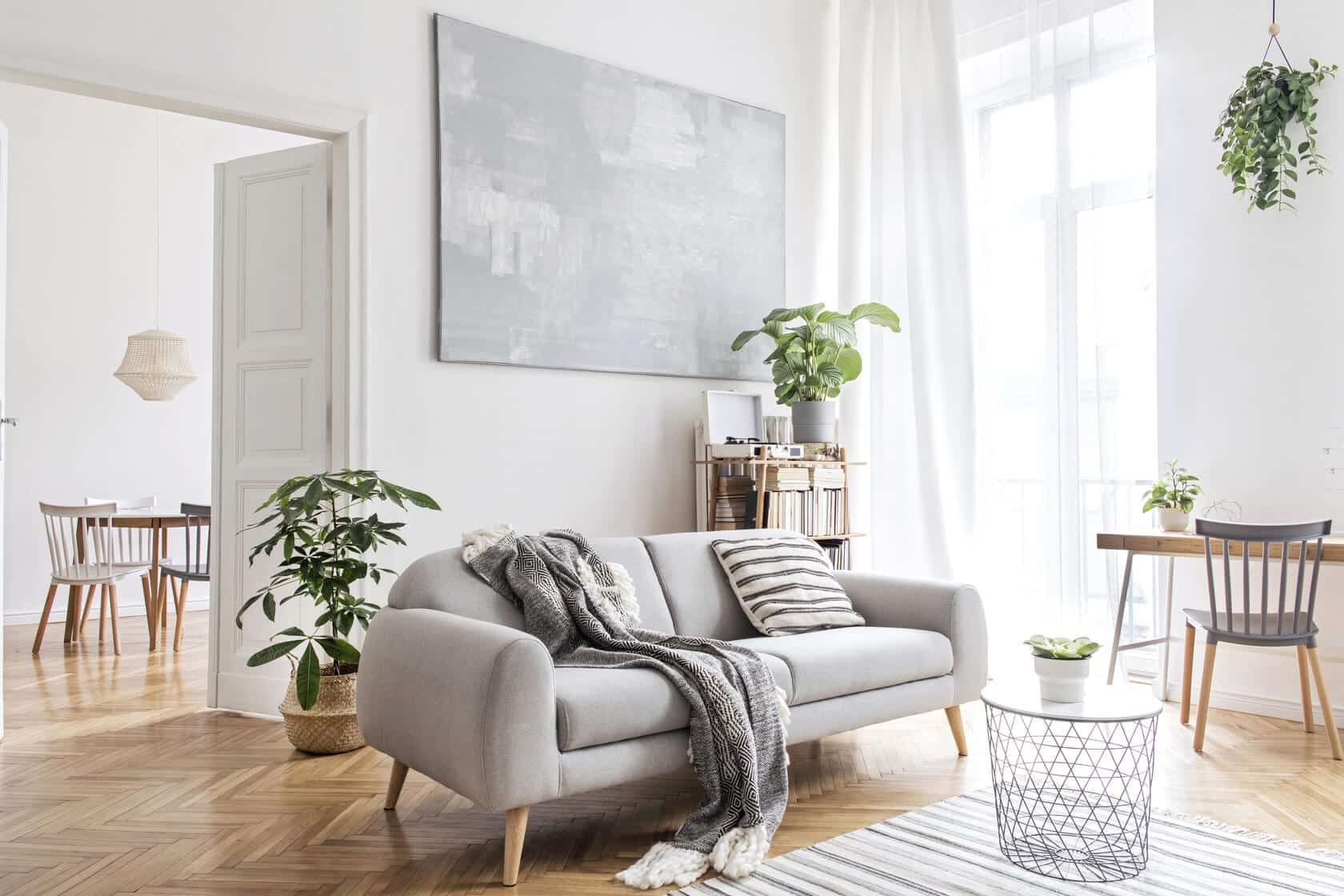 Conclusion
"How much deep cleaning should cost?" is now a question you can answer. Consistency is the key to keeping a place tidy. Deep cleaning can be time-consuming, but it is not impossible. Moreover, with companies like My Cleaning Angel, you don't have to go for DIY, just give us a call. Or if you want, you can book cleaning services online for your home. Just go to our book page, select the deep cleaning pack, fill out all the information asked and it's all settle. Easy and fast.

Maintaining a regular cleaning schedule will work wonders in terms of cost when you decide to get deep cleaning done.