Moving out of one home and into another one can be stressful indeed. And one thing that most people worry about is whether they will get their deposit back. While there is no concrete answer to this, you can increase your chances of getting as much of this deposit back as possible by leaving behind a spick and span home with a move out cleaning. Not getting your deposit back is a valid concern – more than 25% of renters do not get it when moving out. You can avoid being in this group by carefully inspecting every room in the house before you begin cleaning – assess what needs to be done. Will cleaning alone do the trick? Are there any repairs needed? Have you made any changes that need to be reversed before you go?
Since many leases end around the summer, it is advised to begin planning your move out a few weeks in advance. Here are some tips to make the general process as easy for you as possible. Followed by a checklist you can follow to ensure you clean your apartment thoroughly.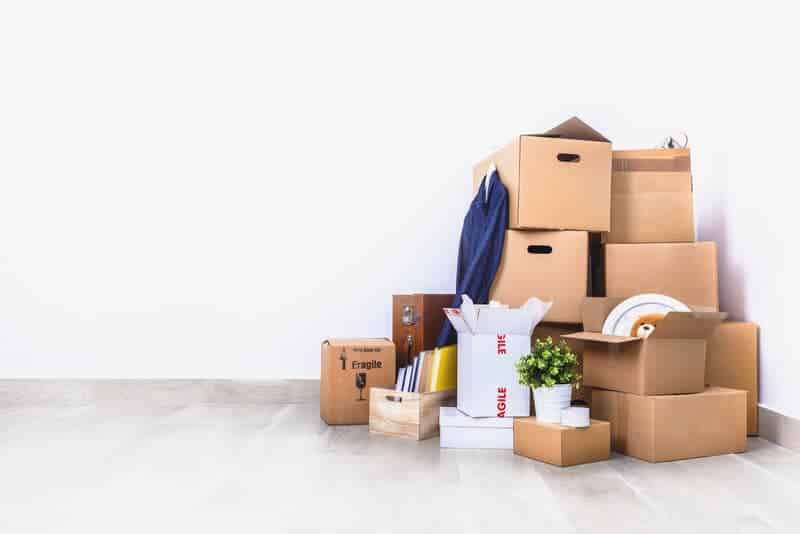 Tips for Moving Out
Cleaning is necessary, of course, but there are a few other things you might want to take care of first. Cleaning should be done as close to the date you will be leaving as possible, to assure you get your deposit back.

Provide Your Written Notice to Your Landlord in Advance
This ought to be the very first thing you take care of when it comes to moving out. Doing it properly is important – remember, we want you to be in your landlord's good books so your chances of getting your deposit back are maximized. Check your lease and see what the terms say about an advance notice. Most leases require a notice at least 90 days prior to moving out. Deliver the notice by hand instead of mailing it if possible.
Submit a Change of Address
Another thing that ought to be done a few weeks in advance is notifying relevant authorities of the termination of your old address, as well as what your new address is going to be. You can do this at the local post office for your mailing address, but in some cities, it can be done online too. To save yourself inconvenience in the future, notify banks, credit card companies, and utility providers about your new address now instead of after the move has already happened.
Pack All Your Belongings Carefully
Pack non-essential items a few weeks before moving. The rest you can pack as you go. Differentiate between sensitive and non-sensitive items; for instance, glassware requires much more in-depth packing than pillows and bed sheets. At this point, you can also pick out items you would much rather donate or throw out than take with you. Keep the cleaning supplies out though since you will need them before leaving.
Book a Moving Company
Again, you don't want to be scrambling at the last minute. Hiring a moving truck is more or less inevitable. Bookings can be difficult to get, especially in small towns, so make sure you book yours a few weeks prior to the move – or no later than one week before it. If you feel like there may be a lag between moving out of this apartment and into your new one, book a storage unit for your belongings.
Inspect What Needs to Be Cleaned or Repaired
Before you begin cleaning, you need to carefully make a list of possible sinkholes that might have been snagged since you moved in. It can be hard to notice, since we tend to adjust to 'the new normal' very quickly, but this is very important if you want your deposit back. For this, it's helpful to pull up a list of things to take care of and take notice of when you move in somewhere new place, and to compare if all those things are in working order as you leave.
These can be found in online blogs from the perspective of those moving in to a recently vacated place, like this from My Moving Reviews. Remember if you made a note of any existing damage when you moved in and be sure to look for any documentation or evidence for something like this. This is always good practice especially when you move in so it can come in handy when you move out, especially if you send pictures to your landlord there and then.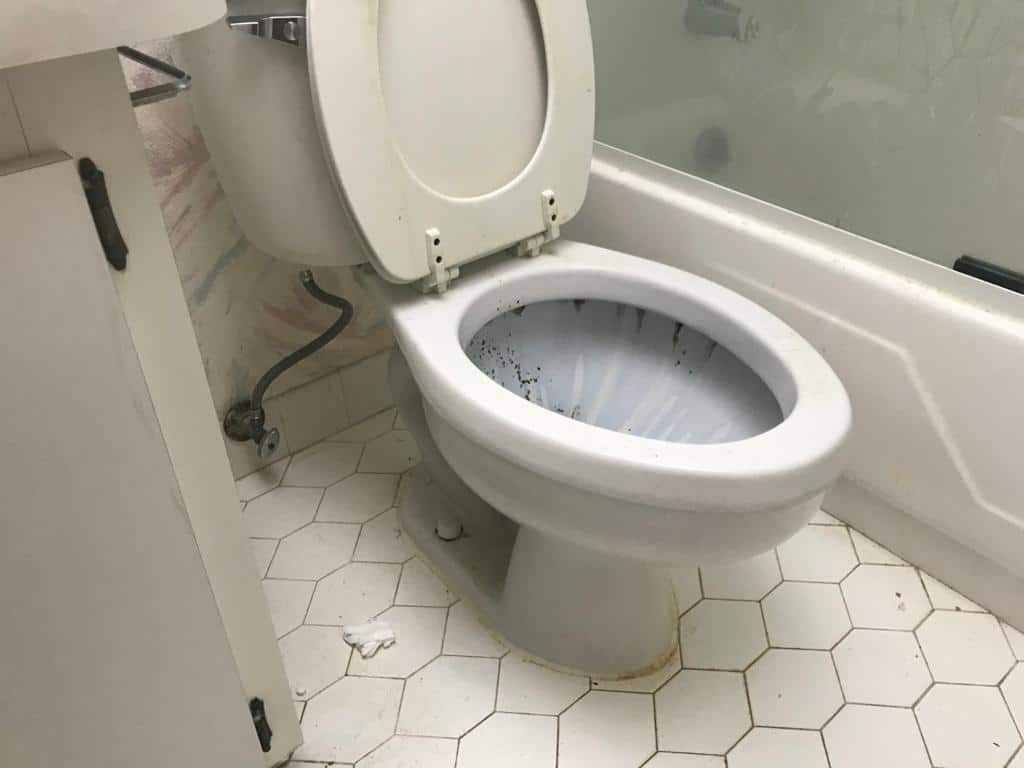 Arrange For Damage Repair
If there is legitimate or noticeable damage to the property (anything that you might object to or you can think of a possible reason for someone else to make an issue of), make sure to set aside a period of time towards the end of your stay in the home to fix whatever needs fixing. For this, it is a good idea to clearly delineate what you can do on your own and what you need professionals to do, which can be patching wall holes with putty and paint or painting something that you painted over back to its original color, and complicated plumbing and electricity fixes, respectively. This will help you get your deposit back.

This is most effectively accomplished by having your landlord do a walk-through with you. A walk-through will allow your landlord to clearly state their issues and it avoids two things which are good if they can be averted: something you thought was a non-issue being brought up at the last minute after you consider your work done, and you spending a lot of time on something that actually does not matter or affect the ultimate cause of getting the security deposit back. Other examples of small repairs that won't cost you much if you do them yourself (averting a landlord's nit-picking in the process) can include fixing light bulbs in fixtures that have burned out, replacing the pans below the burners on the stoves, and touching up stains in the washroom using a bleach pen or paint.
Return All Your Keys
Landlords can charge you a replacement fee for any keys you forget to return. This is an oft-overlooked step of the process that tenants can easily forget in the hullabaloo of the whole thing. Contact your landlord as soon as possible (meaning immediately) to let you know how they want the keys returned (by mail or in-person). If a key really is missing, notify them immediately.
Contact Your Landlord
Don't wait for your landlord to make the move. Contact them based on your lease terms, ask for an itemized bill if they charge you for any damages or deductions, and leave your new address with them to make sure there's no plausible deniability for your security deposit back, not reaching you as it should.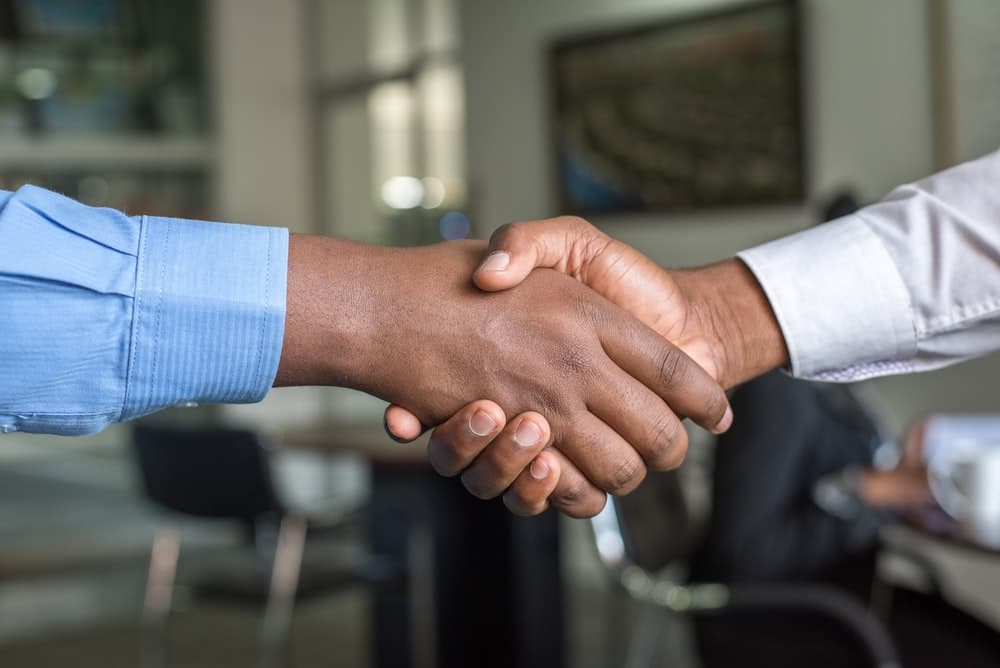 A Checklist to Follow
When in need to decide to book with a cleaning company or DIY, this article can help you decide. Here are some of the things you ought to pay attention to for every area of your home. If you hire a company like My Cleaning Angel to do your move out cleaning, this is what you should ask them to pay attention:

The Kitchen
Check for clogged drains and clear them;

Clean and disinfect countertops; clean the sink and faucet as well;

Wash the fronts of all the cabinets, and then clean them on the inside and change their liners;

Remove the shelves in the fridge and clean it out completely – wash the shelves separately before putting them back in. Clean behind the fridge as well;

Do the same with the oven; scrub it inside and out and wash its pans and burners separately. Pro tip: steel wool does wonders when it comes to cleaning ovens;

Clean the microwave inside and out –be sure to clean the filter underneath it as well;

Clean the dishwasher similarly. When you remove the appliances you own and will be taking with you, sweep behind them ;

Repair any remaining appliances that you may have damaged;

Clean the garbage disposal. You can run ice cubes through it, along with salt and cold water, to remove any remnants of food from it;

Clean the exhaust fan. You can do this without needing to open it up in most cases.
The Bedrooms and Living Rooms
Sweep the floors for each room first, and then mop them;

Dust any furniture that is meant to stay behind in the apartment after you move out;

If there is too much dust everywhere, you can vacuum as an extra step before mopping.
The Bathroom
Scrub the bathroom tiles, the shower, and the bathtub – make sure to get out any soap residue or scum;

Bleach the grout between the bathroom tiles;

If there are shelves, drawers, or a vanity; clean them out, remove any old liners and make sure you get out any hair that may be lurking in there;

Clean the mirror. Window cleaners or other glass cleaners are a better alternative than soap and water;

Clean the exhaust fan the way you did in the kitchen;

Look for mold or mildew – it tends to form in corners like behind the tub or underneath the sink. If you find some, clean it out fully;

Scrub the countertop, the sink, the shower head, and all taps;

Scrub the toilet seat and the bowl. Replace the seat if it is beyond saving at that point;

Make sure the toilet itself works properly. Get it repaired if it does not;

Disinfect or sanitize the tub, shower, toilet, and sink after cleaning them;

Mop the floor once all of this is done.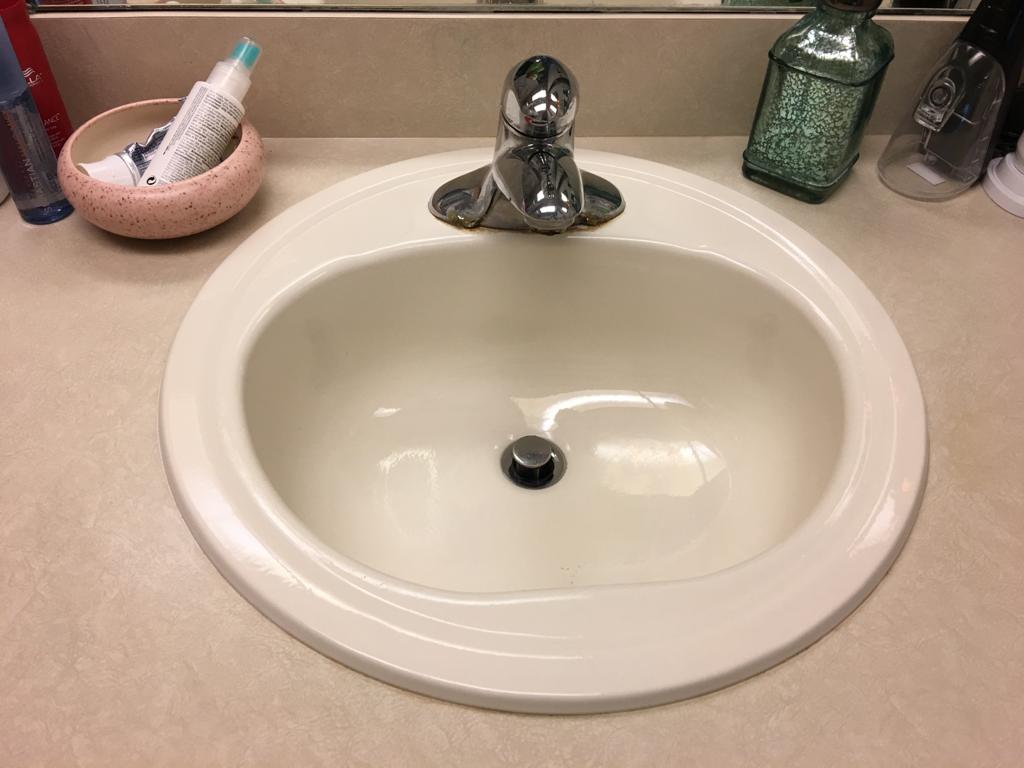 The Garage and Lawn
Most apartments have neither a garage nor a lawn, but if yours has either (or both) you need to tidy them up as well.
The garage will likely only need to be emptied completely and then swept once;

For the lawn, start by cutting the grass and pull out any weeds you can spot;

If you have lawn decor still hanging, be sure to remove it. Do a double-check before you leave;

If there is a porch or any stairs leading to the lawn, scrub those as well – it makes a huge difference.
All-Over Cleaning
These are some forms of cleaning that need to be done in every single room.
Dust the ceiling fixtures and wall ledges;

Clean the windows – the glass cleaner you used earlier should come in handy here too;

Clear all the doorknobs and the doors as well;

Clean the light switches and outlets – but be careful!

Take out any nails or screws you put in the walls during your stay in this home; Use putty to fill the spaces they leave – make sure the final finish is smooth. If there are larger holes in the walls, you will need to patch and repaint them;

Clean the walls and scrub the baseboards;

Get rid of any cobwebs you see;

Fix any burn marks, holes, or tears in the carpets;

Clean the blades of ceiling fans;

Fix any locks that do not work anymore;

Repair any broken tiles you find – or simply get them replaced;

Make sure that the smoke alarms are working – replace the batteries or get them fixed if they are not;

Take out any trash that may be leftover still;

Vacuum the carpet and get rid of any stains it may have;

Mop just outside the door before you lock up and leave!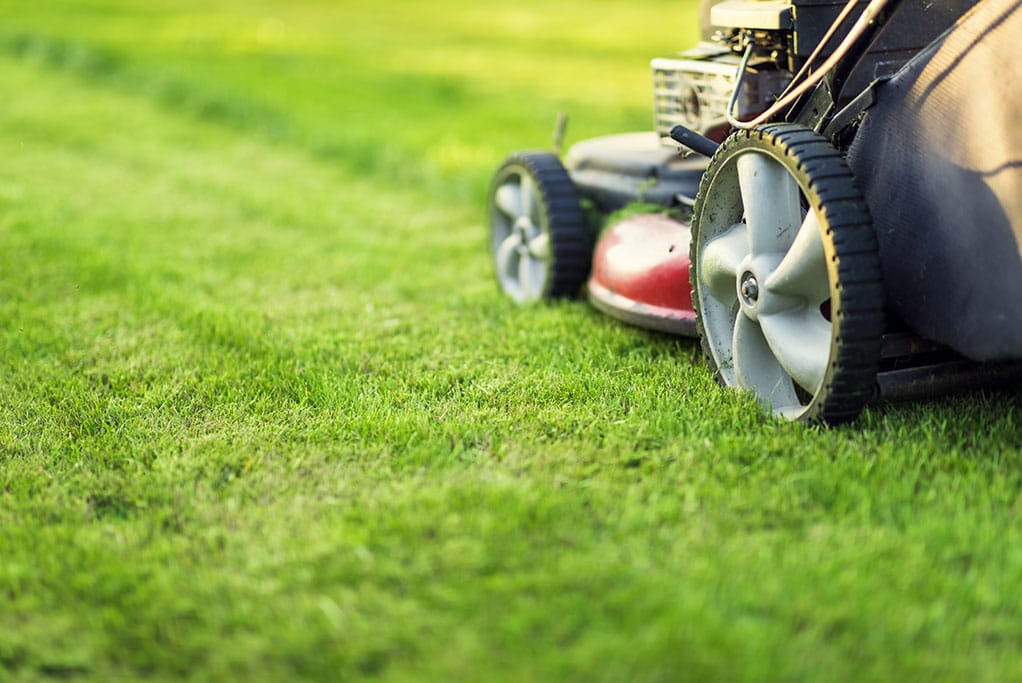 The Bottom Line
All of this probably sounds like a lot of work for a place you are about to leave forever – and sure, the last thing a person wants to do when moving to a new apartment, is clean their old one. But trust us when we say that it will be worth it if you get your deposit back. And chances are that with a home that looks brand new, you will get it back.
Before locking up, be sure to inspect everything one last time. Once you are satisfied, take pictures of every room, including the floors and ceilings. So that you can keep a record of what a good job you did; both for your benefit and your landlord's. If you need more information before booking your cleaning service online, look up here.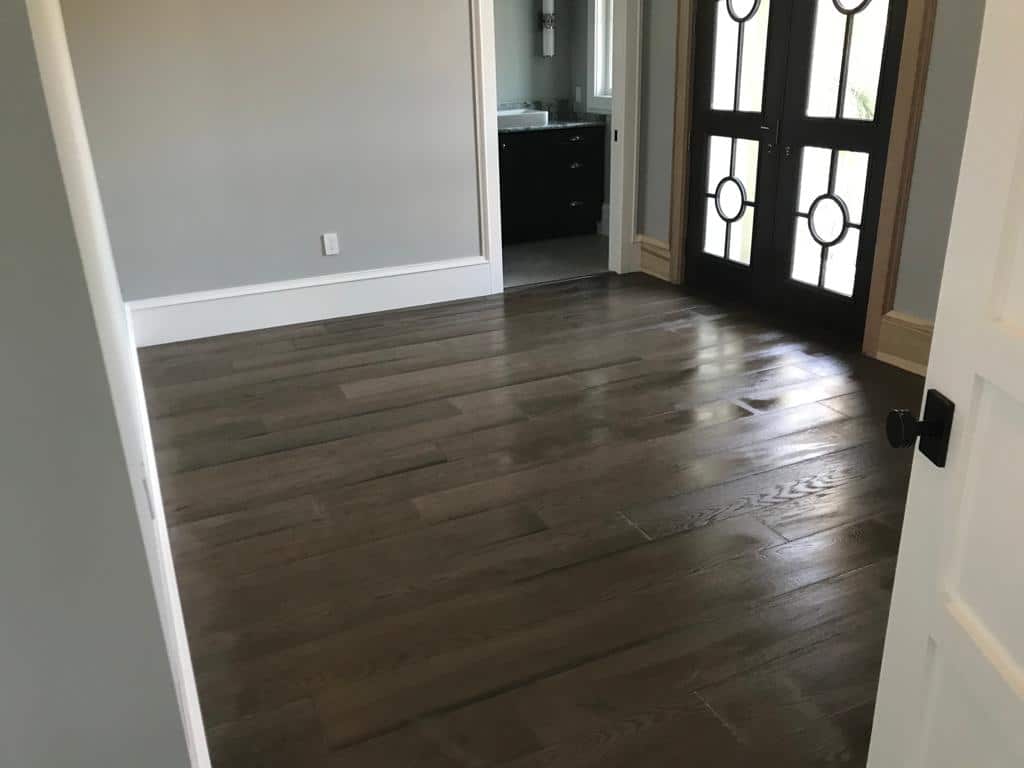 Move Out Cleaning At Your Service
Move Out Cleaning services is for you that doesn't want to worry with nothing but the moving situation. To ensure you get your deposit back, hire professional cleaners, like My Cleaning Angel. We only work with the top rated cleaners in the Tampa Bay Area (including Pinellas County), Miami-Dade County, Broward County and Orlando.