Moving to a new place can be pretty exciting. It can also prove to be stressful when we are not fully prepared for it. You have to think about so much related to the big move and most often than not, things do not end up going exactly as you planned them. Usually, people put off move out cleaning till the last minute. We tend to forget that it is one of the most important things to consider beforehand when moving out. Whether you decide to DIY your way through it or hire a cleaning service, you need to think fast to save yourself from the hassle of post-move cleaning. When cleaning an apartment or house, everything must be considered. From polishing and dusting to disinfecting and vacuuming. In order to ensure that you leave behind a place that is comfortable and clean for future tenants.
Why Move Out Cleaning Is So Important?
For many people out there, cleaning a home for a move-out inspection can be a frustrating and an unnecessarily lengthy process. But at the same time, it is also important to remember that you leave your old place in the same condition as when you first got it. Nobody wants to clean someone else's mess. Granted, it does take some money and time. Having a checklist can make things easier if you are doing things on your own. Even if you are thinking of hiring a cleaning service, your checklist can give them an idea on where to start. Since you know your house or apartment best.
Trying to avoid a move-out cleaning not only puts your reputation at risk. But your security deposit as well, making it not worth it in the long run. If you are worried about not being able to clean your place by yourself, you can hire a cleaning service. Use their receipt as evidence that you can give to your landlord. Whether you decide to hire out or do the job yourself, leaving your former home clean and spotless is crucial. Your landlord will likely rent out your place immediately.
If you do decide to leave your unit without cleaning it, your landlord might cut that from your security deposit. Some people think that it does not matter if they are already signed on as a new tenant somewhere else. But a good reference can make a difference between securing car loans and getting another apartment. Learn all the important steps of move out cleaning diy.
Get Your Deposit Back
Some of the consequences that you could face if you incompletely clean your apartment could be not getting your full security deposit back. If your overall cleaning costs turn out to be more than your security deposit, then your landlord might end up giving you an itemized bill on what you owe them. Failing to pay this bill can cause your credit scores to fall. Making it more difficult for you to rent another unit in future. And can even potentially decrease your chances of finding a job.
Looking for more tips on how to ensure you get your deposit back? You can find more information on this article.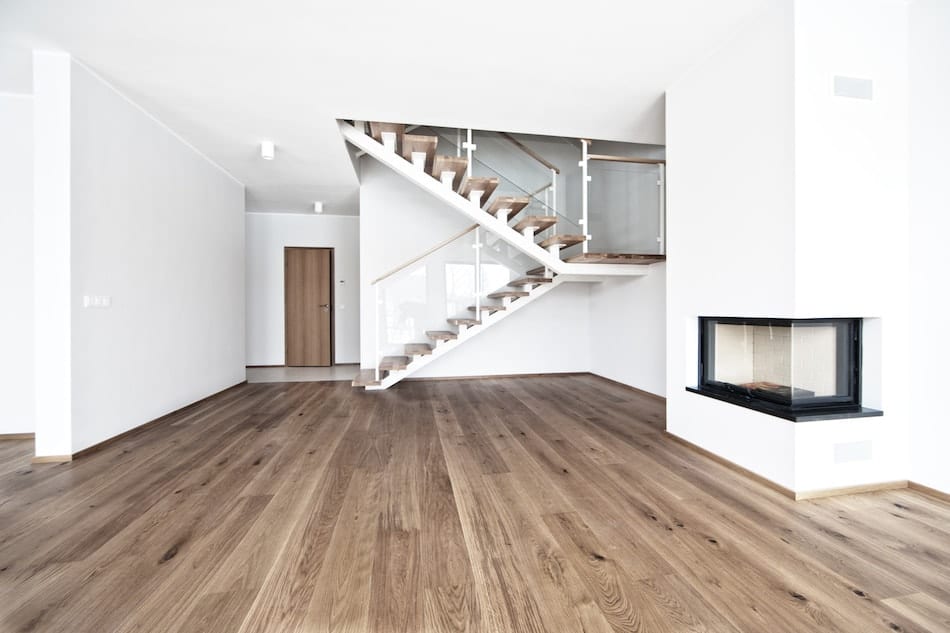 Parameters To Consider
When trying to think of a plan to clean your apartment, there are certain things you need to ask yourself. Know how much time and effort you are willing to invest in the project. Some of the questions to ask yourself could be:
Do I enjoy cleaning?
Do I have all the cleaning supplies I need?
Am I capable of deep cleaning for an inspection?
If you found yourself answering no to these questions, then maybe DIYing a move-out cleaning job is not your forte. In that case, you can choose to hire a move-out cleaning service.
An important tip to remember about carpets
Most often than not, when you sign your lease, the carpet requirements are outlined separately than the rest of the cleaning requirements. A lot of rentals require a professional cleaning service after vacating. And even require receipt proof of it to return your security deposit. Other managers or agencies may go for a professional cleaning service at the tenant's discretion. Meaning that even a simple spot vacuum will likely clear you. If you require a professional cleaner for your carpet, it is always a good idea to book early. Take advantage of the 'move out' promos as well as ask around for recommendations. Keep an eye on the content of move out cleaning diy, we'll show you some examples.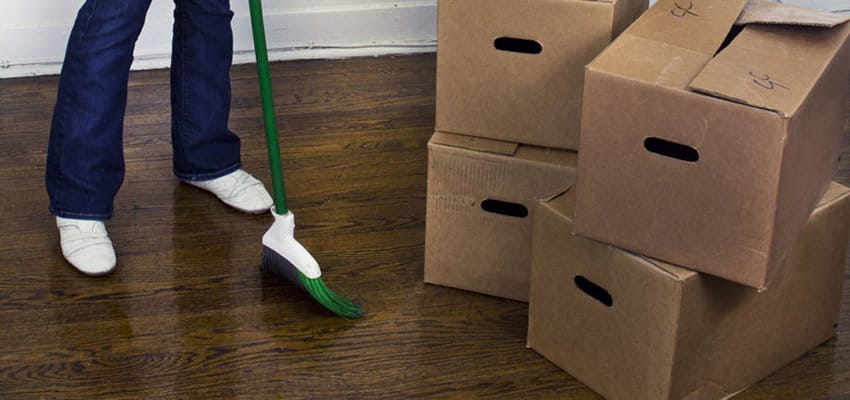 How to Know If You Want To Hire a Cleaning Service?
When it comes to making a choice of booking end-of-lease moving out cleaners or taking on the job yourself, it can get pretty tricky. You might get anxious about losing your security deposit because of an inefficient cleaning job. Or spending a lot of your money on hiring professional cleaners to do the job for you. Keeping that in mind, there are some things you should consider when looking to hire help. The content of move out cleaning diy was made for you to save and optimize your time.
What is My Schedule Like?
Move out cleaning usually commences once the place is entirely empty. It can sometimes take up to a whole day mainly depending on how dirty and how big the place is. Knowing this, you need a timeline to see if you have the time needed to carry out this tedious process. If you feel like you can take out the time to clean the place. Then, instead of hiring a crew, you can do the clean-up yourself.
Are you moving to a different state and you do not have a lot of time to stay at your old unit to clean it up? Hiring a cleaning service will be your best bet. The old saying 'do you have the time or money?' is very apt here because if you have the minutes available to put into doing things your way with the minimum amount of cost possible. Then go for it. But if there is too much to do and you are already starting to get frustrated, it is always a good idea to give yourself some peace of mind and let someone else do the job.
Do I Like Cleaning?
Have you considered if you like the dirty and hard work that comes with deep cleaning? It also depends a lot on your cleanliness expectations. If your unit just needs a quick sweep and mop, a quick vacuuming and dusting is easy enough for most people to have no problem with. However, if you feel like your unit inspection is going to go beyond that, and needs looking into specifics like the oven, the light fixtures, inside refrigerators or any other obscure place, you should be ready for the task. Usually, professional cleaning services have the expertise and the tools needed for tackling cleaning problems. Especially when it comes to inspection crews. Alternatively, if you feel like you can take this up yourself, you might be able to save yourself quiet a heavy amount of change.
Do You Have All the Cleaning Supplies You Need?
Cleaning supplies are things that just always go missing and are difficult to hold onto. If you plan on moving across the country or out of state, those cleaning supplies might already be well on their way to your new place in the moving trucks. This is why hiring professional cleaners will not only give you the freedom to access cleaning supplies and use or give them up when it is time for you to move. If you still plan on doing the cleaning task yourself, be sure to keep some supplies handy like a vacuum cleaner, mops, steam cleaners and brooms. You can ask your neighbors or friends to loan you some as well.
What Are Your Expectations?
Lastly, you have to fully comprehend what the landlord's idea of cleanliness is. Some unit managers want you to hire professional help regardless of how dirty or clean your unit is. Some also conduct a thorough inspection and expect the place to be clean for the new tenants. If your landlord is finicky, it is best to hire a cleaning service to ensure your inspection goes well. Before you decide to commit your own time or hire a cleaning service, be sure to ask your landlord exactly how they want the place to be cleaned. You can also consult your lease for details and ask around about what others tenants did before you.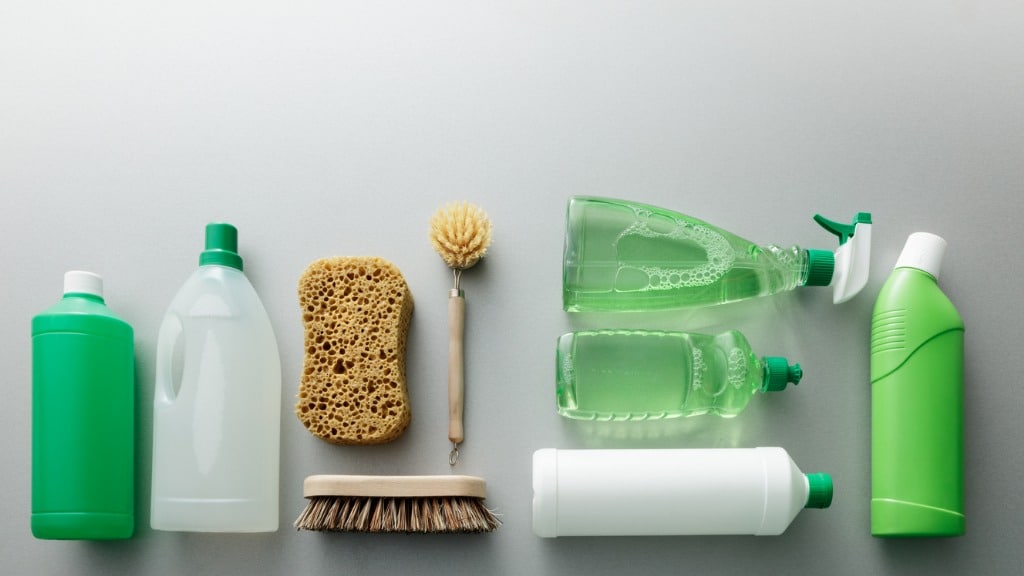 Things to Look Out For When Hiring a Professional Cleaning Crew
If you end up deciding that you should hire some extra help, it is important that you pick a reliable and reputable cleaning crew. You can choose to ask someone you know for recommendations or references. And also conducting a thorough search online for reviews. Referrals work out great too because you will not only know which service is reliable, but you also end up getting discounts. Even if the move-out cleaning service diy tips make sense to you, we recommend contacting a specialized cleaning company to carry out the service.
You then decide according to your budget to what depth you want the cleaning to be done. It is also easier to call in a cleaning service after you have already packed all of your belongings. Before you start to do the job by yourself or hire a cleaning crew, you need to know exactly what needs to be cleaned. Either make a checklist or ask your landlord for one so that you have at least a basic outline to follow. We are happy to share this move-out cleaning service diy content, count on us for more tips and advice.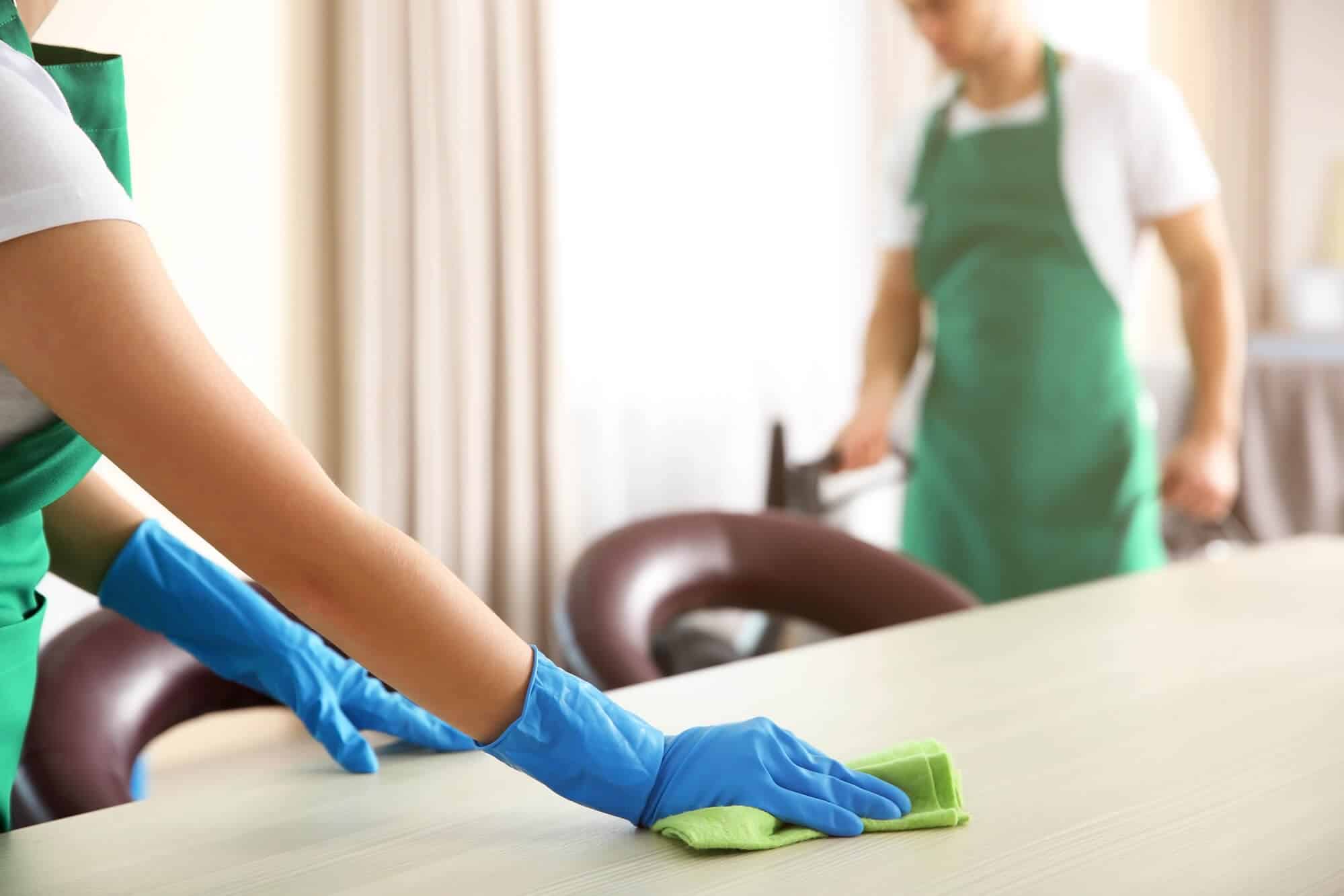 Advantages a Cleaning Service Can Offer You
Here are some of the reasons you should consider hiring a cleaning service over doing the cleaning yourself. To help you book your cleaning services online.

Secure Your Security Deposit
Unless you are dealing with property damage, hiring a good cleaning service usually ensures that you get your full security deposit back. Landlords can be very meticulous and might be strict in returning your deposit. From every inch of the carpet to the kitchen, every corner of your space should be clean in order to secure your money back. Or you can give your cleaning checklist to the cleaners so that they can take care of the pesky areas of your housing unit first. We help you with a checklist to help you get your deposit back. A good company will likely go over the checklist with you after they are finished. This will ensure that you are ready for the 'white glove inspection'.
Create a Positive Impression
If you are someone trying to sell your home and do not have to be answerable to any landlords, the easiest route is to hire a move-out cleaning service that will ensure your properly is move-in ready.
You want any prospective buyer walking through the door to have a good first impression of your residential property. A house cleaned by a professional cleaning staff is likely to leave a positive impression. You can decide to do this yourself as well, but if you feel like you do not have an eye for detailed cleaning, it is best to leave it to the professionals. Professional cleaning companies have a well-trained staff with loads of experience, making your move-out cleaning experience as easy as possible.
Reduce Your Stress Levels
If you are someone who has moved out before, you can relate to how stressful it can get. Hauling your furniture and belongings, along with juggling normal duties as well as packing up your entire house can take up a lot of energy and time. One of the fool-proof benefits of hiring a cleaning crew is that it frees up a lot of your valuable time while letting you to focus on other things that require your immediate attention when moving. A professional cleaner will clean all the nooks and crannies efficiently and thoroughly, and as a result you will be able to relax knowing your old place is spotless once you have moved out.
Get Customized Cleaning!
Do you want the insides of your refrigerator or cupboard cleaned? Or perhaps you just want your lounge and kitchen cleaned? As the best professional cleaning service providers, we give you the freedom to customize your own cleaning choices. With us, you are sure to find a lot of cleaning options and plans that you can choose to not only save up on some money, but also get specialized cleaning done. These unique and affordable cleaning options give you great flexibility along with contributing to making your move-out cleaning diy experience a good one to remember!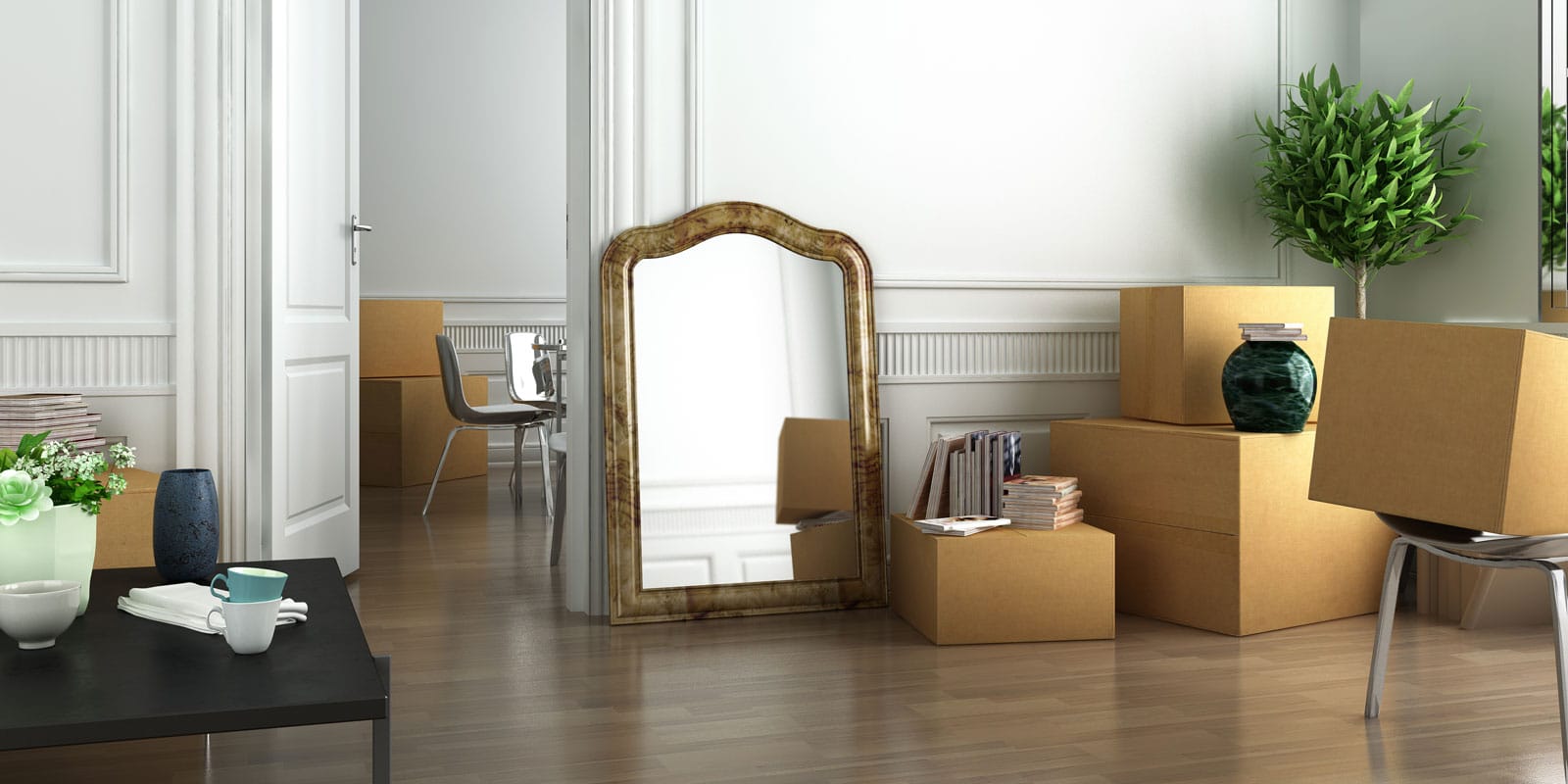 Move Out Cleaning At Your Service
Move out can be hard and stressful, worrying about cleaning the home you're leaving is one thing that you don't have do worry. Neither the home you're coming in. Call us or book now online your move out and move in cleaning, we get the job done with no headache!