Like it or not, cleaning your floors is something you simply can't avoid. Even if you keep your floors in impeccable condition, dirt and grime will eventually settle in. What's tricky is that clean floors don't go by a "one size fits all" method – you need to tailor your cleaning regimen according to the floor type. But it doesn't always have to be such a painstaking task. Cleaning procedures may vary according to the materials, equipment, and frequency, but no matter how varied each method is, what you're getting at the end of the day is a neat and tidy floor that'll make each room in your house stand out and look beautiful.
All you need is the proper guidance and information on maintaining your floors, and that'll make your job ten folds easier. If you're applying the wrong technique, then that'll not only leave your floors looking dirty but may also end up damaging them in the long run. That's why it's better leave the job for house cleaning companies. They can clean faster and better.

In this article, we'll list down some tried and tested methods depending on the kind of flooring you have so that you can have clean floors in no time.
Hardwood
There are two kinds of hardwood floors: sealed and unsealed. If it's unsealed, water can penetrate between the crevices, causing the wood to swell. However, if it's sealed, then cleaning with water is perfectly fine. To figure out whether your floor is sealed or unsealed, rub your finger across the floor. If you see a streak, then the floor is unsealed and vice versa.
Always start with a dry sweep using a vacuum or mop to get rid of dust, hair, and debris. Sealed floors have a protective coating that prevents stains or water damage. In that case, use mild soap and warm water to clean the floor with a microfiber mop gently. Make sure the mop is sufficiently damp but not soaking if you don't want to spend the next couple of minutes waiting for the floor to dry. If your floor is unsealed, then try using a commercial cleaner instead. You can still use soap and warm water, but make sure that water doesn't pool. It is recommended you clean high-use areas such as the kitchen once a week and the less frequented areas once a month.
For understand and see what is price of a weekly maid service, read out blog post about it.
Laminate
People often confuse laminate and hardwood floors due to their similar appearance, but you can't apply the same cleaning strategy to laminate that you do on hardwood. Laminate is relatively easy to maintain as there are very few things that may harm it. A dry mop or vacuum is sufficient but remember to avoid water seeping underneath the planks. You may also spot-clean with a damp mop if need be. If the plank looks worn out, it's better to replace it altogether rather than polishing it.
Bamboo
Bamboo is a beautiful and sturdy material for flooring. It's as long-lasting as hardwood and even more resistant to water damage. While bamboo is easy to clean, it needs regular maintenance to keep that original shine. It's softer, so there's a higher probability of scratches compared to hardwood. Clean heavy traffic areas such as the kitchens or hallways daily. Make sure you clean spills immediately and run a damp mop at least once a week.
Mild soap and warm water make an effective cleaning solution for bamboo floors. Swipe this solution using a microfiber mop across the floor and wipe up any excess water with a dry towel. A good tip is to use a tennis ball to buff out marks and scratches. Broom bristles may scratch bamboo floors so that a tennis ball can do the trick.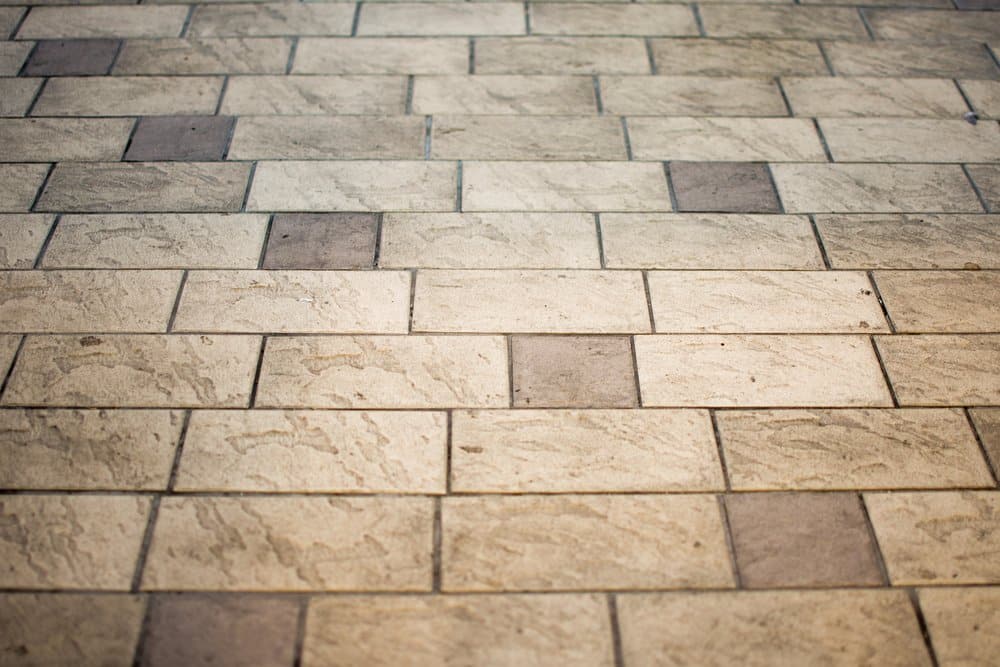 Cork
Cork is a popular choice for home flooring but is a tricky material to clean. It absorbs water almost instantaneously due to its high porosity. That's why most cork floors are sealed, but they're never completely water-resistant. Hence, it would be best if you clean any spills immediately. Vacuum the floor daily to prevent dirt build-up. Make a cleaning solution of vinegar, dish soap, and warm water. Spray the solution on the floor one section at a time and wipe using a soft mop. Make sure the mop isn't soaking to prevent the floor from swelling up. For the more stubborn stains, make us of a fine grain steel wood pad.
Vinyl
Frequent mopping with plain water does the trick for vinyl floors. Vacuum or dry sweep to remove dirt and dust. Apple cider vinegar is the holy grail of vinyl floor cleaners. The acid removes dirt without leaving any residues. Mix apple cider vinegar with hot water and use a damp mop to sweep the floor. If you're looking for a disinfectant, then replace apple cider with white vinegar. Use jojoba oil and baking soda to add shine and remove stubborn stains, respectively. Avoid abrasive scrubbers, detergents, ammonia-based products, and the neater-bar configuration on your vacuum while cleaning vinyl floors.
Tile
Clean floors start with a dry sweep and vacuum to get rid of any surface dust and debris. Use mild soap and hot water to mop the surface. While many people focus on cleaning their tiles, they forget to take care of the grout. This is the porous material that seals the tiles. It's made of sand and cement, so it absorbs grease and dirt quite quickly. To clean grout, mix water and hydrogen peroxide and scrub using a toothbrush.
Make sure you're using a chamois mop instead of a sponge, as the latter pushes dirt into the grout. Avoid acid-based cleaners, especially vinegar; the acid loosens the tiles and causes long-term damage.
Shag Carpet
Let's not forget that carpets and rugs are still in fashion. Many pages will give you tips on keeping your tiles or hardwood clean but won't provide much information on carpets. Ensuring your carpets are in good condition is just as important. Once in a while is good to hire a carpet cleaning company.

Shag carpets are woolly rugs and add a cozy vibe to any room. But keeping them clean is an intricate task. Improper or careless cleaning damages their look. For the best results, use a steam cleaner. A straight-function floor nozzle can work for regular, everyday cleaning. Another tip is to take the carpet outside and beat it with a broom to remove all dirt and dust particles.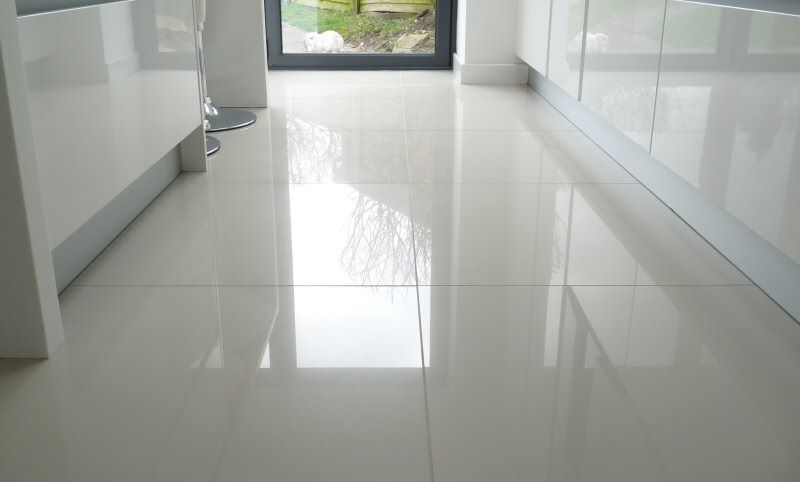 Looking for a Professional Cleaning Service?
While this article gives you all the tips you need to know to clean floors thoroughly, certain limitations may prevent you from doing so. You might not have the time or energy to do such an in-depth cleaning every week, or you prefer to spend that free time with your family rather than scrubbing the bathroom floors! If that's the case, you can always call My Cleaning Angel to provide you with the best home and floor cleaning solutions!
My Cleaning Angel has been in Florida since 2013, all thanks to their fantastic team and excellent reviews left by the customers. If you've decided that house cleaning services are the right option for you, then get in touch with My Cleaning Angel today! If you have any queries or would like to contact the team, a customer service assistant will be glad to answer your questions and get you on your way to a spotless home!