What is Annual House Cleaning?
Annual house cleaning is more comprehensive than a weekly or monthly cleaning. It is done once a year, hence the name 'Annual cleaning', in order to prevent the accumulation of dirt, grime, and clutter. It's important to schedule these tasks so you can have them taken care of without wasting your time.
What to do Which Month?
January is a great month for deep cleaning, cleaning out medicine cabinets and dusting hard-to-reach areas, while April is a great month to clean windows and screens. Other monthly cleaning tasks include May and June kitchen cabinets and pantry. Then, July and August are good months for organizing garages, closets, and painting. September is a good time to touch up paint.
Spring
Spring is a great time to deep clean your home. In addition to the obvious benefits of spring cleaning, deep cleaning also helps eliminate allergens such as pet dander and dust mites. If you have pets and children, you might want to do deeper cleanings more frequently. If you have multiple allergies, spring cleaning is a great idea year-round. Spring cleaning is especially important if your home gets a lot of traffic.
Reasons?
There are many reasons to deep clean your home, but one of the most important is that it's the season for outdoor activity. This means that more dirt is tracked inside your house. Moreover, spring marks the end of cold and flu season, which means more dust and bacteria are likely to accumulate. Spring cleaning is essential for preventing mold growth in the grout, clearing dust and other particles from hard-to-reach places, and improving your home's aesthetics.
How to Go About It?
To deep clean your home, you must first eliminate clutter. De-cluttering your home can be easier when you schedule a power session where you organize and sort items in the right place. As you complete each task, set a date for the next spring cleaning session and start tackling the dreaded chores.
Invest in Microfiber Cloth
To tackle dirty spots, you can use microfiber cloths, which are lint-free and can be used to clean any surface. Alternatively, you can use clean towels for rough surfaces. A microfiber mop is useful for cleaning walls because it has a wide flat surface. It's also easier to use on hard surfaces than a damp cloth, and you can clean any area faster. A workhorse vacuum with various attachments is also handy. You can use it to vacuum the back corners of cabinets and drawers.
Spring cleaning is a great way to refresh your home and bring your family together. You can involve the whole family in the cleaning process, taking on one room per week. This cleaning season will also help you tackle the most neglected areas of your home, such as bathrooms and the kitchen. It is a great way to get your home back in shape after a long winter.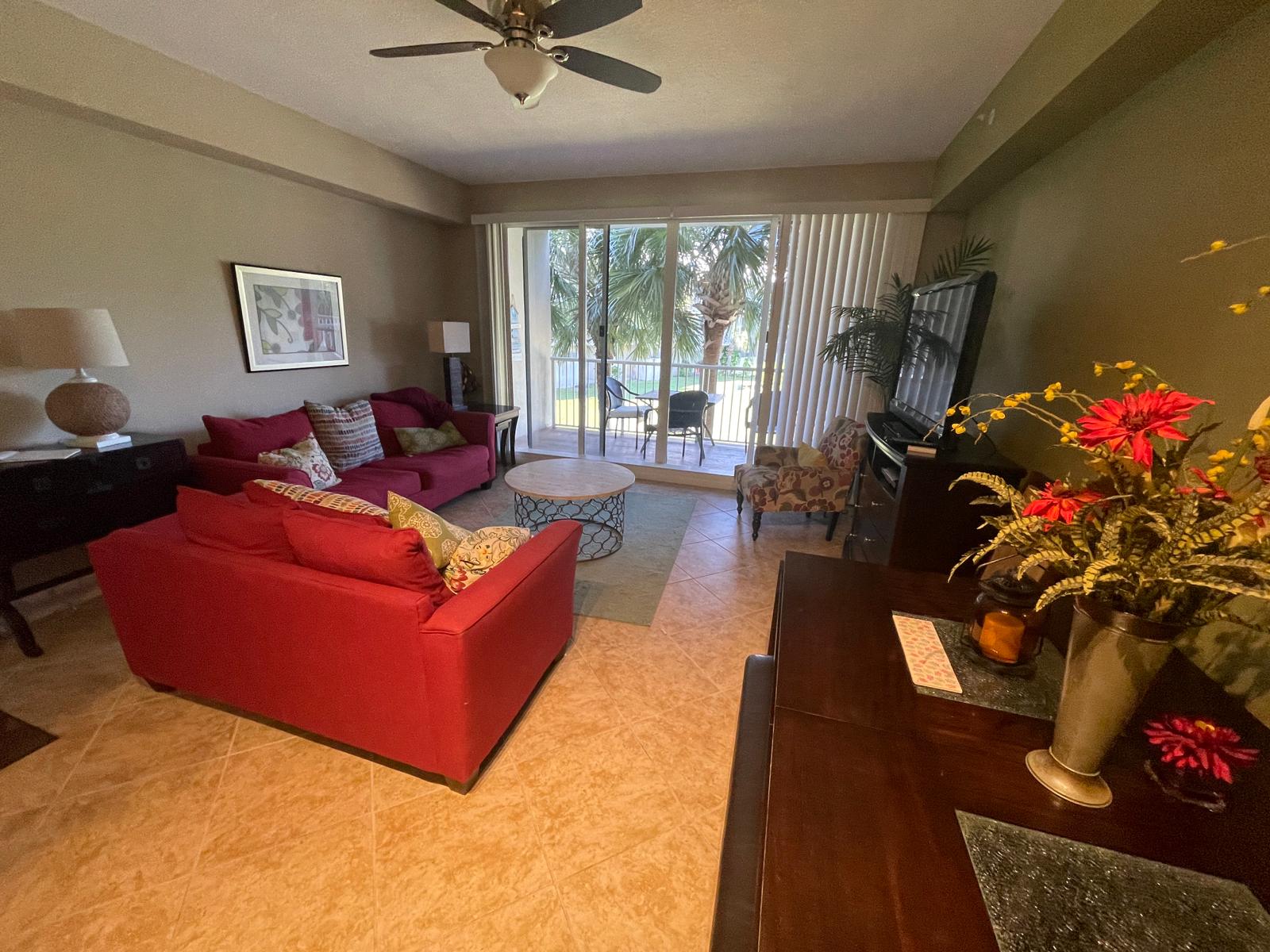 Winter
The holidays are one of the busiest times of year for entertaining, and you will want to make sure your home looks its best before you invite friends and family over. You will be amazed to see just how many things you have lying around the house that you simply do not need.
Reasons?
The winter months are the perfect time to tackle your to-do list. It's the perfect time to tackle any projects that have been lingering on your to-do list all year. And because you'll be indoors more often, this is the perfect time to clean the house! You'll feel good, feel energetic, and get some extra movement around the house, too.
How to go about it?
While there is no need for extreme cleaning this time of year, it's still worth scrubbing your home. Showers and toilets will still need to be scrubbed, and you'll need to get rid of mud stains by your front door. If you have children, schedule more deep cleaning sessions to keep your home healthy. Then, you can enjoy the benefits of a sparkling home for the rest of the year.
Also, don't forget to clean out your trash cans! They harbor germs and can cause health problems throughout your home.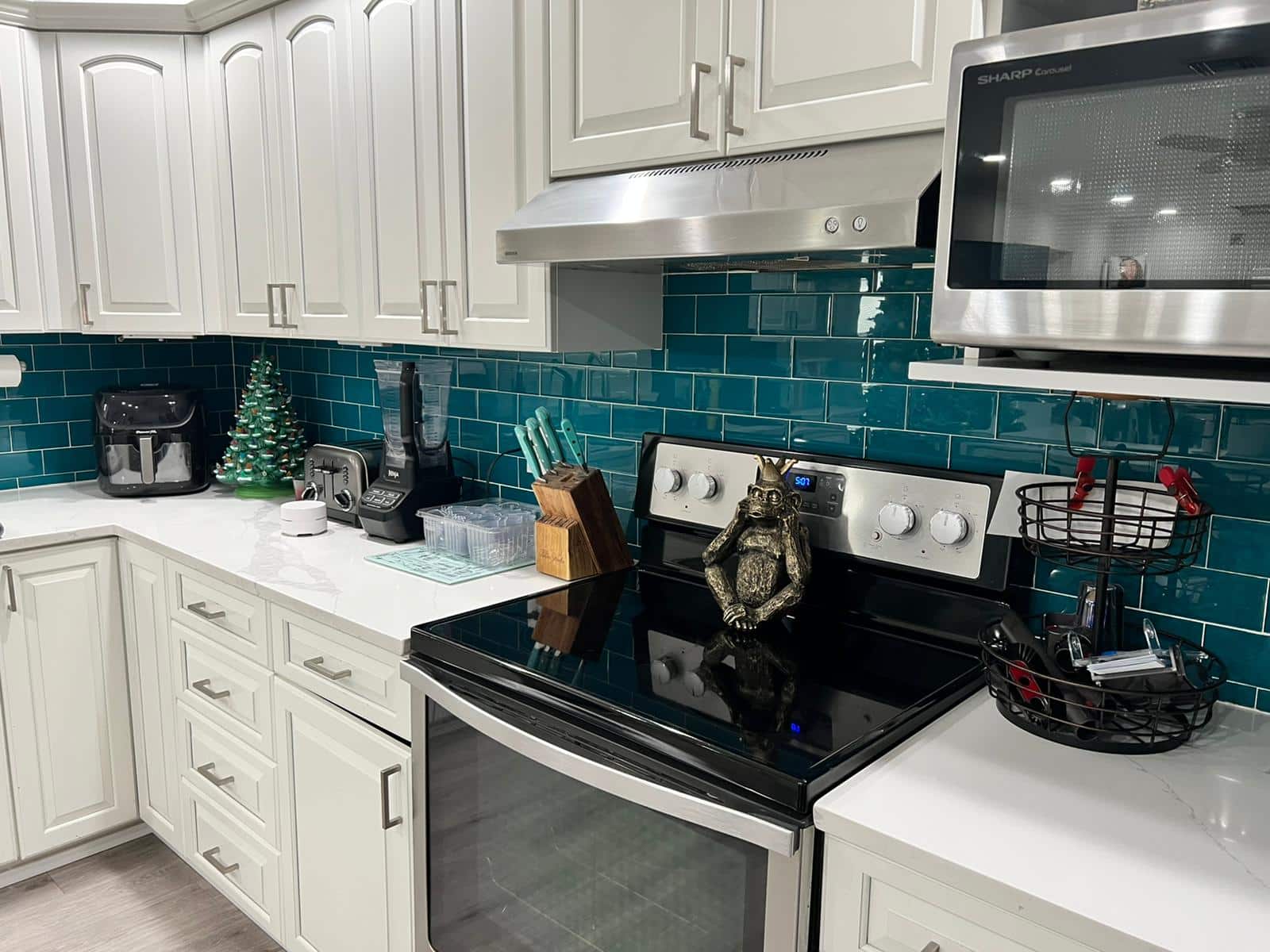 Fall
Reasons?
While spring cleaning isn't a must, fall is the ideal season to tackle this cleaning task. The cooler weather is a welcome break from the stifling humidity and heat of summer. With the temperatures dropping, open your windows for fresh air. If you have a hard time completing this task, try splitting the task into smaller sessions. Take your time and tackle the most essential areas of your home first in your fall cleaning.
How to go about it?
The bedroom is a place for rest and relaxation. It is an important room of the house that should be free of clutter. Having too much stuff in the bedroom can lead to sleepless nights. Decluttering bedrooms takes about four to eight hours. To do a thorough decluttering job, plan to devote four to eight hours per room. For more extensive decluttering, spend the entire day.
Make a Fall Cleaning Checklist
Whether you're looking to deep clean your bathroom or an entire home, fall cleaning is a great time to tackle these tasks. Often overlooked, fall cleaning tasks include raking leaves and bagging them, washing windows, spraying down the house, and storing outdoor furniture. There is a fall cleaning checklist for everyone's needs, and you can add items as you go. You'll be glad you took on this task this fall.
Grab The Chance To Start The Next Season With A Clean Slate!
The holiday season will also be here before you know it. While your summer getaways and activities may have put off the task of cleaning your home, the cooler temperatures will motivate you to get it done now. The fall cleaning season will keep summer debris and dirt from piling up, enabling you to start the indoor season with a clean slate. In addition, fall cleaning will allow you to clean areas of your home that you might not have cleaned before.
Before Easter
Cleaning for Easter is the same as regular cleaning, but the task is more intense. Make sure to focus on areas that you usually leave out for a day, such as the kitchen and refrigerator. Clean the backs and behinds of cupboards. Don't forget to clean out the refrigerator's freezer and oven. Clean appliances and carpets, as well. You can even enlist your kids to help out with smaller tasks.
The exterior of your home should be cleaned and organized before guests arrive for the Easter festivities. Children are often dirty after going on egg hunts, so it's important to keep the entrance area and the outside of the house clean and sanitized. You can also take the time to tidy up the garden and clean the furniture. You can also trim plants and grass to create a nice, neat look.
The Weekends
The best day of the year to deep clean your home is Sunday when most people are not at work or have other plans. If you are the only one in the household, don't worry. Weekends are a great opportunity to tackle this project and get it done in one day. If you are working with your family or friends, set a prize for the person who completes the task first. This way, everyone can get motivated to clean more than they normally do.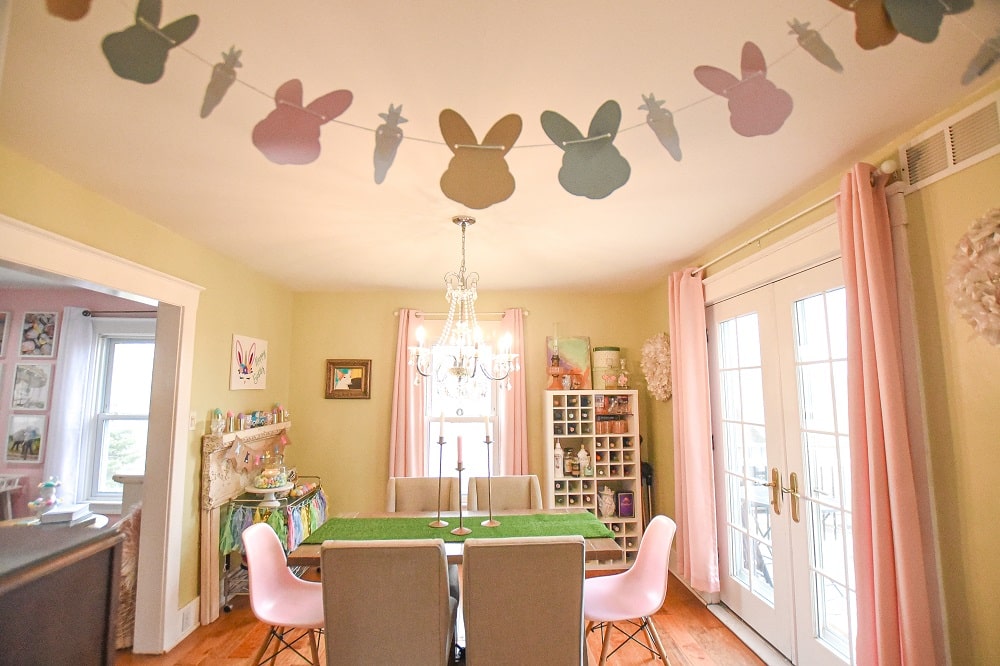 How to Start Annual Cleaning?
Make a Checklist
Before you begin, make a checklist of areas you want to deep clean. First, prioritize the areas you don't use regularly. Don't neglect your refrigerator, closets, and cabinets. You should also focus on degreasing filters over your stove, air movers, and humidifiers. And don't forget to change the HVAC filters frequently. The more thorough your checklist is, the less stressful and overwhelming it will be. With a checklist and a plan, you'll be surprised at how much you can get done in one day!
Choose a Suitable Time
Next, choose a day that is free from family obligations. You can do this on a weekend, which is not so stressful if you don't have young children around. Sunday is the best time of year for deep cleaning your home because it's not crowded with kids. Also, if you have older children, you can ask them to help you out by helping you with the cleaning tasks.
While deep cleaning a home is important, it's important to schedule it well so you don't have to take the entire week. If you can, do the job on a Sunday and get it done in time for the week.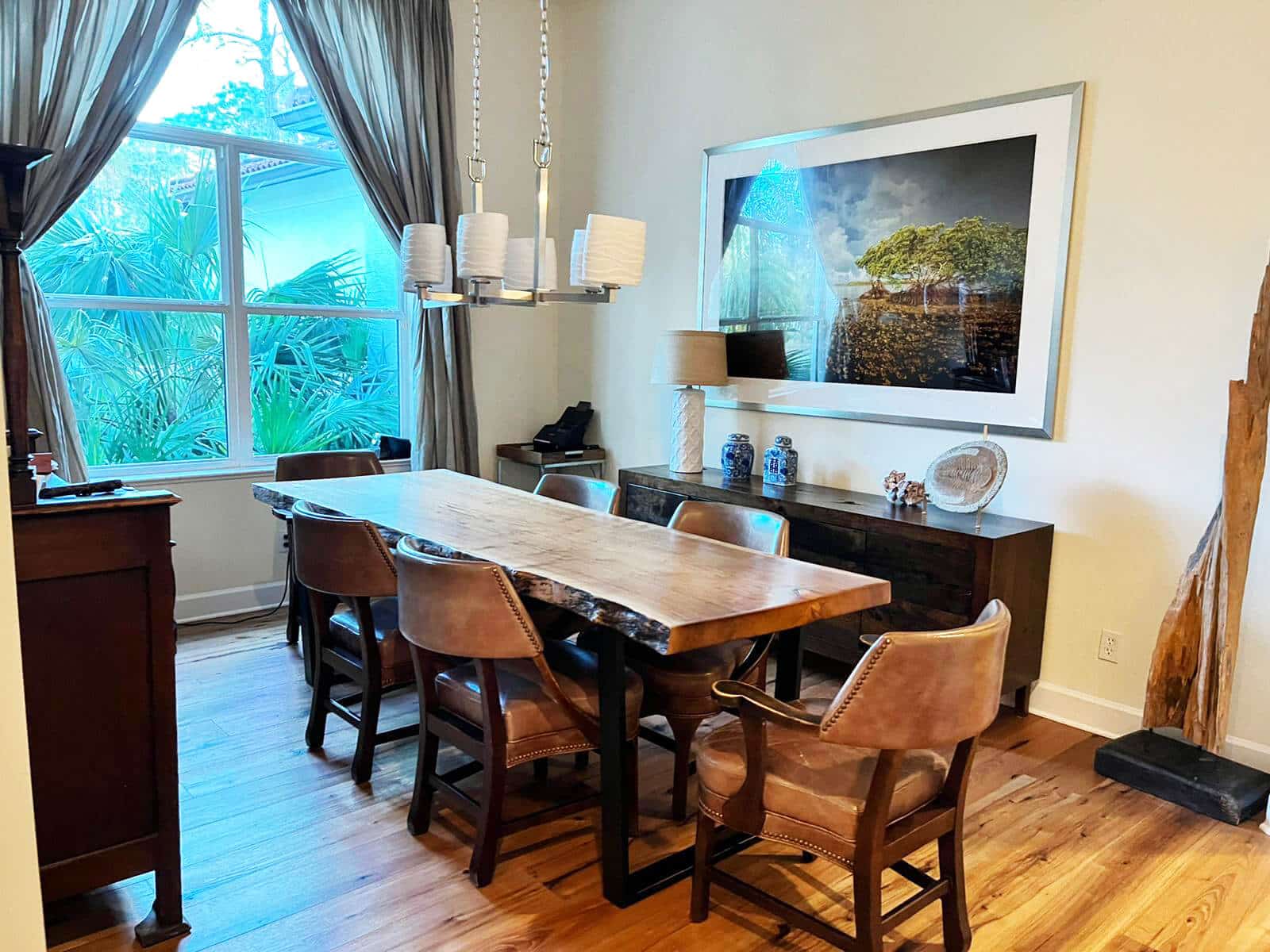 To Conclude
When you're doing the annual or deep cleaning, remember to separate the tasks among your family. You'll be more efficient splitting the chores and taking advantage of good weather. Weekly cleaning is a great idea, but you can also make it a two-day job. Make sure to get all the items and supplies you need, especially cleaning supplies, so you can start your work right away.
If you don't have the time, it's also possible to hire a cleaning service like MyCleaningAngel to do the cleaning for you and save time for the rest of the week.