Fall cleaning is as important as spring cleaning for many reasons. A fall cleaning is particularly important for preventing illness. Because the holiday season brings many people inside their homes, it's vital to keep your living space as clean as possible to reduce the risk of catching a cold or flu.
Fall cleaning is also essential for homes with multiple people, as well as those that experience frequent travel. It's much more pleasant to come home to a clean environment than to one with a pile of clutter.
If you're looking to improve the look and feel of your home, there are several ways to get your house ready for the changing seasons. A fall cleaning is almost as like a deep cleaning. By following these fall cleaning tips, you can give your home a new lease on life. You can use these tips to clean the fireplace, fire pit, and outdoor areas.
Here are some of the most common cleaning tasks you'll have to perform to keep your home looking and feeling its best.
Fall Cleaning Rituals
As the colder months approach, a lot of people prefer to thoroughly clean their homes beforehand, to get their homes ready for winter. Winter months are great for staying indoors but they also require a thorough cleaning of your home. While there are many things you can do to make sure your home is clean and welcoming, there are also some rituals you can implement to keep your home in tip-top shape.
While spring cleaning may receive all the attention, the benefits of fall cleaning are just as substantial. Fall cleaning leaves you with plenty of time to prepare for the winter months, and the cooler weather means you won't be opening the windows or turning on the air conditioning as frequently as you do in the spring. Taking the time to de-clutter your home now will help you relax and enjoy the cooler temperatures that come with the season.
Another important part of fall cleaning is ensuring that your home is safe. Test smoke and carbon monoxide detectors. Invest in a security system, which can detect intruders and fires. Without these devices, your home is 300% more likely to be burglarized. Also, install storm windows and check window screens for broken glass. Replace filters in your furnace and clean gutters, if necessary. And finally, check the insulation.
Fall Cleaning Checklist
Use a fall cleaning checklist to stay on top of your house cleaning. This checklist can be broken down into different sections of the property and can be personalized to your schedule. You can organize the cleaning by room or assign each task to different people in your family.
Fall cleaning also involves deep cleaning, especially undertaken in bathrooms and kitchen areas. Make sure to keep the refrigerator and freezer clean – these places can hold tons of dirt and dust. Don't forget to dust baseboards and kitchen cabinets, empty the trash, and clean out the clutter from under the sink. Deep cleaning the dishwasher is a good idea as well. Try doing a pantry challenge to use up the food you already have before the holidays.
Start the fall cleaning process early, especially if there is a forecast for snow in the coming months. The earlier you start the fall cleaning, the less you will feel overwhelmed and more likely to finish the task. You can also add tasks to your checklist as you go along.
Fall cleaning can also include outdoor chores like putting away summer entertainment furniture and cleaning the poolside. You can also keep up on pest control and general cleaning tasks. So, get your checklist together and get started!
Fall Cleaning Rituals for Outdoor Fire Pits
If you want to enjoy fall campfires, consider buying a metallic fire pit. The metallic fire pit is a beautiful, inexpensive addition to your landscape. To clean the interior and exterior of the pit, mix water and muriatic acid. Depending on the finish, you may need to add more acid to the solution. Regardless of its material, it should be cleaned thoroughly once a season.
To maintain the beauty and longevity of your fire pit, regularly clean the glass and metal surfaces. You can use an eco-friendly dish soap to clean the glass. You can then rinse it with a garden hose. Afterward, dry it thoroughly before storing it. This is especially important if you like to toast marshmallows over the fire. The cleaning process will prevent the embers from catching fire and spreading, thus preventing the risk of a major blaze.
Clean your outdoor fire pit after each use. After every time, you should make sure the interior is completely dry, otherwise, it will rust. You can also use a dry cloth to wipe it off after use. Whether you have a metal or cast iron fire pit, it is important to clean it regularly. Cast iron is easy to rust, so you need to take extra care to clean it.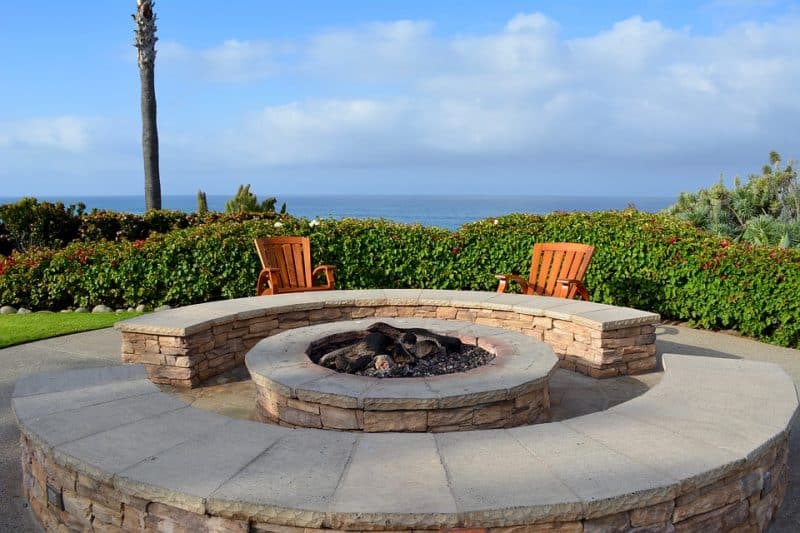 Fall Cleaning Rituals for Indoor Fireplaces
Keeping up with your home's cleanliness requires a deep clean of your indoor fireplace. First, you should clear out any fallen leaves and other debris. A dirty chimney is a potential home for animals and can also be a fire hazard. Also, fireplaces emit polluted air, which is unhealthy for humans and animals alike. Aside from the ash, fireplaces also produce dirty air.
You should also check the CO and smoke detectors in your home. These appliances are designed to last for 10 years and longer. Another great indoor project is emptying planters, especially those made of clay or ceramic. This will ensure that the plants survive until the next season. You can even fix up some of your furniture to make it look better. This is an easy and fun way to improve the appearance of your home and impress guests.
There are a few more reasons to clean your indoor fireplace. For one, the warm humid air from summer can interact with the creosote to produce an odor-causing acid. Aside from wearing eye protection, you should also put on a dust mask. Gas fireplaces require less work than wood-burning fireplaces, but you should still clean and check maintanante of them once a year. If you choose to clean a gas fireplace, remember to turn off the gas and pilot light and wait until the area is completely cold before you continue.
Fall Cleaning Rituals for Windows
One of the best ways to enjoy the vibrant colors of fall is by keeping your windows and blinds clean. A clean window can help prevent ice dams in your home, and the spring thaw can make them look like a ghost town. If you have a view of the river or the sky from your backyard, you want to make sure you can enjoy it without worrying about dirty windows or telescopes.
You can wash your blinds and drapes, and wipe the windows using a solution of equal parts white vinegar and water. Essential oils help purify and cover up any negative energy. You can also focus on intention when cleaning windows. Make sure to shake the mixture well, and pay special attention to the direction of wiping. You can add more essential oils if necessary.
It is important to hire a window cleaning company like MyCleaningAngel that does a thorough job. When selecting a window cleaning service, make sure to ask questions regarding the process.
Fall Cleaning Rituals for Gutters
The autumn months bring pleasant weather and vibrant landscapes, but they also bring with them a new to-do list for the exterior of your home. Changing the tools you use to maintain your lawn to ladders, you must take care of your home's gutters to keep them clear, clogged, and damage-free. Follow these routines to maintain your home's gutters, and your gutters will be in tip-top shape come wintertime!
You should clean your gutters at least twice a year – preferably, in the spring and fall seasons. You can even clean them more often, especially if you live in an area with extreme weather conditions. By regularly cleaning your gutters, you prevent costly water damage that can ruin your home's siding, foundation, and landscaping. Make sure to use a sturdy ladder to clean your gutters, and be physically fit and strong enough to perform the task safely and efficiently. Otherwise, these are jobs best left to the cleaning professionals.
After cleaning your gutters, it is time to clean downspouts. While cleaning the downspouts, don't forget to remove any debris that may have accumulated inside them. This debris can easily become dislodged from the downspouts and clog them up. When cleaning them, you can use a garden hose to flush out any debris that has collected inside. Afterward, wipe them down with a sponge.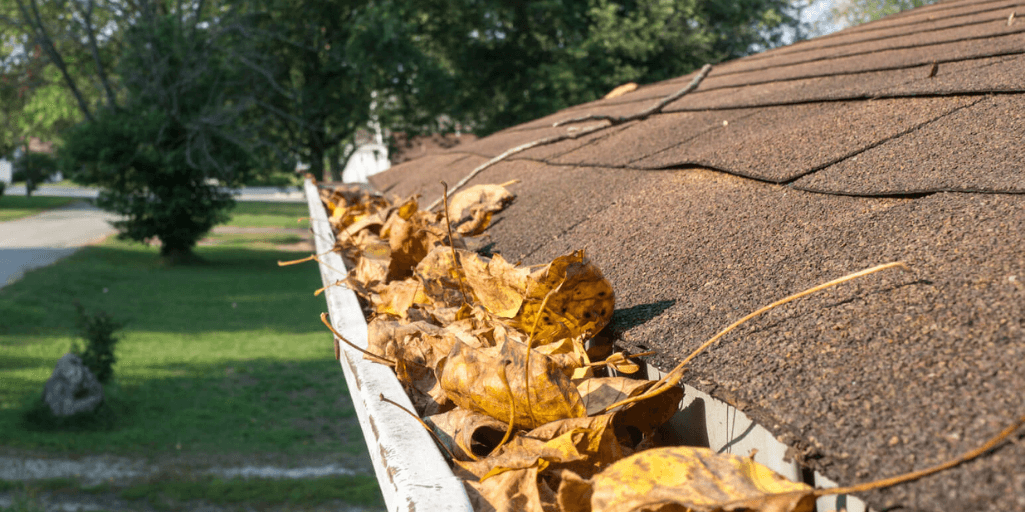 DIY Fall Cleaning vs. Professional Fall Cleaning
As autumn approaches, it's time to get deep cleaning done around your home. But fall cleaning doesn't have to be all that hard work. By hiring cleaners, you can save yourself lots of time, money, and elbow grease.
Cleaning professionals know exactly what to do and what not to do. They'll know how to reach hard-to-reach spots and can get the job done thoroughly. Professional cleaners are used do deep cleanings, they know how to do a fast and efficient job. Hiring a professional cleaner is a smart decision that will reduce your stress levels and make your home look cleaner than ever.
In addition to their knowledge and experience, they'll also provide tips for maintenance. With a professional cleaning service, you won't have to worry about hiring employees or how they're getting paid. And with insured, qualified cleaners, you'll get an impeccable cleaning service that will make your home shine.
The Fall Cleaning Season is Here!
Fall is the perfect time to clean the house and take care of household chores. While the summer season gets most of the attention, fall cleaning is just as important as spring cleaning. The cooler temperatures of fall allow you to prepare your home for the winter season.
While fall cleaning is not as extensive as spring cleaning, it's still a good idea to tackle maintenance tasks to make your home safer and more sanitary. Although fall cleaning may seem like a tedious task, it's crucial to keep your home clean. Whether you're hiring professional cleaners for a one-time service or planning to hire a regular company for a deep clean, a professional cleaning service can do the work for you.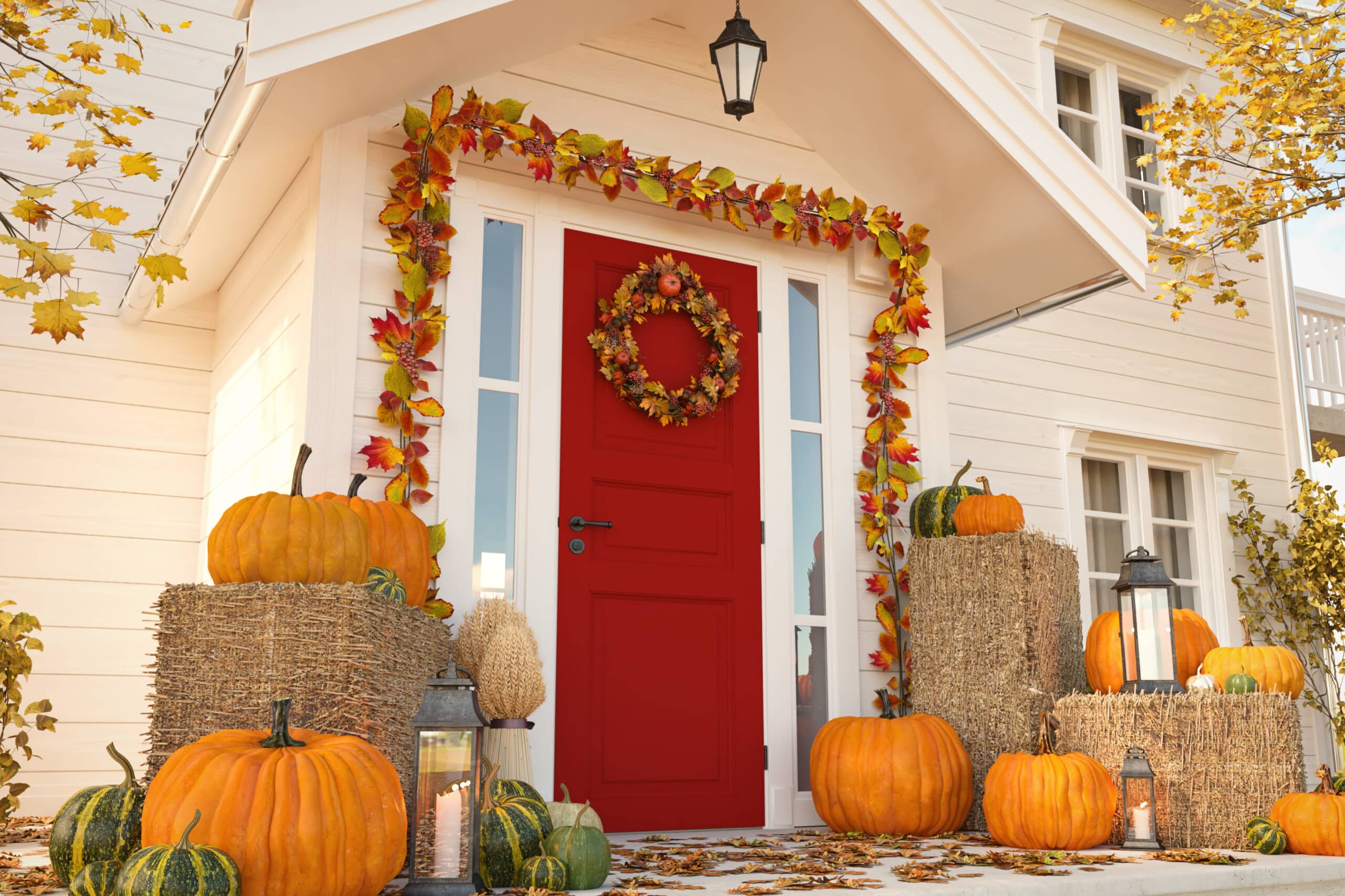 At My Cleaning Angel, It's Easy To Book
At MyCleaningAngel, we offer the best fall cleaning services to create the happiest fall-time memories. In addition, our services guarantee dedicated customer service, flexible bookings, and secure and convenient payments. You can book cleaning services online, it's fast and easy. In less than 60 seconds you can book any type of cleaning.
While you may want to slack off with Halloween activities, it's important to keep the house tidy. Even if the weather is chilly, you'll be spending more time inside your home in the fall, so it's best to schedule your cleaning tasks accordingly. And don't forget to reward yourself with a hot cup of coffee to keep yourself motivated.