Moving is widely regarded as one of life's most stressful events. It can be even more so if you fail to plan ahead.
Having the right resources and hiring a top-notch professional cleaning service is the key to a successful and stress-free move-in and move-out cleaning experience. If you are getting ready to move and the last thing on your mind is hiring a move-out cleaning service, think again and get to searching "house cleaning services near me."
There are several advantages to hiring a professional cleaning service while you are relocating. Even for day-to-day cleaning, professional cleaning services are the way to go for several reasons. Which we will discuss in detail in this blog.
Read on to find out why looking for the closest cleaning service and hiring the best house cleaners is a smart idea if you are moving out of your house, or if you are renovating your space.
Move-In/ Move-Out Cleaning Services
Move-out cleaning is easy to overlook. After all, you have more pressing concerns, such as settling into your new house or apartment and packing and transferring everything on time. Often, people don't weigh in the advantages of cleaning up the house you're moving out of. Because you conduct regular cleaning and that's enough, right? So the question is, 'why should you hire a move-out cleaning service?'
Why Should You Hire a Move-Out Cleaning Service?
As unnecessary as this may seem to some people, there are various advantages to hiring a professional cleaning service.
A word of caution here: while doing your research, you should not just hire the first house cleaning service nearby that you come across; instead, seek reputable and closest move-out cleaning services that specialize in your required solutions. Every cleaning agency might not deliver what you are looking for.
Let's look at some of the reasons why hiring a move-in/move-out cleaning service is not only easier but is also a necessity in today's busy life.
It Helps Sell the House Faster
If you're preparing to sell your property and want to get it under contract as soon as possible, hiring a move-out cleaning service will help you show it in the best possible light to potential buyers.
You don't want buyers to go inside a house they want to buy only to find cobwebs, folded up tape, dirt. Even other trash on the windows and in the corners of the walls. Having your property professionally staged with furniture and décor will help it sell faster. Having it properly cleaned can only boost your chances of accepting offers.
It may also save you time as you go through the tiring process of selling a house, from making it ready for open houses to dealing with paperwork.
Move out Cleaning Has a Lot of Benefits for Renters too
It turns out that using a professional move-out cleaning service offers advantages for tenants as well.
Deep cleaning your flat will leave a good impression on your landlord or property management. This will also guarantee that you receive your security deposit back. If you leave a messy flat, your landlord may spend a portion of your security deposit to pay a cleaning agency. And you may lose some, if not all, of your deposit. A clean flat is easier for landlords to exhibit to potential tenants.
You Might End Up Causing Damage
Another reason to call in a move-out cleaning service is that attempting to clean the apartment may cause more harm than good. You might wind up ruining the wall finish while scrubbing it clean.
Professional cleaners understand how to remove tough stuck-on stains and other debris without damaging the surface. Leaving your apartment in the same or better shape than when you moved in will keep you in good standing with your landlord. This will also boost your chances of getting a favorable recommendation from the landlord if you decide to rent again.
Save Yourself Some Time
Moving or relocating takes a lot of time and effort. You must start from scratch; sift through your possessions and declutter them by separating items to be thrown out, donated, or sold. Then there's the task of packing and marking boxes in preparation for moving day. Not to mention the stuff that you have to send ahead to your new home.
As previously stated, cleaning your home while packing your belongings is the last thing on your mind. That is why hiring the closest moving-out cleaning services to perform the task for you will save you time and reduce stress.
Note: We stress on 'closest' moving-out cleaning services because hiring a nearby service is convenient for many reasons. It will save you time and might cost you less, because of being in the proximity.
It's Not as Easy as It Seems
Let's be honest, cleaning your house isn't always a chore that everyone looks forward to. Dust, grease, and filth build up in unexpected areas, such as behind and beneath kitchen equipment. The bathroom may also be a difficult place to clean since soap scum. Hair can accumulate on shower walls and around bathtub drains.
A professional cleaning service takes care of all this heavy labor and ugly tasks for you. So you don't have to. However, not all house cleaning services nearby prove to be the best. Be vigilant with whom you hire.
Scrubbing the shower, bathtub, and toilets. Wiping down fans and exhausts. Deep cleaning baseboards. These are all common jobs that must be undertaken during a move-out cleaning. Furthermore, professional move-out cleaning services have the necessary cleaning equipment and tools to complete the work. And leave the house, condo, or apartment sterilized and sparkling clean for the next tenants. It's always good to count with a move out cleaning checklist so you or your cleaner doesn't miss a thing.

Benefits of Hiring a Move-in Cleaning Service
Ideally, just like you were thoughtful about cleaning the place. Or getting it cleaned before moving out. The previous tenants of your new place should also have gotten your new home deep cleaned. No one wants to get into cleaning after going through the tiring process of move-out cleaning.
Continue reading to see why finding and hiring the closest move-in cleaning service is crucial for an easy and smooth move-in experience. Finding the best tips for a better move in cleaning is essential.

You Don't Want To Unpack Your Belongings in a Dirty Space
If the place you are moving into hasn't been used for a while, germs, dust, and allergens are bound to have accumulated there over time. After a hard day of moving, cleaning a new house is the last thing on your mind or to-do list. Hiring move-in cleaning services will ensure that your home is thoroughly cleaned and sanitized so that you may unpack and start your routine right away, in an already cleaned house.
You Deserve Some Time Off
You've had a lot on your plate. From disassembling the furniture and packing the parts and packing clothes. To labeling boxes and doing a variety of other move-in tasks. Let the move-in cleaners manage the cleaning of your new home and have it ready for you. So you don't have to do it yourself upon arrival.
You need some free time to unwind and then unpack. It is, therefore, strongly recommended that you hire professionals to clean the house before you start unpacking and settling into your new home.
Your New Place Will Remain Spotless For Several Days
Your house will stay cleaner for longer since professional cleaners utilize special cleaning supplies and equipment, and are specially trained for handling the demands of deep cleaning. If you did a fast surface clean when you initially moved in, you'd probably have to clean again just one week later to make the place look decent again.
What Does Move-In and Move-Out Cleaning Entail?
Most moving-in and move-out cleaning services near you offer specific packages that usually include a bundle of cleaning services. On the other hand, they may also have hidden charges.
However, at MyCleaningAngel, we give you a thorough checklist of all the services that you are promised and will be provided (you can make special requests too at an additional cost) and upfront costs with no hidden charges.
MyCleaningAngel handles the living areas, bedrooms, bathrooms, kitchen, and every other part of your house in your moving in or out cleaning. We offer vacuum services, mopping, dusting, cleaning and disinfecting all surfaces, cleaning the stovetops, inside the ovens, disinfecting light switches and knobs, and so much more at very extremely affordable rates.
Pro Tip: If you just relocated to a new home and had it renovated, you should consider hiring a post-renovation cleaning service.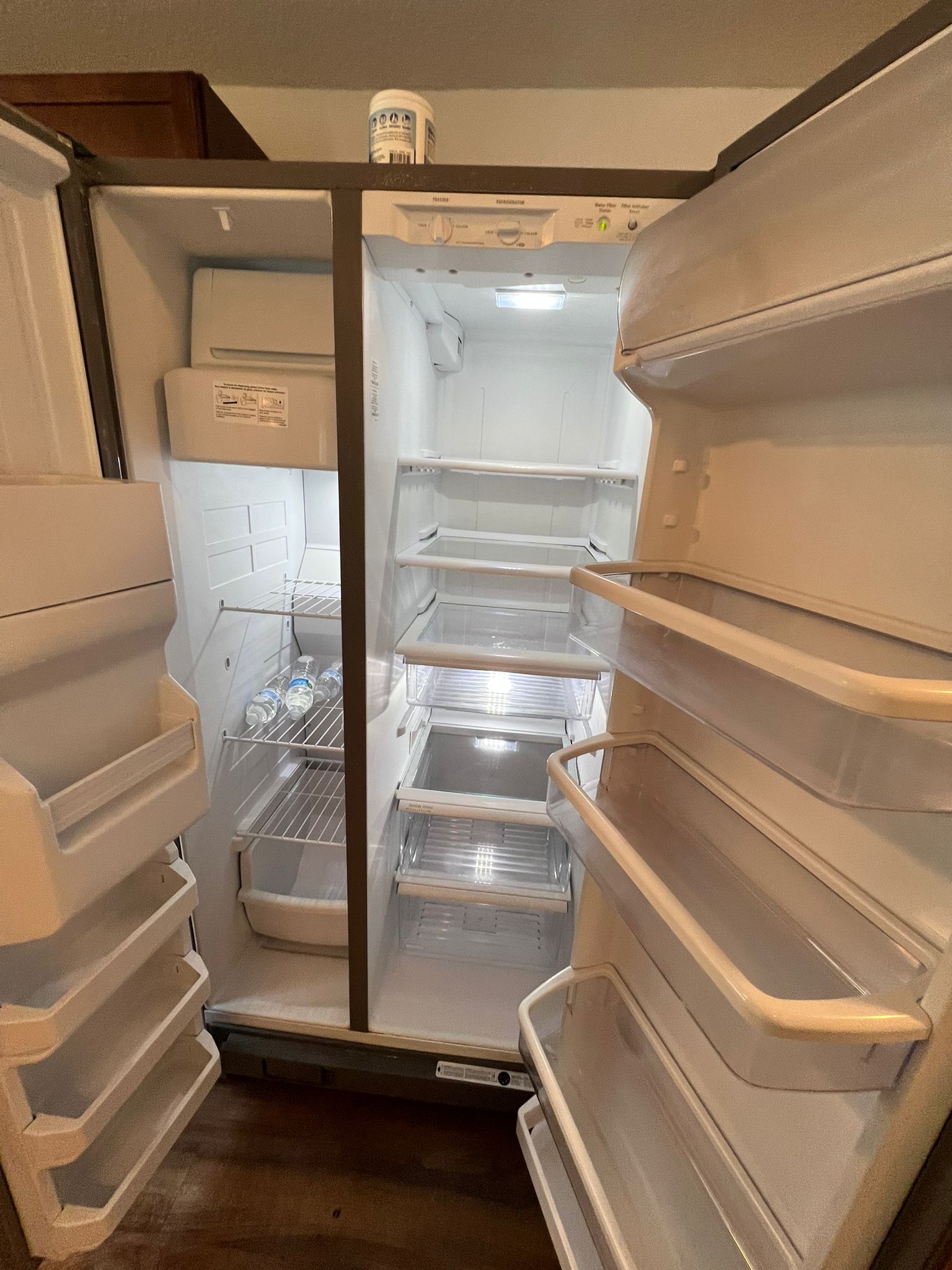 Why is Post Renovation Cleaning so Important?
Renovations are unavoidably messy. Even if your contractor was careful about keeping the construction area clean, you'll need to call the best post-renovation cleaning service nearby. Allow us to explain why.
Construction Dust Is Harmful
Construction dust and debris, like all other kinds of dust, find their way into every little nook and corner of your home.
Cleaning up after renovations is vital to fully appreciate your new home. Renovation operations create a lot of dust and mess, as it involves tearing down walls and building new structures. Therefore, a thorough cleaning is essential to maintain a healthy living environment for your safety and wellbeing.
While you can clear up the visible clutter by yourself easily, construction jobs leave dangerous pollutants and chemicals behind. Even the cleanest-looking houses may harbor hazardous toxins.
As a result, it's critical to thoroughly clean your home after remodeling or renovation.
The Air Quality of Your Home Matters
Your home's air quality is directly related to your overall health. If you've just remodeled your house or are planning a significant construction project, you should be aware of the dangers of poor indoor air quality. Contaminated houses may cause a slew of health issues for homeowners and their families, ranging from asthma and allergies to cancer-causing chemicals. Deep cleaning after renovations is a must if you want to keep your house healthy for you and your family.
Windows Collect Dust Which affects the Light Quality
Post renovations, windows collect a lot of grime, dirt, and dust, which accumulate and affect the quality of light that enters your home while potentially harming the glass. Hence, you will have to deep clean all the window panes and frames.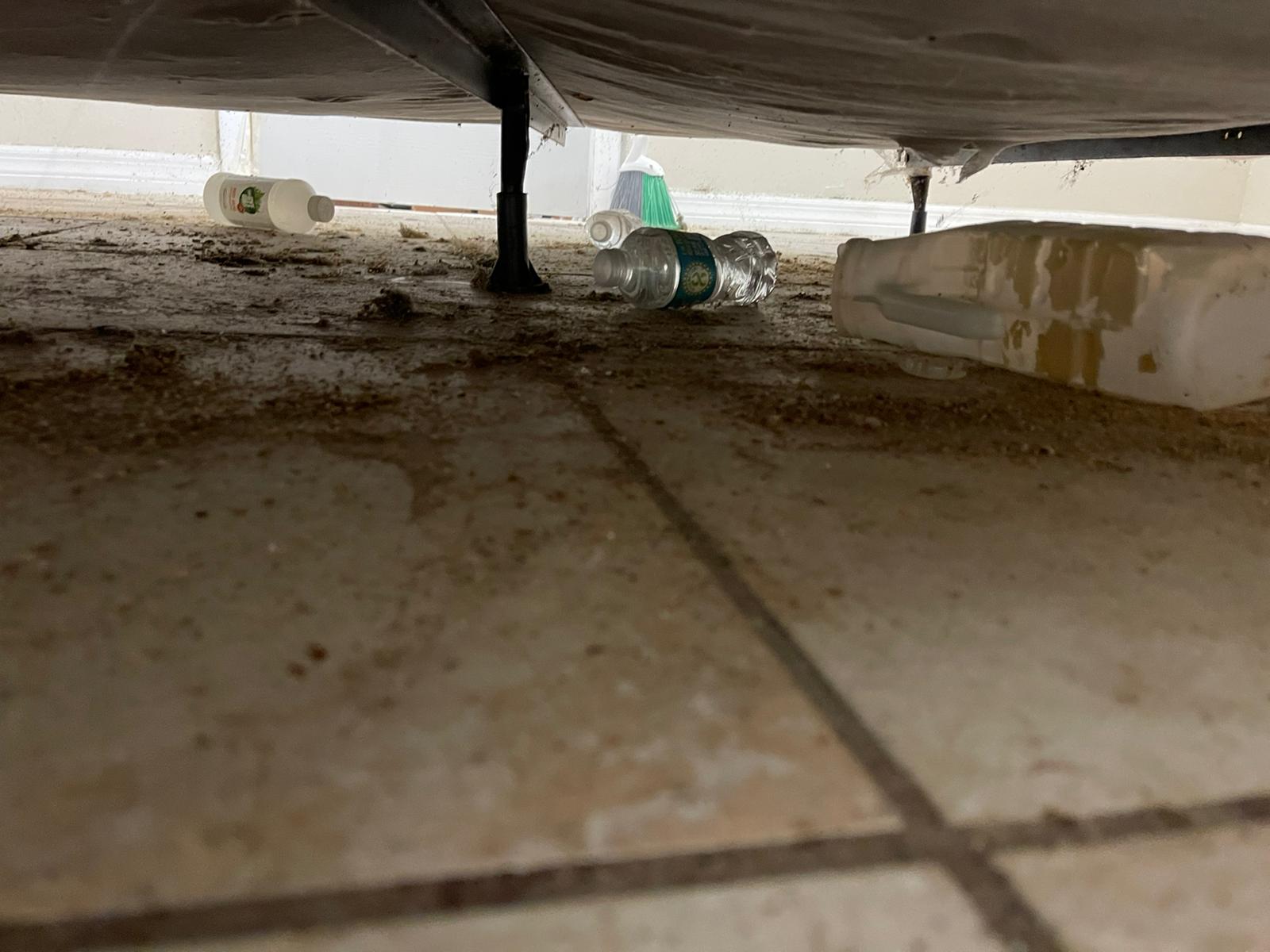 Hire a Professional Post-Renovations Cleaning Service!
Packing material, clutter, dirt, dust, grime, grease, and debris are all part of the renovation, and getting rid of all that by yourself is not possible. Doing so requires hard labor, time, and effort. Why not hire a professional post renovation cleaning service to handle this mess for you?
Do you know the phases of post construction? Deep cleaning after remodeling may be challenging, especially if you are doing it all alone. You may lack the necessary cleaning tools or equipment to do the operation effectively.
Most people feel that hiring a professional cleaning service, particularly one that is specialized and provides the best post-renovation cleaning service, will be too expensive. This is not always the case, since purchasing the cleaning supplies, equipment, and tools would most certainly cost more than hiring expert cleaners who understand how to handle such projects more professionally.
You may be able to locate many post-renovation cleaning services nearby. But a professional cleaning service like MyCleaningAngel comes with deep knowledge. And necessary skills to handle your post-renovation cleaning in a very efficient manner.
We are well-known for providing cost-effective and efficient cleaning services all over the country. And deal with all kinds of cleaning projects. Whether it is post-renovation, move-in, move-out, construction, or anything else you need us for. We also offer customized packages for homeowners who are looking for bespoke cleaning solutions!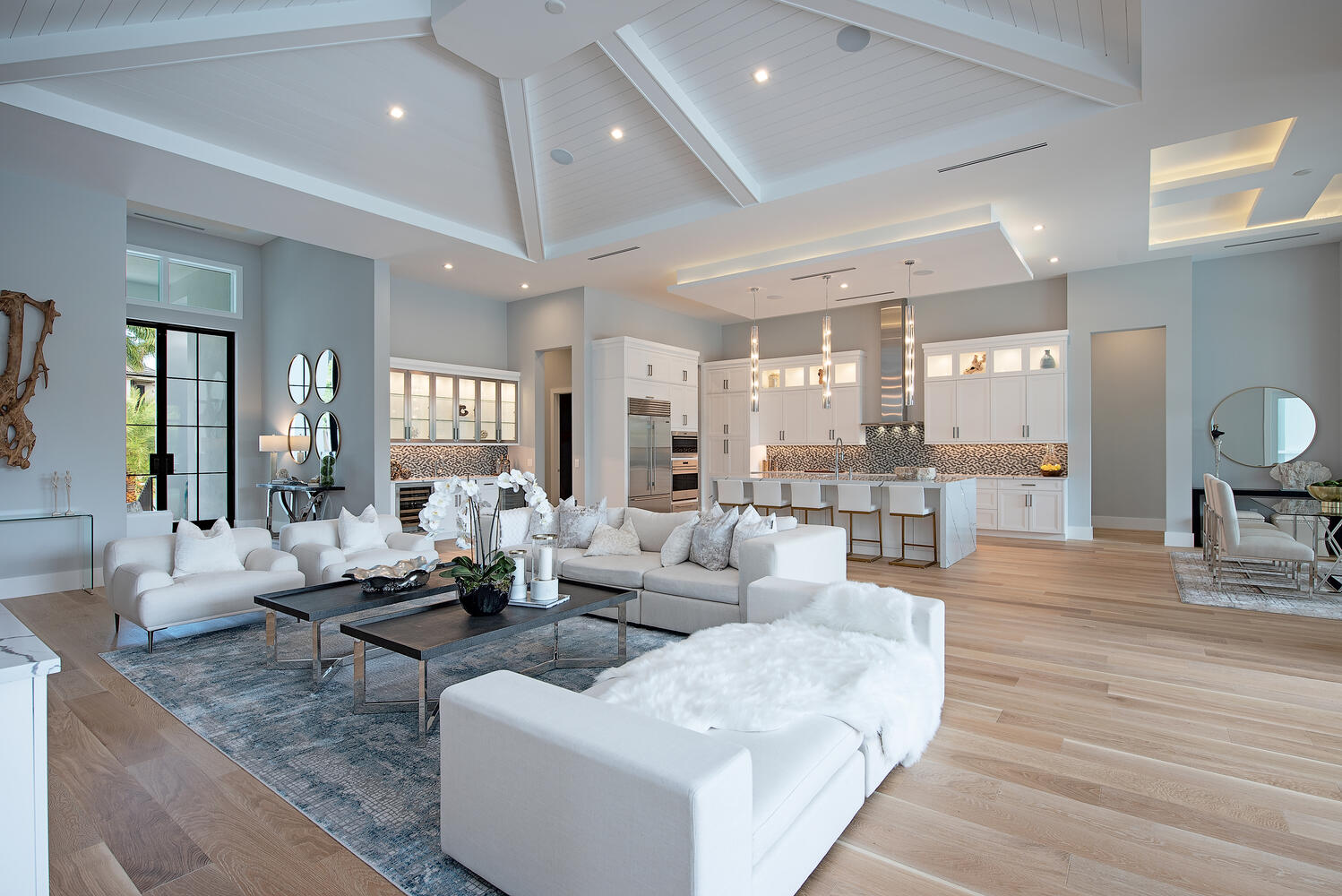 The Bottom Line
If you're planning to move in or out of a home this year or looking to renovate your existing space, contact the best house cleaning service nearby. MyCleaningAngel, the best and most trusted name in cleaning services in Tampa, Florida, to see how we can make your new place ready and spotless for you to move in.
Booking cleaning service online has never been more easy. A clean, freshly-scented, and germ-free house will welcome you!