Once a renovation project is done, it lefts a huge mess. Construction projects generate a lot of dust. To remove this dust from your construction site, you need to hire and know the phases of post-construction cleaning. A post-construction cleaning service is essential after the work is done. When construction work is done, then there is a lot of dust produced, which floats in the air. These particulates can stick on each corner of the new building and looks dull. It affects your indoor air quality and also minimizes the value of your home. That's why it is necessary to hire a post-construction cleaning service after your construction work is done. We prepared these phases of post-construction cleaning very precisely for you to know in full.
Post-construction cleaning services are essential for any commercial or residential cleaning site. Several agencies provide and are aware of these phases of post-construction cleaning services, but you have to research more if you want the best one. In this article, you will learn about the post-construction cleaning service in its phase. You will also learn about the things which you should consider while hiring a remodeling cleaning service.
In case you want to listen the content of this post, click right below.
An Overview Of Post-Construction Cleaning Services
Post-construction cleaning is essential during the construction project. Whether it's a new build home or a renovation, you can't sit back after completing your project because of the dust and debris. The dust produces during the construction time and it sticks on the materials like windows and cabinets. After completing your project, some leftover materials may include wires, glass, and nails, which may be unsafe for you. You can clean it yourself if you have enough time, but if you don't have enough time or budget for these, it will be better to hire a post-construction cleaning service. These phases of post-construction cleaning are essential to optimize your time.
It is affordable for everyone and also provides peace of mind. The price varies according to the cleaning space and location. Different agencies charge different amounts to their clients. You can hire agencies that meet your requirements and budget. The professional cleaners know how to clean an area, and they will help you remove all the germs and dust from your house. They will clean your home from top to bottom and then handover to you in good condition.
Cleaning after construction is a need, as you can see on this NY Times article "The Risk of Inhaling Construction Dust".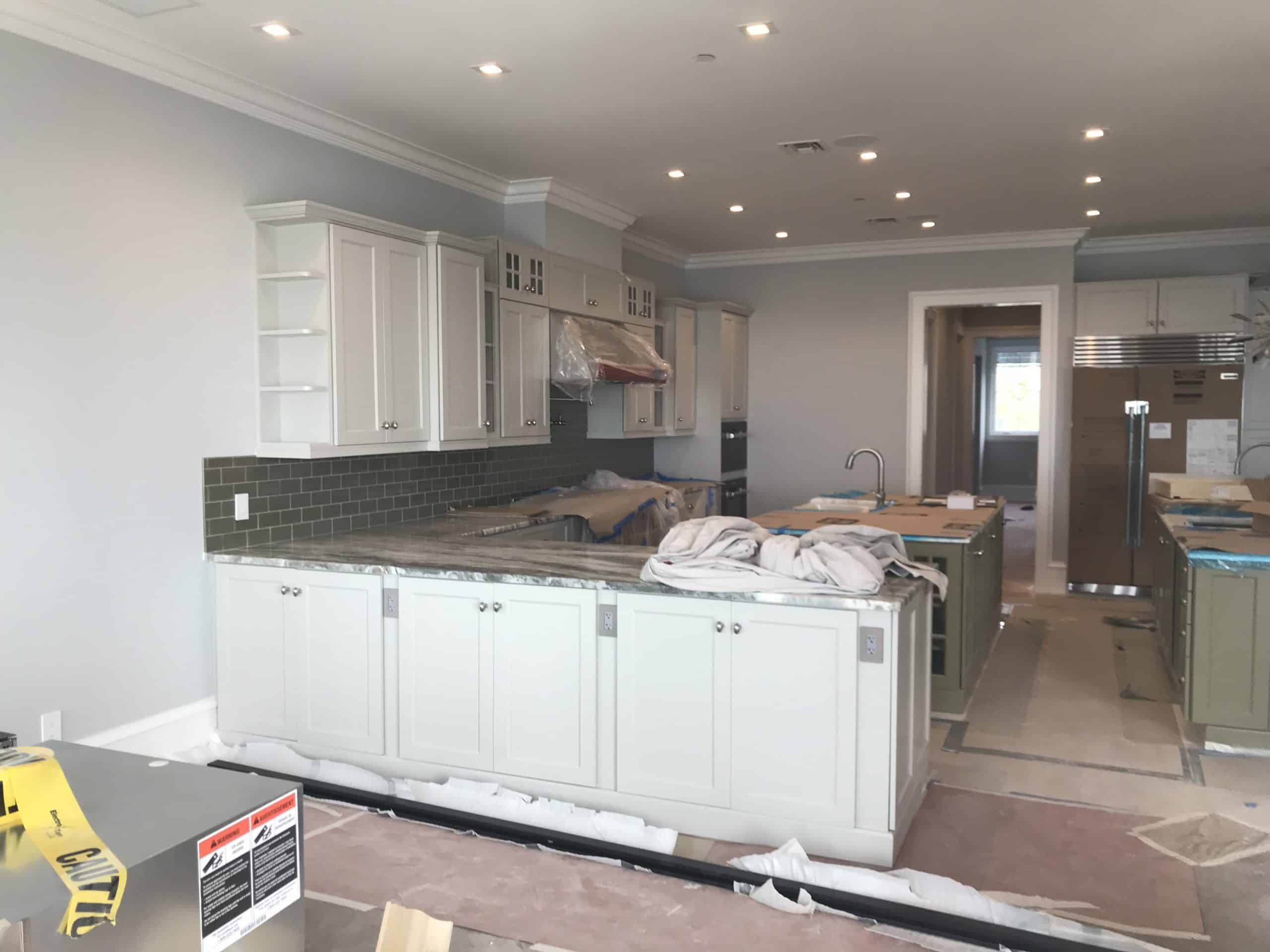 Why is post-construction cleaning necessary?
When construction is going on, then there are a lot of materials that may cause severe accidents. There is a high chance that someone may hurt due to trash on the construction sites. That's why to ensure the safety of your workers and your family. Various types of particles are released during the construction.
These particles may include silicates and other harmful toxins that may damage your lungs. If you have older people at your home, it will also affect their health and cause breathing issues. That's why it is suggested to do the cleaning after your construction work is done.
It is necessary to understand the phase of post construction cleaning service before hiring it. When you work with a professional cleaning company, they will help you clean out the mess. They also provide a specific facility for legal disposal. They will be responsible for the recovery of all the garbage which produces during the construction. By doing a post-construction service, you can utilize the available space of your property.
If you find helpful, we talked about 10 tips on Post-Construction Cleaning on this post before, take a look!
The areas which you have to take care of during post-construction cleaning
The post-construction cleaning services are usually performed in the newly renovated house; as per the name, you can clearly understand that the cleaning is done after the construction. In this cleaning, the cleaners will clean your home from top to bottom. But there is some area where you should concentrate more on the cleaning.
1. While post-construction cleaning checks that the walls are clean and there is not a single mark of dirt.
2. Make sure that the cleaners will properly dispose of all the dust and garbage.
3. Ensure that the cleaners have removed all the wires, nails, and other equipment, which may be dangerous.
4. You should ask for cleaners to do vacuum cleaning, trim, and threshold cleaning during the phase of cleaning.
5. Make sure that the floors are free from every stain and other stubborn marks. Make sure about the dusting of fan, lights and other equipment which are hard to reach.
6. You should also do power washing and cleaning of your windows and doors. Ensure that there is no sticker or plastic on your furniture and other materials.
Finally, you should check all the corners of your entire space and tell them if they left any of the space. After review, the entire space gives feedback to them.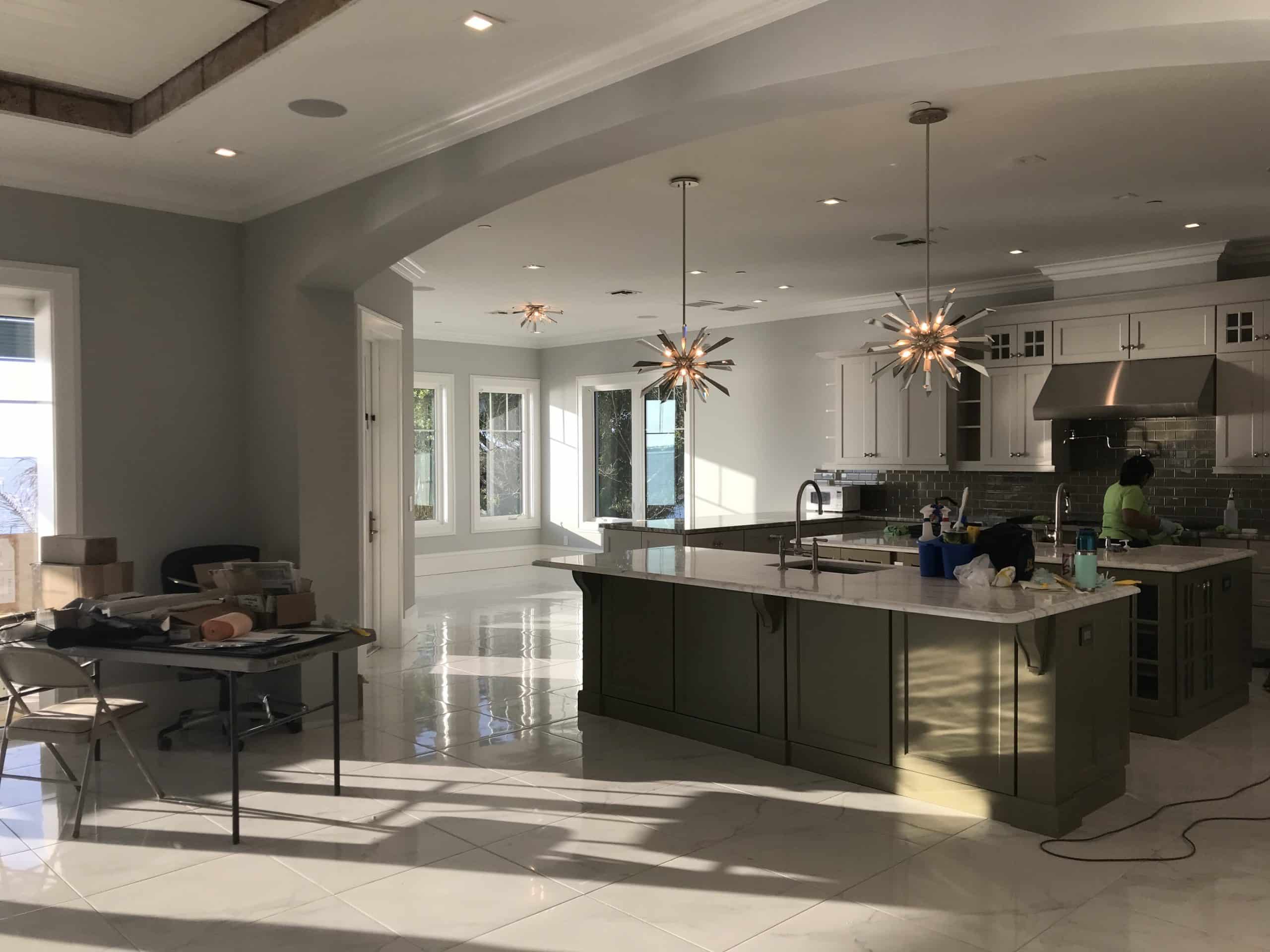 The three phases of post-construction cleaning
The post-construction service is divided into three phases. In the below section, we will describe each step of the post-cleaning service in brief:
Phase 1: Rough clean
This is the initial phase of the post-cleaning service, where the cleaners remove and clean all the dust and debris. When you hire a cleaner for post-construction cleaning, the cleaners team visits your space and inspect the environment. They will draw a blueprint and start their work by following that. In this phase, the cleaners will clean all the windows and sliding glass doors.
This phase is done after the plumbing and framing of electrical wires. After completion of this phase, you can go for painting and flooring of your space. In this phase, the cleaners will remove all the large items which cannot be vacuumed. They will also remove the stickers and other dust particles from your doors, windows, and cabinets in this phase. After completion of the first phase, then they will start working on the next step.
Phase 2: Light clean
Among the 3 phases of post-construction cleaning, this one needs more work. In this phase, a lot of equipment and tools are used. This phase requires more time than the other 3 phases. In this phase, the cleaners pay more attention to the kitchen and bedroom area. The sinks, cabinets and toilets, and other installed items are being cleaned in this stage. The cleaning agency will provide you with all the necessary equipment.
During this phase, the cleaners also pay attention to cleaning baseboards, door frames, mirrors, and all. They mopped the floors and clean it with the help of vacuum cleaners. The cleaners will clean the cabinets from top to bottom and clean the baseboard with the utmost care. During this phase, the cleaners use various equipment, which includes microfiber rags, neutral cleaners. They pay more attention so that the quality of your floor is not reduced. Because of these things, people hire post cleaning services.
Phase 3: Touch-up cleaning
This is the final and most important phases of post-construction cleaning. It is done after several days of light cleaning. The cleaners take one week so that they can identify the areas where most of the dirt occurs. It takes a little time to complete this phase. They will clean all the fingerprints, stains, and smudges in this phase, which is still there on your surface. At this phase, the cleaners will clean the garage area, vacuum the carpets, and mopped out the floors. They offer a final touch to your home and review the overall space so that a single corner cannot be missed out.
This service is provided by most of the cleaning agencies for residential, commercial, custom-built homes, and condominiums space. This cleaning package also includes some additional package like power washing service, tile & grout deep cleaning, window washing service, and many more. The additional services may be different for different agencies.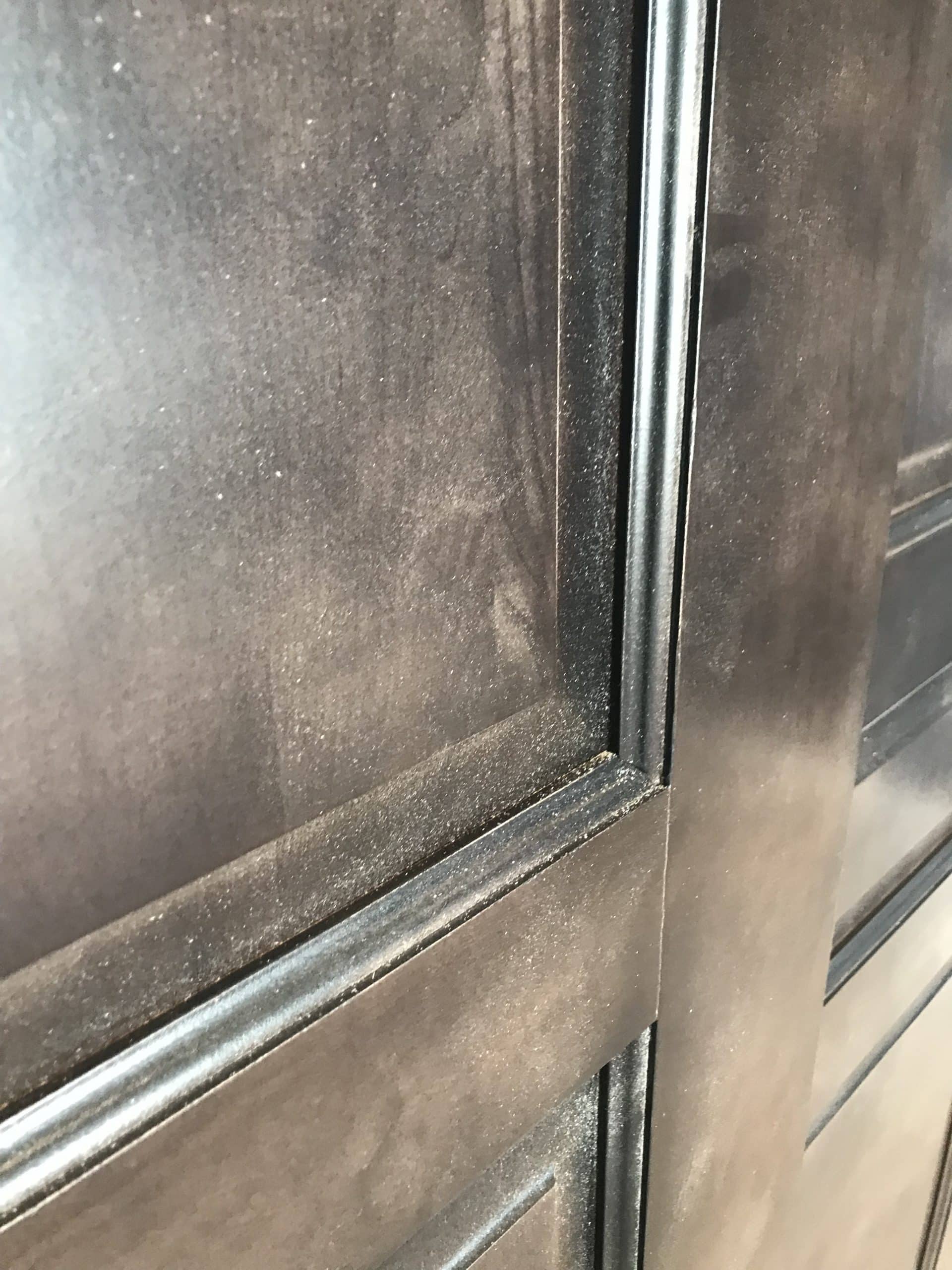 Can I clean it myself?
In most cases, people hire a post-construction cleaning agency, but if you don't have enough budget and need to clean a small area, you can try it yourself. Before, read the benefits of hiring a cleaning professionals.

1. To clean it yourself first, you have to sweep and vacuum your entire home's surfaces and walls.
2. After that, you have to disinfect your floors by mopping and sweeping. You can use a vacuum cleaner if you have.
3. You should wipe down your doors, knobs, and other furniture and equipment installed in your home.
4. After that, you have to wipe down and sanitize all your kitchen and bathroom appliances. You should also clean the cabinets or counters of your home.
5. Try to wipe and vacuum all the interiors of your home. Dust all the electrical appliances like fan, light, vents, and all. Clean your closets also and then remove all the trash and garbage from your home.
While cleaning, you should take care of yourself. You should be more careful because some wires and nuts are left on your floors after the construction work is done. To clean your house, you should choose Eco-friendly chemicals. But still, we will suggest you hire a professional cleaner because they have the proficiency and experience in this field over the years. Depending upon the circumstances, you can choose a professional cleaner or do it yourself.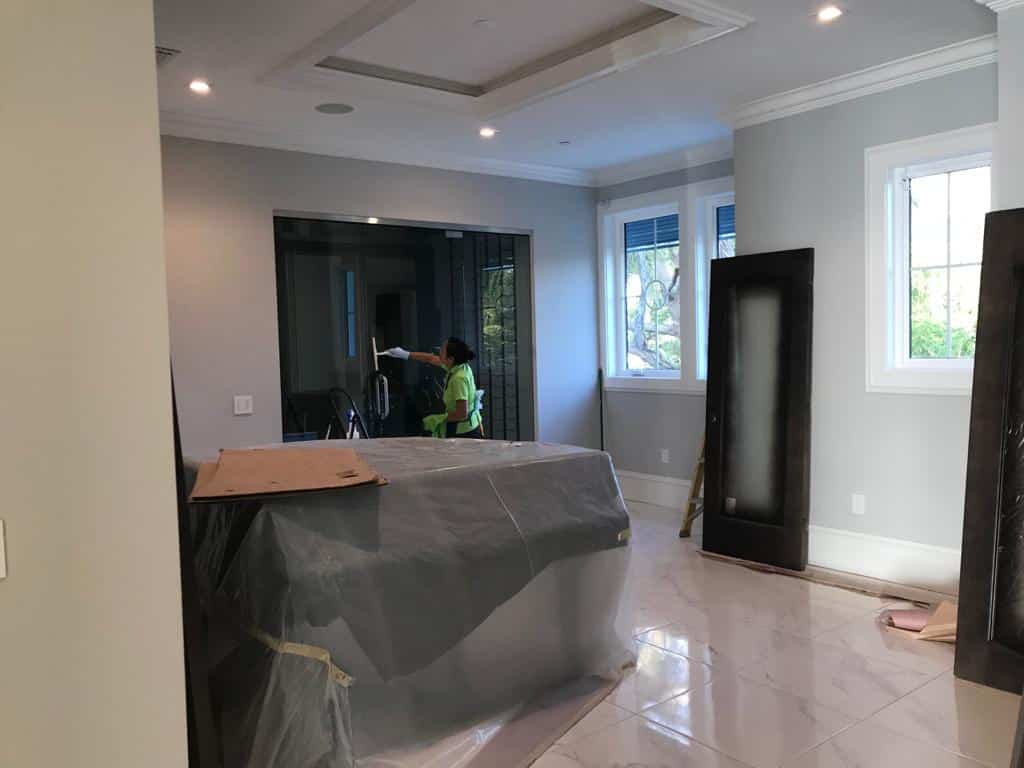 Benefits of hiring a post-cleaning service
• Safety
To ensure safety, it will be great to hire a post-cleaning service. When your construction is done, some dust and debris left may be sharp and affect you. The cleaners will clean all the leftover materials from your home and provide a cleaner space. The professional cleaners have enough experience and knowledge in this field. They will do their work by following all the safety precautions. They know how to deal with such a situation without damaging your space.
• Save time
By hiring a professional cleaner, you can save your time and effort. This service is also cost-effective. Instead of purchasing various equipment and cleaning materials, it will be best to hire a post-cleaning construction service. When you hire an agency, then the company will cover all the cleaning equipment through their side. You don't have to purchase a single cleaning product. So, in this way you can save your time also.
• Professional touch
By hiring a professional cleaner, you can give a professional cleaning touch to your home. With professional cleaners' help, you will get a detailed and completely cleaning space within a limited period. Provide a high quality of service and ensures you provide a sparkling and healthy space to live.
• A solution to proper disposal
Disposing the garbage or other leftover materials from a construction site is not as easy as it seems. There are certain rules and regulations for this. It will be necessary to follow the guidelines; otherwise, you may face some legal issues. The best cleaning agency always follows these guidelines. They have proper knowledge of these things. That is why it is essential to hire a cleaning agency in comparison to a local cleaner.
• Reliability
This is the easiest, convenient, and reliable service because you have complete access to decide on a cleaning schedule. You have to provide time for the agency. After hiring them, they will send their team within half an hour. You can set the days and times as per your reliability. With the help of them, you can receive peace of mind by saving your energy.
Other than these, there are various things that you may benefit from hiring a professional post-construction cleaning service.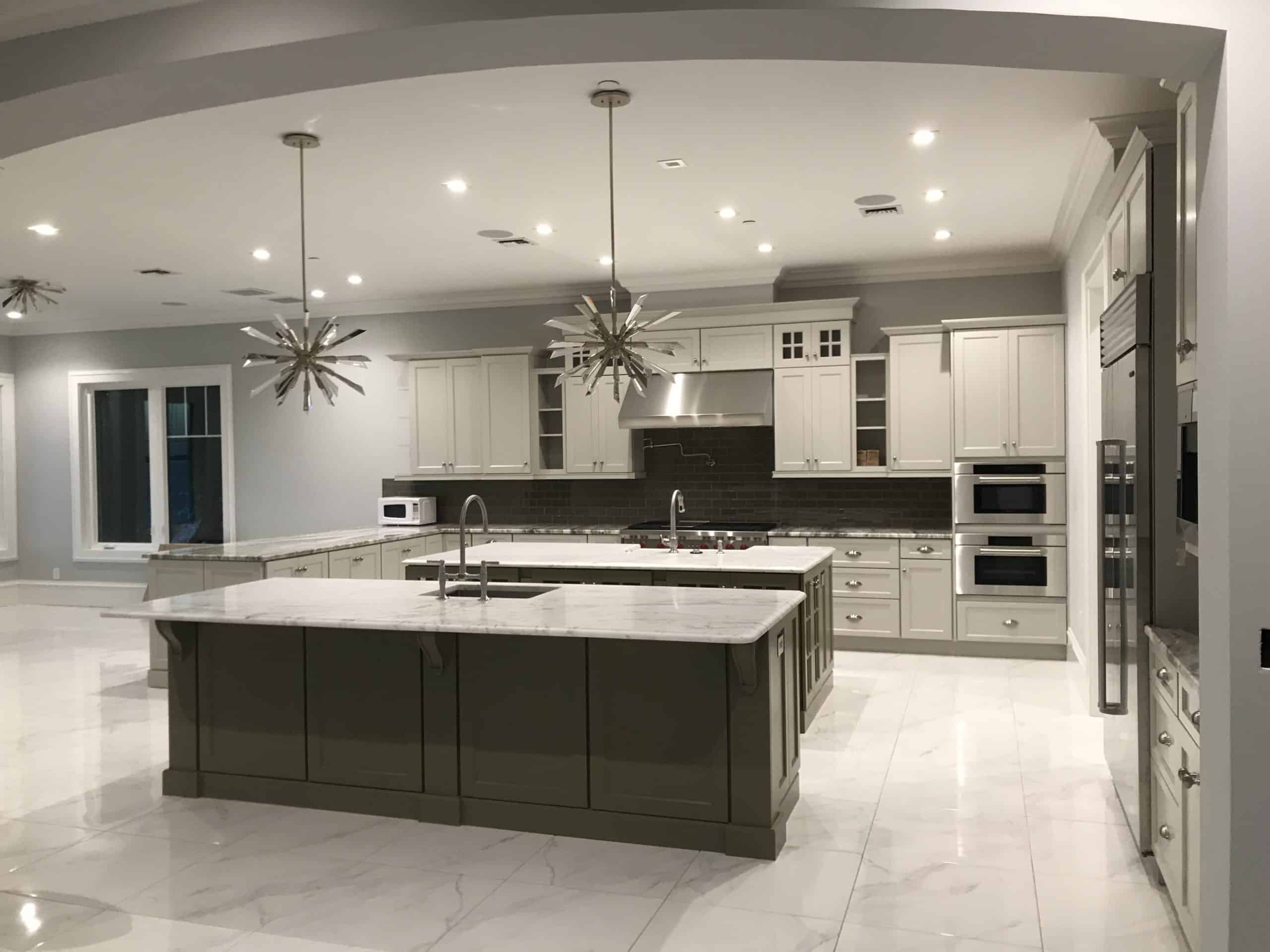 Is it worth it to hire a professional cleaner?
Yes, by hiring a professional post-construction cleaning, you can get a wide number of benefits. They provide safety to your family. Professional cleaners have the right skills and high-quality equipment, which are essential to clean a space. They have the appropriate training regarding this field. They know how to deal with the situation single-handedly. They know which areas need more attention. They follow all the 3 phases of cleaning effectively.
They work hard to meet their client needs or requirements. They will clean the entire space and handover to you so that you can move into your home. They will value your time. By hiring them, you can get your work done within the deadline. But for achieving these benefits, you should hire the best agencies. Here in the below sections, we will discuss the points you should follow while choosing the best cleaning agency.
Things which you should consider while hiring a post-construction cleaning agency:
• Knowledge & experience
While choosing the post-construction cleaning service, make sure about the knowledge & experience of that specific company. You should check the reputation of the company by visiting their website. Check that from how many years they are working in this field and how many clients they have. Try to check their cleaners experience so that you don't have any issues in the future.
• Check the service section
Before hiring a cleaning agency, check whether they provide the cleaning service you are searching for. The various companies provides various types of cleaning service, so choose the one who covers different types of cleaning services into one package at an affordable rate. If you want to customize any service from your package, then you can talk with them and replace them if it is possible.
• Discuss the payment
Before hiring any agency, you should talk with them regarding the payments. Choose a company that can fit your budget. Well, different companies provide different cost factors, which may vary according to your space and location.
• Draw the blueprints
Before starting your work, you should consult with the expert's cleaning agency. You should ask them about the facilities they provide along with their package. You should also ask them about the additional services. Try to draw a blueprint by consulting with the expert's team. By drawing a blueprint, you can make your work easy. Make plans before starting your work so that the work will finish within an hour.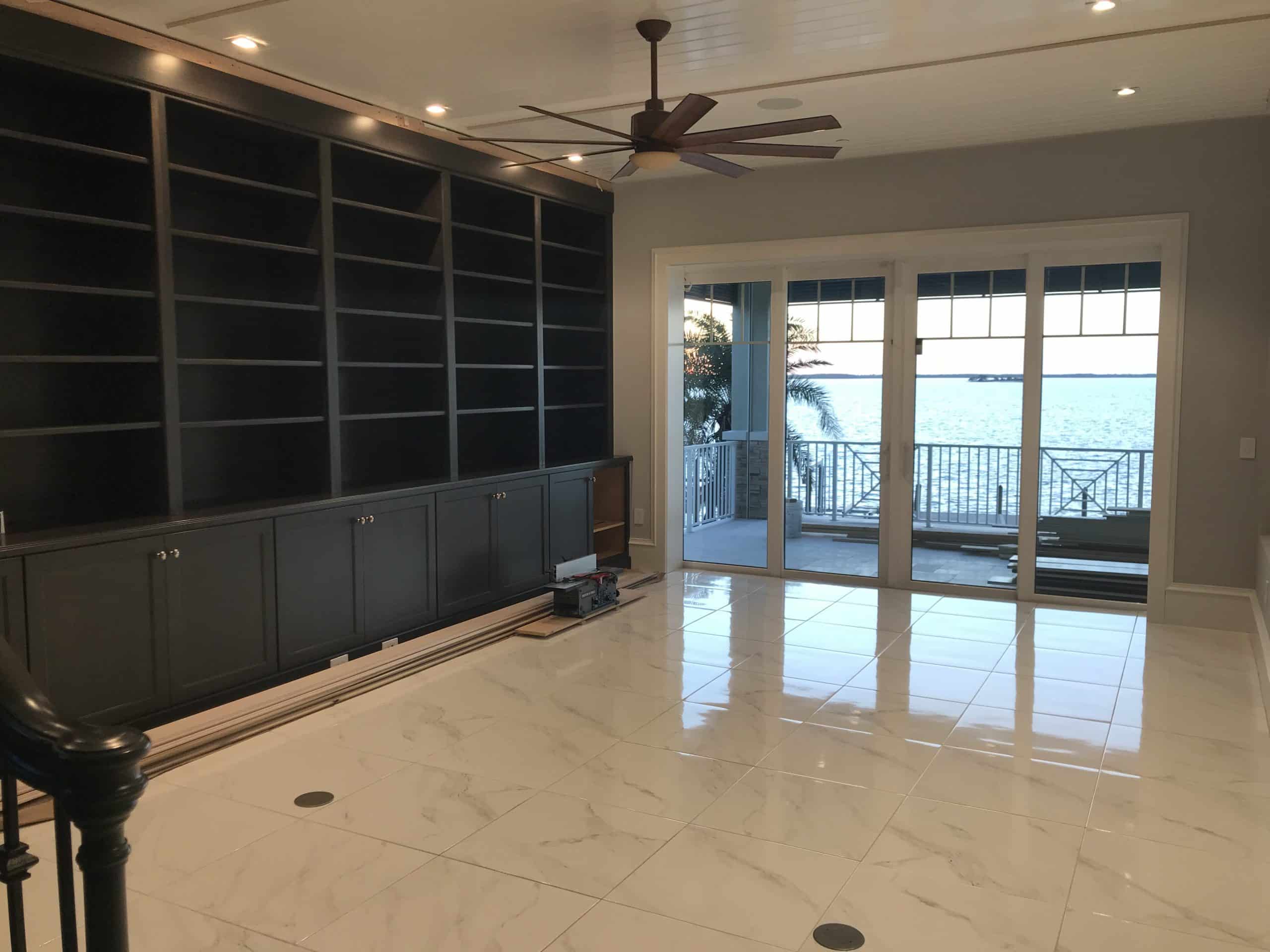 • Proper equipment
Before signing an amount for the post-construction cleaning agency, check whether they have the necessary equipment or not. Check the quality of their equipment so that it can't affect the floors of your new home. The best cleaning service always provides various industrial appliances. They should hold all the certifications regarding the cleaning industry.
• Quality service:
Choose a company which provides quality service to their customer 24/7. They should have customer care executives who can help the customers and reply to their queries. For better knowledge, you can check the reviews and ratings of the agency from their past clients. By following these small points, you can achieve a high-quality service at the best affordable rates.
Hire My Cleaning Angel as Your Post-Construction Cleaning Company
If you have been dealing with any construction-related work or a newly renovated house and looking for a cleaning agency, this article will help you a lot. Here you can clearly understand the role of post-construction cleaning and the different factors. If you are also looking forward to hiring such agencies, then research the internet regarding this service and choose the best company. Choose a company with enough knowledge and experienced cleaners and provide the best possible solution to their customers. So, do some research and hire an agency for your newly renovated home after the construction is done.
Ready to book or get a free estimate?