Before showing the benefits of hiring a post-construction cleaning, we should talk about the construction site.
A construction site is a bustling hub of activity. Whether it involves building foundations, painting walls or installing cabinets. Renovating bathrooms or removing an existing structure. These places are often plaint-splotched. With debris lying around everywhere, and sawdust powdering the air. All these seemingly endless chores nearly always result in some or another kind of mess. One would agree, given this scenario, that such a situation will resemble a garbage disposal site. More than a place that has undergone construction.
How is Debris and Mess Accumulate on Construction Sites?
For any construction job, the site needs to be prepped. This process can range from the removal of plaster, layers of paint and cleaning of a deck or patio. These jobs are labor-intensive and they nearly always create tons of rubble, debris and dust. All of which must be cleared away or taken off site to ensure protection of personnel and property and minimize the chances of accidents.
Any machinery used in the process such as drills, saws and scrapers will result in fine powdery dust. The delivery of materials on site may also be a concern. Since it usually takes up space and leaves residue behind like empty paint cans, paint marks and splotches. Old carpeting, in addition, may stick to old walls and floors. And the new material will, therefore, also contribute to the mess.
Large-Scale Construction
If it is a large-scale construction project, for instance, a shed or a yard. Or involves extension of a hallway or addition of rooms. The material bought on site will generate high levels of construction mess. Especially if brick, mortar or cement is used to perform the job. It is nearly impossible to transport large amounts of material without expecting some level of spillage or damage to the area in which the material is arriving.
If you are looking for a guide on how to dispose debris from your construction, you can find information here. It's a blog post from Hometown Dumpster Rentals.

The bigger the scale of the project, the greater the amount of waste. Such as metal rods, wires, wood chips, dust, plaster, nails and screws. Paint, empty cans, tools, old holding and furnishings, old carpet, old taps and pieces of pipes. Remnants of construction are almost always left behind by construction workers. And building contractors seldom take the responsibility of cleaning afterwards.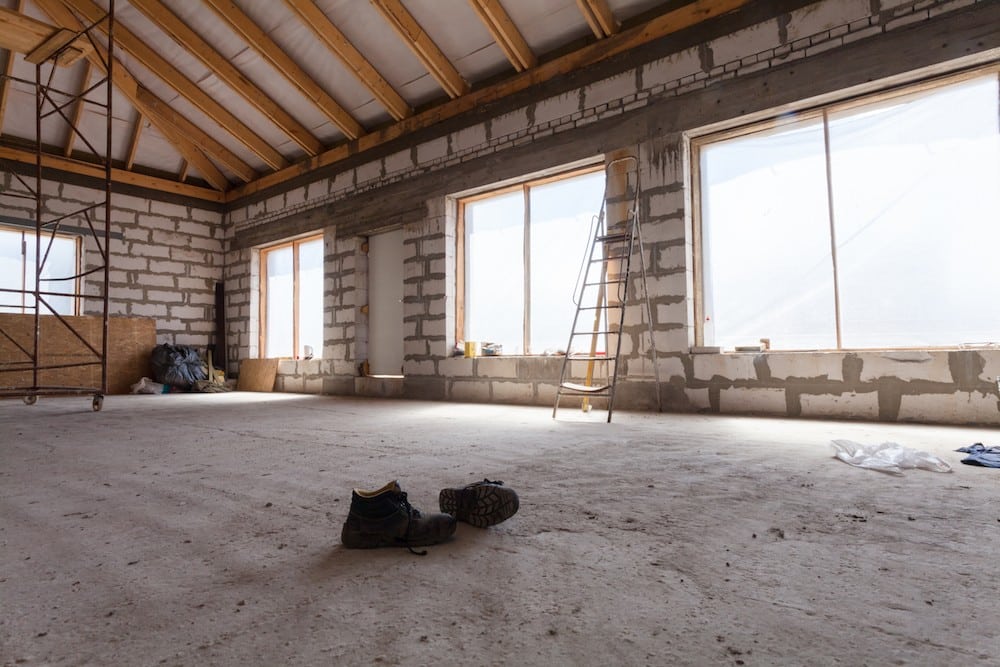 Is Post-Construction Mess Detrimental?
The untidier and messier the project, especially one that encompasses an extensive area, the more the chances of accidents. Or involuntary damage to property, and the accumulation of gunk. Not just this, the debris left behind after construction is completed can be potentially dangerous to the occupants. Materials, tools and equipment left haphazardly onsite or trash not disposed of properly can result in grievous accidents. Owing to the nature of the materials involved.
A building site left messy post-construction can result in varying degrees of these incidents and mishaps. Including, but not limited to:
Items tripping people up when left unchecked on the floor;

If the onsite material or garbage is dumped carelessly in the streets, it can cause congestion and traffic accidents;

Poor stacking of materials like steel lines or bricks can destabilize and fall onto a person passing by;

Tools may be stood on, run over, be marred with dust, and may also lead to potential tripping hazards
Clean Construction Site Done By Professionals
Construction sites that have not been cleared out promptly and properly also lead to lose debris flying away in windy weather, potentially causing grievous injuries. Any and all wire sockets and loose wires not cleared away in the vicinity of trash is a huge fire hazard. Uncovered windows and standing glass sheets can collapse to cause serious cuts. Indisposed site garbage can lead to pests and mice infestations. And can potentially, if discarded into water pipelines, causes clogging. It is also entirely possible that legal action may be taken by the public council or neighbors if the debris enters their property. Landfills are yet another inefficient form of disposal that may lead to the weakening and the destruction of underground pipelines. The resulting spillage and diffusion of toxins may have a detrimental effect on the environment.
Clearing out your construction site after work gives your property a fresher, cleaner look, While protecting you from accidental damages and subsequent monetary losses. Materials and tools are preserved if post-construction cleaning is undertaken. Leading to a primary form of maintenance of your property. It also makes your residential or commercial property accessible for further work, inspection and later maintenance works. If your local construction safety services do arrive, post-construction cleanup will spare you a pretty penny in fines. And an awkward explanation of potential safety hazards if you do clear your site after the work has been completed. Looking on how to book cleaning services online and if you should to, look more here.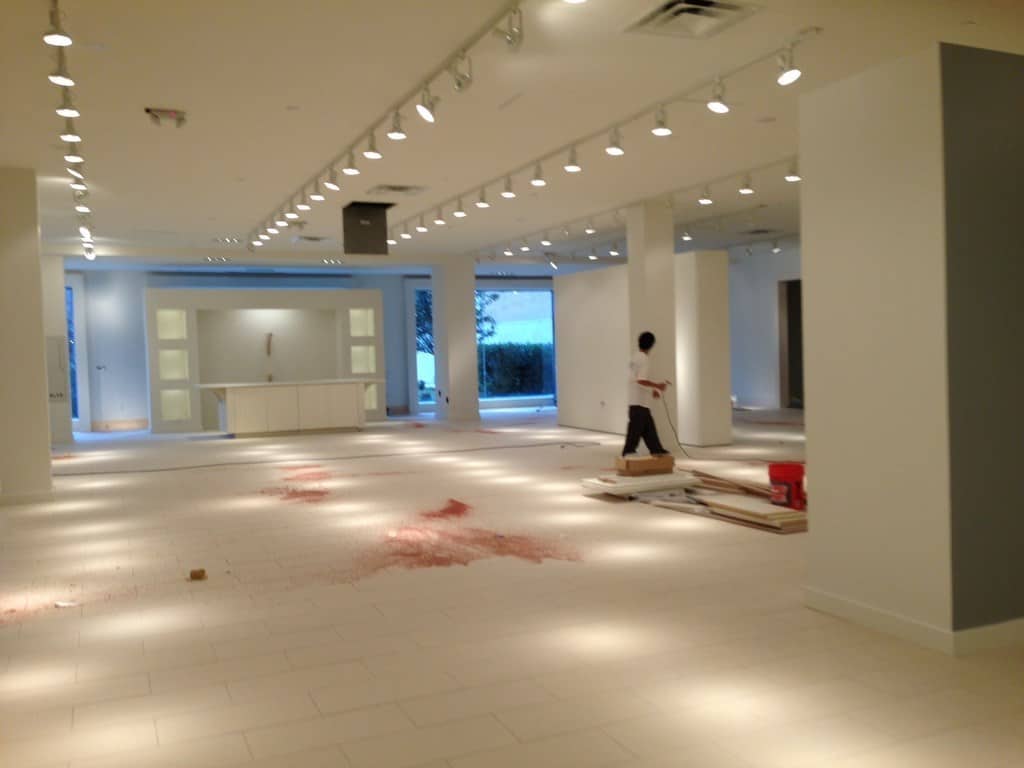 Why Should You Hire Professional Construction Site Cleaners?
Employing the expert services of professional construction site cleaners will not only help property owners save precious time and money. It will also take the stress out of the whole construction process. To put it quite simply, any building or work site that becomes chaotic pre and post-construction has the potential of causing unwanted and unnecessary mishaps. If residual and harmful materials and equipment are allowed to remain behind on site after work completion. Since construction workers are only paid for the construction job, how can they be expected to clear up after themselves? That is where our service come in. Whereby we clear up, sort out and organize your site after construction has been for the most part completed.
Why should you take clearing up after construction that seriously? For the simple reason that the margin of error leads to horrific consequences. Such as debris flying to injure someone, incomplete sockets causing fire, and inhabitants or visitors getting mouthfuls of dust and plaster into their lungs. Scraps lying around after any construction work has been performed can cause an unsuspecting individual to trip and fall.
Have no idea how much would cost a post-construction cleaning? You definitely should read our article.
For all these reasons and more, engaging professional construction cleaning is extremely important owing to the expertise, experience and knowledge of cleaning they bring to the job. Construction cleaners not only help you avoid the finished product looking the worse for wear owing to the debris and dust lying around, but they also play a significant role in preventing serious damages and accidents to lives and properties.
A construction site that has been cleared of all types of residues and debris may be able to be serve effectively and efficiently for the purposes for which it was built. Orderly things keep track of where your locations are and provide for the option of quick utilization of the premises. The workers who may provide their services to touch up or personalize the space may also be protected from these potential hazards. Since a cleaner space almost always guarantees more productivity.
Since your structure is brand new right after any construction or renovation works, professional construction cleaners will optimize on that factor. And get your building or site in the most appropriate condition to be examined, inhabited or rented out to potential buyers.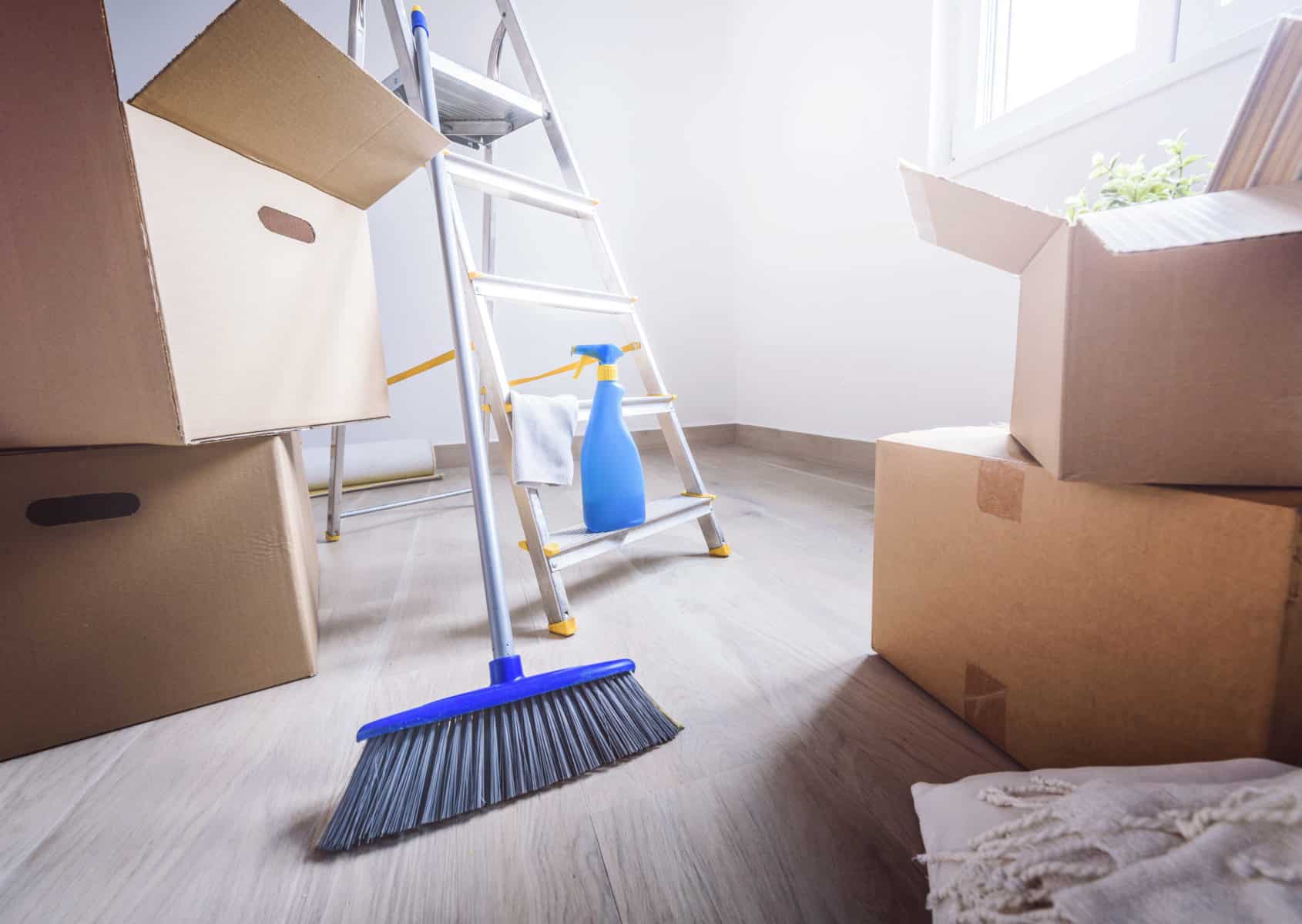 What are the Benefits of Hiring Professional Construction Site Cleaners?
Much like anything that requires the handling of tools, lifting off things that are heavy or may have harmful chemical compositions, you can only gain from hiring professional construction site cleaners. Because they offer extremely beneficial solutions and services in addition to their on-the-ground experience, specialized training and clear-cut cost savings.
If you own a place that has recently undergone construction, regardless of whether it is a work space, living space or warehousing space. It is best that you get your property professionally cleaned so that it is ready at the right time. And is safe for your employees, customers or family to access. Hiring a cleaning professional is made very important by the fact that dust, debris and fumes are not visible instantaneously and can cause a grave health concern if not addressed on time.
Safety is made a Priority
What are the advantages of consulting with and hiring construction cleaning professionals to clean up your site?

Because professional site cleaners are fully equipped with a range of vital skills, equipment and cleaning products to deal with whatever debris is left behind on the site. They are able to dispose of it and ensure maximum safety of everyone involved. Professional cleaning reduces the risk of respiratory concerns by removing these contaminants from the air you will otherwise be breathing. Some of that material may be valuable. And site cleaners are especially trained to distinguish between what is harmful and essentially waste. From material that can be recovered and used again safely. Since dust and debris are a primary concern, the process is dangerous and requires precautions like goggles, helmets and gloves on every site.
Speed and Time Efficiency
If your building just got newly finished or renovated, we are guessing that you may want to utilize your money's worth as soon as possible. Our mechanism provides for better time efficiency and speedier solutions. We get the job done right the first time by following a scheduling system. Where we tackle the problems after evaluating what we have to do.
Using untrained people for cleaning your premises after construction or renovation, or doing it yourself is not only unsafe and full of unforeseen risks. One cannot hope to gain such exemplary results in the short period of time in which our team is able to complete the cleaning work. Hiring professional construction cleaners enables you to reopen and use your site faster. Continue with business if you are an office or shop, or relax at your own place if your house newly got rebuilt or renovated.
Since construction can close down your premises for months at a time, why waste even more by cleaning up in a poor or lengthy manner after construction?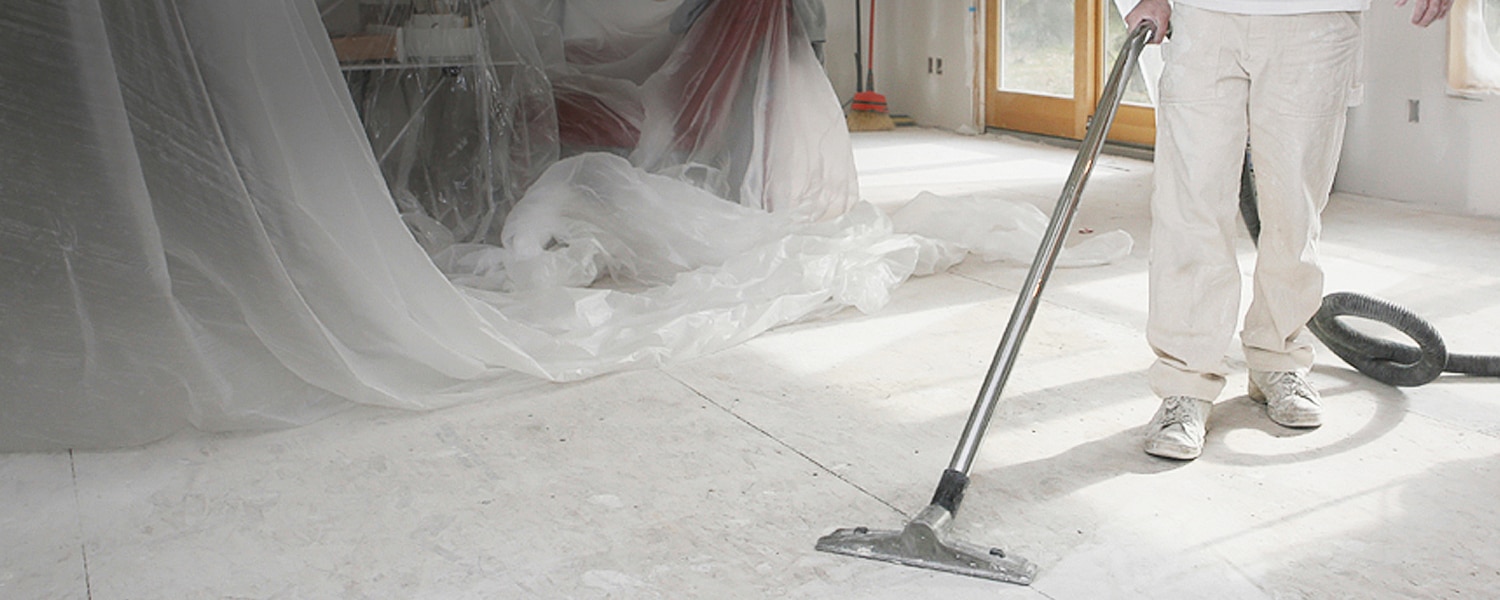 Additional Benefits of Construction Cleaning
Cleaning teams that are professionally trained and hold viable expertise in the area can only be expected to do optimal job. Experienced construction cleaners begin by analyzing the construction site. Breaking the work into smaller, manageable tasks, and taking everything step by step in order to provide you the best service you need. They make sure to provide a thorough internal cleanup at regular intervals. (And not just the clearing of outward rubble from construction), thus minimizing the hazards constructions sites can be prone to.
Undertaking regular cleanup of your construction site can prove to be the most effective way of ensuring that your building project will be going as smoothly as possible while it goes along, bringing the advantages of safety, professionalism and a heightened organizational capacity to the job.
Professional teams of cleaners will be able to determine different types of cleanup requirements, suggest to you what your space needs and then allow for detailed cleaning and a thorough final examination of the premises as a prerequisite to client and owner of the place. You can show your newly constructed or renovated property to potential clients or even your family.
Construction Cleaning
You may want to get rid of the multitude of paint splotches, glue smears, the fine sheen of plaster and carpet dust that coats everything. Empty tin cans and leftover tools and machinery, and for that reason hiring professionals makes the tasks easy and convenient. You should get consultations not only to make your site more visually appealing. But residue left behind needs to be disposed of carefully, too. The residue is very detrimental to health. Therefore, it is so important to hire someone who will act in compliance with local garbage disposal laws by disposing of the material safely.
To understand fully the multitude of services the cleanup operation can offer, here is a list of many things construction cleaners should perform for you:
Trash removal, cleaning of bathrooms, kitchen, and plumbing fixtures, sinks and mirrors;

Wall dusting and vacuuming to prevent dust particles from staying suspended in the air;

Cleaning windows and window tracks, polishing counter tops, fixing light sockets and storage areas, waxing and stripping tiles surfaces.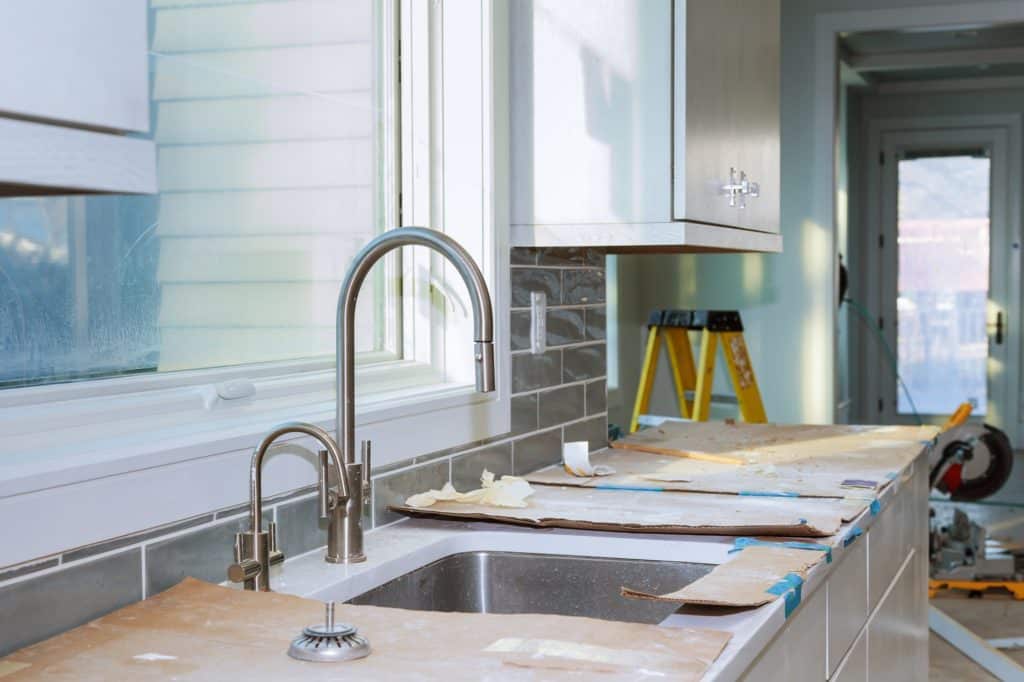 Hiring Professional Construction Cleaners
That's a lot of work you can get done around your site by simply hiring the services of professional construction site cleaners. Consulting post-construction site cleanup companies will give you direction. A steady pace, a time frame and substantial cost savings all combined in one-stop solution.
Another bonus is that professional cleaners understand and follow local garbage disposal regulations. They ensure that all types of post-construction waste is disposed of properly in a landfill. Construction site cleaners are required to have necessary permits and licenses. So rather than doing this challenging job yourself, it is best if you leave it to the professionals! Whether it is a remodeling project or a full-blown construction venture, the best course of action is to consult with and hire a trained cleanup task force in your area. Since they won't only do the job, but do the job well!
Post-Construction Cleaning At Your Service
Post-construction cleaning services is hard, and experienced cleaners provide the best cleaning strategies for your apartment or home. Consider getting it cleaned as soon as the construction project is finished. Else dirt will accumulate, and you will have a tough time to do it later. Book now online your post-construction cleaning with us, we get the job done!