When it comes to hiring an agency for construction cleanup service, then the first thing which strikes your mind is, "How much does it cost for me? The charges of construction clean up are different for different conditions. It may vary from company to company. But if you want to determine a specific or approximate price to set your budget, you will get some guidance from this article. This article will learn the basic factors of construction cleanup and how it is useful for you.
Whether it is a new construction building or remodeling some part of a house, like renovating the kitchen, post-construction cleaning is important. You can't sit back and enjoy yourself with your family after completing the construction of your home. Construction produces a lot of dust and debris, which affect the health of your family.
You can clean this yourself, but it took a lot of time. That's why most people hire construction clean up service for cleaning their space after the construction is complete. It is a laborious process where they have to sweep the floors, clean all the appliances, windows, and doors with an HVAC system. It doesn't cost more to you and provides a clean and safe environment with peace of mind.
A Construction left an incredible mess behind it. These are dangerous for both the workers and people looking to move in after the construction work is completed. That's why by conducting a safe post-construction cleanup, you can avoid injuries. By hiring a post-construction cleaning service, you can get many benefits in an affordable price range. To learn more about this, continue this article till the end.
Is It Necessary To Hire A Construction Cleanup Service?
Whether it is a residential construction site or commercial construction site, construction cleanup service is necessary. People rarely think about this after their construction work is done. Most people are stressed out about moving their appliances and household items from one place to another place.
If you are one of them, then hold on! Maybe you missed a step. Instead of cleaning this place with yourself, find a professional cleaning agency that can help you clean up the mess. There are thousands of cleaning agencies available which provide this service to their customer. By hiring these agencies, you will get your job done properly. You can even book cleaning services online.

Dust is one of the most common issues in the construction site. If you can't handle this correctly, it can cause various issues to your health like asthma. The construction clean up agencies has heavy vacuums that collect all the construction dust and particles. No matter which type of tiles you have in your home, the specialized cleaning agencies will clean your floors without affecting its value. But is it affordable for everyone? To find out this, let's discuss the factors which affect the price of post-construction cleaning.
Benefits of construction cleanup
By hiring a construction cleanup service, you can get a lot of benefits, as we exposed here. With this, you will get a cleaner and safer site to move around. Cleaners will provide a detailed and professional cleaning service. They will remove all the trashes inside and outside of your home and clean each corner of your home. Dusting off the wall and vacuuming with polishing the cabinets. Other than this, they will do stripping and waxing the floors.
This is a cost-effective method. They will provide a guaranteed fast service to their clients and complete their job faster than the local cleaners. They use all the experiences to clean your space. By hiring them, you don't have to worry about waste disposal. A construction cleanup service will help you to get a detailed and completely clean area.
Through this, you can save your time, efforts, and money. If you want to achieve a safe and effective service, then hire a construction cleanup service after the construction. Once your construction work is complete, you can hire a post-construction cleaning service. With the help of them, you can quickly move into your newly built house with your family.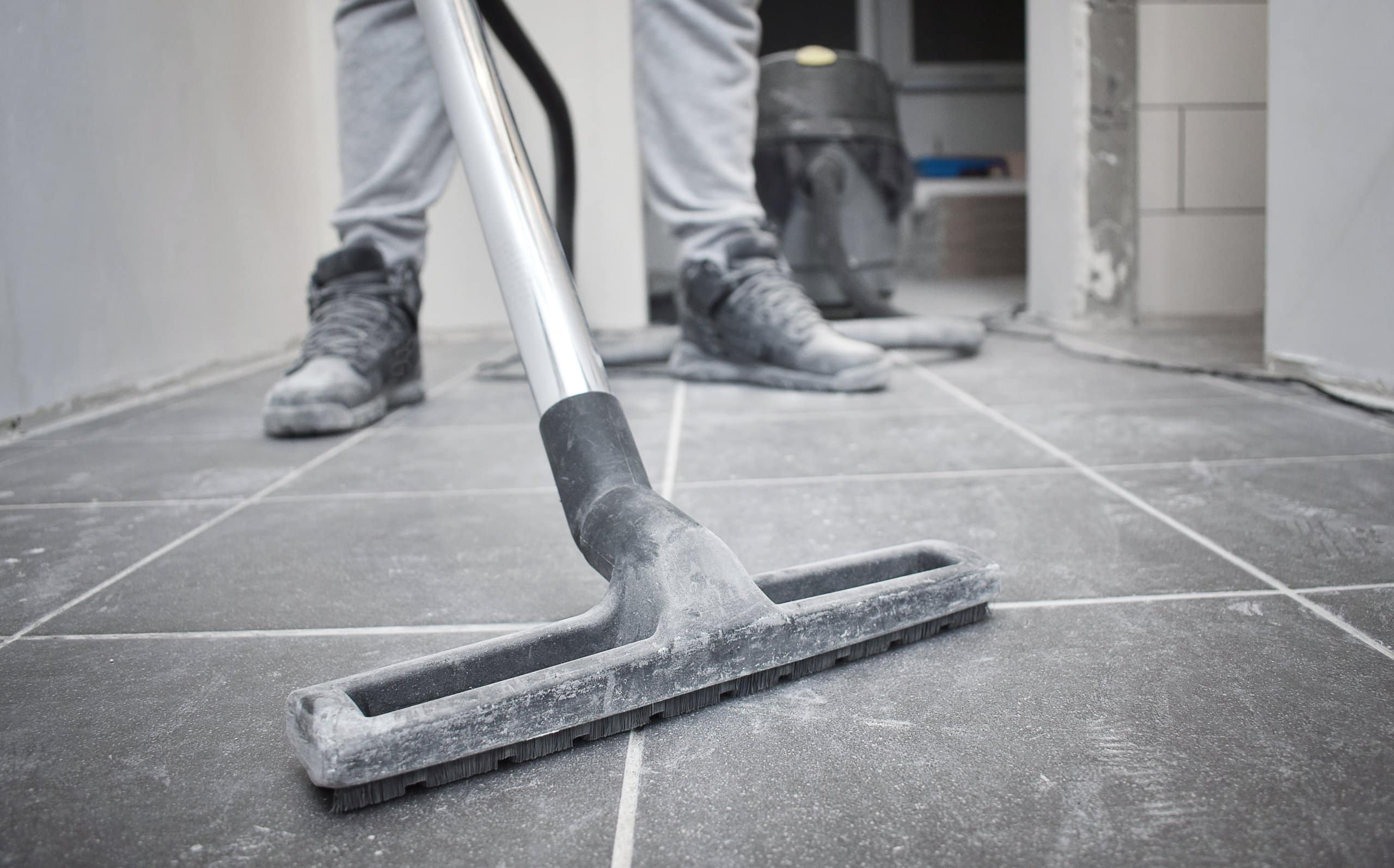 How much it cost you?
Price is the major factor that you should consider before hiring any agencies. Post-construction cleanup service price depends on the various factors, including the size of your building, type of building, location, manpower required to fulfill the task, etc. The post-construction cleaning process works on the 3 phases. A light cleaning service is less expensive than a deep cleaning service.
If we talk about an approximate price, then a large commercial property might cost $0.20-$0.40 per square foot. You can also research about this by visiting the different cleaning sites and comparing their price charts. You can ask by calling the expert cleaners of different agencies and all. The cost of construction clean up is also affected by the saturation of the local market.
The cost also depends upon which type of cleaning service you need. Most companies provide a special package of pre- and post-construction cleanup services that include varieties of works. If you have a good budget, then you can purchase a whole package for this. You can also ask for a quote from different agencies through mail and texts. In the below section, you will learn about the factors that affect the cost of cleaning.
Factors that affect the price of post-construction cleaning service
The size of your space plays an important role in affecting the price of construction cleanup service. Most of the companies charge according to per square feet while some companies charge hourly.
The price depends upon what furniture and equipment or appliances are present in your workspace. There are such items that need special cleaning service that includes carpets and curtains etc. The household items that are present in the workspace determine the cost of your service.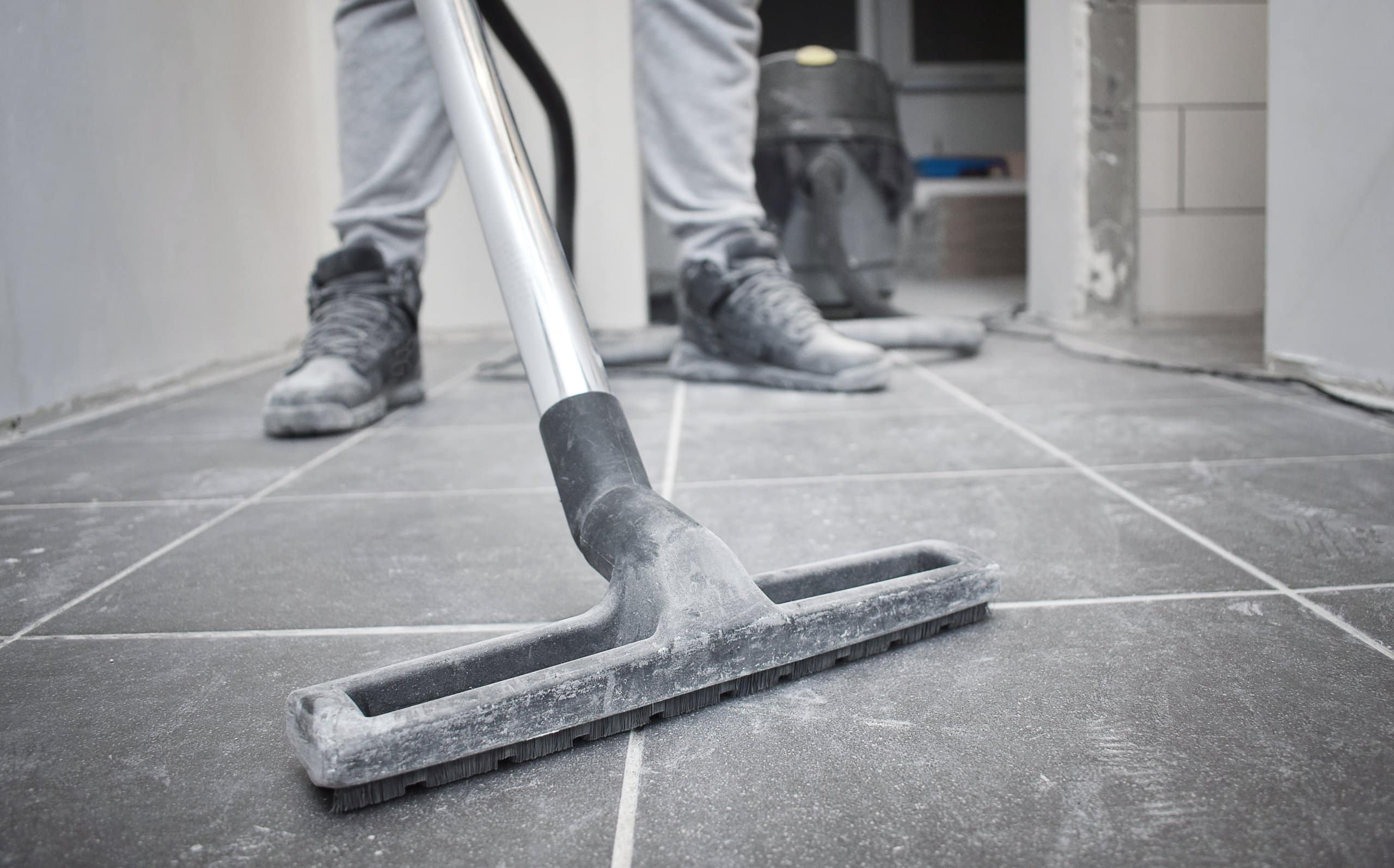 Most of the company charges per hour rate. They set a minimum wage for the workers per hour. Most of the professional and experienced worker may ask for some extra charges. If the service includes some extra jobs, then they may charge some extra cost to you. If you want to hire a cleaner during holidays and an emergency, it can also affect the charges.
Location of your workspace
If your construction area is upmarket, then it may cost higher for you. Certain areas are too expensive, and it can also increase the charges of cleaning.
Experience of the company
The cost also varies from companies to companies. Local companies cost a little, but they will cost a little more when you hire an experienced and professional company.
If you have existing wood floors or renovate just a part of your house, the construction can scratch the floors. If you want to take extra care of your floors, you can ask the cleaners to wax the floors that cost extra charges.
Additional construction cleanup requirements
Other than the above points, if you have some additional cleaning requirements from the agency, they will cost extra charges.
So, to determine the approximate cost of a construction cleanup service first, you need to understand the basic factors of post-construction cleaning. By learning the above-discussed points, you can try to minimize the cost of your cleaning efficiently.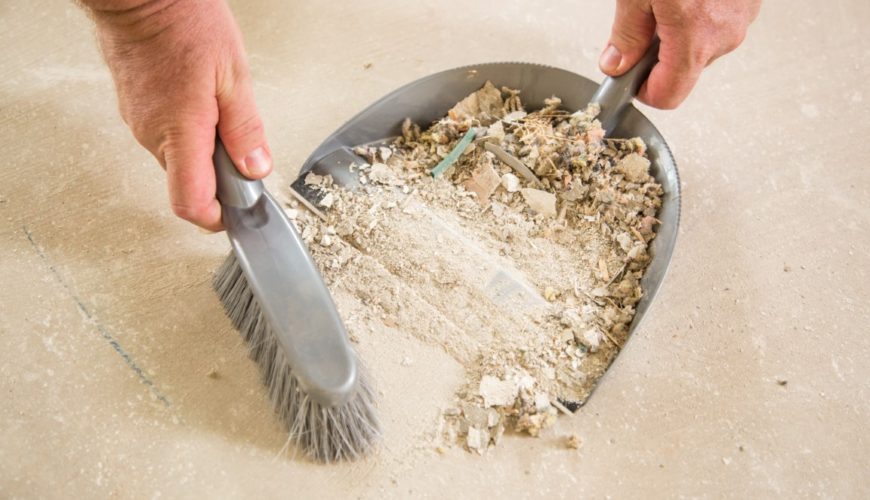 The 3 phase of construction cleaning service
A construction cleaning service includes 3 phases. Some local companies don't offer the 3 phase cleaning, which costs cheaper for you. So, don't hire such agencies just to save your money. Hire an agency that provides a proper cleaning service with utmost care. If you are looking forward to hiring a post-construction cleaning service, you should know about the 3 phases.
Initial phase of construction cleaning
Once the construction is done, the cleaning agency will start the cleaning phase. During the initial phase of the cleaning, the cleaners will remove all the stickers on your windows and major appliances. They will remove all the dirt and debris from the space by sweeping and dusting. All the unnecessary items are discarded and cleaned properly. After this, the site is ready for further preparation and construction works.
Second phase of construction cleaning
The second phase of construction cleaning includes an in-depth cleaning of all the glass. During this phase, the cleaners will clean all the interior surfaces so that you can move into your newly built home. The areas which are covered in this phase are:
Cabinets:
Each cabinet is cleaned properly from inside and outside with a microfiber rag. They will vacuum each corner of your home to eliminate all the dust particles from your home. This phase is necessary to eliminate all the dust & debris from your home.
Bathrooms:
In this phase, the cleaners will also clean the bathrooms and their floors. They will clean the counters, mirrors and showers, tubs. They will also clean the wall of your bathroom if there are any strains.
Floors:
The most important part you should take care of during the cleaning process is the baseboards and floors. No matter which type of floor you have, the cleaners will clean your floors with the utmost care to cause no damage. After offering a deep cleaning process, the cleaners will make your space ready to move in.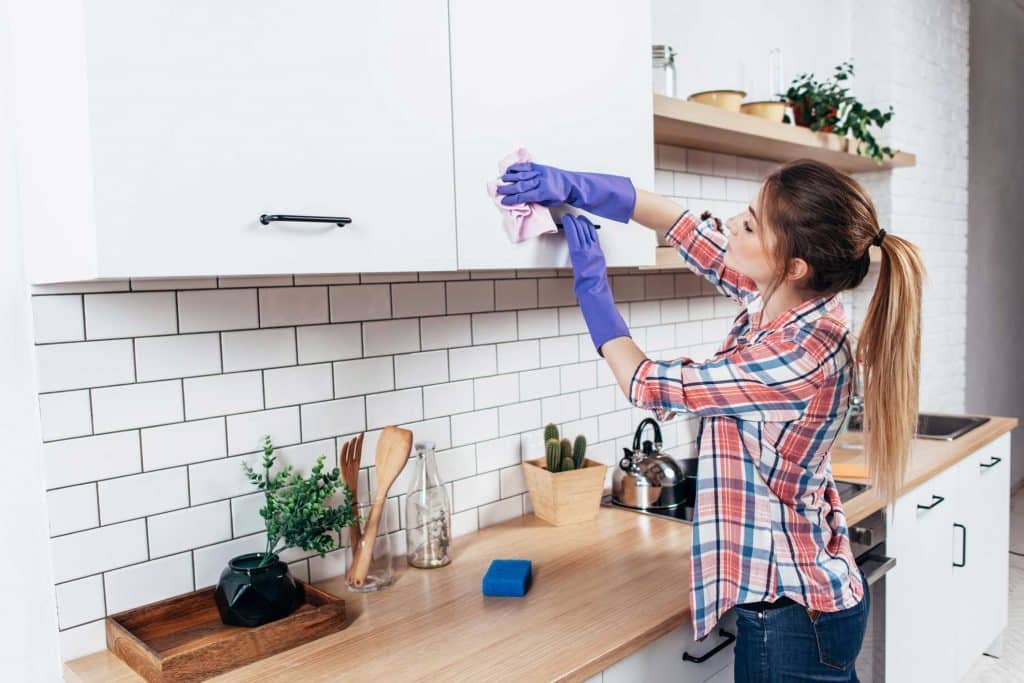 The third phase, touch up clean

:
After a week, the cleaners will gain visited the site and wipe down all the dust and debris. They will visit the site and check each corner of your home, whether the work is done properly or not. We also remove the smudges and other particles that are present on the glass surface.
The above 3 phases will help you to settle down all the worries of your cleaning process. By hiring a cleaner for construction cleanup service, you can make your space ready to move in. They will take care of your property and works hard to meet your expectations.
How to minimize the cost of post-construction cleaning service?
If you want to minimize your construction cleaning service cost, you can do some small things to protect your space. You can follow the below points to limit the disruption and minimize the mess left behind the construction.
Cordon off the renovated zone:
To minimize the dust particles, you can hang a cordon down the floor and around the renovation or construction area. In this way, you can seal the area. For better results, you can apply masking tape across the cordon so that it can stick with the walls and floors. You can also add some rods so that it can hold the cordons. To make it convenient, you can add the zipper to get in and get out of the house. In this way, the dust particles and other garbages are not spread over the entire area, and you have less space to clean.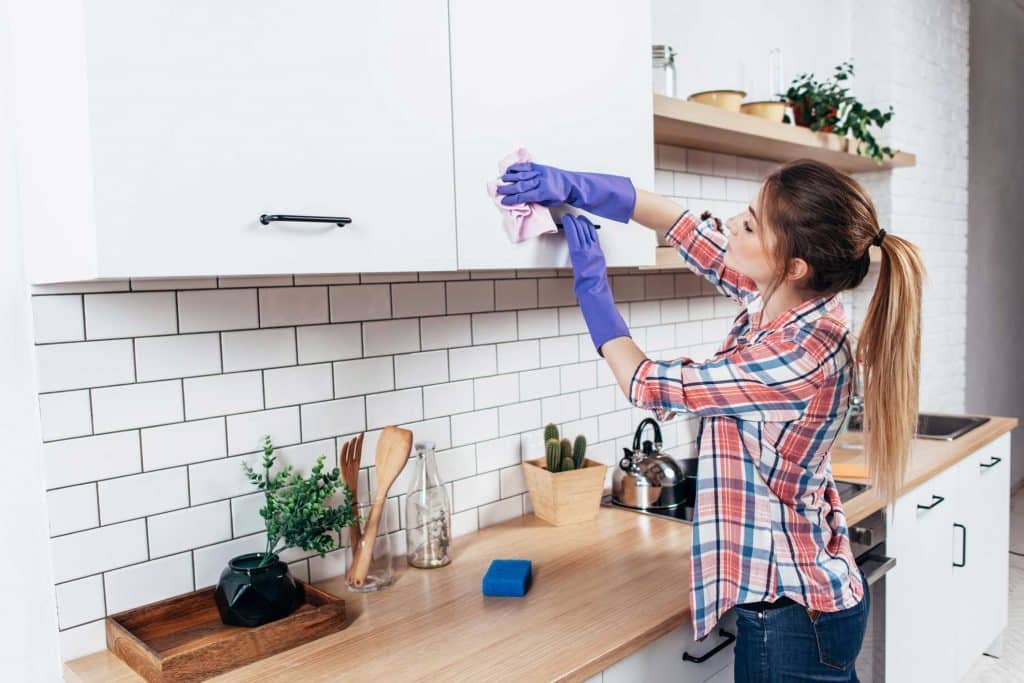 You should protect your every household things from the renovation zone. You can also shift these things to another room so that it can be safe. If you don't have an option, you can cover those with paper or cloth.
Floors are something that increases the value of your home. So, you should take proper care of your floors. It should be covered with construction papers. It will be better if you also cover the windows.
If you are renovating a part of your home from the center, you should consider laying the continuous tarp in all the areas. By this, you can prevent the dirt from other spaces.
Cover all the furniture of your home and properly seal the closet doors so that the dust particles can't enter your closet through the gap.
If you have a vacuum in your home, you can use it after the construction work. By this, you can eliminate all the smaller particles. If you don't have a vacuum, then you can open the doors of your home too.
Try to regularly clean up the areas where the construction or renovation work is done. Sweep and vacuum all the surfaces and wipe down the glass windows for yourself. By regular dusting and mopping, you can make the space clean. You can also try some DIY hacks to cover the areas to minimize your cleaning process cost.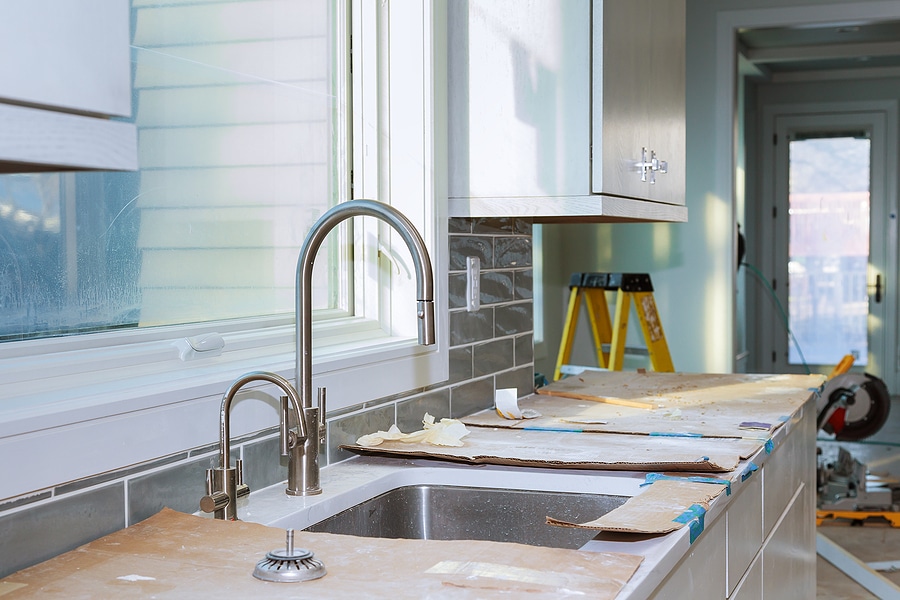 Choose the best company to hire for post-construction cleaning service
Check the reputation of a company

:
To hire a company for construction clean up service, you should check a company's reputation. Check their experiences and how many years they are serving in this field. Check the quality of their service by checking the reviews and ratings of a specific company.
Always try to choose a company that provides a range of services. You should choose a company that provides a one-stop solution to your requirements. You can also ask to customize a service from the company. Most of the companies provide different packages for construction cleaning services.
Ensure about the workers:
Before hiring a company, ensure that the company has insurance if the worker gets hurt during the construction work. By this, you can feel safe and have peace of mind. In this way, you can ensure that you are not responsible if anything has happened during the construction work.
Hire the cleaners trained and working in this field over the last years. A professional cleaner always tries to meet customer requirements. They will try hard to satisfy their clients. Without getting proper information about the company doesn't sign anything.
Before hiring any company, first, discuss the payments. You can ask for quotes from different agencies and compare the prices and experiences to choose the best one. Always try to choose a company that provides maximum service at a limited price. Don't go for the companies that provide local and inexperienced cleaners with limited service to save some money.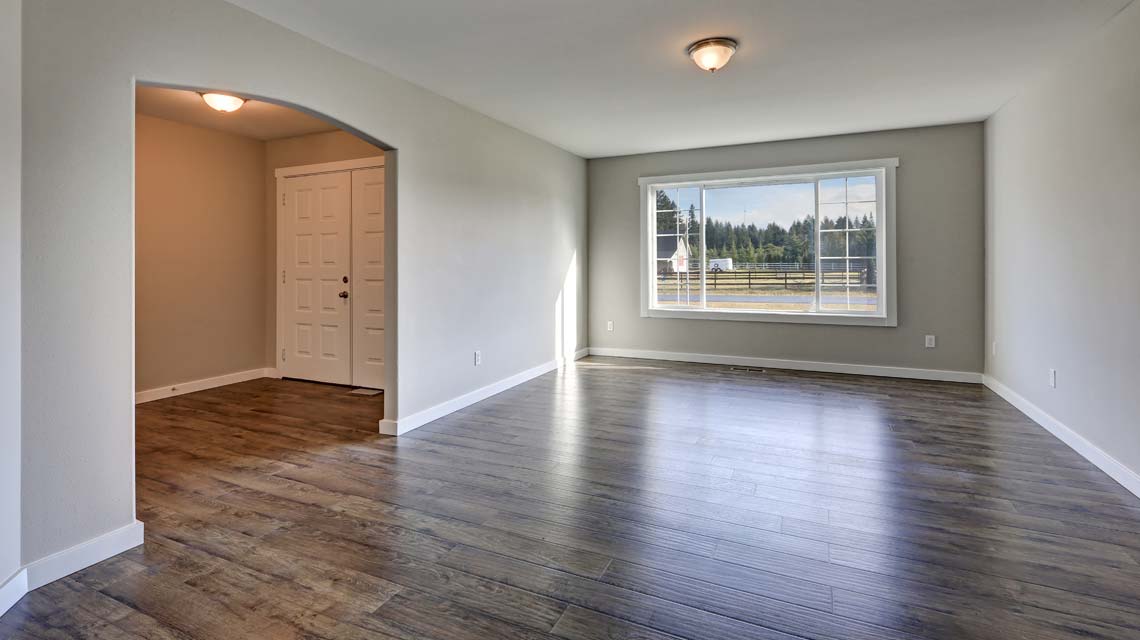 Conclusion
Now make your residential and commercial area cleaner and safer after a renovation or construction with a construction cleanup service. To get an affordable solution, you should research more about this. You should research various companies and compare the prices. Don't compare the prices only but compare the experience and reputation of a company also. Try to check the reviews and ratings of a specific company also.
By entrusting the cleaning job to a trustworthy company, you can ensure that all the debris is cleared. The professional cleaners will be aware of the safety procedures and the guidelines that should be followed during the cleaning process. A professional cleanup company doesn't bother you much in the future. By hiring a construction cleanup service, you can get peace of mind and sit back in your home and take some rest after the construction work is done. So, hire a reputed agency and start packing your luggage to move into your new home.
Even after the construction you need to do maintenance to keep things from breaking down, so read more tips you might need.
Hire My Cleaning Angel as Your Post-Construction Cleaning Service

A post-construction cleaning is hard to do by yourself. If you don't have time or don't want to clean by yourself, book now your post-construction / post-remodeling cleaning with My Cleaning Angel. We are the best cleaning agency in Florida.