Did you know that you can burn almost 200 calories after a two-hour clean? This means that a good back-to-school cleaning can help you burn calories and prepare your home for the upcoming school year. A person spends 85% of their time indoors, which increases when kids are cooped up during holiday time, so it's important to clean home before school; disinfect, de-clutter, and clean thoroughly to create a healthy environment for them.
Back-to-school cleaning tips include deep cleaning, enlisting the help of family members, and setting up reward systems for chore completion. You can even involve the kids in the cleaning process by assigning them specific tasks and allowing them to earn rewards for good performance.
Tip # 1 – Create a Cleaning Checklist
The back-to-school season is an exciting time for most parents, and this means more time for cleaning. Whether you're bringing your kids back to school, organizing a garage sale, or donating unused items to a charity, you can take advantage of this time to get your home clean and organized. Another effective back-to-school cleaning tip is to create a cleaning checklist and delegate tasks to other family members.
You can even include your kids in the cleaning process. Make sure to make a checklist for each day, and assign tasks to each other so that the entire process is more efficient. It is also a good idea to limit the amount of cleaning on weekends, so you can have time to relax.
Also, create a daily routine for sweeping, dust mopping, and mopping floors. If you're short on time, you might want to consider a 15-minute nightly clean-up. You can even implement a mat in the doorways to keep the dirt at bay.
Tip # 2 – Start with the Fridge
The number two back-to-school cleaning tip for parents is to start with the fridge. Towards the end of summer, the typical household's refrigerator resembles a war zone. Restarting a fridge-freezer in preparation for fall is a great task for the return to school cleaning week. To assist your kids adapt to life back at school, check expiration dates, toss out old food, and complete a shopping list with nutritious, high-energy meals.
Each year, there are around 300,000 instances of food-related sicknesses. Use a sanitizing spray or a mixture of white vinegar and water to thoroughly clean your refrigerator. Put a cup of baking soda in the back of the refrigerator to get rid of smells that have been there all summer.
In order to reduce cleaning time, it's a good idea to soak the dishes in warm soapy water before you start to tackle the fridge. This will make your job easier and faster.
Tip # 3 – Cleaning the Pantry
Cleaning the pantry is an essential part of keeping the home clean. Each month, it's a good idea to clean out the pantry and move expired items to an area where they can be used. Once the pantry is clean, move on to the bedrooms. Ask your kids to pick a day to clean up their rooms. This should include vacuuming rugs and putting things away.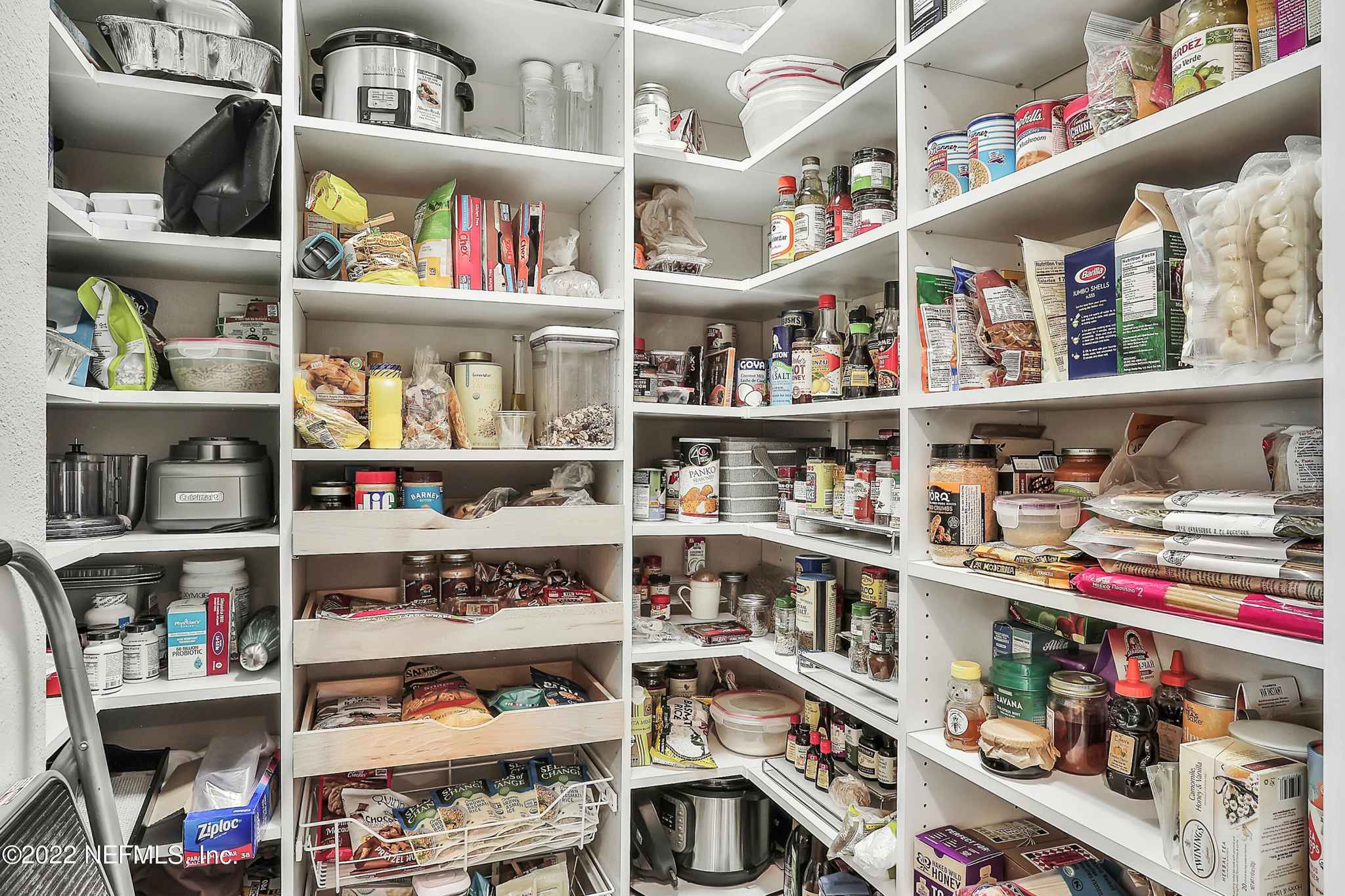 Tip # 4 – Compile a List of Cleaning Products
If you're getting ready for the new school year, it's a great idea to stock up on cleaning products for the entire house.
All-purpose Cleaner and Vacuum Cleaner
Investing in a good all-purpose cleaner and a vacuum cleaner is a great start. Whether your child is a first-year student or a parent with a busy schedule, you'll want to provide them with the necessary tools for the job.
Invest in a microfiber all-purpose cleaning cloth. It's versatile and works well on any surface. The tiny fibers grab dirt, dust, and hair effectively. This allows you to clean more in less time. Use it to wipe down backpacks and other surfaces. You can also use it to spray with your favorite organic cleaning solution.
Anti-Microbial and Antibacterial Products
Buy anti-microbial and antibacterial products. Kids are prone to viruses and bacteria, and these can be dangerous to their health. Avoid using harsh cleaning agents, and buy safer antimicrobial products to help combat bacteria and germs. There are some great cleaning products on the market that are safe for the whole family.
One of the most important back-to-school cleaning tips for parents is to wash your hands before picking up your kids. Use hand sanitizer and keep it with you. Make sure that your children sanitize their hands right after they get in the car.
Tip # 5 – Safety First
Back-to-school cleaning tips also include buying cleaning supplies that are safe for both the students and the teachers. Teachers should also wear protective equipment and wash their hands often. Always remember that mixing cleaning products is dangerous for young children, so be cautious. In addition, you should only purchase products you know are safe for the environment.
Some cleaning agents are harsh and require eye and glove protection. Also, you should avoid mixing different cleaning agents because they can create toxic chemical reactions. For example, mixing bleach and ammonia cleaner can cause serious health problems.
Tip # 6 – Involve the Kids in Cleaning
Enlist your children's help in back-to-school cleaning. Kids can get a lot done in minutes if they're competitive. This way, they'll get a sense of accomplishment and the process will be fun for all of you. If you have older kids, give them more challenging jobs. For younger kids, assign easier jobs.
Getting the kids involved in the cleaning process is a great way to bond with them. It will teach them responsibility and change their perspective on cleanliness. For example, if you have a reward system, giving your kids a gift or pocket money for doing a good job can encourage them to clean more often. Many parents work from home, which is a great way to bond with your children and teach them good work habits.
They may not be as experienced as you are, so you'll need to be patient. You may think it's easier to do the cleaning yourself, but it's important to make sure that they understand the process. This way, they'll have a better understanding of what they should be doing when it comes to home cleaning and will understand their role in home cleaning in general, not just back-to-school cleaning.
Assign Chores According to Their Expertise
You can also give your kids a list of chores that they can perform well. It will also help them feel valued, which will encourage them to take on larger jobs. As long as the children are having fun, they will be more motivated to work with you.
Declutter Rooms One By One
The beginning of the school year is a good time to declutter rooms and organize your space. After the summer, sports gear, toys, and clutter can pile up. Getting rid of all of the excess items is a great way to organize your space and make it easier to find things.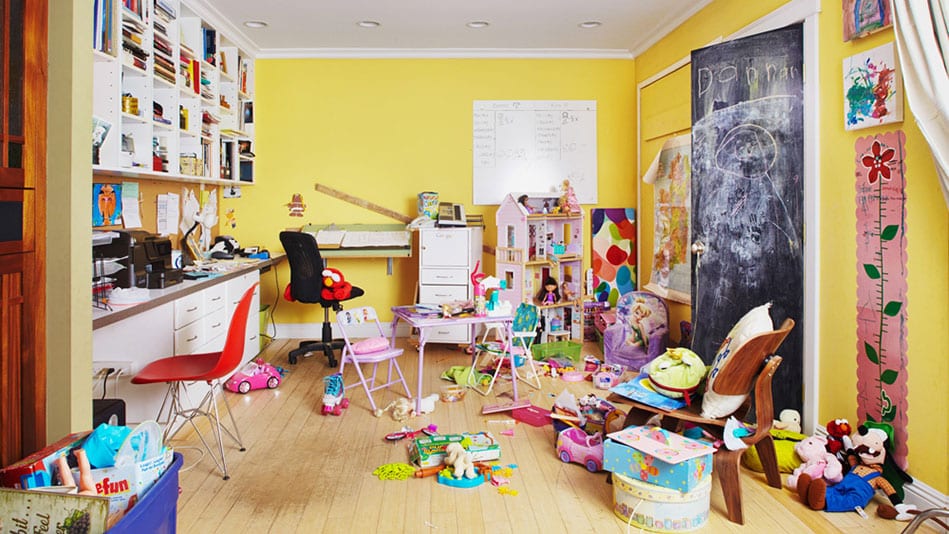 Tip # 7 – Clean Home before School – Time to Organize!
The next tip for back-to-school cleaning is to organize your kids' room. Kids tend to keep so many things in their rooms that they don't have space to put the necessary stuff. Making the room a "zone" allows you to put high-activity items out of sight. Make sure they have a designated area for school. This area should include hooks to hang their clothes. Sunday is a great day for kids to pick out their outfits for the week.
Keeping the room organized will make it easier for them to focus on their school work. Having the kids study with you will help them stay focused and will help them to complete their assignments with minimal distractions.
Tip # 8 – Go Through Outgrown Clothes
One of the most productive back-to-school cleaning tips is to go through your kids' closets and drawers for outgrown clothes. If your child has outgrown certain items, put them in a separate pile for donation or packing. Sort out clothes that no longer fit by color or size and set aside the items that need to be donated. Once this step is complete, make sure to label the bins. You should put the items in separate plastic bins or boxes.
This will help you keep clothes that can be worn again by younger children.
Children are notorious for hoarding and collecting. You can use plastic tubs with lids to store outgrown clothes. Sort them by size and season.
Tip # 9 – Establish a Shoe Station
30% of the dirt is brought into the first three feet of your house, with the rest going up to 25 feet within the rooms. Everyone in the house is going to have some dirt, mud, and other contaminants on their shoes; it's unavoidable. You can spend half an hour setting up a shoe station on the front and/or back porch, where guests are expected to remove their shoes before entering the house. You could even want to put some thought into it and put a creative sign up at your shoe station.
Important Suggestion: If you have hardwood flooring, place a mat in your shoe station to collect dirt before it can get on the floor.
Clean any shoes before donating them.
Tip # 10 – Designate Chore-Time and Make It Fun
Make chores fun by providing your kid with a time-limitchore time for your children. This will help them establish a routine and help them develop a sense of structure. It can also be fun to make a chore chart. The kids can choose a color and grab a balloon when they complete a chore.
You can also create a chore binder, where one page can be devoted to each room. Each page can have illustrations of what needs to be cleaned. You can even use clip art to illustrate the steps of cleaning. Put the pages in clear page protectors and place them in a binder for easy access. You can then pull out the binder when you have company coming over, or when a room needs a good clean. It may also be a good idea to let each child take a room of their choice.
Choose a time and place for the children to help out. For example, let them help you clean the kitchen or put dirty clothes in the hamper. You can even designate chore-time for the entire family. This will reduce resistance and conflicts. In addition, having everyone participate will teach them that everyone contributes to the mess in the house.
Tip # 11 – Disinfect High-Touch Surfaces
To prevent the spread of germs, disinfect high-touch surfaces frequently. This includes doorknobs, taps, elevator buttons, keyboards, computers, and favorite toys. Use disinfectants designed for these surfaces. Make sure to follow the product label's directions for use and to wear gloves while cleaning.
Regular cleaning is crucial to prevent the spread of COVID. In addition to disinfecting high-touch surfaces, you should also clean sleeping areas and washrooms regularly. It is important to wear a proper respirator and wash your hands thoroughly after handling contaminated laundry.
Tip # 12 – Use the Best Cleaning Equipment
If you want to give your home a fresh, clean look, invest in quality back-to-school cleaning equipment. You can purchase an Extendable Duster to get in high places, or a Backpack Vacuum to reach tight spaces with ease. Both have an HEPA filter that removes harmful particles.
Maintain Cleaning Equipment
Routine maintenance of cleaning equipment can increase its lifespan and efficiency. For example, check the filters in your vacuum machine regularly, clean the mop heads and replace dirty ones, and change the buckets and rags as needed. It's also important to organize and label your cleaning equipment so it's easy to find and use. Performing routine maintenance can save you a lot of time.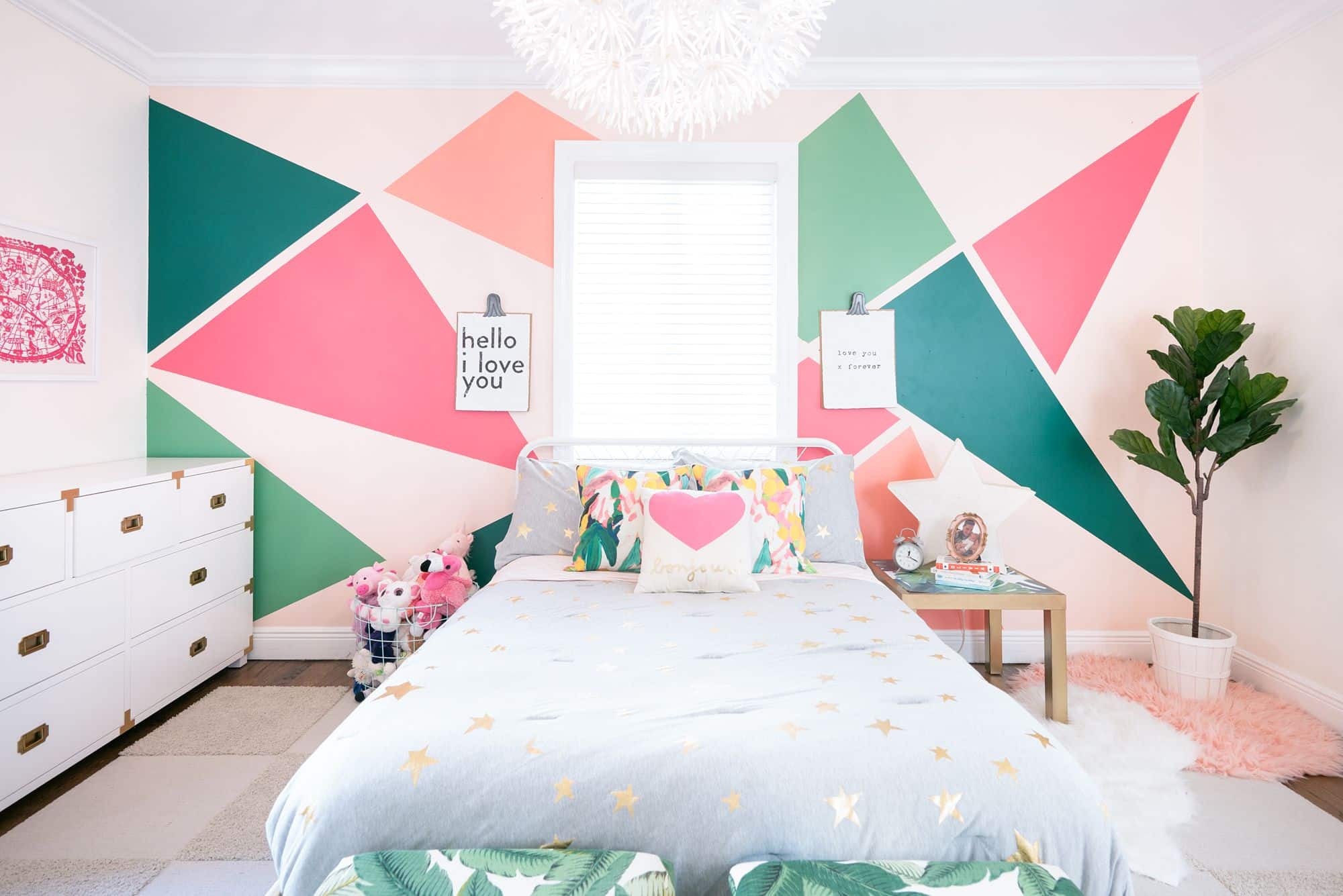 Conclusion
Regular cleaning of your home will make back-to-school cleaning, deep cleaning, or any other type of cleaning much easier. At MyCleaningAngel, our team of professionals offers a wide range of house cleaning services. We make sure to leave the property spotless. With our services, you will only need to keep up with your regular cleaning schedule, and won't have to make any extra effort. Contact us today to avail of our services.
You can book cleaning services online, it's fast and easy. In less than 60 seconds you can book any type of cleaning.