Although the holiday season can be a joyous time filled with laughter with family and friends, it's also a great excuse to slack off on keeping your home neat and tidy in favor of more enjoyable endeavors, such as eating and drinking with your loved ones.
However, you should start thinking about putting some effort into cleaning for Christmas early this year because you don't want to tackle all of it at once and risk getting burnt out. Christmas also means surprise guests so you should be well-prepared in terms of food and cleanliness to give off a great vibe. So when should you start cleaning for Christmas? Read on to find out!
What is the best time to get started on Christmas Cleaning?
The standard rule of thumb is to start the Christmas deep cleaning two to three weeks before the festivities. Still, the size and features of your house also play a role. Because of this, we recommend setting aside some time to think about everything that needs to be done and how long it will take you to do it. Having little ones pitch in to assist clean the house before Christmas makes the task go by much more quickly and easily. So, prioritize which tasks you should do yourself and which you can delegate to others in the household.
The purpose of this "workout" is to help you better understand the scope of the project, prioritize tasks, and stay on track throughout this hectic month. Confused about how to get started? To simplify matters, we have created an extensive Christmas cleaning guide that will help you at every step along the way!
The Ultimate Christmas Cleaning Checklist
Clear the Decks!
This is a great way to get the ball rolling on your intensive pre-holiday cleanup. Among many things that need to be done to spruce up a house, this is one of the least exciting. Celebrations like Thanksgiving and Christmas are great times to get go of unused stuff that is taking up valuable space around the house.
You should go through your home room by room and clear your cabinets, drawers, and closet before making any decisions on what to keep and what to get rid of. Everything from used furniture and electronics to lightly used apparel, books, and household linens can be collected and donated to a good cause.
If you need more room in your house, get rid of all the damaged, torn, and empty belongings. This is one of the best Christmas cleaning tips that can help you spread positivity throughout your home and give you a more stress-free mind as the holidays approach.
Scrub and Disinfect Everything
During the holiday season, countertops will be in the spotlight. Give them a thorough cleaning before the big day. After using the kitchen for food preparation, it is important to clean the counters and appliances immediately. This is because raw meat might harbor harmful bacteria and viruses. Before getting started in the kitchen, give the counters a good scrub so that your guests won't be put off by the unappealing appearance of your space or any foul smells.
You should also clean and polish the furniture, counters, and shelves. To get rid of the dust and grime that has accumulated, simply wipe with a damp cloth. One other option is to use an all-purpose cleaner or to make one's own by mixing baking soda and vinegar into a paste and using it. Don't forget to polish and scrub the star of the holiday, your dining table!
Prepare the Guest Room, Toilet, and Closets
It's a good idea to clean out some closet space if you want to host Christmas guests. They will be carrying suitcases, bags, and coats, and you do not want them to obstruct your hallways or rooms. It's also a good idea to tidy up the guest room. Make sure your Christmas guests are comfortable by giving the place a good cleaning, dusting, and laying out fresh linens.
Holidays are indeed a time to relax and unwind, not spend cleaning the bathroom. But it's a necessary chore that should be on your Christmas cleaning guide if you plan on having friends or relatives for a stay or even just for a grand dinner! Let the toilet bowl do the cleaning for you with some heavy-duty cleanser. After you get out of the shower, use an all-purpose cleaner to wipe off the tiles. As the dirt is loosened by the heated vapors, you'll have an easier time cleaning your bathroom. Use glass cleaner or rubbing alcohol to wipe down the mirrors and remove toothpaste splatters, fingerprints, and water rings.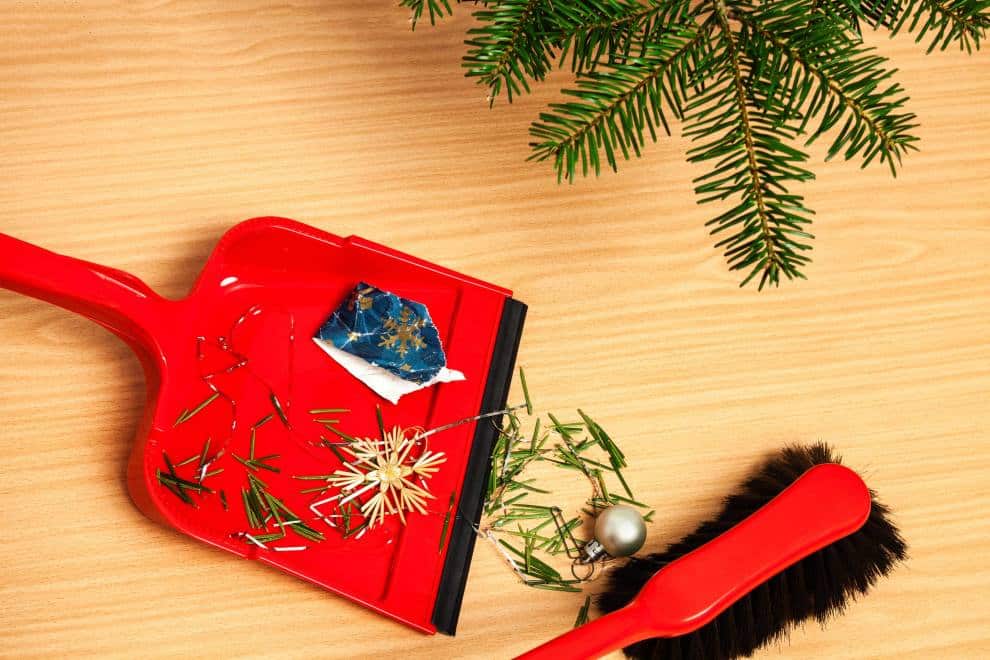 Must-do Christmas Oven Cleaning
It's time to move on to the kitchen and give it a good scrub down and tidy up. There's a lot to accomplish here, but the stovetop should be your priority. Christmas dinner is an important event, and you want it to go off without a hitch, but grease and other debris can make cooking unpleasant and can be dangerous. This means giving the oven a thorough once-over, giving it a test run (especially if it's brand new or you haven't used it in a while), and giving it a good scrub down from top to bottom.
Maintain Your Carpets and Upholstery
It's a good idea to give your furniture a thorough cleaning if you find a stain you overlooked, such as coffee on the carpet or grease on the sofa. Many stains on upholstery can be removed with a cleaning solution. Depending on how long the stain has been there, neutral cleaners or even water may be all that's needed to remove it from your upholstery.
Your carpet has been exposed to a lot of dirt since the day it was put in. A dirty and stained carpet will undoubtedly stand out if you have a lot of friends over for the holidays, so it's important to keep it clean. Although you could probably get away with only running the hoover once a week for the majority of the year, you won't have that luxury on December 25th!
It's not enough to just keep the surface of your carpets and rugs looking clean for your guests; regular hoovering is also necessary to prevent dirt and debris from being embedded in the fibers of your carpets and rugs, especially in high-traffic areas like hallways, entrances, and dining rooms. Carpets and rugs should be cleaned regularly because otherwise, mold and germs can grow from food particles and liquids.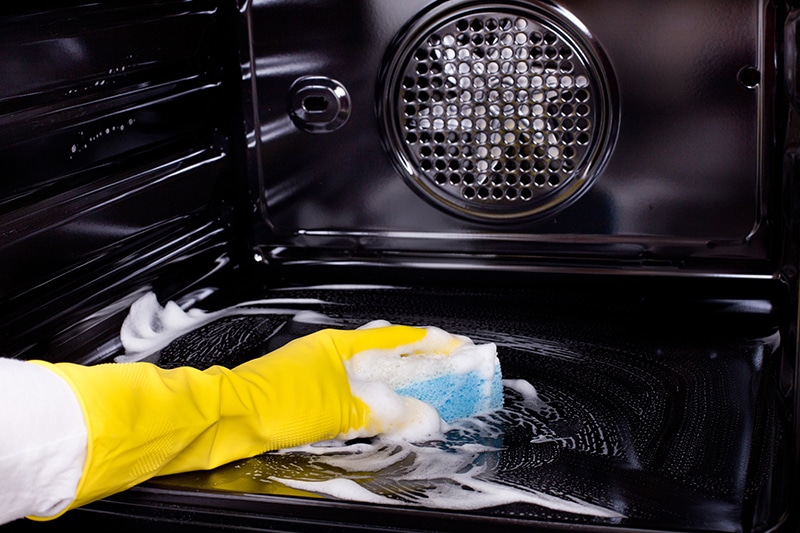 Christmas Cleaning Countdown
With Christmas just around the corner, it's time to get the sleeves up and the brooms out, and with our Christmas cleaning countdown as your guide, you will conquer any cleaning challenge that comes your way!
Three weeks to go
Clean out the pantry. Start by cleaning the shelves. Check expiration dates before restocking. Organize all holiday dinner ingredients in one spot. This helps avoid buying doubles.

Take inventory of the dinnerware you'll need. Clean tablecloth and place mats. If you're using good china that's been collecting dust for 11 months, wash the dishes promptly.

Clean the stoves and oven (including the door). As a precaution, skip the oven's self-cleaning feature. Your oven could malfunction during the busiest cooking holidays (yikes!).
Two Weeks to Go
Clean the fridge two weeks before. First, clean the shelves. Check expiration dates before restocking the fridge. Like in the pantry, keep holiday ingredients in plain sight.

Clean kitchen flooring. As the holiday approaches, you'll need to vacuum or sweep again, but major dirt will be gone.

Gather extra hand towels, bath towels, and bed sheets for guests. Wash them all now, so you don't have to the night before.

In case you have guests staying overnight, vacuum and dust the guest room. Leave out comfort goods.
One Week to Go
Clear kitchen counters for food prep. Put away small appliances you won't need for now. Also, clean bathroom counters.

Remove mail and toys from the living room. Leave a basket of extra blankets beside the sofa or armchair.

Scrub toilets and wipe exteriors.

Wipe the tub or shower (now is not the time to tackle those grout lines).

Provide extra toilet paper, clean towels, and toiletries.
One Day before Christmas!
Disinfect kitchen and bathroom counters. Remove any week-old clutter.

Empty kitchen and bathroom trash cans.

Clean the living room and kitchen floors. Wipe mirrors (and remember to follow an S pattern).

Sit back with a cup of tea (or a glass of wine) and applaud yourself for avoiding procrastination express.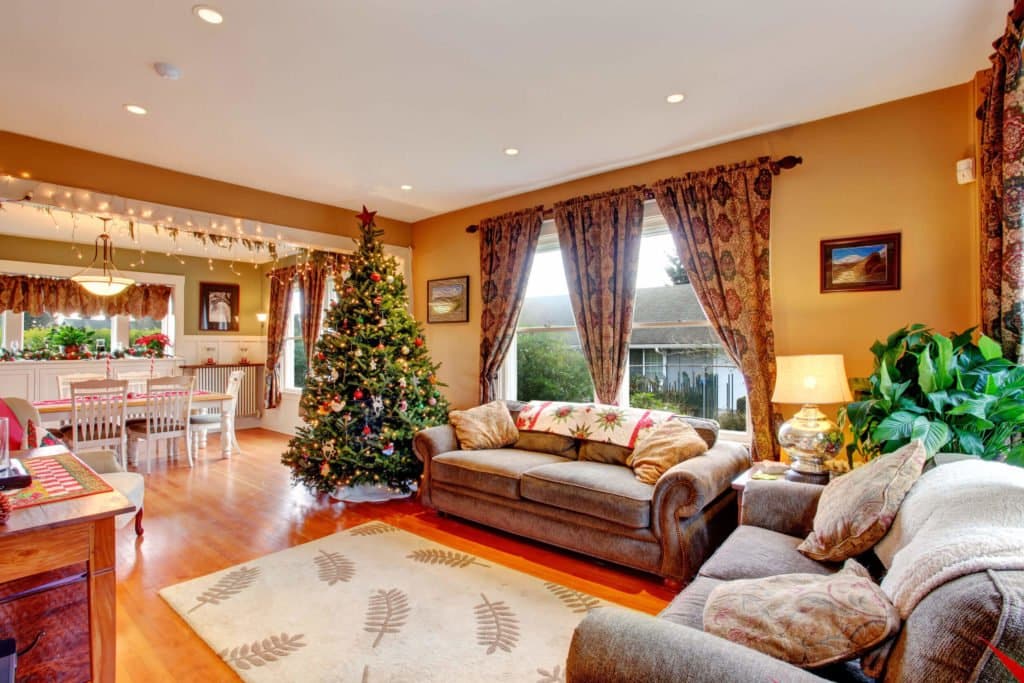 Leave the Cleaning to the Experts!
Christmas is a time for family, friends, and feasting. It's also a time for cleaning up after all that fun. But it can be easy to get overwhelmed by the sheer volume of stuff you have to deal with during the holiday season. If you're like most people, the last thing you want to do is spend your free time cleaning up after everyone else has left. What if there was a way to hire cleaning experts who could handle everything from dusting furniture to washing windows without breaking the bank?
That's exactly what we do at My Cleaning Angel — we make it easy for busy families like yours! Our team of cleaners will arrive prepared with cleaning supplies, tools, and equipment so we can get right to work right away!
Booking cleaning services online has never been easier. You can get an instant quote in our booking form too, try it on the link below.