Don't Neglect Your Pillows!
Your pillows are one of the most important aspects of ensuring that you're able to get the comfort and sleep you need. A good, clean pillow can do so much for us yet they're highly overlooked when it comes to keeping them clean. You may or may not be surprised to know that there's a lot that goes into making sure you have clean pillows than just replacing their covers. One of the biggest reasons why we don't properly clean our pillows is because most of us don't even know we can do that. Well, no matter what the case, pillow cleaning is very important. And if you're wondering how to go about it, you don't have to look any further!
There's a good chance your pillows aren't getting the deep cleaning they need. Did you know that unwashed bedding can trap dirt, germs, and bacteria over time? We don't think about this as often as we should. But the good thing is that washing pillows, even a couple of times a year, can help them remain soft and fluffy. As well as longer-lasting.
Give Them Their Air Time
Now, before you start using a washer to wash pillows, you must fluff out your pillows. So they'll restore their shape and remove any built-up dust. You can do this by hanging them in the open air on a clothesline and letting them stay there for a few hours. This will help make sure that you don't run into any issues with washing your pillows afterward. You can rest easy knowing your pillows will keep their shape and come out just fine on the other side.
Wash, but Gently
There's something to keep in mind. When you wash pillows, be sure to read the label to see whether or not they can go in the washer. It's very important to follow the care instructions that come on the tag so you don't end up damaging them in any way. Better to be safe than sorry! The important thing to keep in mind is that you have to use a good detergent. So that your pillows are thoroughly cleaned and come out smelling fresh.
If your washer is big enough, you can even wash two pillows at once to be more time-efficient. Plus, it's really good for the washer to have a more balanced load. So the water and detergent can better circulate inside. Be sure to keep your washer on a lower setting, to avoid any damage to your pillows. If in any case, you do not have a washer, then you can also scrub and wash pillows yourself.
Dry Them Off
Once you're done washing all your pillows effectively, the last thing you need to make sure of is that you're drying them off thoroughly. This step is very crucial because if your pillows don't dry up properly. They can risk mildew. Pillows need to be treated with care. Especially when drying because they tend to stay damp from the inside. Even if they appear dry from the outside. So, the first thing to avoid is the "auto dry" mode in the clothes dryer. This can cause a bit of a problem because the sensors in the dryers usually only detect surface-level moisture, leaving the insides damp.
The best way to ensure proper drying is to dry on moderate heat for a longer period. This will ensure no part of the pillow gets damaged and it's dried all the way through. A good tip for quicker drying is to add in a few dry towels along with your washed pillows. With that said, whatever technique you use to clean pillows, you'll still need to check for moisture inside. If you follow this guide then your pillows will come out fresh, clean, and as fluffy as the day you got them.
However, you need to be careful with how you wash pillows and dry them because of the different types of pillows there are. The main difference is the filling inside them. Which determines what kind of cleaning or washing they should get.
For first timers using house cleaning services or companies, estimating a average price is hard. That's why you find in our blog a post where we discuss prices for a maid service.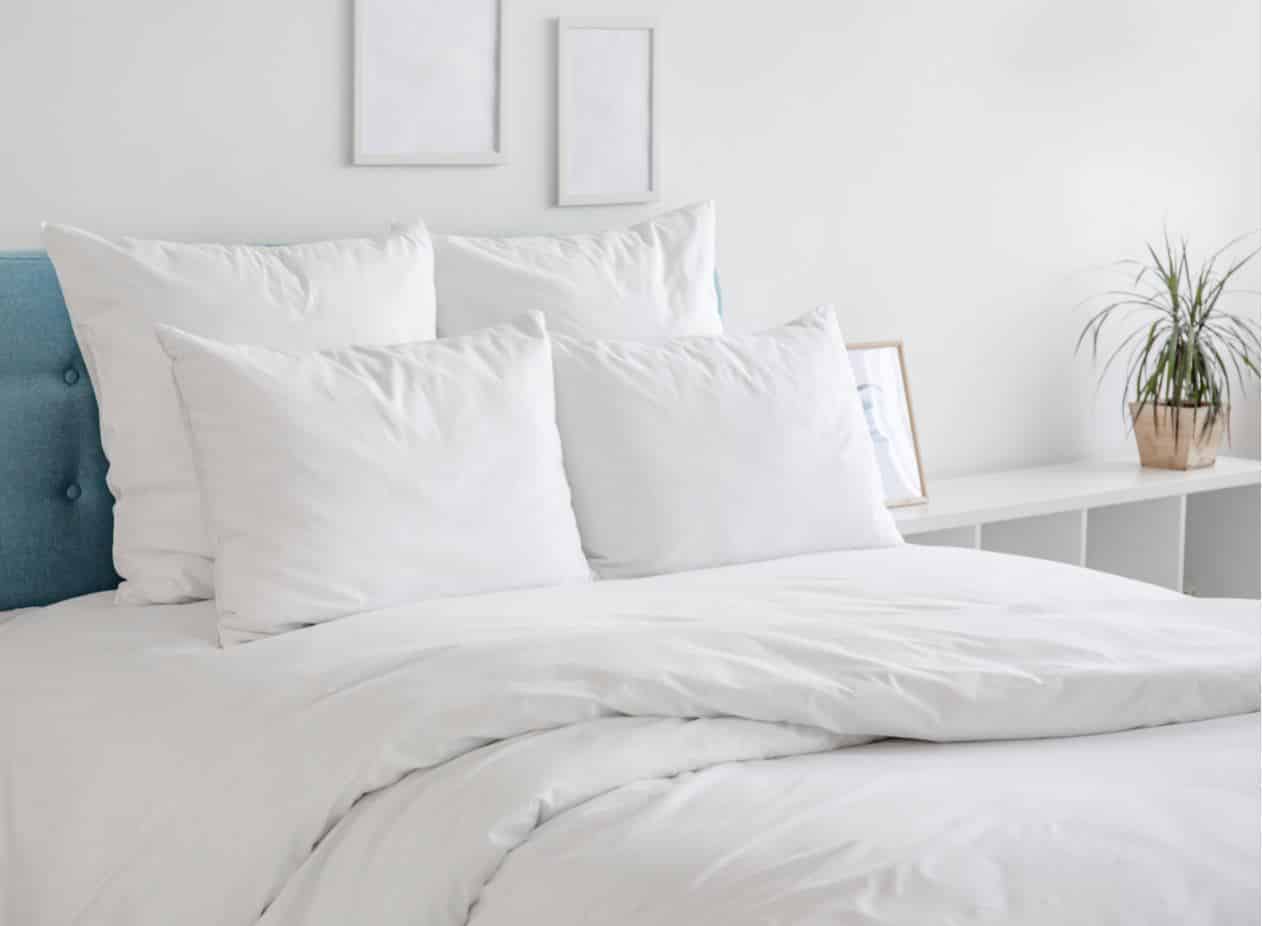 Down or Feather Pillows
Down or feather pillows can easily be washed in a machine. Granted that you do it on a gentle cycle along with warm water and a small amount of detergent. A washing machine without an agitator, which is the big spindle in the middle, is the best option for these pillows. But if you have a machine that has an agitator, that's fine too. Just make sure you place the pillows inside in a vertical position to prevent any damage. You can dry them in a dryer on low heat or air dry them outside. If you're using a dryer, throw in dryer balls and keep pausing the dryer in between to break up any lumps in the pillows.
Memory Foam Pillows
These pillows should not be washed or else they will be easily damaged. But cleaning them is still important. You can spot clean memory foam pillows using a cloth and a mild detergent, targeting any visibly dirty areas. They can also be vacuumed on both sides to get rid of any dust that has accumulated. Since you don't wash them, you may think there's no need to dry them either but that's where you're slightly mistaken. Hanging them out in the air to dry under the sunlight can help kill off germs!
Buckwheat Pillows
Buckwheat pillows are filled with buckwheat hulls so you can't directly wash them but you should still wash the pillow cover. After removing the hulls, wash the pillow cover on a gentle cycle in the washing machine with cold water. You can dry it in a dryer or naturally. But keep in mind that you should also put the hulls out in the sunlight for a while. So any odor that is present is removed before you start using them again.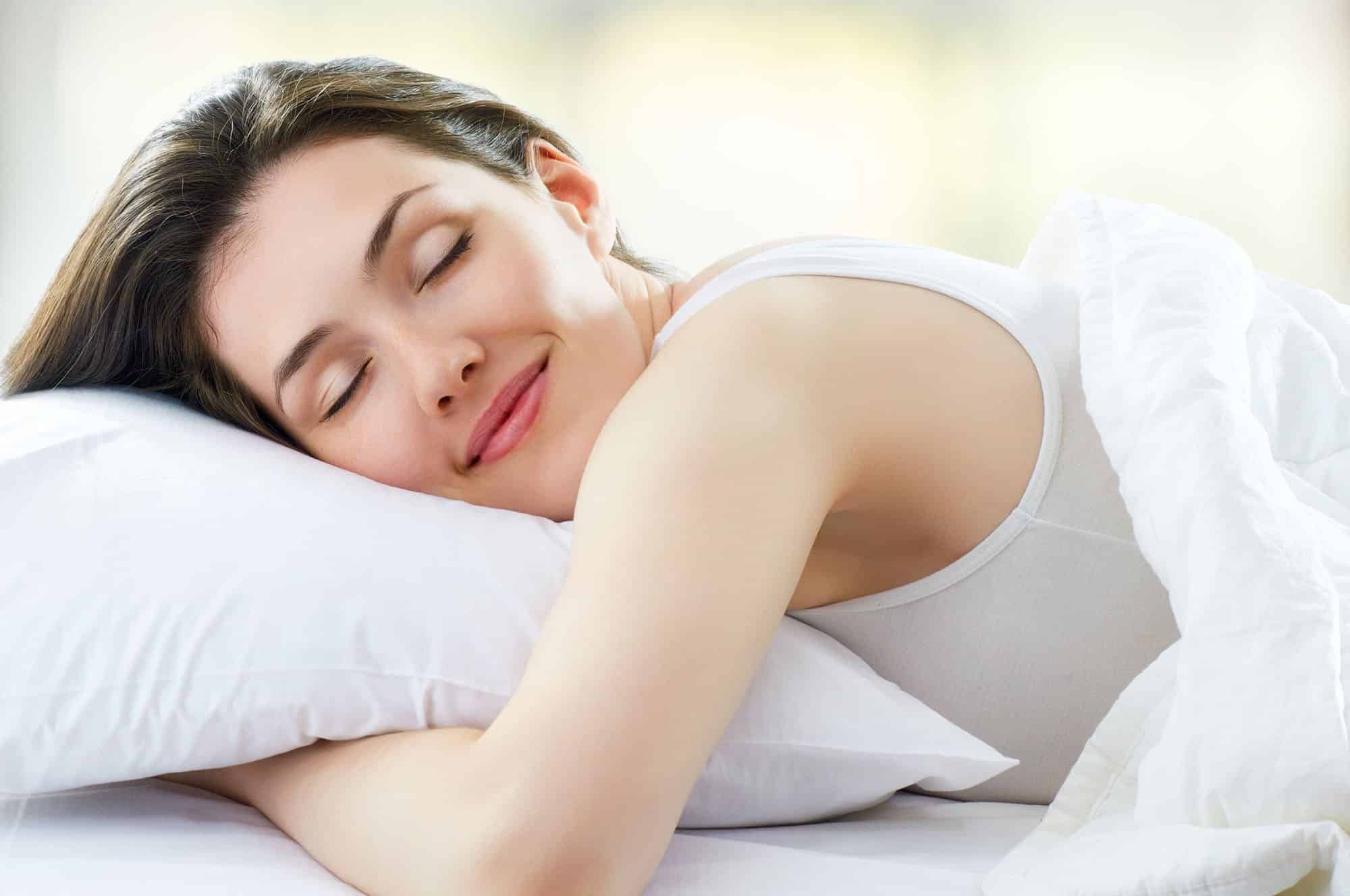 Make Your Life Easier
You can follow all of these steps and have clean pillows for days. But, if you feel like following up on this how-to guide is not something you have the time to do. Or if you want to make sure your pillows get that extra deep clean that they deserve, you can always opt for convenient high-quality services that can clean your precious pillows for you. Professional cleaning services, the likes of which are offered by My Cleaning Angel are here to make your life easier. Their team of professionals will ensure your pillows get the best care and come back to you fresher and cleaner than ever.
All you have to do to avail of their services at affordable rates is to book cleaning services online, this has never been easier. Order from their website and they'll take care of the rest. You can sleep on fresh, clean pillows without any worry!