Cleaning is among those activities that you either love or despise. It might be viewed as a therapeutic habit. Creating a tidy haven in which you can relax is important, but what's even more essential is to know how to clean it without chemicals. This is one way of limiting your exposure to hazardous substances. Several of the chemicals included in common cleaning products have been recognized as endocrine disruptors (EDCs). They have been connected to breast cancer and other disorders.
"Cleaning products can carry harmful chemicals into your house, which are prone to building up in indoor air," says the EWG. They researched 21 regularly used cleaning agents, such as air fresheners and multifunctional washing sprays, and discovered that they emitted over 450 chemicals into the air, including many chemical compounds connected to asthma, developmental and reproductive damage, and cancer.
How Can You Clean your Home without Using Harmful Chemicals?
You can clean your place without harsh chemicals by buying natural alternatives to traditional cleaning supplies or producing your own. Natural cleaning solutions sold in stores are typically pricey. You can make your chemical-free cleaning solutions that are just as effective at a fraction of the cost.
These are some of the greatest green cleaning product recipes. Before you begin, get in some reusable spray bottles and containers with screw lids to keep your products fresh and easy to apply.
What is the Finest Homemade All-Purpose Spray?
Basic vinegar is a good and chemical-free cleaning solution for most surfaces. To make it, just mix an equal amount of distilled water and white vinegar in a jug and pour the DIY cleaning spray into a spray bottle. You may also add extra freshly squeezed lemon juice to boost the antibacterial qualities and mask the vinegar smell. A few drops of essential oil, such as lavender, will provide a lovely scent to the spray.
But, vinegar spray is not recommended for stone surfaces since it might ruin the finish. Castile soap spray is a wonderful choice for stone countertops. For each cup of water used, add a spoonful of castile soap and a few drops of essential oil for aroma. Shake the spray container vigorously before using.
How can I Disinfect without Chemicals?
Believe it or not, the best method to disinfect without chemicals is vodka. Ideally, you should select the strongest vodka available in your state, since more alcohol content means stronger cleaning capabilities. Combine three parts vodka and one part white vinegar, in a spray bottle. Add some essential oils such as lavender or citrus, for a fresh aroma.
If you haven't got any vodka on hand, you may use rubbing alcohol. Try the cleaning spray on an isolated area first before sprinkling it all over your tabletop, since rubbing alcohol might harm some surfaces. It also has a distinct odor, therefore a few drops of essential oil will most likely be required to disguise it.
6 Alternatives to Chemical House Cleaners
So, can you clean without chemicals just as effectively? Fortunately, not every household product has to contain potentially harmful chemicals. In fact, there are safe, environmentally friendly, and chemical-free products available for you to use to get the same cleaning tasks done. Consider these 6 natural alternatives to cleaners. The best chemical-free cleaning products include:
1. Baking Soda
Baking soda is a popular natural ingredient in many American households. It offers cleansing and whitening qualities that perform just as well as harsh chemicals. Baking soda has several uses, particularly in home cleaning. You can use it for practically everything, from leaving an open box in your fridge to fight smells and help freshen it to cleaning floors and counters. It may also be used for oven and surface cleaning, as well as toilet and bathtub scrubbing.
It is an excellent ingredient for removing stubborn stains and cleaning iron faucets, door knobs, and other hardware. Make a baking soda and water paste and apply it to the surface you wish to clean. The bubbling liquid will remove any difficult oil or grime after a few hours.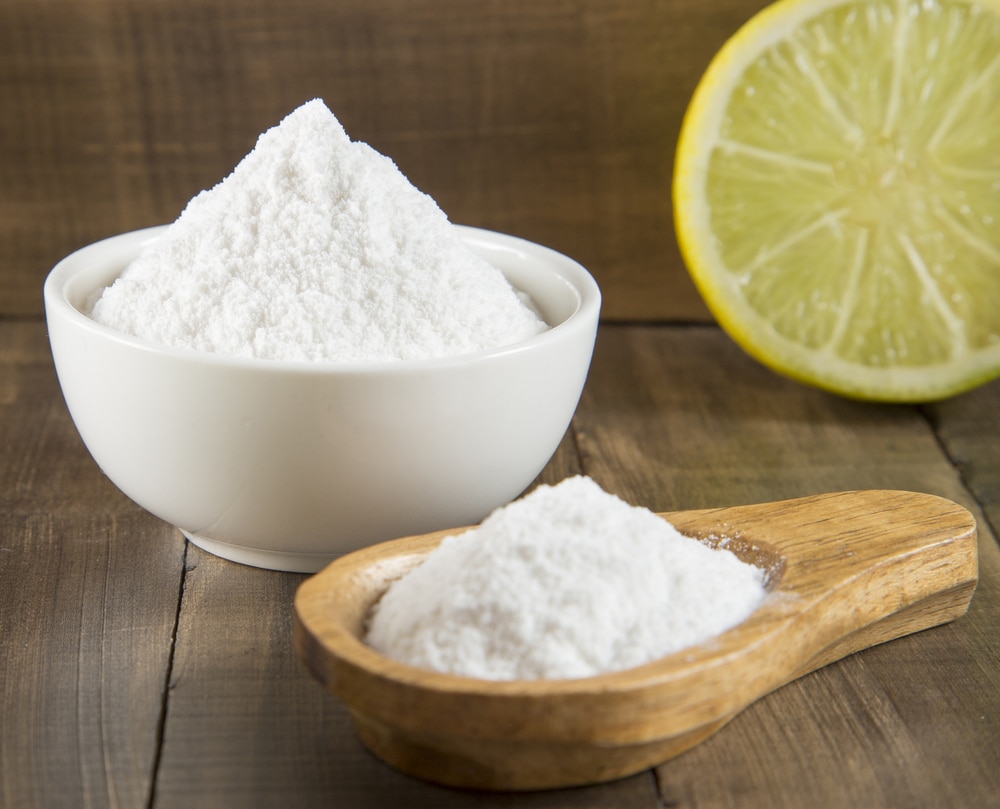 2. Vinegar
Vinegar is another popular natural cleaning agent that's been in use for many years. Both white vinegar and apple cider vinegar offer qualities that can assist to eliminate microorganisms, deodorization surfaces, and general cleaning without chemicals. Since it quickly combats filth, grime, and even grease, white vinegar is widely used to help polish silver and surfaces such as windows. Apple cider vinegar has comparable use and is an excellent addition for naturally deodorizing clothes and cleaning drains.
Vinegar removes tenacious oil and debris from most surfaces and is ideal for cleaning mirrors, windows, and glass shower screens. However, it should not be used on stone counters since it might etch the surface. If you aren't fond of the smell of vinegar, try steeping it for a few days with some lemon peel to give it a new aroma.
3. Hydrogen Peroxide
Hydrogen peroxide is a harmless chemical with a number of potential uses. It's not just antibacterial and antifungal, but it could also replace a variety of harsh cleaning agents. The combination of hydrogen peroxide and hot water is ideal for washing floors, scouring counters, and washing sinks and toilets. It's strong enough to remove stains from toilets while being mild enough not to eat away at your home's surfaces. Hydrogen peroxide can also be used to treat difficult dirt, mold, and mildew that forms in showers and sinks.
Fill a spray bottle with straight (3%) hydrogen peroxide or mix it 50/50 with water to use it inside your refrigerator or countertops. Sanitize wooden cutting boards with this solution. If your drains need a good cleaning, add some baking soda and a tablespoon or two of hydrogen peroxide and watch it bubble away the gunk. Hydrogen peroxide is also effective as a toilet bowl cleaner since it is friendly on septic systems. It's also a wonderful replacement for bleach in your laundry to help brighten and remove stains. Just add a cup of it to your load.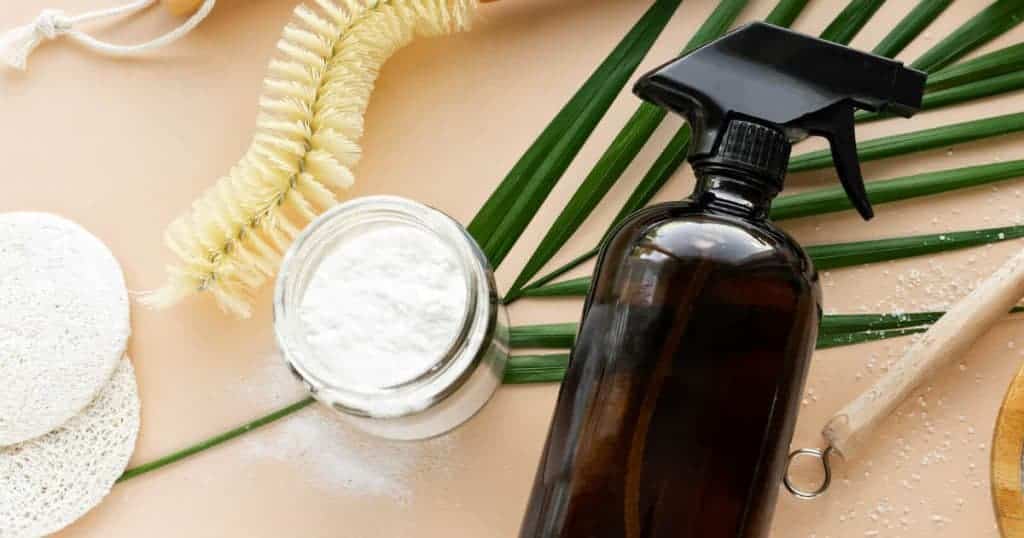 4.Borax
Borax, which is essentially a salt compound, is quite useful for house cleaning. Pour some in your toilet and give it a swish with the toilet brush before letting it settle and flushing. Create a paste and use it as a shower and bath scrub. Borax cleans carpets, deodorizes garbage cans, and the list goes on. It is a must-have for a greener clean and should always be kept beneath the kitchen (or bathroom) sink.
Sodium borate, otherwise known as Borax, is a powdery white boric acid salt. It can be dissolved in water and used to clean in a variety of ways. Borax is not only a surface, bathroom, carpet, and rug cleaner but also one of the best answers to disinfecting without using chemicals. It is strong enough to remove grease and dirt from ovens as well as mold and mildew stains from toilets. Borax powder is commonly found at hardware stores or in the laundry aisle of big-box retailers.
5. Castile Soap
Castile soap is a low-cost, natural liquid soap derived from vegetable extracts. It may be used to clean almost any surface, even stone countertops. Castile soap is also an excellent natural alternative to laundry detergent, but if you have hard water, you also need to add little baking soda to your wash.
It has a wide range of uses and is an excellent substitute for soaps that may include potentially harmful ingredients such as parabens. Castile soap may be used on practically any surface, including your kitchen flooring and your skin. It is non-toxic, disposable, eco-friendly, and skin-friendly, in addition to being an outstanding cleanser. Castile soap may be used in place of carpet cleaners, surface cleaners, and even toilet cleaners.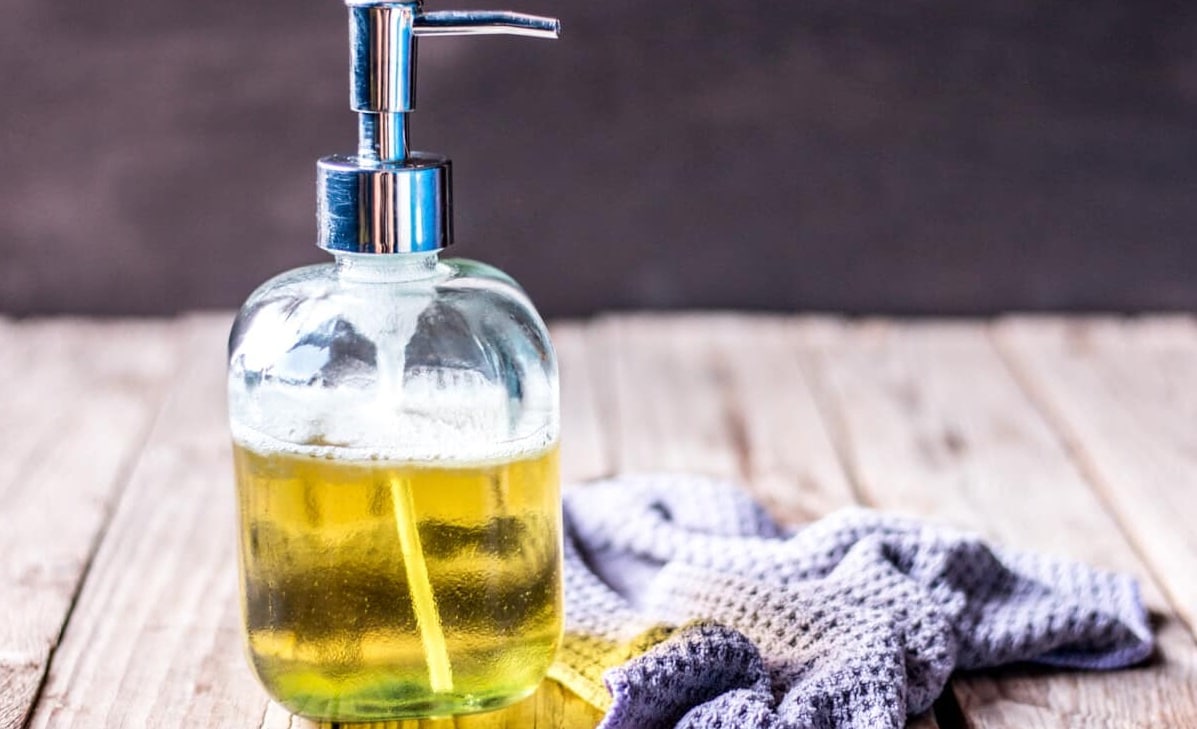 6. Essential Oils
Essential oils are popular right now for good reason. They are a non-toxic, natural method to clean your house. They're cheap and multipurpose, and they're great for personal care and aromatherapy. Essential oils are nature's answer to all of life's problems.
Essential oils are really multipurpose products that do more than only aid your body, spirit, and mind; they are also fantastic for cleaning. They include anti-bacterial, antifungal, and antiseptic qualities that destroy germs just as well as the hazardous chemicals found in our typical cleaning solutions. Furthermore, they emit a wonderful aroma that will thrill your olfactory senses while having no negative side effects.
Go Green!
The majority of cleaning products contain toxic chemicals. Finding green cleaning items at your local supermarket may be tricky, and you can't usually trust the labeling. Simple ingredients like baking soda, lemon juice, vinegar, and Borax, etc. provide spectacular outcomes for practically all of your domestic chores. The six alternatives listed above are safer, natural, and green alternatives to keep on hand when creating your own house cleaning products for the lightest, cleanest clean.
Contact My Cleaning Angel now if you feel your appliances and house require deep cleaning. Visit our website for additional efficient cleaning suggestions and book cleaning services online now with us. Our team of pros approaches each cleaning project as a challenge and delivers a spick and span finish to our clients.