Are you thinking about renovating your house but are worried about the post-renovation cleaning? You have come to the correct place. This article is a comprehensive guide for the clean-up steps after renovation and it also talks about why you should hire a post-construction cleaning service.
Renovating a house can be a time-consuming and tiresome process. It is ultimately rewarding in the form of a beautifully decorated area. However, a few things should essentially be kept in mind after the completion of the renovation. Before you can fully relax and enjoy the place you have designed. One of them is to thoroughly clean the house after renovation. Often performed by post-construction cleaning professionals like MyCleaningAngel.
Cleaning after Renovation
A wide range of construction equipment and utilities are required for every significant restoration project. Because contractors are most likely not required to clean up after themselves, there is a mess after the job is over. This results in an abundance of dust specs and other particles that can make their way into even the most unnoticeable corners of your home. It is necessary to completely clean your house after renovation to ensure that you are living in a safe environment.
In the process of cleaning, it's crucial to pay attention to the machinery used during renovation, such as the ones from the John Deere aftermarket parts collection, ensuring that they are properly maintained and any worn-out parts are replaced. This not only aids in efficient cleaning but also extends the lifespan of your equipment.
Going back to the normal routine shortly after the renovation seems a challenging process because of the huge amount of waste. However, you can make this process simpler by managing things step by step.
Here are the cleanup steps you should follow after renovating a house.
Vacuuming
Construction workers usually make sure that every part of furniture present in the room is finely covered with plastic before starting the renovation. But even then tiny particles of dust find a way to settle in the carpets, upholstery, and ceilings. This is why you need to start your cleaning process by vacuuming. Some construction workers clean up after themselves, you should check with yours.

Make sure that you vacuum everything and pay close attention to every detail. Especially in areas that you don't clean regularly. Dust particles often settle in the corners of your kitchen, bathroom, and living room. So, make sure you thoroughly vacuum the corners. Remember to vacuum beneath your furniture as well.
Vacuuming to Wiping
Vacuums are an effective means of getting rid of dust and small particles. But you might not be able to completely remove all of the dust with a simple vacuuming session. Furthermore, certain surfaces are impossible to clean with even the greatest vacuum cleaners. Consider the walls in your home as an example. Your walls will also get dusty and dirty due to this process. The most effective and easy way to clean the walls is with a moist towel. However, make sure that you start cleaning the walls after the paint has dried.
After you have cleaned your walls, you can move on to other areas such as worktops, shelves, kitchen cabinetry, and flat and hard surfaces. Once you are through, it is time to clean the floors. Floors should always be cleaned at the end as they receive the most dirt because of being constantly in use. Disinfecting the floors after properly wiping them would substantially add to the cleanliness of that area.
Replace Filters and Clean Air Vents
Dust and debris often mix with air and eventually find their way to your ventilation system. No matter how little your renovation project was, fixing the air vents and filters in that room is crucial to reducing the amount of dust. That would make its way to the rest of your house.
Remove the vent covers from the adjoining ceilings and walls. Thoroughly clean them with hot water and soap before leaving them to dry completely. Before replacing the vent covers, make sure that any exposed air filters are replaced with freshly bought ones. Breathing dirty air can cause allergies and respiratory problems; hence, it is important to ensure that the air you are breathing is unpolluted!
The Rest of the House
Once you have completed the three fundamental tasks mentioned above, you can continue in whatever sequence that suits you best! You can clean your windows, light fixtures, closet, or any other surface in your home. Just using a household cleaning product as long as you leave the floors to be cleaned at the end.
Be cautious about the cleaners you use. You won't need harsh cleansers and chemicals. Some warm, soapy water and a clean towel should suffice. Make sure you are extra cautious near electrical equipment and disconnect them from the power supply before cleaning them.
When you're almost done, cleaning the house after renovation is the last thing anyone wants to do after the tedious and long process. But after you have finished cleaning, you will be able to relax in a new and revitalized setting. You'll entirely forget about all of the difficulties that came with the remodeling and will be grateful that you decided to rebuild it in the first place.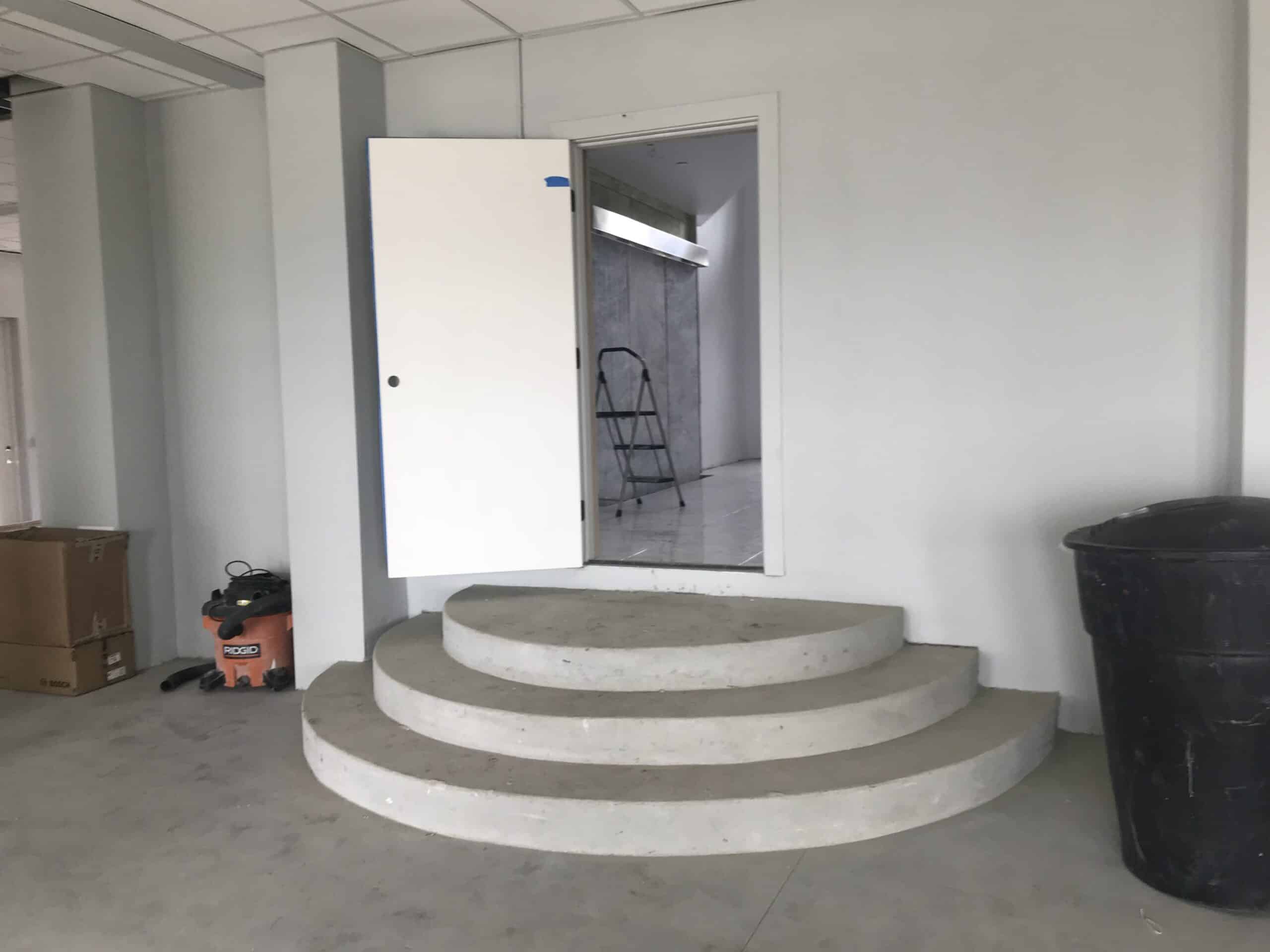 Maintaining a Clean Environment during a Renovation
It is possible to clean while doing a renovation or home improvement work. While you will not be able to keep your room spotless, you can avoid dust from spreading. And make the final clean house after the renovation process simpler. Tarping the spaces in and around your remodeling zone can help keep the clutter under control and make cleanup easier later on.
Construction Dust and Its Effects on Health
Suppose you've been sanding or cutting wood, tile, or drywall as part of your renovation project. In that case, you should be aware that extended exposure to construction dust may negatively influence your health. Exposure to these irritants regularly might cause respiratory issues and allergy symptoms to manifest.
Discuss with your home service contractors, whether you're hiring one or many. What you can anticipate from them when it comes to the actual work and cleaning the house after renovation. A reputable contractor will be more than pleased to discuss the task and how they plan to execute a thorough cleaning (including the removal of construction dust) once any project has been completed.
Should You Hire A Post-Construction Cleaning Service?
The expense of hiring a professional clean-up after renovation team is often overlooked by homeowners and property managers. They underestimate the amount of time and effort required for a post-renovation cleaning. It's a good idea to get your hands dirty and save some money by doing the cleaning yourself. But there are many good reasons to hire the pros.
Visit MyCleaningAngel and get the best after renovation cleaning services.
Safety
Professionals know what to watch for and what equipment to wear to prevent damage. Whether from stray nails or glass shards that have been neglected or the dust that builds and may cause breathing issues.
Skills
Cleaning a house after renovation is something that anybody can do. Professionals have received specialized training in the most efficient and effective ways to clean various surfaces and types of stains. They are more suitable for the job than beginners. Hiring a professional cleaning expert will save your time and take the extra stress off of your shoulders. This will guarantee a cleaner environment, as reputable companies have high standards and they deliver what they promise.
Equipment
Professional cleaners have the most appropriate equipment and they also employ professional cleaning solutions. Which get the job done quicker and more effectively. They have a better understanding of what supplies need to be used for what specific purpose. Of course, you would not like your new carpet or furniture to get spoiled because of some cleaning equipment that you couldn't handle properly. So, it is better to leave this job for an expert!
Budget
Doing the post-construction cleanup yourself may seem like a money-saver, but is it? Renting equipment, purchasing cleaning supplies, and disposing of waste can rapidly add to the expenses. Not to mention the time and effort you will have to put in. Any time an expensive piece of equipment breaks, you may be looking at a bill reaching hundreds of dollars. When you hire a post-renovation cleaning service, you'll pay a set fee and will know the outcome. This way, you will receive professional and cost-effective results.
Preparation and Protection
Your floors should not be damaged, although they may be dirty, streaky, or even sticky due to renovation. With your contractor, you'll get to set out the parameters for cleanliness throughout the remodeling process. Different services and prices are offered based on the longevity of the process, the area to be cleaned, and the contractor.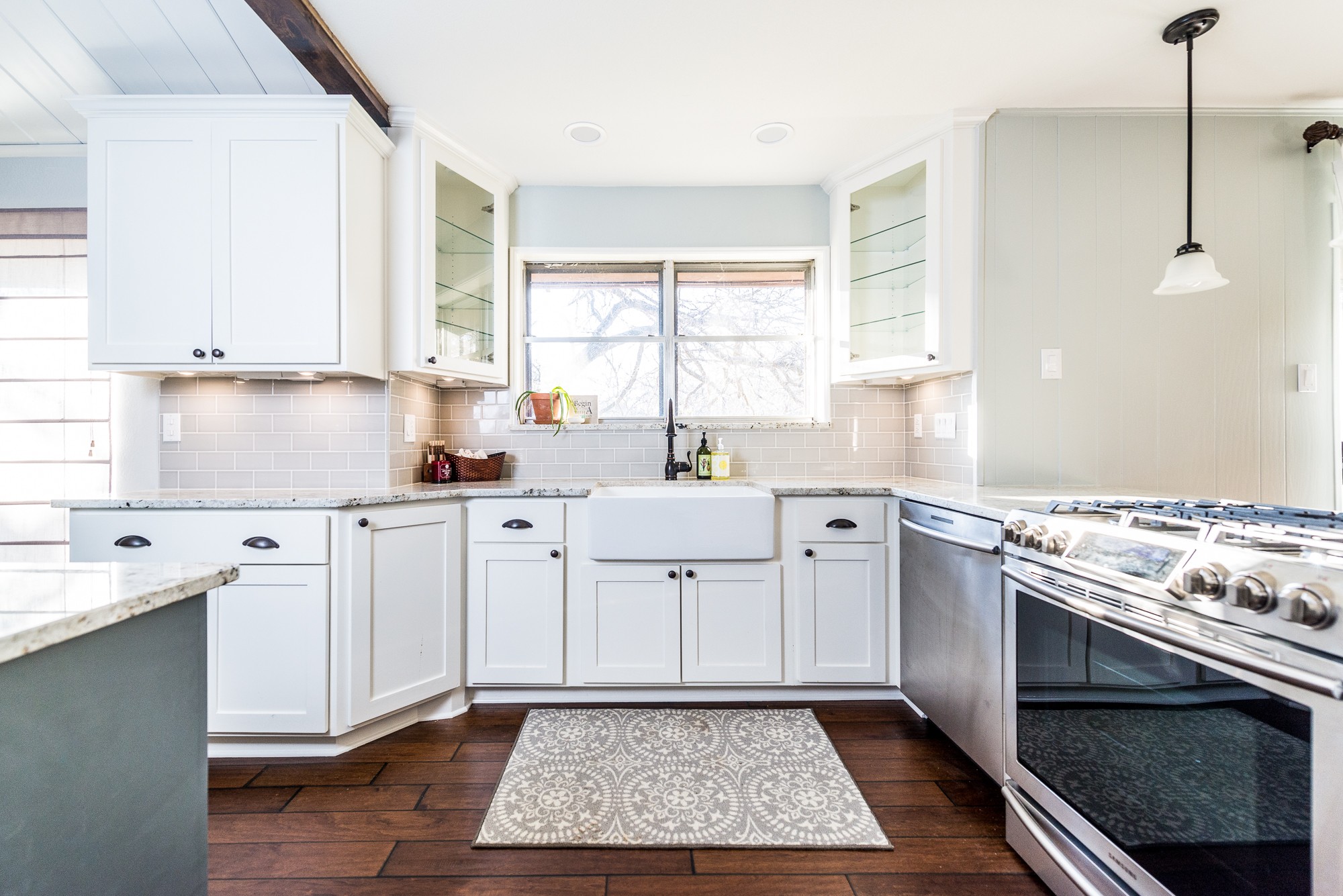 Conclusion
Anyone who has ever engaged in a cleaning house after a renovation project understands that cleaning is neither a simple nor an easy task. Due to the high concentrations of chemicals, dust, and pollutants released into the air throughout the remodeling process, one of the most crucial tasks of your post-renovation procedure is to clean your property thoroughly. No doubt, you will have to devote a fair amount of time to the cleaning process. But after that, you can sit back, relax and enjoy your newly cleaned and visually beautiful living environment.