Pulling your hair out while moving out of the house you have inhabited for a long time? Leaving trails of dust bunnies, debris from 10 years ago and packing up beds, storage and wardrobes? As most people move out, many never-seen-before things seem to surface all at once. Juice stains that you didn't even know existed. Old lost items and scratches and scuffs, requiring your house to have a thorough clean up before you wind up and leave. Among the rubble and debris may be a lot of unwanted dust, grime and rubble that are best dealt with quickly and efficiently, before someone else come to occupy your old abode.
How Is Mess Caused When Moving Out?
Anybody who is moving out of their apartment or house understands how daunting the task of cleaning up the place can be. Whether it is about lifting off carpets, taking down boxes, or cleaning out a deck or patio. There is nearly always some semblance of debris and junk which would require a thorough cleanup before you vacate your homestead. A common sight could be the dust bunnies where furniture bottoms hid them before or old paint spills. And of course, the omnipresent layer of grime and filth taking cover in corners. All in all, moving out usually means that you now have a big mess to deal with, on top of every other checkbox on your to-do list.
Why Should You Clear Up Before Moving Out?
Gain more returns on your deposit!
Don't give the landlord any incentive to deduct money from your deposit when you are moving. Damages are bound to happen in a house that has been inhabited for a while. However, undertaking a thorough cleanup greatly reduces the chances of your deposit getting deducted. Because it guarantees that any detrimental dust, dirt or grime will be cleared away before you move out. If you landlord is prone to inspecting every nook and cranny to find something wrong with your place. They will use even a speck of dust as an excuse to not give your full deposit back. So make a checklist (you can find help here), get a bunch of cleaning materials and get to work! Losing money over something so trivial is definitely a no-no while shifting homes!
Charged for Damages? Not a chance
!
To put it very simply, it is important to make sure that as per your rent agreement. You clear out the space you rented prior to moving out so you don't have to pay a hefty sum from your deposit. Not only is this going to save you a tiff with your landlord. It is also going to protect your money.
You can easily buy the cleaning materials needed to solve small technical issues and damages before your hand over the keys. Not only does this save you from forking over a pretty penny to your landlord. It also ensures that any and all potential reasons for deduction are done away with entirely!
The satisfaction you get from the fruit of your own labor may actually make the trouble worth it in the end! What's best is that most of the minor damages your landlord is sure to charge you for – like nail holes, scruff marks, and chipped wall paint – can actually be fixed by you very easily. Leaving you with more money in your pocket, a squeaky clean house, and an experience with odd jobs that is sure to be useful in life.
Apartment Guide blog post teaches you how to fix common damages. From small holes, to big holes, you can fix any damage. Look here for more information.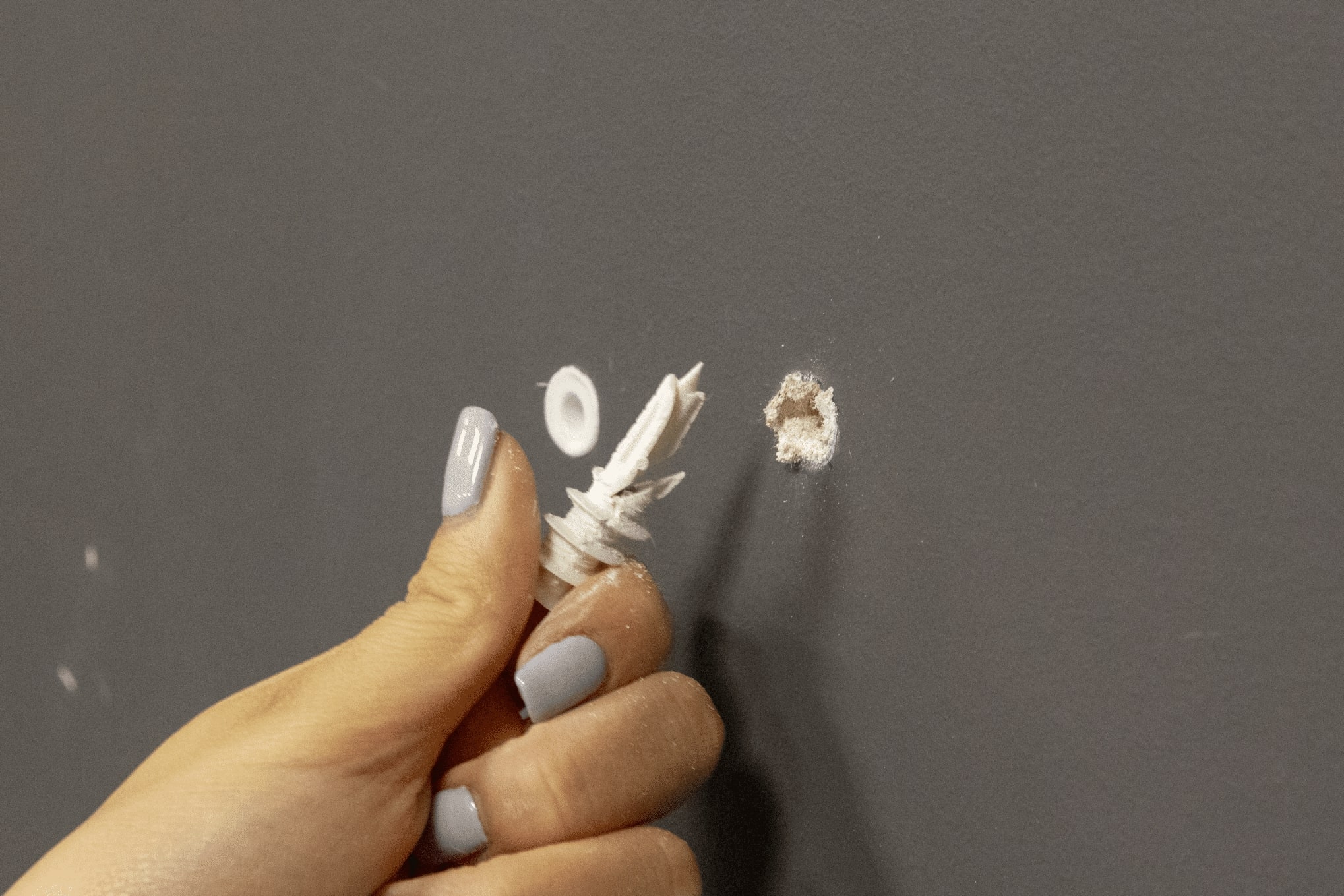 Impress potential buyers!
If you are not evacuating for a landlord, but are rather looking to sell/rent your place, hiring cleaning up services after moving out will cause your place's value to increase exponentially. Since it will be move-in ready. The positive first impression that your place is likely to make if it is spick and span will induce your potential tenants to agree to a higher price. And increase their chances of settling for your place! To impress prospective buyers and rent/lease your property for a higher price, make sure to do a thorough job of cleansing your place. And leaving it looking its best.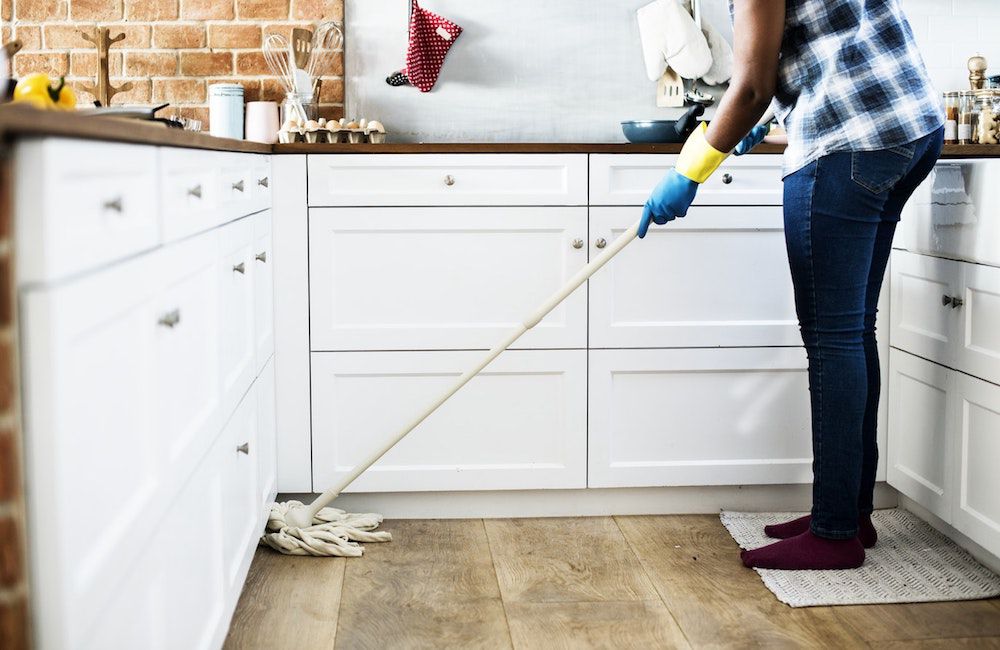 Make Plans, and Stick To Them
To-do Lists:
Whether you only want an arbitrary sweep and dusting of your place before you move out. Or a thorough deep cleanse of your space to remove every speck, grime and stains. Professional cleaners come equipped with state-of-the-art materials geared to your needs. If you require a thorough waxing of the floor and a washing down of walls. Or simple tasks that you want effectively done and over with, you should purchase specialized cleaning materials to do the job well. We put a list together of 10 things to do before moving out, look over here.

Making a list of all these tasks and the materials you will need, and tackling them one at a time ensures that you are only doing the needful. Which is effective and helps make your place look as good as new. An arbitrary list of services that you can perform may be vacuuming and sweeping floors. Cleaning out bathroom toilets, sinks and faucets. Wiping down countertops and doing a thorough dusting of your place.
Stick to the Plan:
You may be neglectful of cleaning your old place because you are naturally worrying about your new one. The transition is simply made easier since you will have one less thing to worry about. You can do the job to precisely suit your needs and keep your budget and time constraints in mind.
Get the Right Materials:
Optimizing the work you can do while moving out will require chemicals and cleaning supplies of the right potency and the best quality.
Personal Satisfaction:
If you are that one person who gets extreme satisfaction from the smell of cleaning gels and the sight of shiny, polished countertops. You may actually feel supremely fulfilled by cleaning up while moving.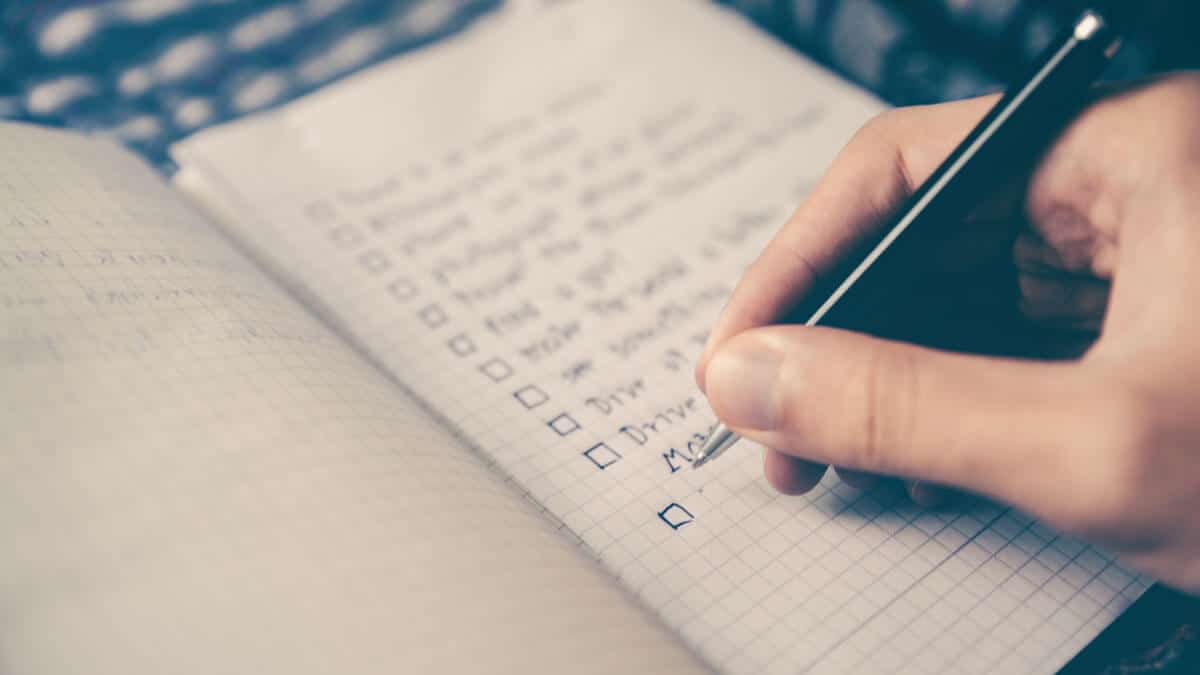 Don't have energy to clean? Abhor hauling around mops and dusters? Don't worry, because you can always hire someone to do it for you! Much like anything that requires the handling of tools (like lifting furniture to clear up debris or using high-powered cleaning material with effective chemical compositions). You can only gain from hiring professional move out home cleaners. Who come armed with on-the-ground experience and employ methods that are guaranteed to work to your advantage.
You can consult our professional cleaning services any time for an observation-based quote of how much a moving-out cleanup will cost you. With a guaranteed promise of affordability. What are the advantages of consulting professionals to clean up your place after moving out?
Don't like Cleaning? Hire someone!
There can be times where after torpedoing your house and turning it topsy turvy, you want to take a break. To avoid that inevitable fatigue, hire a team of professionals to make your house look presentable again, albeit empty.
Our cleaners will analyze the different types of cleanup requirements. And suggest to you what your space needs. And then allow for detailed and final cleaning as a prerequisite to you handing over the house back to the owner. Before you show it to your landlord or a potential buyer or tenant right after moving, the professionals will make sure to get rid of any and all paint splotches, grime, carpet threads and junk that may be in the place. If the packing up is already done, why not have a cleaning team clear up the debris to make your new place look its best. Right?
If you're still in doubt about hiring someone or DIY, learn more on a blog that we discussed that.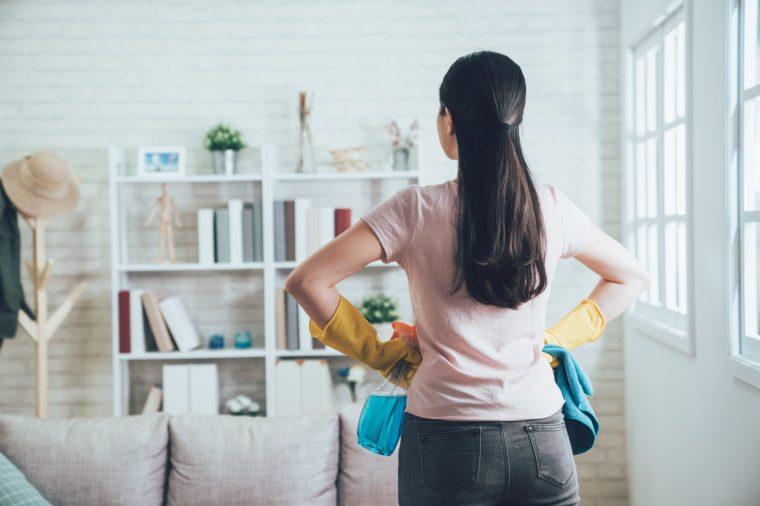 Hygiene is Made a Priority
Imagine you moved into a new place that was just vacated by a family and found all manner of their mess left behind. There is leftover soap with mold in the dishwasher. The toilet smells bad, and the railing is coated in grime. You will not be pleased, right? The maxim 'treat others as you like others to treat you' never made more sense.
It is, therefore, best to hire professionals to thoroughly sanitize the space someone else will soon inhabit. The simple reason for hygiene being a guarantee is because professional cleaners have a range of various skills, experience. And cleaning materials to deal with whatever dirt is left behind after you have packed away your house. Armed with gloves and masks when removing obstinate stains and plaster with concentrated chemical. And while lifting up clods of deadly dust from old carpets, professional cleaners possess the invaluable know-how to ensure your place is fit for habitation. While saving you money from a resultant lawsuit!
When you are moving out, undisturbed dust and particles that have been resting underneath nooks and crannies will permeate the air. Professional cleaning reduces the risk of respiratory concerns by removing these contaminants from the air someone else will soon breathe.
Get Every Nook and Cranny!
It is understandable that in the hustle and bustle of moving, you cannot do a good enough job yourself. For that reason the thorough wipe-down cleaning services will cater to every nook and cranny you are likely to miss. The best way to go about this is to make a comprehensive checklist and prioritize things that need to be done so you can tackle them one by one.
If the carpet came with the house, the landlord will expect a thorough removal of dust and stains. Something which is better left to professional carpet cleaners. Every tiny detail that can be scrutinized and deemed a reason to deduct your deposit is therefore taken care of by a cleanup service in a professional and timely manner.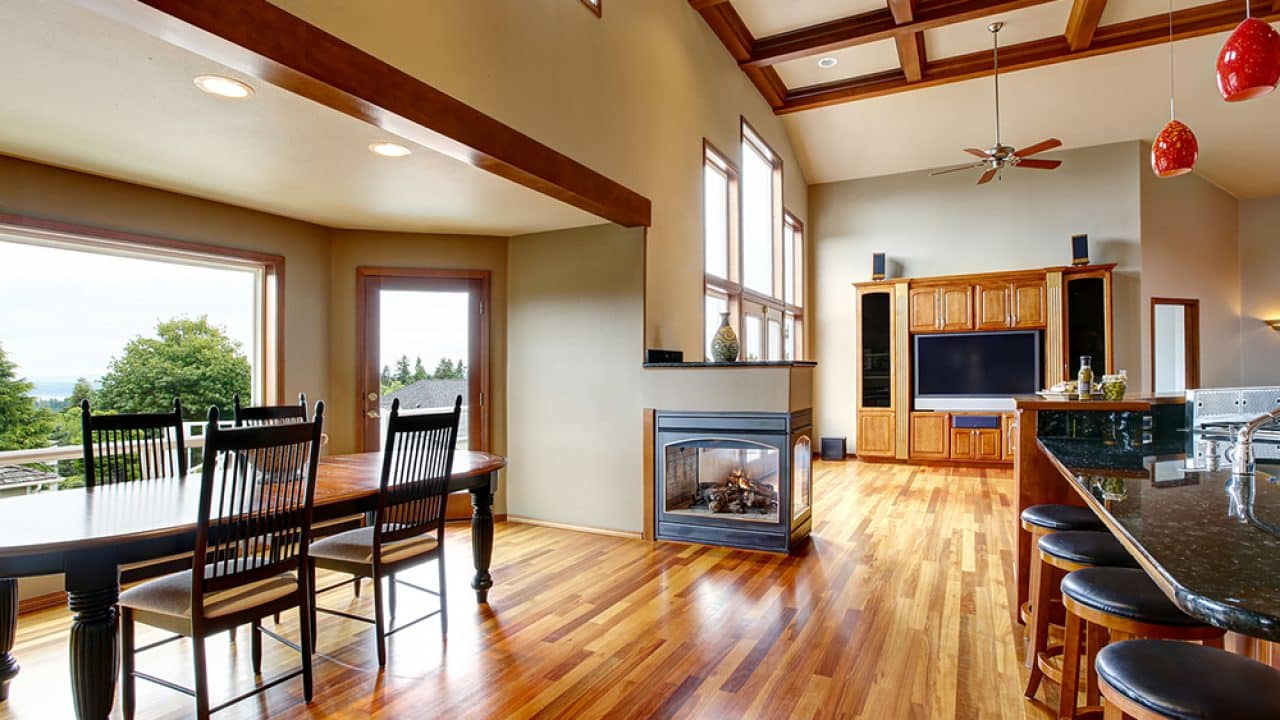 Lessen the Stress!
If you have ever been surrounded by boxes, masking tape, and experienced your essentials getting misplaced at the speed of light. You know exactly how stressful and frustrating moving out can get. While moving out, there is an endless list of things to be done. And even the most meticulous among us are left flummoxed by the sheer amount of tasks that need to be completed.
One of the ultimate benefits of hiring professional cleaning services post hauling away your stuff, is that it enables you to focus you on other tasks that may be stressing you out. Shifting residences is not an easy task. But why do a half-hearted job cleaning your house when you can leave it up to a professional that can handle it for you even more efficiently? Spare yourself the stockpile of stress, hire a team and leave your old place looking habitable and welcoming for the next people to occupy.
Speed and Time Efficiency
If your stuff recently got packed – which in itself is a time consuming job – we are guessing that you may want to clean your place as soon possible to vacate it. And our moving-out cleaning solutions provide for greater time efficiency. We get the job done on time by following a scheduling system where we tackle the problems after evaluating what we have to do. Untrained people, or even yourself, cannot hope to gain such results in the short period of time. In which our team completes the work. Since they carry the necessary skill set to ensure your work is done properly.
You can, therefore, get done with your move-out faster and invest the remainder of your precious time into other, more pressing tasks. Since moving out is an incredibly long, wearisome and frustrating process. Why delay the cleaning until you are burnt out instead of getting someone to do it for you? Teams that are professionally trained. They hold viable expertise in the area can only be expected to analyze fully all the cleaning your place needs. Then provide you the best service you can expect. These professional cleaners also provide a deep cleanup, ensuring the utmost sanitation of your place, not just seemingly outward cleanliness.
Move Out Clean Up
To understand fully the multitude of services the cleanup operation can include, here is a list of many things a cleanup service could do for you:
Trash removal, cleaning of bathrooms, kitchen, and plumbing fixtures, sinks and mirrors. Wall dusting and vacuuming. Cleaning and washing windows and window tracks, washing floors, removing scuffs on doors and walls. Polishing counter tops, fixing light sockets and storage areas, waxing and stripping tile surfaces.
Consulting cleanup companies will give you direction, pace, a time-frame and cost-effective solutions all in one comprehensive service. Utilize the multitude of resources available to you and get your house fully ready. Not to only obtain the maximum possible deposit back. But also render it comfortable for the next party to rent or buy if you own the place. Thereby, earn more rent or charge a higher sales price. Hiring cleaning professionals only nudges you along the path of ensuring that your old house looks its best after you have left it. And does not fall into a state of dilapidation and decay.

Move Out Cleaning At Your Service
When you're moving out, don't stress about move out cleaning, look for My Cleaning Angel. Let the true professionals do the hard work. We make your old home spotless. If you want to ensure you get your deposit back, hire us. Book now online your post-construction cleaning with us, we get the job done!