If you are looking for some tips for house cleaning before Christmas and don't know where to start, this guide by My Cleaning Angel is just for you. Clean the 10 most important things and places in our Christmas cleaning list and prepare to get compliments from your guests.
1. Clean the Windows
Cleaning windows is a major part of autumn cleaning. Getting the windows spotless will make it much easier to stick paper decorations or spray snowflakes for Christmas. You should also clean the edges of the windows. Once they are clean, you can hang your winter curtains and Christmas decorations. And if you want to add some festive flair, you can hang paper Christmas decorations on them as well!
The first step is to remove the drapes and blinds before you clean the windows. Once you have removed the drapes and blinds, you should wash them with the solution of your preference. Make sure you clean the edges and inside the window with a squeegee or cloth. Then, use the vacuum attachment to remove dust and dirt. The most important step is to make sure that the window frames are clean and dry.
Tips for Cleaning before Christmas – cleaning Windows
You can use white toothpaste to whiten your PVC windows.

Another great way to clean the windows is to make your window-cleaning solution with white vinegar and two tablespoons of water. This is a safer solution than using harsh chemicals, and it does not produce toxic fumes.

You can also use a straight-edge razor to scrape away any sticky goo. You should always change the blade if necessary, as dull blades will not scrape the glass as effectively as sharp ones. Alternatively, you can use a commercial window cleaner.
2. Clean up and Organize Guestroom and Closets
Before inviting family and friends to stay over for the Christmas holidays, make a Christmas cleaning list clean and organize your guestroom and closets. Using a cleaning agent will make the entire house smell fresh.
Organize and Declutter
Also, keep your guestroom clean of clutter. You may have piles of Christmas cards, shopping catalogs, and other papers piling up. Even your children often throw their school projects into the pile. Make sure there is enough space for your guests to unpack and hang up their clothes, and there is a luggage rack in the guestroom. Remove any murphy beds or dual spaces to make room for guests. Also, lay out fresh bed linens and put in some hangers in the closet.
The Linen Closet
Clean out the linen closet. Remove any unnecessary clutter or items, or store them in a closet that is easily accessible. Take one final walk through the room to collect items that are lying around. This will make your guests feel welcome and comfortable.
Clean the Room
Clean out the guestroom thoroughly. Be sure to fold the towels neatly. You can also clean the floor using a hard floor cleaner. Start at the inside corner of the room and work your way out towards the door. Your guests will appreciate your efforts. Once the cleaning is complete, be sure to replace everything neatly in the guestroom and spray some air freshener for fragrance.
3. Clean the Kitchen
Before the festive season, you should clean the kitchen thoroughly. After all, many people congregate in the kitchen during the holiday season, and you'll want to ensure that everything is in tip-top condition so you can work around the kitchen and the counters easily and quickly.
Use a general-purpose cleaning agent to clean countertops and appliances.

You'll also want to check that your dishwasher is working properly, as you won't want to invite guests over and end up hand-washing all the dishes. In addition, you should clean and sanitize any special dishes.
Checklist – Step by Step
A good idea is to spread the cleaning task over a few days so that you can tackle them one at a time. Make a checklist of all the tasks you need to accomplish. You can use this checklist to stay organized while cleaning the kitchen. Just be sure that you clean up everything, including the sink, dish drainer, trash receptacle, and any other surfaces that may have a smudge.
When it comes to cleaning, it is best to work in steps. You should divide the cleaning tasks into different areas so that you can make sure to do everything before Christmas. You should also invest in cleaning products from brands such as Cif or Domestos. It is important to read the labels of cleaning products and test them first on a small spot.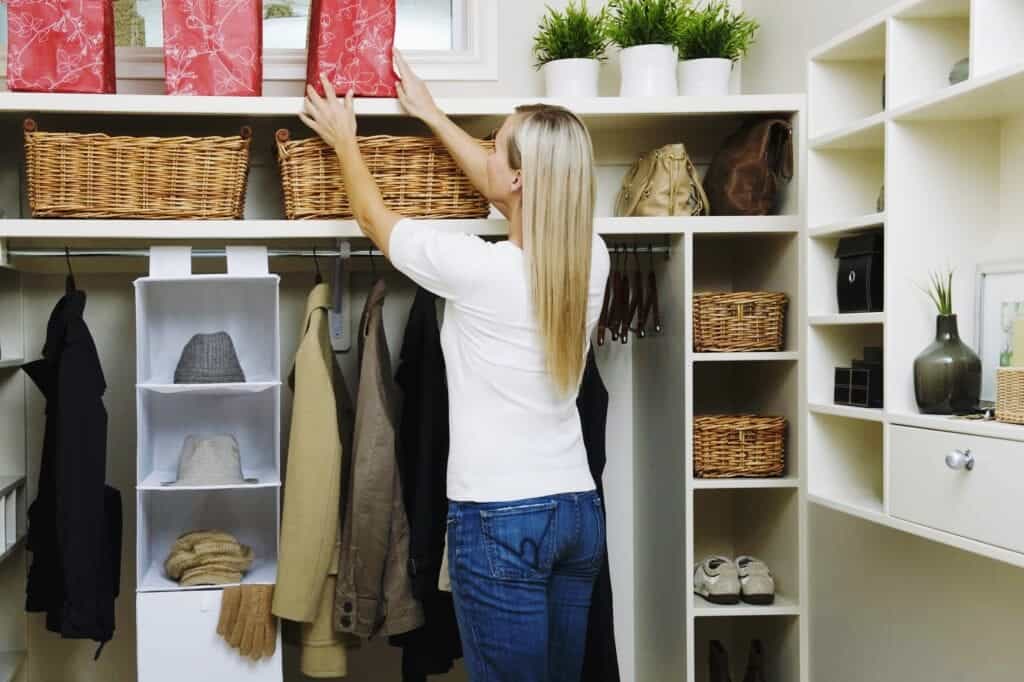 4. Clean the Bathroom and the Toilet
While most people concentrate on cleaning the toilet's interior, you should also clean the surrounding surfaces.
Disinfect via Chemicals
Disinfectant spray can be applied to the exterior of the toilet and the walls behind and beside it. This disinfectant can loosen the stains that are a result of hard water and will not scratch the porcelain surface. After using the disinfectant, leave it to sit for about five minutes to ensure maximum efficacy.
Disinfect Via Natural Products
One way to disinfect the toilet is by using an essential oil such as clove. This antiseptic kills bacteria and fungi. Clove is very effective against E. Coli and other bacteria. Cinnamon is another powerful antibacterial.
When you've finished using the cleaner, you should rinse the surfaces thoroughly. Afterward, you can use a light scourer to scrub off the remaining gunk and grime. Once you've finished with the surface, you can rinse the bathroom and wipe it down to remove any excess fluid.
5. Tidy Up the Master Bedroom
Before the holiday season begins, it's a good idea to tidy up the master Bedroom. After all, it should be a place where you can relax and unwind. Go through all of the items in the room and remove anything you don't use anymore. You can donate these items or relocate them somewhere else.
Clean the Bedroom
Clean everything in the bedroom, from window sills to the floor. Dusting is another important chore, and don't forget about the bed. Wipe it down with a dusting spray or an antibacterial wipe. Make sure you also clean the top of the tables and chairs, the fronts of dressers, and the top of the four-post beds. Also, make sure you wipe down the headboard, as this is prone to dust bunnies.
A Trash Can or Container
Keep a small trash container near the entryway. Small pieces of trash, such as tissues, can easily pile up. A simple wastebasket can keep such items out of the way. You can also use baskets, bowls, and containers to store your items. Then, you can use the trashcan for more important items.
Don't wait until the holidays are over to tidy up your Master Bedroom. A little holiday decorating in December will refresh your spirit and give you the motivation to finish your cleaning. A little bit of holiday cheer will make you feel happier and give you a reason to get out of bed each morning. Use that as motivation to start cleaning.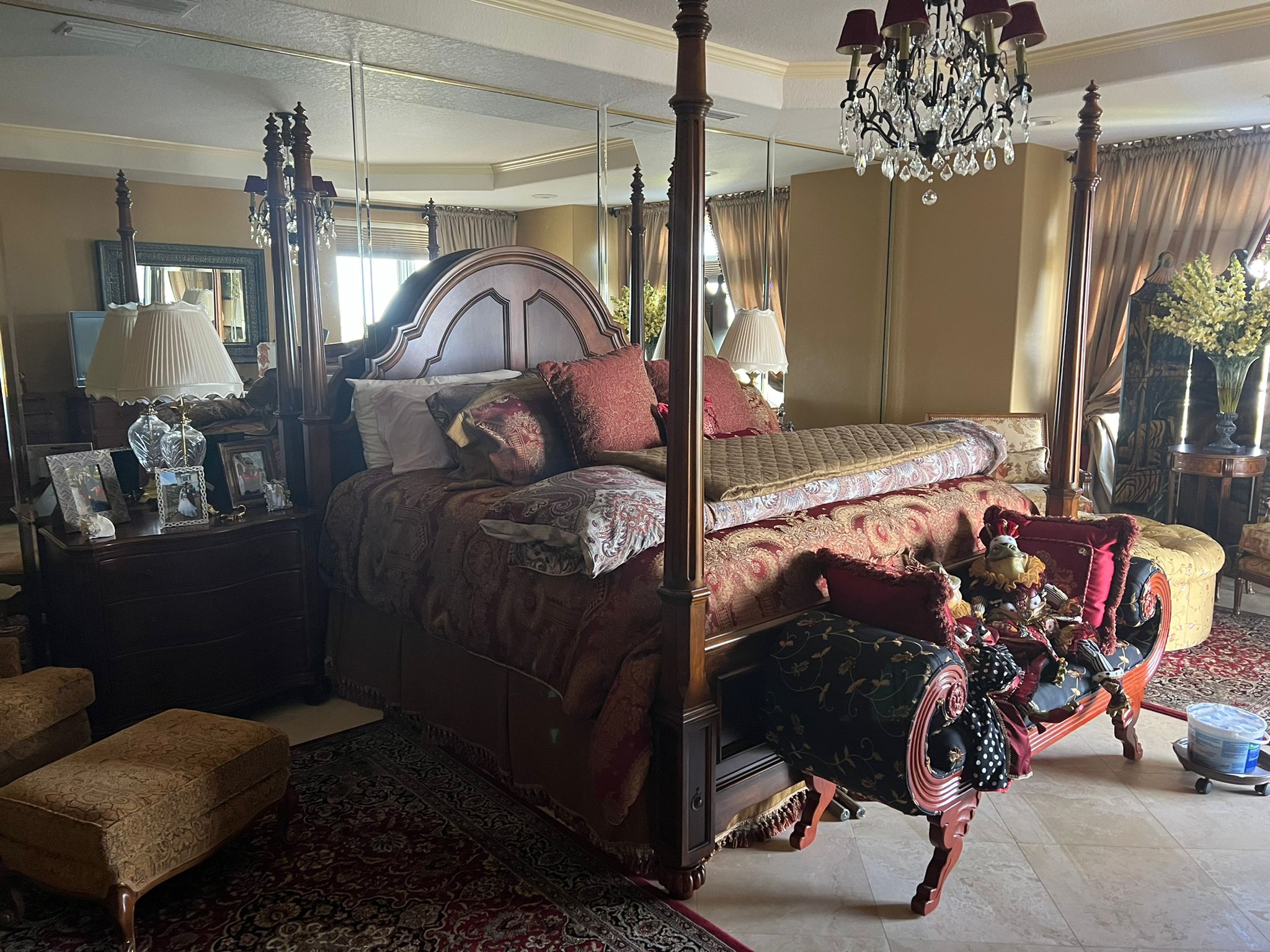 6. Clean up the Dining Room
Before you invite family and friends over for Christmas dinner, clean up the Dining Room. Make sure the room is clear of any items you no longer want. Move them to another room or into the cellar. Make sure to clear away any clutter from your dining table and other surfaces. You will find that doing so will save you time and reduce your stress levels.
You should also clean your chairs and tables. They can be cleaned using a solution of water and vinegar. If the dining room has chairs, these should be cleaned regularly. You can also clean picture frames and wall decor with a microfiber cloth. Don't forget the lighting fixtures, especially the chandelier.
If you don't have time to clean the Dining Room before Christmas, there are some ways to make the job easier.
One option is to get rid of all the clutter and dust. A broom can help you keep the endless crumbs in check.

You can also use a carpet spot cleaner to remove stains on the rug or the upholstery of your dining chairs.

You can clean your light fixture by spraying some Windex on a microfiber cloth.

Another option is to make a solution of hot water and Dawn dish soap. Then, you can use this solution on your dining table.

You can also use a vacuum with an attachment to clean the floor.
Get rid of old newspapers and magazines. You can also put away expired food and give away any items that are no longer needed.
7. Scrub Down the Doors
If you have sliding glass doors, it's time to scrub them down. Start by vacuuming, and then use a bristle brush or magic eraser to clean the frame. You can also use a mixture of olive oil and vinegar to clean the hinges. Make sure to work from the top of the doors down.
8. Get the Main Bathroom Cleaned Up
One of the most important tasks you can accomplish before Christmas is to clean up the bathrooms. Get the Main Bathroom cleaned up before Christmas to welcome your guests. Not only will this put a good impression on your Christmas guests, but it is also necessary for your and your family's health. You can clean your bathroom by using a heavy-duty cleaner to scrub the toilet and floor. You can also use a cleaning agent with baking soda to get rid of water rings and dirt stains.
The first step is to clean out the trash and other clutter. This will help you clear space and give you clear space to work on your cleaning freely. The Christmas season is a good time to get rid of clutter because new items will be coming in. People gift all sorts of bathroom supplies on Christmas, bath bombs, scented candles, essential oils, etc. Make sure you have some space designated in the bathroom for bathroom-related gifts.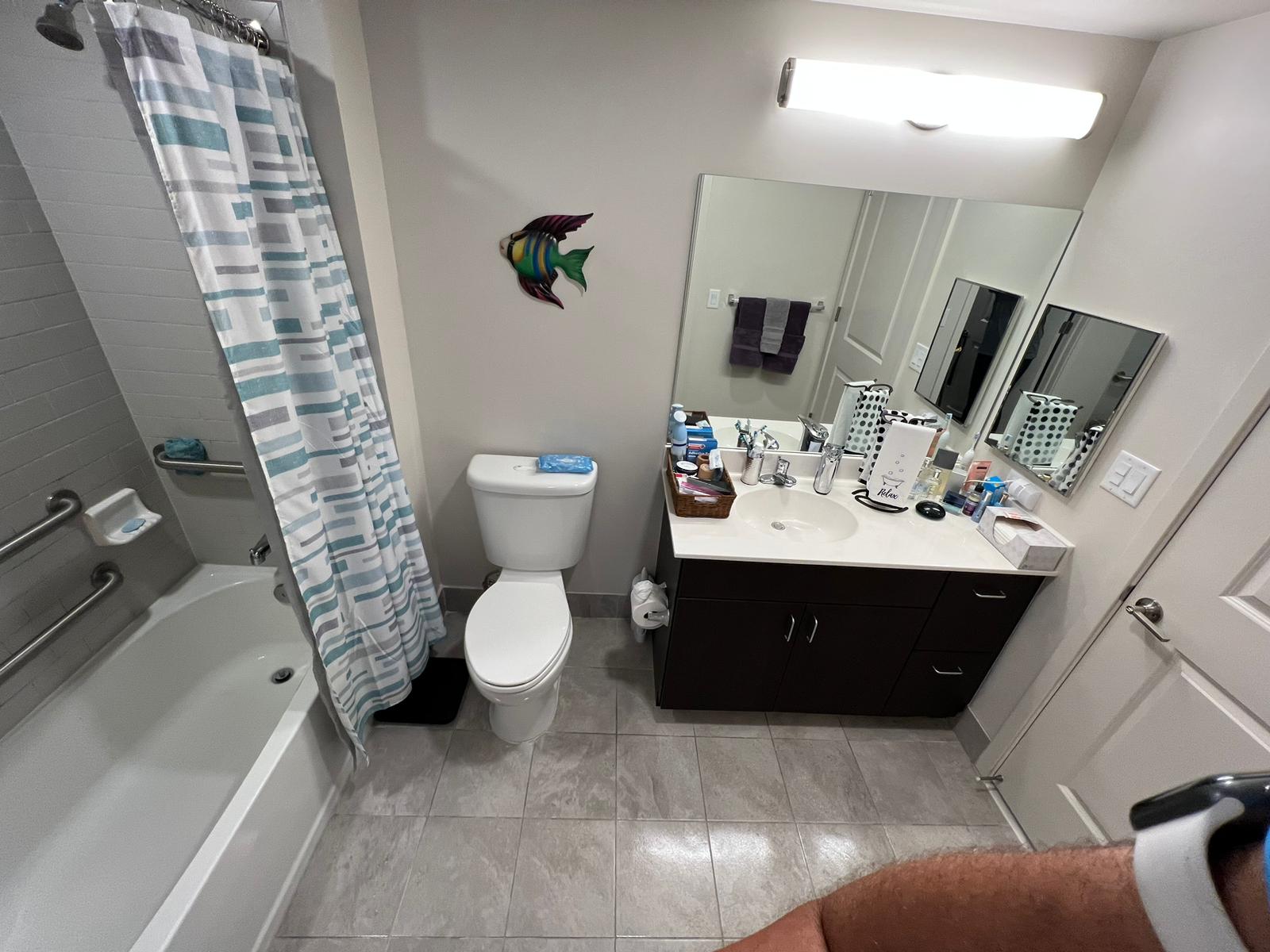 9. Clean up and Clutter Around the Home
Christmas is one of the best times to clean up and declutter your home. Many new things come to your home around this time of year, including gifts for family and friends. As you start to store all of your gifts, you will find that your home has added to its clutter. It is also a great time to go through your clothing and donate anything that you no longer need.
When you are cleaning, make sure to tackle any clutter that has accumulated in any area of your home. This includes old mail, newspapers, and magazines. It is also a good idea to throw away any items that aren't in good condition or haven't been used in a long time. You should also consider discarding old meds and herbs that you no longer use.
Your entryway is another common area that may have become cluttered. Make sure it has adequate storage for shoes and coats. Once you've decluttered this area, you can go back to it and declutter it even more thoroughly. This way, your home will be less stressful during the holidays.
Another great idea to clear out clutter is to donate old clothes and toys to charity. Many children don't use their old clothes and toys anymore, and you can give these to a good cause by donating them. You can also donate outgrown clothes to keep children warm. There are many ways to do this.
10. The Living Room
When you clean your house before Christmas, it is best to leave the living room to be cleaned at the end as it's the most used one around the house. However, thorough cleaning is important as this is usually the place where guests will hang out with you. Gathering in the living room makes your guests feel at home so make sure to pay attention to every detail.
If you have pets and kids, it would be a good idea to get your carpets/rugs washed.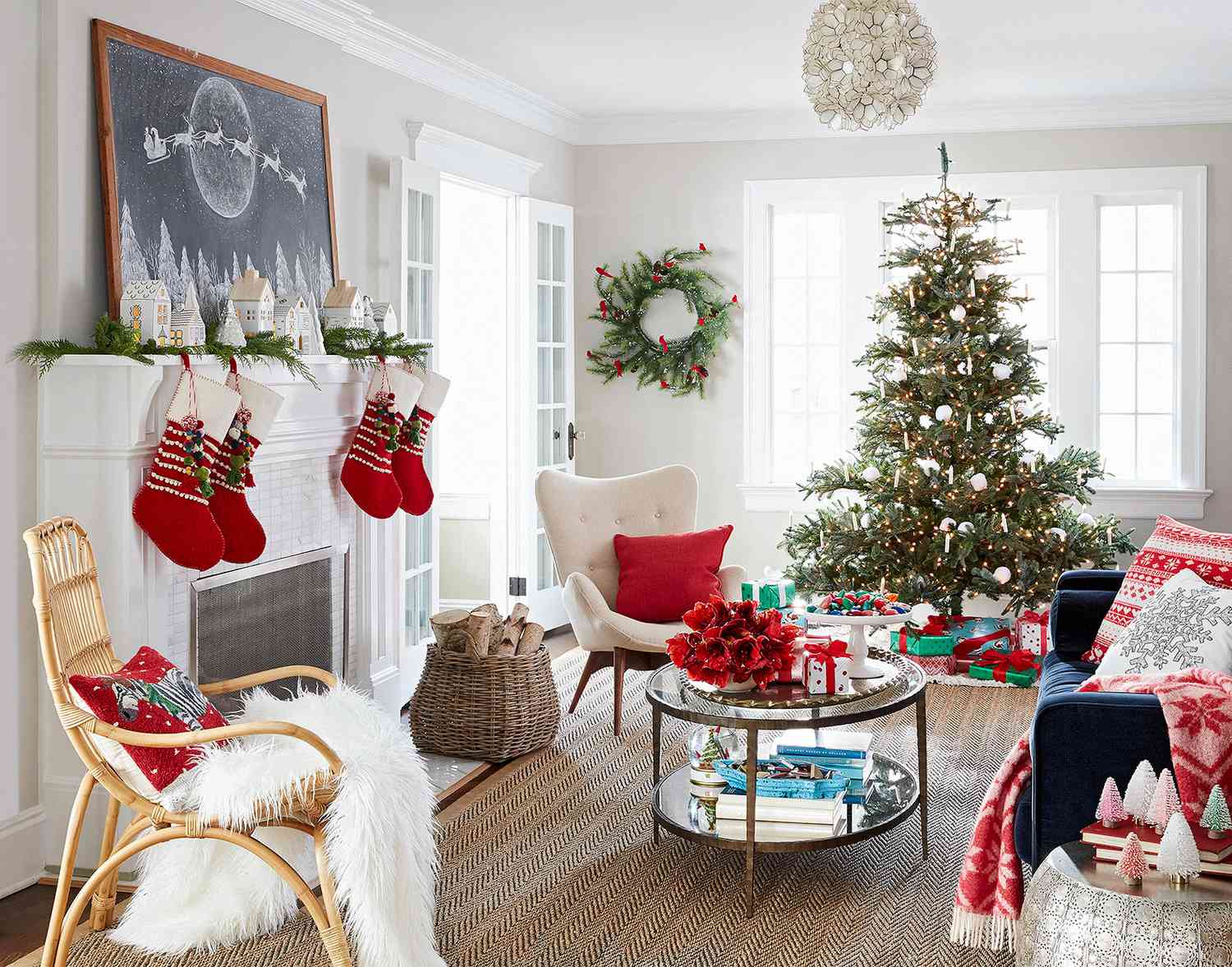 My Cleaning Angel
These tips will help you quickly clean your house before Christmas! However if you don't have the time, you can always hire. At My Cleaning Angel, we strive to provide our customers with the best solutions for their cleaning needs and make their homes spotless for any event or occasion that is yet to come.
Booking Cleaning Services online has never been easier. You can get an instant quote and book really fast.