As the flowers blossom and the grass turns greener, it becomes apparent that spring is approaching, and so is the time for spring cleaning. Now, this might seem like a dreadful task to some of us, we need to remember the importance of keeping our homes deep clean to maintain a healthy lifestyle. The first step to start any project is to map out or search for a comprehensive guide. Therefore, we have compiled an effective and ultimate spring cleaning guide for you to follow.
De-clutter
We don't realize it, but we buy a lot more things than we need. Go through your closet, and take out all those clothes you think you won't wear anymore.
Here is a pro-tip: be generous! If you find a sweater that has been sitting in your closet for the past four years, don't delude yourself into thinking that you might need it at some point. Some other person probably needs it more than you. Chuck it out and take it to some charity. Similarly, go through your garage, attic, bookshelves, kitchen cabinets, dressers, and drawers in your lounge, etc.
Organize
As you de-clutter, arrange the remaining items in your drawers/closet. Make sure that you keep the most needed items within easy access. You wouldn't want to mess up all your hard work!
Moreover, don't forget to wipe the furniture you put your stuff back in. It is not very difficult. Simply mix some dishwasher with water and use a cloth to sparkle up that furniture! That may sound easy to those who have small homes, but some of us may need a helping hand. At MyCleaningAngel, you can choose from a variety of packages to help you with spring cleaning. Their professionals come to your place and take care of everything. A sparkly house may only be a click away!
Clean Away!
Apart from the general cleaning and disinfecting of the floors and the walls, dusting the ceiling fans and light fittings, cleaning out the sockets, dusting windows, and throwing curtains in the washing, is a list of things you might want to add to your spring cleaning. Follow the room-to-room rule to make the process easy.
Here's how you can proceed.
Kitchen
A clean, hygienic, and shiny kitchen will ensure that you and your family are in good health. You can clean the kitchen spotless using the following tips and tricks.
Use a mixture of baking soda and hydrogen peroxide to get rid of those water rings on your countertops.

How can you bear those greasy stovetops! Dip a microfiber cloth in a mixture of hot water and dish soap and start cleaning.

Make sure your dining table is clean. Not just the top, but its legs, the underneath, and of course, the chairs!

Clean the insides of any electrical appliances. For example, throw away all expired items in your fridge, clean and disinfect the shelves, and effectively arrange things. Similarly, clean the inside of the microwave, oven, toaster, etc.

Plugholes, pipes, seals, and garbage disposals cleaned.
Bathrooms
Discard empty shampoo bottles

Wipe mirrors and shower doors. Rubbing alcohol can work wonders in leaving your mirrors streak-free and shiny.

Replace the towels (although you should be doing this regularly)

Send in the bathmats for dry-cleaning

Freshen up the drains by pouring down a mixture of half a cup of baking soda and one-fourth cup of salt. Then pour down a cup of hot vinegar. The mixture will foam up and bubble, let it stand for 15 minutes, then turn on the tap to hot water for 15 to 30 seconds.

Wash your shower curtains and shower caps

Loofahs and shower sponges accumulate a lot of bacteria over time, even if you clean them regularly, so be sure to replace those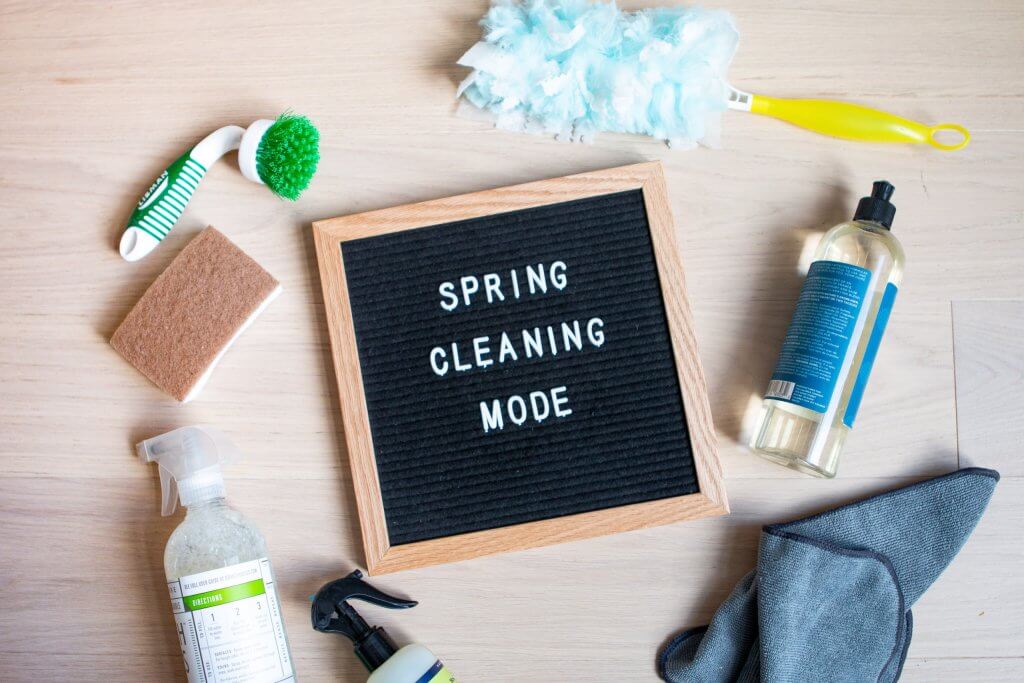 Sitting Area and Bedrooms
Sitting areas are frequently used and need a super fresh cleanse and so do bedrooms.
Deep clean the carpet

Dust your mattress and rotate it to ensure even distribution of the fillings.

Wash the cushion covers. Pro tip: Leave the cushions in sunlight for a day to kill the mold and rid them of the smell. Thank us later!

Wipe the furniture and shelves, etc. Also, move around the furniture to clean underneath it. You will for sure find lots of dirt accumulated underneath

Give those sofas a vacuum or hire a service to do it for you

Wipe down picture frames and paintings, door frames, and wall hangings

It is the small things that matter the most. Pay attention to the little things you miss out on regularly. Use a wet cloth to clean the TV remote, your DVD collection, the cosmetic bottles on your dressing, etc. Don't forget to clean the mirrors!
Staircases
Staircases are one of the most used places in our houses and can also be the most neglected ones.
Clean any windows

Deep-clean the carpet (if your staircase has one)

Thoroughly clean through the banisters or railings

If the flooring or handrails are wooden, then polish them

We easily miss the many things around our staircases. Use a long-stick broom to wipe out the cobwebs from the ceiling lights, dust the walls and clean the wall hangings

Some staircases also host shoe racks beneath them, so clean those up too. In any case, you probably have a shoe rack somewhere in the house that needs cleaning.
The Attic
As much as you will hate to, you need to make sure that you clean up that attic too.
Apart from dumping things in our dressers and closets, we also dump stuff in our attic. Our spring cleaning guide suggests you go up there, sort everything out and throw away things you don't need. Remember! Be generous and give away. The baby cot you feel too attached to give away can have mold the next time you spring clean.

De-clutter, organize, and clean

If you can see moisture on the ceiling, smell mildew, or feel like the insulation is contaminated, hire a service to rid your attic of all these issues.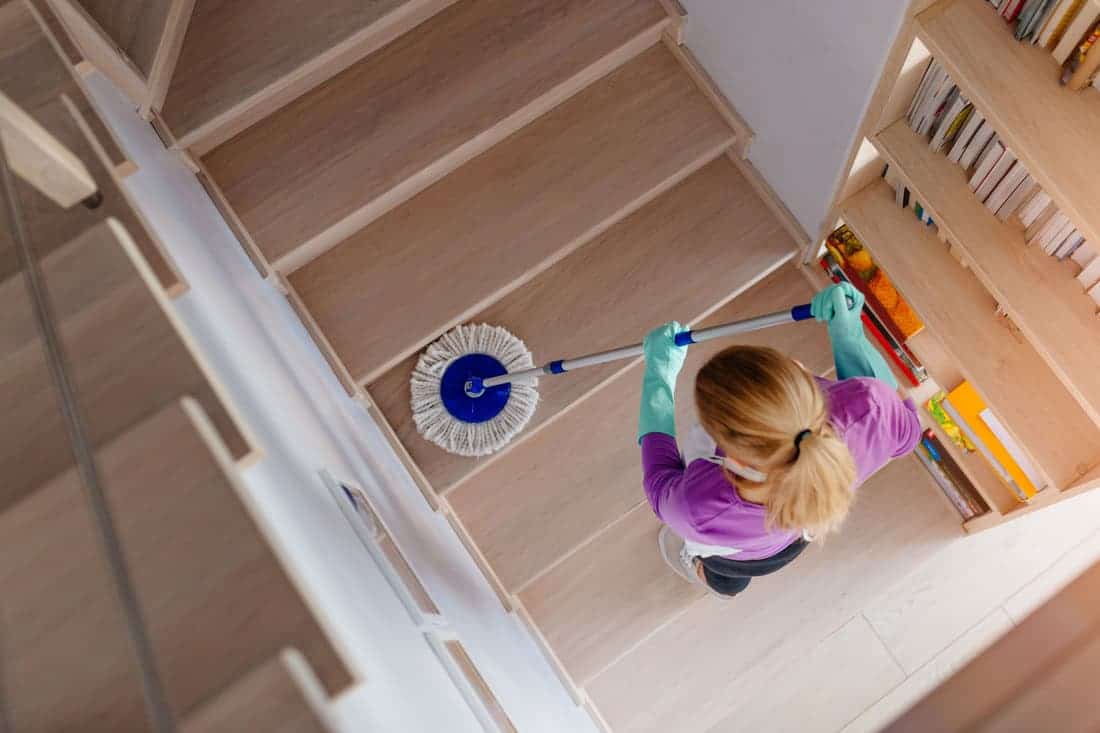 Check Safety Equipment
The ultimate spring cleaning guide would never neglect the safety of your house. Check and refresh your smoke detector, carbon monoxide detector, and security system batteries. Also, double-check that all of your alarms are operational. Check your fire extinguishers' expiration dates and replace them if necessary.
Go the Extra Mile
Cleaning and ridding the house of dirt is our primary concern, but you should also consider going the extra mile and doing something supplementary.
Sparkle up Your House
Polishing the wooden furniture can make your home shiny and refreshing. Of course, the smell of newly polished wood is just an added benefit! You can buy a wood polish or make your one by mixing olive oil with vinegar or lemon juice and spraying it. Clean wooden window frames, door frames, and doors, staircases, etc.
Change the Furniture Setting
Think about ways that make your house more spacious and easy to move around or settings that let more light enter. If you have kids in the house, think of ways that would benefit them. Change in the setting of your home can guarantee a happier and more satisfied you. Shuffle the furniture, add more plants, and see the difference.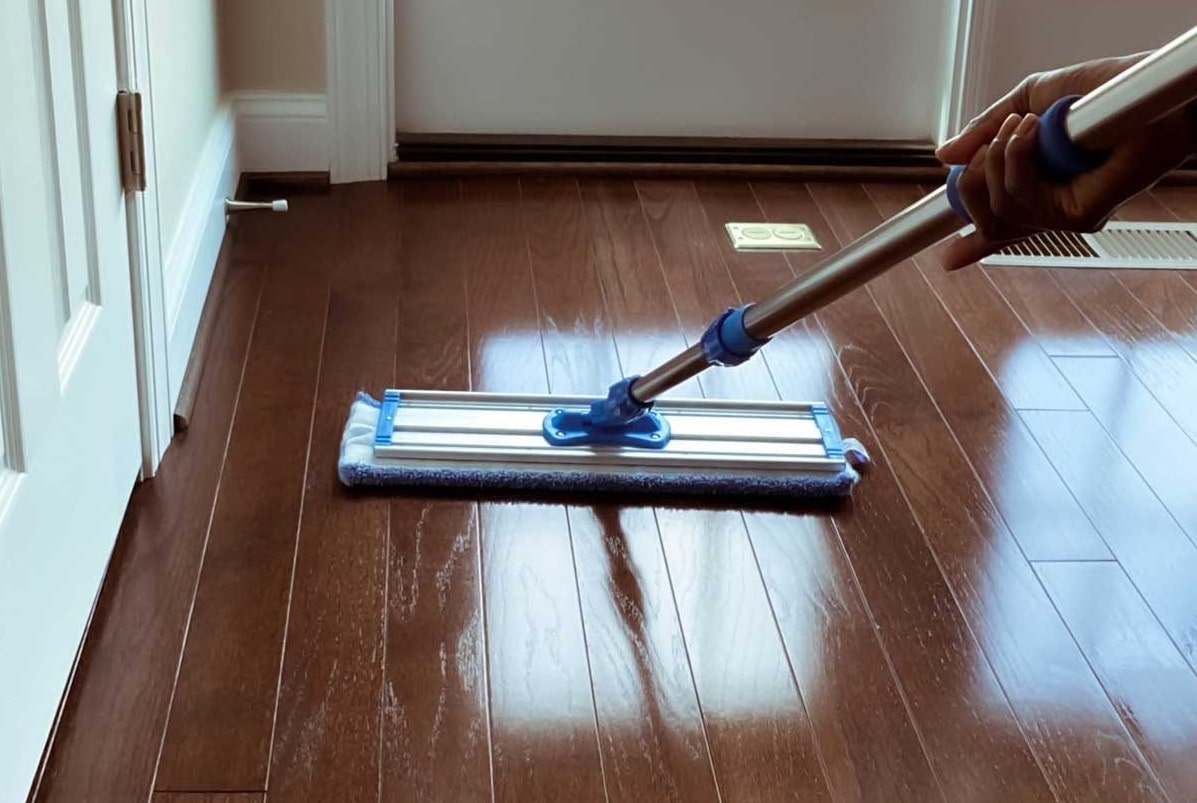 Windows and Doors
Make sure you thoroughly clean everything related to windows and doors. People often forget frames, hinges, and locks. Make sure to lubricate the hinges if they have become noisy and opening or closing the doors has become difficult.
Add a Fragrant Touch!
Grab those scented candles and place them around the house so that they are within easy access. Light them up whenever you feel like it. The sparkling, sanitized, candlelit, and fragrant home will uplift your mood instantly.
Tips and Tricks
We know spring cleaning can be hectic and that you would rather spend the day binge-watching on Netflix, but as we said, we have come up with the ultimate spring cleaning guide. So, here are a few tips to get you through the spring cleaning season.
Pre-plan
The key to success lies in pre-planning. Write down everything you need to so you don't forget. As you get done with one thing, tick it off. Also, treat yourself to a cookie!
Focus!
Don't think about what you have to do next. Just focus on one area. Thinking about what remains on the list will make you feel overwhelmed and tired even before you start. Take a deep breath, and get started!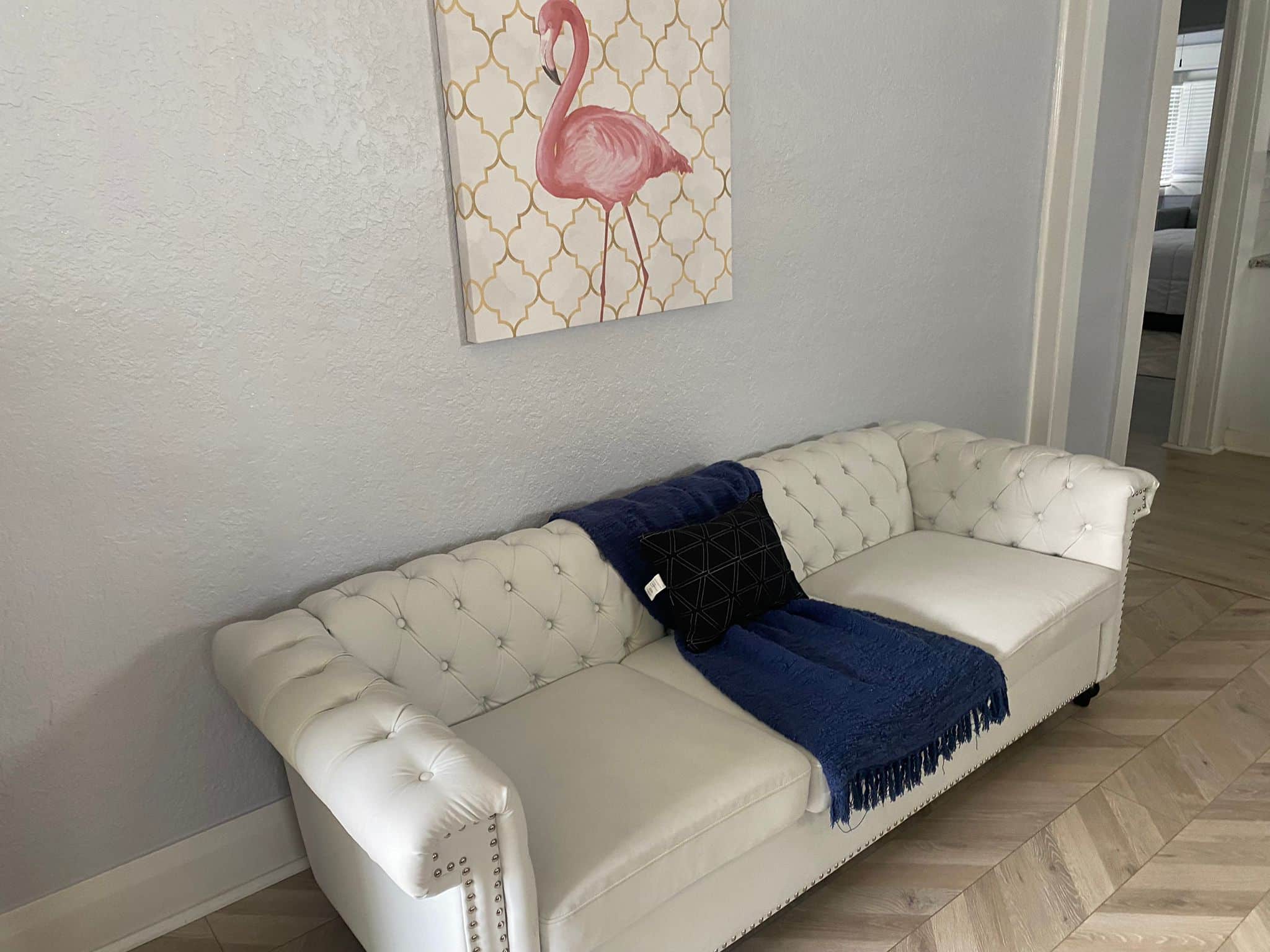 Motivation
Motivate yourself. Remind yourself that this is a task that cannot be ignored in any way. If you are a health freak, remind yourself of some statistics. According to the International Sanitary Supply Association, one square yard of commercial-grade carpeting can amass one pound of dirt in only a week. Yuck!
Set A Timer
Another technique that works wonders is to set a timer. You wouldn't want to spend the entire day cleaning. Set a specific time that you will spend cleaning, otherwise, you will procrastinate and end up with zero results.
Music to Set the Mood!
Put on some music! Pick up that washcloth, vibe to the music, and clean!
We hope that our spring cleaning guide will help you. Pick up that broom and get started! Happy cleaning!
Online spring cleaning service has never been easier. Get an instant quote and schedule your cleaning now.