Why Do You Need One Time Deep Cleaning?
Everyone likes to live in a clean environment, but sometimes your standard and daily cleaning is not enough. Sure, it can get rid of some dust in your household, but it is nearly not enough to have a spotless home. If you haven't had a professional cleaning done in 30 days, chances are that you may need to perform a deep cleaning of your house. Or you can hire My Cleaning Angel to do it for you!
One time deep cleaning helps get rid of all the dirt and dust that has accumulated in the tiny crevices of your home. It also helps in killing the germs and making the environment of your house more hygienic.
Things That Are Included In Deep Cleaning
Before you decide whether your house needs it or not, you need to learn which things are included in one time deep cleaning.
House Dusting
Before you start deep cleaning, you have to begin surface-level cleaning first. This includes de-cluttering and then getting rid of the dust. If you don't dust your house often, you are welcoming allergies and sickness inside. Pollen often accumulates in the house, which causes numerous respiratory issues, so you must be diligent with surface cleaning.
Everything should be wiped clean. This includes your vanity table, coffee table, kitchen counters, bed frames, TV, picture frames, and other furniture items. All of these things should be dust-free once you are done dusting the house. You can always do the finger test to check how well of a job you have done. Professional cleaners at My Cleaning Angel know precisely what techniques should be used to get rid of dust from specific surfaces so that you are satisfied every single time.
Vacuuming
You need to get the vacuuming done during one time deep cleaning. Especially if your house is carpeted. The carpet in your home can serve as a hiding spot for dust particles. Therefore, to make sure that your place is completely dust-free, vacuuming is a must.
Since you will be getting rid of the dust from your floor, you also reduce the chances of getting dust mites. Dust mites are mostly harmless but can cause allergies and can prove to be harmful to asthma patients.
Mopping
Vacuuming on its own is never enough, therefore mopping all the floors is essential. Especially if you have stains on your floor, the only way to get rid of them is by mopping the area properly. Mopping also helps in eliminating the dust particles that were not initially picked up by the vacuum. It gets rid of all the dust and germ build-up on your floors and makes your home appear clean and tidy.
Your floor will also appear to be shiny after mopping. Mopping also helps prevent scratches, especially on your hardwood floors, all you need is a non-abrasive cleaner. And the results will speak for themselves. And that is why mopping is an essential step to carry out in one time deep cleaning of your house.
Bathroom Cleaning
The bathroom is that one place in your house that helps you clean up. But ironically it is also the place that is mostly neglected when it comes to house cleaning. If a bathroom is not thoroughly cleaned, it can cause bacteria to grow about freely. Since there is a lot of moisture build-up in a bathroom, mold can grow quickly if you don't pay attention to the cleaning.
That is why during one time deep cleaning, we at My Cleaning Angel make sure to clean everything in your bathroom. Including the toilets, tubs, and sinks. We also disinfect the surfaces afterward so that germs and mold do not grow back quickly.
Bathroom floors tend to get stained and dirty quite often. Since bathroom cleaning is not usually prioritized, and dirt builds up and becomes hard to remove. However, by using good bathroom cleaners and the proper techniques, you can easily remove the stains, and your bathroom floor will sparkle like new once again.
All these extra measures are taken by our professional team so that you are fully satisfied with one time deep cleaning carried out by our professionals.
Kitchen Cleaning
A kitchen has to be clean to lead a hygienic lifestyle. It is where all the cooking takes place, so it should always be tidy and germ-free. Tidying surfaces and counters is essential as it will help you in cleaning quickly and effectively. While deep cleaning, all the kitchen counters should be wiped properly. The backsplash and outside of your cabinets should also be cleaned while performing a deep cleaning to remove all the grease and dirt. Deep cleaning gives a new and shiny look to your kitchen.
Since the sink area retains moisture, it can result in mold build-up if not taken care of right away; that is why it is essential that while doing one time deep cleaning, you must clean that area carefully and disinfect it as well just to be on the safe side.
Kitchen deep cleaning also includes cleaning of small appliances, such as microwave and coffee machine. These smaller appliances are cleaned from both outside and inside. The microwave can be all greased up from inside, and the coffee machine usually gets stained due to daily use. One time deep cleaning ensures that these appliances look good as new!
Bigger appliances like the refrigerator and oven are also cleaned thoroughly from outside. It is also cleaned from underneath, where dust and allergens can accumulate along with many bacteria. That is why these nooks and crannies are also taken care of during one time deep cleaning.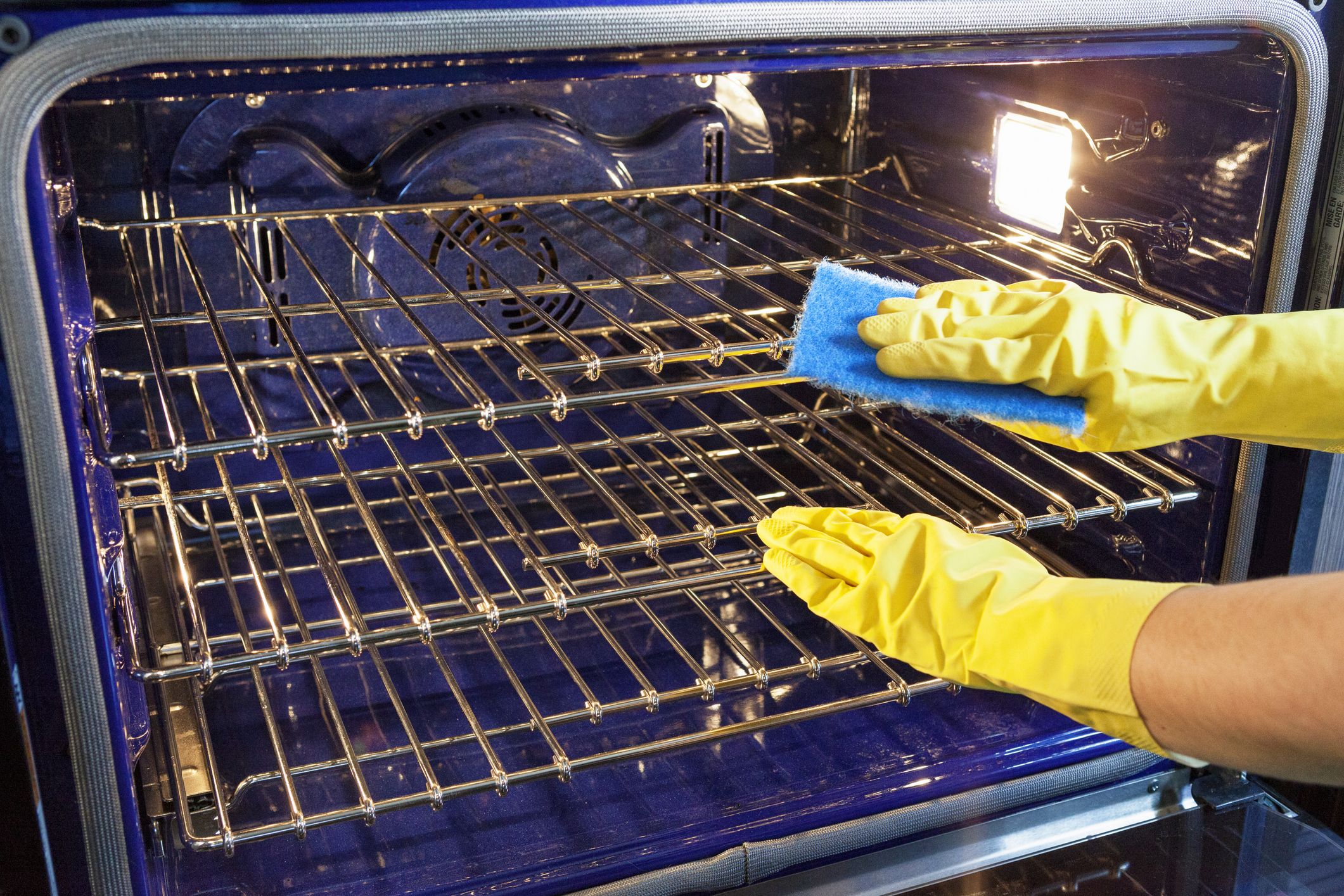 Cleaning Ceiling Fans
If you wish your ceiling fans to work perfectly and want them to have a long lifespan, you need to make sure not to let dust build up on them. A clean ceiling fan will ultimately provide clean air for you to inhale.
Since cleaning the ceiling fans takes so much effort and time, it isn't a task that you can just fit into your daily house chores. And that is why when you get one time deep cleaning done, the ceiling fans are thoroughly cleaned as well, especially the blades of the fan, so that you do not inhale harmful tiny dust particles.
Cleaning Blinds
We often make sure that our windows look pristine, but we usually forget about the blinds that we have hung to protect us from direct sun rays. Window blinds tend to collect many dust particles and are often overlooked during a standard regular cleaning.
During one time deep cleaning, all of the blinds are wiped down thoroughly to remove dust. They are cleaned from both sides. Please note that sometimes the blinds might need to be soaked in warm water to be cleaned to perfection, as dust particles are hard to get out of these.
Cleaning Baseboards
Dirty baseboards often go unnoticed, and cleaning them is never prioritized by anyone. But if you ever look closely, baseboards are usually all scratched up and are loaded with scuff marks. Which is also the perfect spot for dust particles to hide.
During a deep cleaning, baseboards are wiped down and vacuumed so that they remain clean. If done right, even the grimiest baseboards can look brand new, giving your home a brand new look.
Cleaning Doors
If you happen to have a light-hued door because it goes well with the rest of your home décor, you would know how dirty the doors can get. And that is why interior doors are also cleaned during one time deep cleaning.
Cleaning a door includes wiping the whole surface from top to bottom to remove all the dust build-up. The doorknobs are also cleaned because we pass tons of germs from our hands to the doorknob and vice versa, and that is why they should always be spotless and sanitized.
Additional Services
Although they are not included in one time deep cleaning service, if you feel like there is a need. Then you can pay a little extra to get the things that are mentioned below cleaned:
The inside of your windows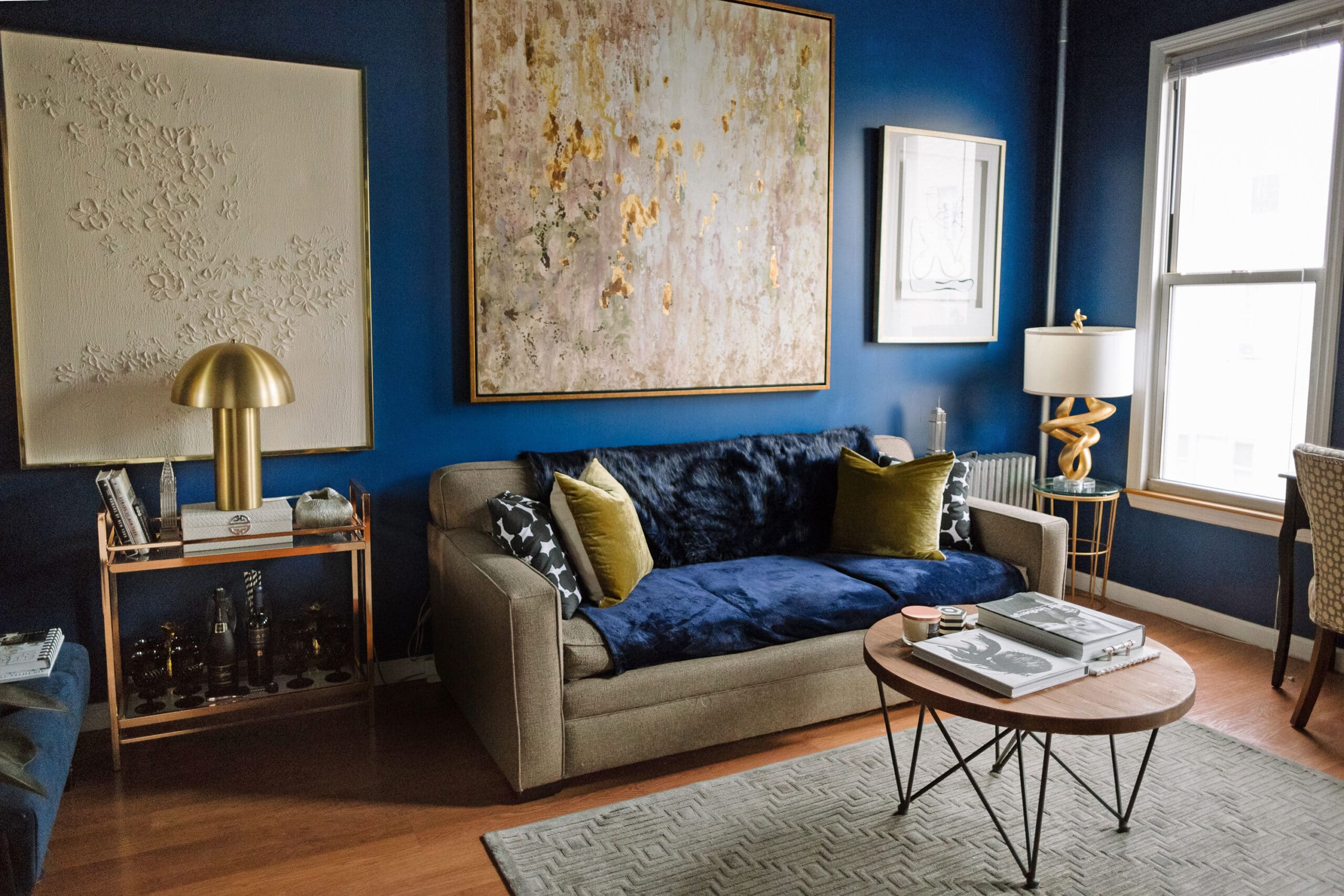 Why Hire Us?
Deep cleaning must be carried out every once in a while to improve the quality of air in your house. But after going through this list of things that are included in one time deep cleaning, we are almost certain that many of you have gotten exhausted just by the thought of performing all these tasks. Most people don't even have the time to do all these chores. Even if you manage to make time, you still have loads of cleaning techniques to learn and the correct supplies to buy.
And that is why you have us! Just give My Cleaning Angel a call or book cleaning services online with us and you will be glad that you chose us. We promise to provide you with a service that is guaranteed to leave you happy and satisfied!