The holidays have the potential to bring havoc to your house! Your home has undoubtedly seen better days thanks to all of the visitors, holiday feasts, and children home from school over the break. My Cleaning Angel brings you the best cleaning tips after New Year for a fresh start. Following this, you can become organized and start the New Year off on a clean and organized foot. A house cleaning is the better way to keep everything in place.

There are many ways for cleaning after New Year. Our tips include DIY solutions as well as tried and tested methods. The best way is to start by clearing out all the holiday clutter and decorations. Organize and store them properly for your next holiday and then move on to vacuuming or mopping the carpets and floors.

1. Clear Out the Clutter First and Foremost
Get rid of the clutter in your house at the beginning of the New Year if you want to make a clean slate for yourself. Although it can seem like an insurmountable undertaking, completing it is simpler than you would imagine.
Declutter

To get started, clear everything off of your countertops. Even though they can seem disorganized at first glance, a quick decluttering session can make a world of difference in both the appearance and functionality of the area.
If you had a New Year's party, decluttering in the beginning will make the cleaning easy and quick.
Organize and Categorize
Throughout the year, people collect items of their choice and preferences. For example, a lot of people keep adding a variety of mugs to their collection, and you might also stockpile more water bottles than you need, just because they are cute or they have a theme of your favorite anime or movie! We understand the obsession!
However, keeping your house tidy and free of clutter may be beneficial to both your physical and emotional health. Spend some time over the holiday weekend cleaning up your house and organizing the stuff you bought throughout the year. You can buy storage boxes and label them to store your prized possessions, collections, and gifts until they are ready to be used.
Involve your Close Ones
Your level of motivation will increase as a result of this. Involve your friends and family so the process becomes quick and fun for everyone. The people who are aware that they are making a difference by helping you make a fresh start, the higher the chances that they will take part in the endeavor to reduce clutter. This is also a good way to make some lasting memories.
Pick a Deadline
Before you get started on your new endeavor to get rid of clutter, you should make sure that you assign yourself a deadline. The process of cleaning out your house may be difficult, so it's best to take things slowly and focus on one area at a time. You should make an effort to maintain just those items that bring you joy or have will have some use later.
When you have finished cleaning and decluttering the house, you will have more space for starting new tasks or hobbies. However, make sure that you don't get rid of any of your cherished mementos. There is a diverse range of companies that provide reasonably priced storage space. You could also get in touch with a local charity and give some of the stuff away to them as well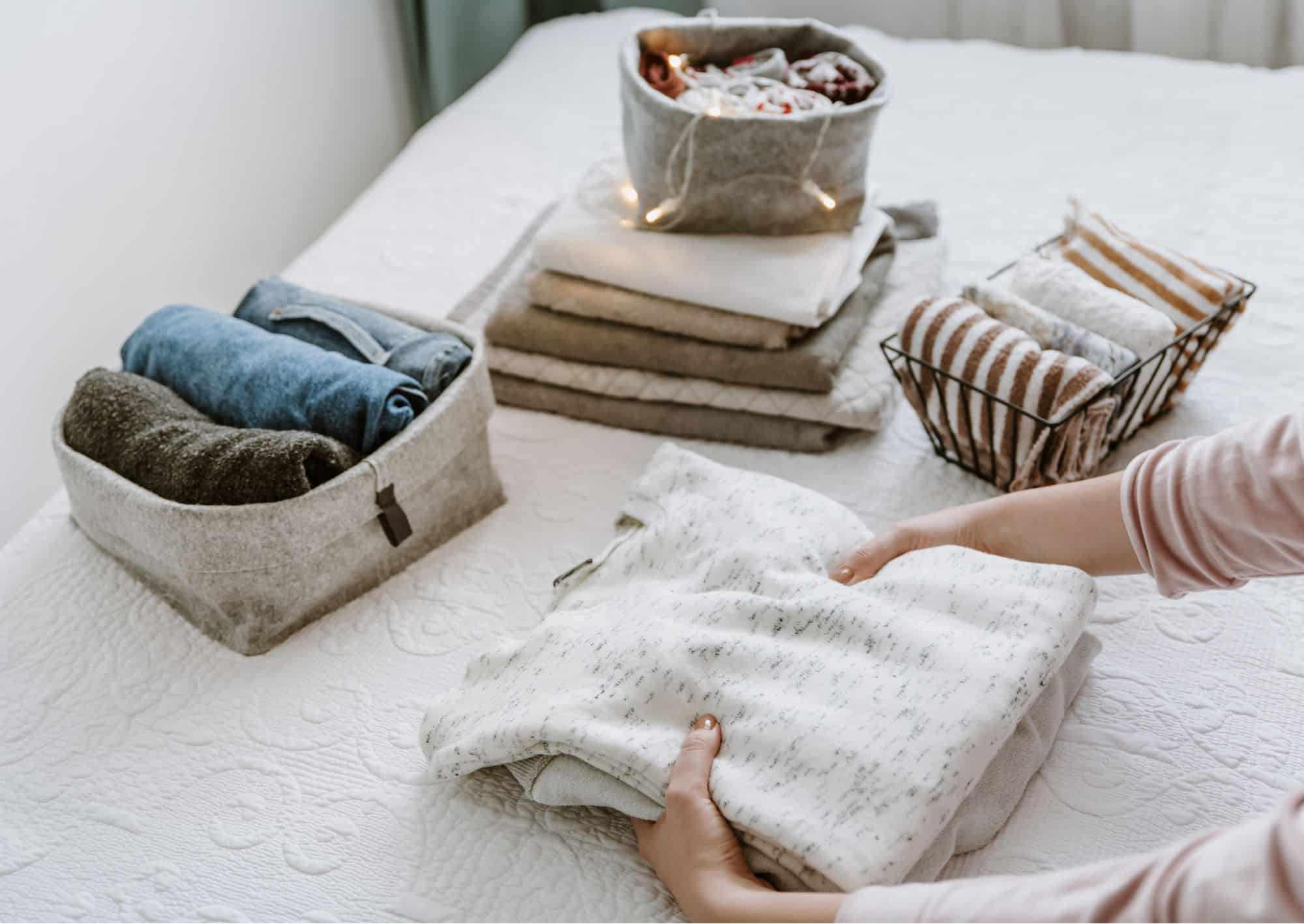 2. Deep Clean the House While You are at it
After the holidays, a deep cleaning is the best way to start over at home and in life. Having people around for the holidays and hosting elaborate feasts undoubtedly makes the home dirty and messy.
Cleaning After New Year
Some periodic deep cleaning is necessary even for the tidiest of houses. Cleaning a home thoroughly may be a daunting undertaking, so it's best to do it in manageable chunks. Our comprehensive checklist for cleaning tips after New Year for a fresh start can help you.
Then you can go on to the room-by-room tasks. Before having guests over, it might be helpful to use this house-wide cleaning checklist. These methods may also be included in your regular, spring, and autumn cleaning routines. Your house will soon be spotless and ready for a white-glove inspection. You can check our blog on how professional deep clean your house for detailed instructions.
Organize
Tip: Before tackling the deep cleaning process, be sure to organize your paperwork and other essential items so you don't accidentally damage or throw them away.
Everything that doesn't belong in the room should be put away (or preferably removed). To keep your deep cleaning checklist manageable, put away any clutter that is hiding behind closed doors for now. As you clear away the clutter, you'll find that thorough cleaning after New Year's day becomes much simpler, and you'll be motivated to keep going once you see the results.
Invest in the Best
Clean large, hard-to-reach surfaces first: ceilings, molding, light fixtures, walls, the rest of the trim, and baseboards. A fresh microfiber cloth ($12, The Home Depot) or extandable duster ($18, Bed Bath & Beyond) works well on these surfaces. Bonus: These tools generally fit under the sofa without moving anything. Spritz above eye level. Clean floors with dish soap and warm water. White vinegar keeps bathrooms mold-free. For tough mopping, use a $3 Target microfiber towel.
The Windows!
If you want your view of the outer world to be spectacular, clean your windows! The benefits of window cleaning hugely outweigh the effort required. First, you should clean the sills and the tracks. Finally, spray the whole window with glass cleaner from top to bottom. Wait a minute for the cleaner to finish its cycle, and then squeegee the residue. It's simpler to see and remove streaks on interior windows if you swipe in one direction.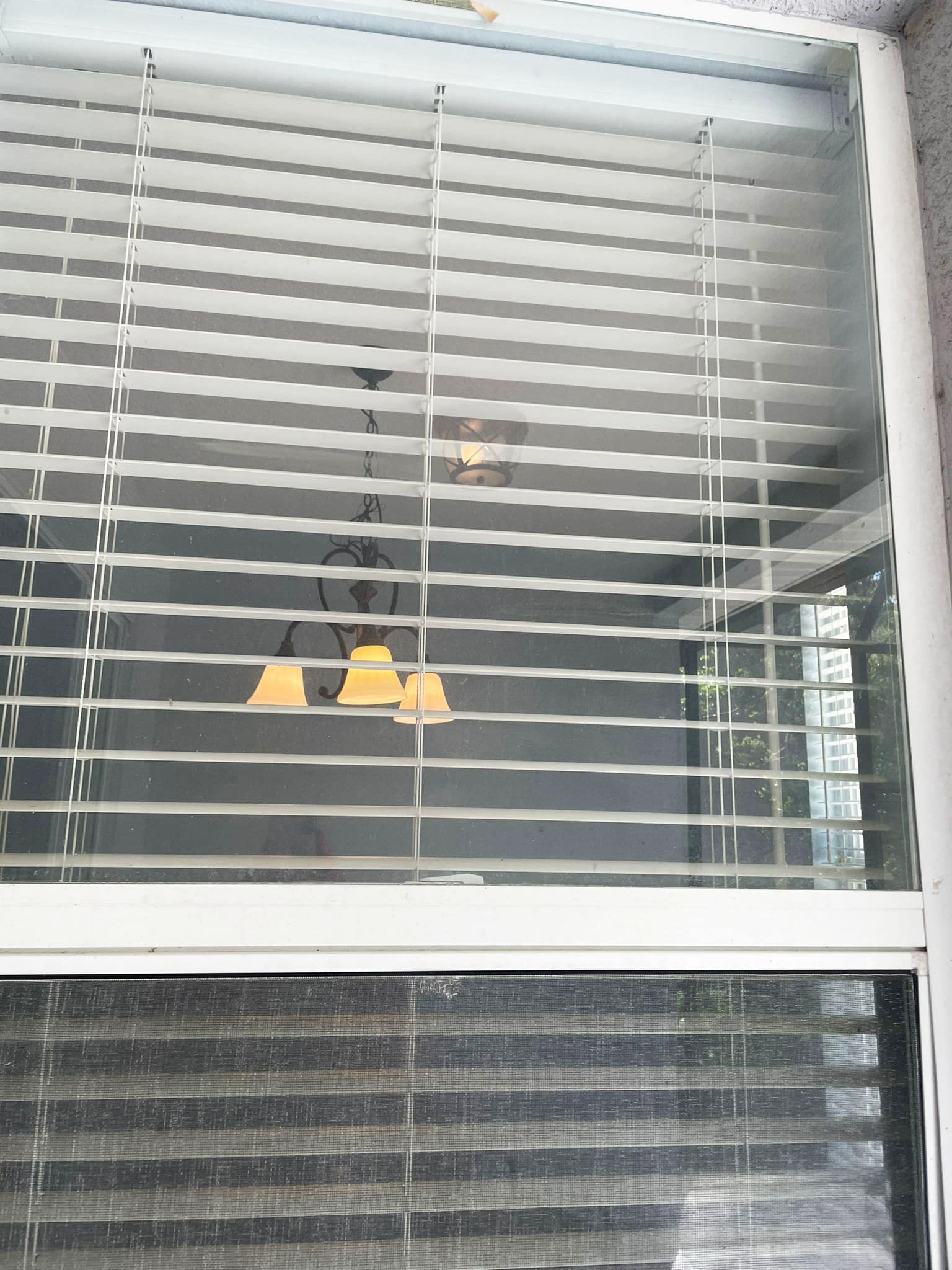 3. Clean and Store Holiday decorations Properly
To make room for new items, it's important to clean and store holiday decorations after the New Year. While these items may have sentimental value, they may be unnecessary and can clutter up storage space. Cleaning house after New Year's day is a great opportunity to clean and organize your home by condensing all holiday decorations into one or two storage containers. This way, decorating for the next New Year will be a piece of cake!
To store your holiday decorations, you can wrap them in plastic bags and place them in a storage container. Make sure to carefully pack and label your Christmas lights. If you're using extension cords, bundle them with twist ties. Another option is to store them in cardboard rolls or empty toilet paper towel rolls.
You can also choose to remove outdoor Christmas decorations and store them with the other items after labeling. These decorations include outdoor nativity sets, yard decorations, and inflatable Christmas decorations.
4. Don't Forget to Clean your Drapes and Upholstery
One of the most important cleaning tips after New Year for a fresh start is to clean your upholstery and drapes. This will ensure that your furniture is fresh and clean come spring. This process will also help you get rid of leftover stains and residue from the holidays. You can contact MyCleaningAngel to have professional upholstery cleaning services performed. We have technicians nationwide and can help you with any upholstery cleaning needs you may have.
Before you begin cleaning your upholstery and drapes, consider the type of fabric. Some fabrics are suitable for machine washing, while others require hand or steam cleaning. If you can't determine whether your drapes are machine-washable, consider calling a dry cleaner. A professional dry cleaner will be able to handle all types of drapery.
When cleaning your drapes and upholstery, pay close attention to their care labels. Care labels should be followed to maintain colorfastness. To test colorfastness, dip a hidden spot on your curtains in warm water. If the color bleeds, you may have to take them to the dry cleaner.
Upholstery fabrics are durable and long-lasting, but they do need to be cleaned. Regular vacuuming will help to minimize grit and abrasion. You should also protect your upholstered furniture from the sun and pets. The grit from their fur may transfer to your upholstery.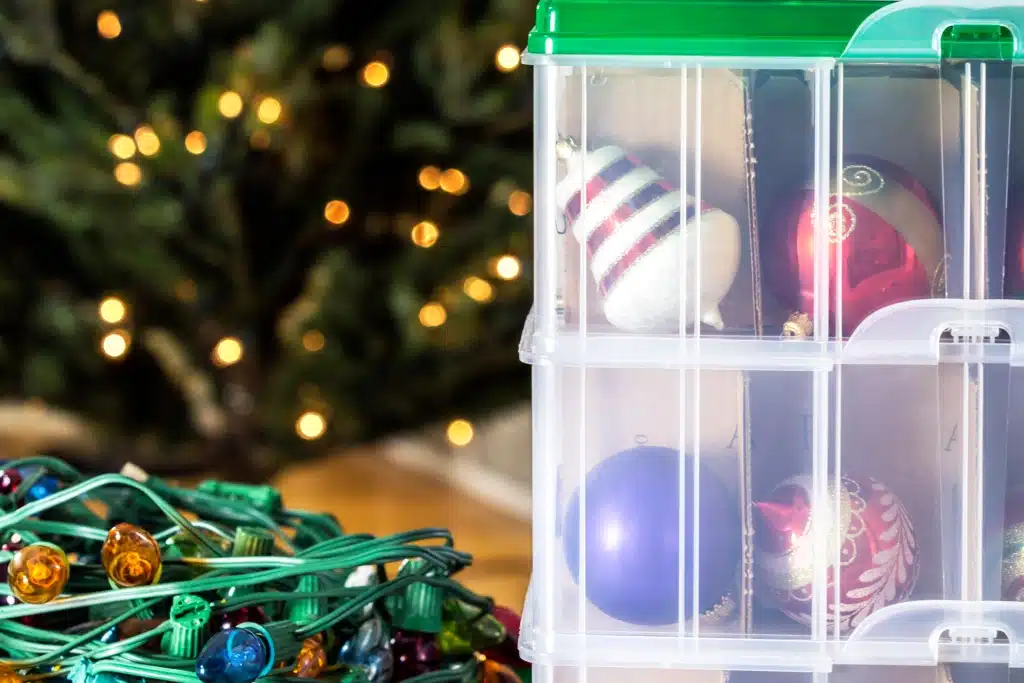 5. Vacuum the Carpets Floors and Base Boards at the End
After the New Year, a fantastic method to make your house seem clean and tidy again is to vacuum the floors and baseboards. The usage of attaching tools may further facilitate your task. A crevice tool, for instance, may be used to clean the margins of carpets and get rid of debris there. The baseboards and wall joints will be easier to clean as a result.
Before you vacuum, make sure the area is free of dust. Following these steps will help you get the dirt off your surfaces and onto the floor, where you can easily vacuum it. To get the dirt out of tight spaces, you need additionally equip your vacuum with a crevice tool.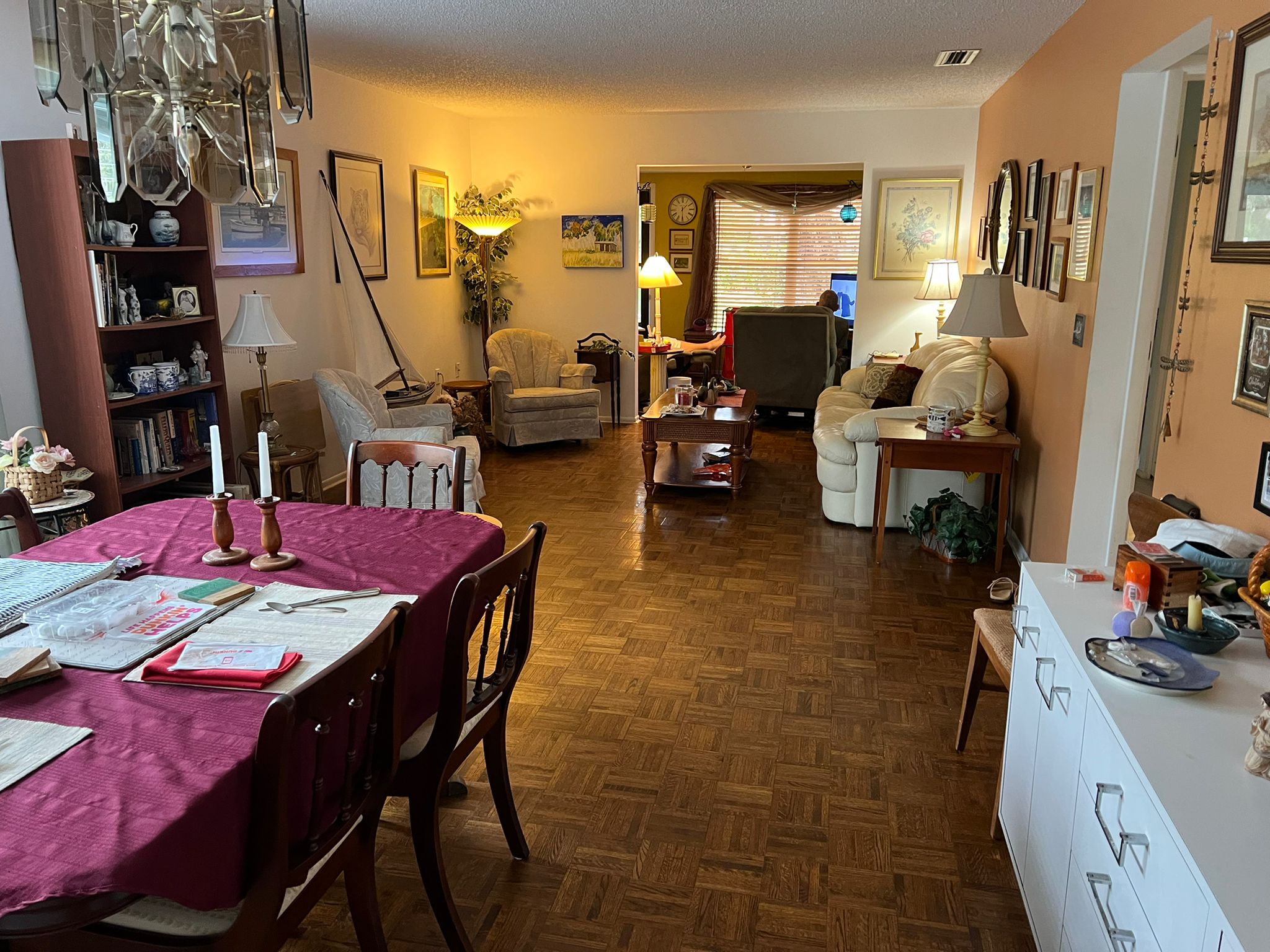 Get Going With Our Best Cleaning Tips after New Year for a Fresh Start
Cleaning has therapeutic effects on our health. Deep cleaning before the beginning of a year will help you get through a couple of months without having to deep clean again. You don't necessarily have to do all the house cleaning after New Year's day by yourself, you hosted the grand party and that should be enough! This is where we come in. Contact My Cleaning Angel today and book an appointment for a clean home after New Year's Day for a fresh start!

Booking Cleaning Services Online has never been easier, get an instant quote and book it now!