If you are moving to a Miami beach house, there are a few things you need to do to get ready. These would involve carefully packing your belongings. Determining how you would transfer your items to your new house, and ensuring that your address is sent.

One of the most important yet frequently forgotten things to remember is to make sure your new home is spotless. From top to bottom before you make the big move. Moving into a new house can be overwhelming and tiring. But we have your back covered on this one. Following is a complete guide on how to deal with moving in and tidying up your Miami Beach Home.
Hire Professional Move-in Cleaning Company
In order to properly prepare your Miami Beach home for move in cleaning, it's important that you plan well in advance. Book your professional cleaning company at least two weeks before you move in.
When you return from vacation, your house will be empty and spotless. Leaving plenty of time for movers and cleaners. Note that once moving day arrives, you will want your home cleaned from top to bottom before anyone walks through the doors.
At My Cleaning Angel, our beach home cleaners will do an exceptional job in making your new Miami Beach home flawlessly clean. And ever-ready for your loving family. By booking early, you'll find a date that works well with everyone involved—including yourself!
The Importance of Hiring a Professional Cleaning Company
Since Miami Beach houses are directly exposed to the sandy beach and seawater, these factors have a tremendous impact on your house's durability, long life, and of course, tidiness. The biggest requirement of a beach house is to keep it clean and immaculate.
This rigorous cleaning may take up days or even weeks of your time. To save both time and energy, it's essential to hire our professional cleaning services for move in cleaning and move out cleaning. To take over your cleaning responsibilities and provide you with a clean, fresh, and happy beach home every time you visit.
9 Simple Steps to Ace Move-in Cleaning at Your Miami Beach Home
When you are moving into your new Miami Beach home, you want everything to be perfect—and that includes your home. Here are a few steps on how to achieve a successful beach home cleaning in no time!
1. Get Started with Some Deep Cleaning
Before you can ace move-in cleaning, you have to do some big-time deep cleaning. Grab a pair of rubber gloves, and make sure you have plenty of trash bags on hand as you go through each room in your house, making sure everything is spotless. The more time you spend with simple tasks like dusting and vacuuming, the less time it will take once it comes time for real cleaning.
Since move-in cleaning is so intense, don't waste your energy trying to do things like strip wallpaper or paint walls. Set aside a day or two later on in your lease when you will be able to tackle those tasks. You'll want all that extra energy while scrubbing away!
2. Declutter!
It may sound obvious, but you'll need to rid yourself of stuff before you can clean your Miami beach home. To prevent that pile-up in your closet from happening again, take some time on a Saturday afternoon and go through your belongings systematically.
Donate what you don't use or need; recycle what you can. And if you aren't sure whether an item is worth keeping or selling, just put it in a box—labeled with a date six months away—and stow it away in storage. That way, when the move-in day rolls around, and you haven't touched it in half a year, you can go through it and sort the things you need quickly, denoting everything else in there.
3. Sweep!
A walkthrough video is a great tool for your new Miami Beach home cleaning. It can show you exactly what to look out for and where to focus your efforts.
Use sweeping as an example. Have you ever watched someone sweep a floor? There are usually three different movements: side-to-side, up and down, then back and forth across whatever area was missed on that first pass.
A walkthrough video allows homeowners (who may not remember every nook or cranny) or your cleaner (who likely has other houses they are servicing) to cover all their bases while they are in your home. Plus, it will give you a chance to see how well your Miami beach home cleaners are paying attention.
If they miss something during their visit, it might also be a good idea to go over everything with them afterward so you know everything is getting done properly next time around. At My Cleaning Angel, our cleaners use a checklist so that you have more control over the process, while they never miss a cleaning task.
4. Vacuum!
When you move into a new place, it can be hard to get rid of all of your old stuff. Most people don't end up getting rid of their stuff, however, which means it ends up in their closets, under their beds, and in every other nook and cranny imaginable.
Make sure you have enough time for a thorough vacuuming during your move-in cleaning because keeping things organized will help keep your beach house clean throughout its entire lifespan.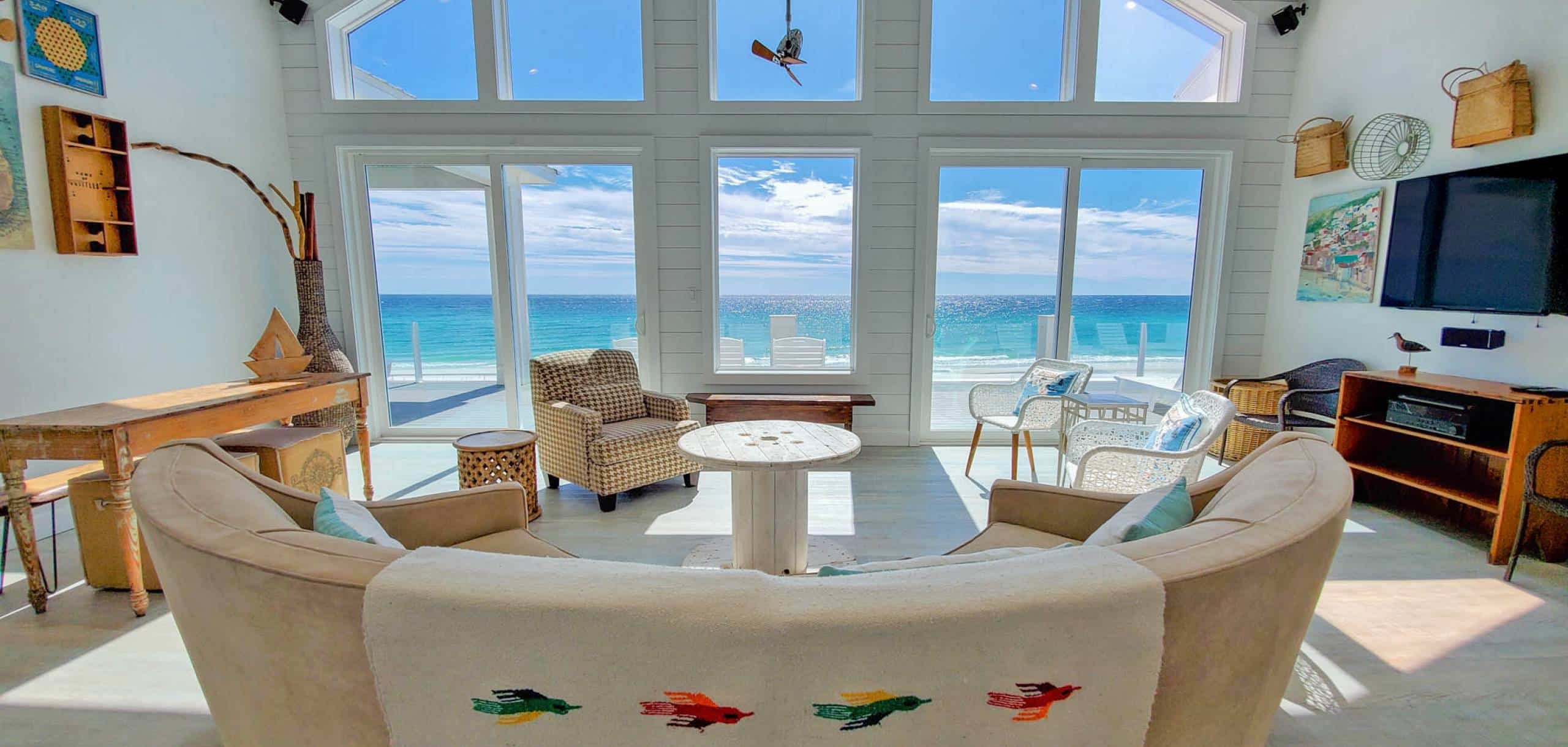 5. Let in Some Light
Keeping your home bright and clean during a move is easy. Start by sweeping and mopping floors, then deep cleaning light fixtures and doors. Remove cobwebs, dust drywall, ceiling fans, windowsills, baseboards, and doorframes. Then wash walls in each room using a mixture of warm water, dishwashing liquid, and baking soda; finish off by polishing woodwork—be sure to use microfiber towels for extra shine.
Finally, make beds and vacuum rugs before you leave. By keeping your beach house clean, you'll be able to enjoy it even more, when you return from work or school!
6. Keep it Fresh!
A clean home is essential, but don't forget that a well-maintained beach house can also be an added bonus to your neighborhood. The key is knowing which features should shine, and which need to stay out of sight. That woodwork might look great when you walk into your home every day, but it's also important to remember that not all of your guests will appreciate a showpiece in their faces every time they walk through your front door.
Don't be afraid to embrace simplicity with some lighter hues, new doormats, and other accents that bring out the best in everything you own while staying true to who you are as a person.
7. Tackle Dirty Windows
If your windows are a little extra dirty, there's an easy fix. Simply spray them with a solution of half water and half vinegar and wipe them down. The acidity in the vinegar will cut through grime but won't harm glass or tinted windows. If you have glass doors that lead outside or sliding glass doors, use a squeegee on them (just don't do it too hard—it can damage glass!). In case you have screens on your windows, make sure they're free of debris by sweeping or vacuuming around them. If you ever lived in Florida, you know your windows needs protection screens. So if your new home doesn't have it, you need to install it.

8. Accentuate Your Best Features
To make your Miami Beach home sparkle and shine, it's important to know what works and what doesn't work in your home. For example, if you have a really tall ceiling, you will want to use cleaning tools that reach up high.
Similarly, if there are some awkward angles and turns that can get tricky for a vacuum cleaner or duster. Take extra care to clean those areas thoroughly and correctly. No matter what kind of Miami Beach home cleaning you need from top-to-bottom or just around key spots like baseboards or corners and edges, accentuating your best features is a surefire way to ace move-in cleaning!
9. Don't Mess with Mold and Mildew (and get rid of it if you do!)
Mold and mildew love hot, humid places—your bathroom is a breeding ground. If you see any mold growing in your shower or tub, wipe it down with some diluted bleach. Make sure all doors and windows are screened so that pesky insects can't make their way inside. It might seem like a small problem at first, but don't let it get out of hand; otherwise, you'll have to deal with costly repairs later on!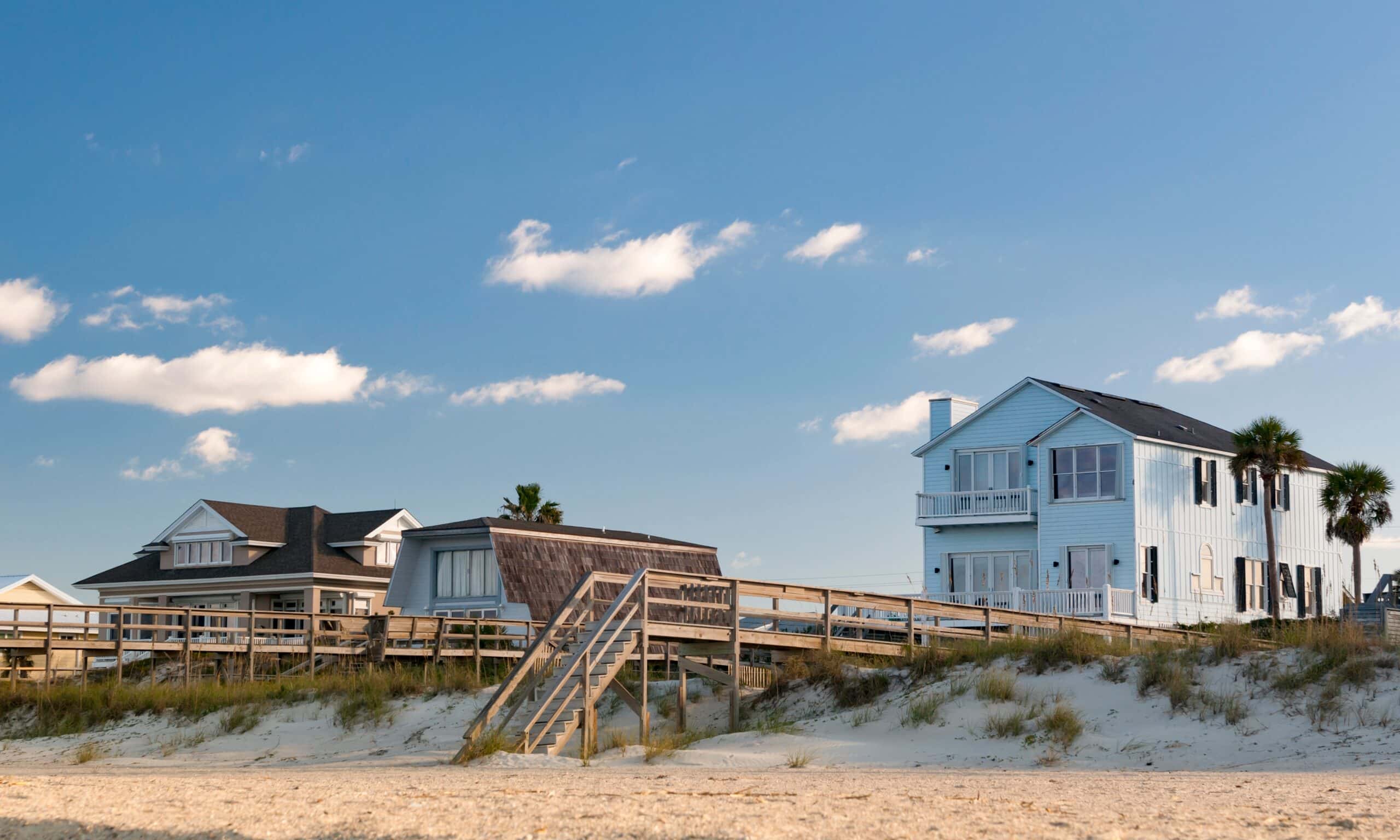 Conclusion
Move-in cleaning before arriving at your Miami Beach Home is an essential process and requires rigorous measures. Taking the tiring task of cleaning a whole beach house might seem intimidating. Especially to working homeowners or people who have multiple responsibilities.
Under certain circumstances, most people are unable to maintain the cleanliness of beach houses due to their hectic schedules. Hiring professional cleaners would be easier and faster, and also cheaper if you know what to look for.
At My Cleaning Angel, we make sure homes, apartments, vacations rentals, and beach houses are always clean and presentable. To you and your family, and even guests or an event. You can book cleaning service online, it's easy and fast. Book in less than 60 seconds.

Leave everything over to the professionals and you won't be disappointed after moving into your Miami Beach home.