When you want to clean your house thoroughly, you may wonder about the time it takes to deep clean a house. Whether you want to do it yourself or hire a professional, the answer will depend on many factors.
Many of us have tried some form of deep cleaning procedure at our homes at some point, and the times involved have varied greatly. Realistically, the majority of us won't have the energy or time to commit to thoroughly clean our homes at once. If this is truly necessary, it could be wiser to think about hiring a house cleaning service.
To give you a rough idea of the estimated time for deep cleaning a house; a three-bedroom home with a family bathroom would take around 8 hours, increasing or decreasing by an hour for each extra bedroom and bathroom. This is only a very approximate estimate, and the actual time taken may differ greatly depending on the state of the house, the type of cleaning, and the size of the property.
Time It Takes To Deep Clean a House
A typical deep clean includes a long checklist of tasks. The first step is dusting all surfaces, eliminating cobwebs, vacuuming and mopping floors, treating stains, and sanitizing bathrooms. The second step is cleaning windows and blinds, although these are usually not included in an estimate. The cost of a house deep clean can range anywhere from $145 to $650 depending on what services you need.
To do a thorough cleaning and determine the time it takes to deep clean a house, you should estimate the time required for each room and then divide that total by the number of rooms. For example, if you have three bedrooms and two bathrooms, it will take you about 1.5 hours to clean these rooms. Adding another 30 minutes for tidying up will increase the time required. In addition, cleaning an apartment is easier than cleaning a house. A deep cleaning takes 1.5 to 2.5 hours, while an average-sized house will require 5-6 hours.
Deep cleaning a house will take about eight hours on average. However, the time it takes to do so will depend on the size of the house and how much clutter it has. You should also keep in mind that the larger the house, the longer the process will take. The most important rooms to deep clean are the kitchen and bathroom. They accumulate grime and dirt in no time and can harbor bacteria and other harmful bacteria.
DIY Vs. Hiring
Whether you prefer a weekly or monthly deep cleaning, it is best to start with a schedule that fits your routine. It is generally more expensive whether you choose to hire a service or DIY. You will have to buy the appropriate supplies and equipment to get the job done right. Deep cleaning also takes more time and energy than regular cleaning.
However, the time invested is well worth the results. In addition to the increased time required to perform deep cleaning, it will make your home healthier and fresher. When it comes to hiring vs. DIY, you should always keep in mind that you should always hire a professional house cleaner if you don't feel up to doing it yourself. Professional cleaners like My Cleaning Angel have the experience and the supplies required for it. Hiring will also save you time.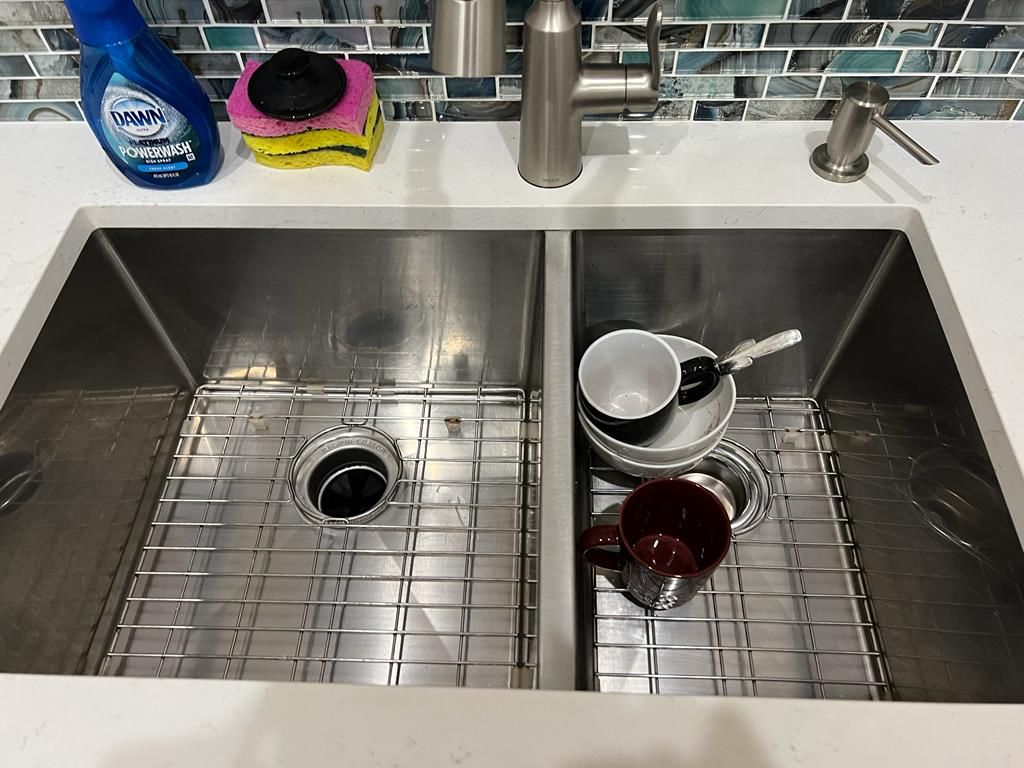 Cleaning the Bathroom
Cleaning a bathroom takes about half an hour. However, if the bathroom is smelly and dirty, it could take 45 minutes or more.
The Living Room
Another room to clean is the living room, which is the largest in the house, and usually, the least cluttered as you can get surprise guests. You shouldn't spend more than an hour in this room. To do a thorough house clean, you should allow yourself at least one day to finish it.
The Kitchen
The kitchen is one of the dirtiest and the most used rooms in a house, so you should allow at least three to four hours for this area. Once you have an accurate estimate, you can make a more realistic schedule for your cleaning. The time it takes to deep clean a house is highly influenced by the cleanliness or dirtiness of your kitchen.
Cleaning a deep house requires time and focus. The task may seem daunting, but it is a worthwhile investment that will bring you great results. It can also improve the quality of air in your home. By following a deep cleaning schedule, you can get your house looking brand new in as little as a week. In addition to the general house cleaning, you should focus on the kitchen. Since this room is used most often, it can be difficult to deep clean, but you should focus on large appliances and kitchen surfaces.
How Often Should Deep Cleaning Be Done?
Ideally, you should do a deep cleaning at least once a year. It involves getting into all the crevices, behind appliances, and the furniture. Deep cleaning costs vary by the size of the home, its layout, and its materials and appliances. While light cleaning involves dusting, wiping surfaces, and vacuuming, it involves moving and scrubbing.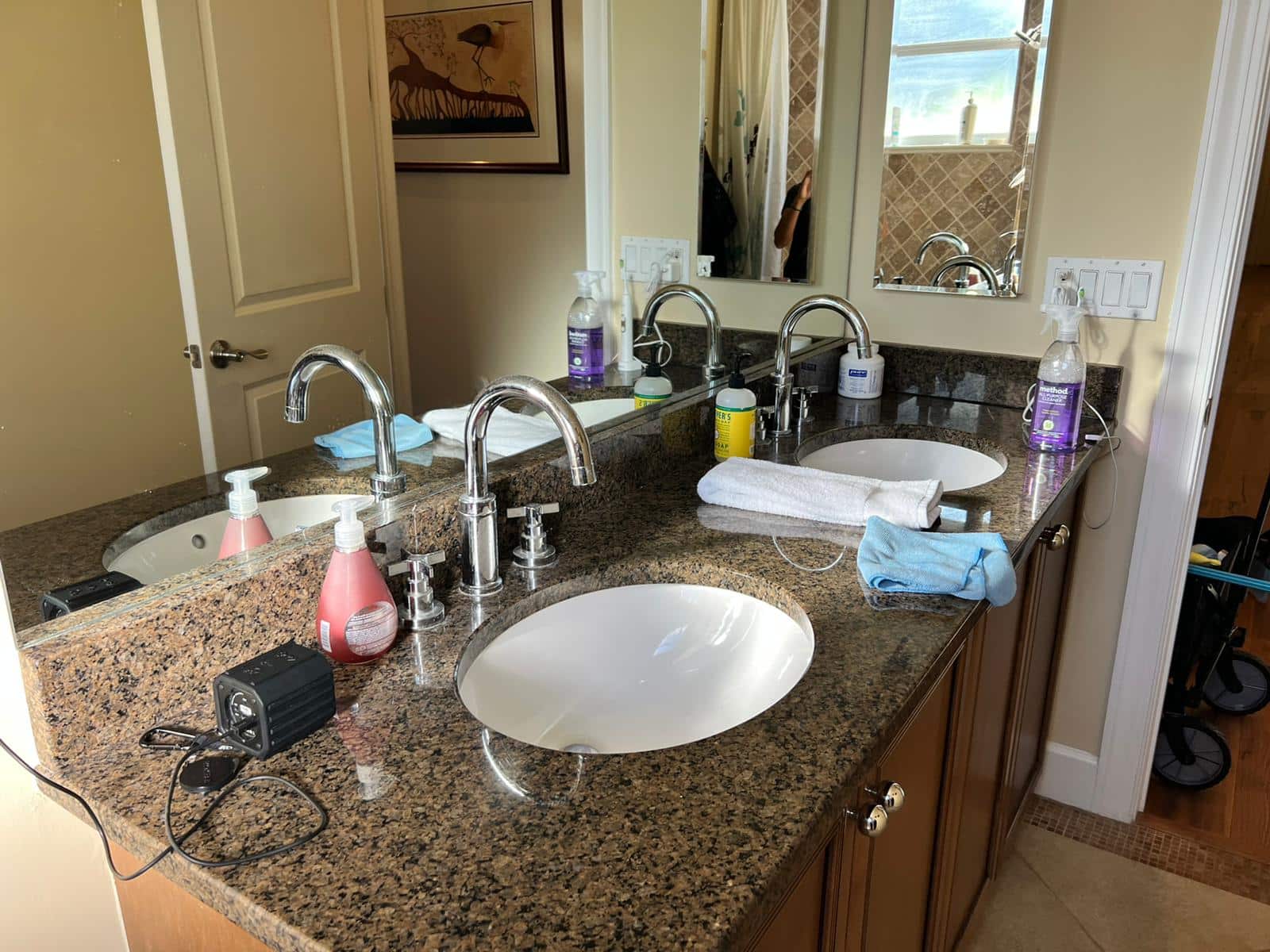 Begin your Deep Cleaning
To begin a deep cleaning, clear away any clutter and debris. This will free up your time for the actual cleaning process. Make sure you have enough appropriate tools, materials, and supplies to complete the job. A telescoping pole is especially useful for cleaning high or difficult-to-reach areas. You should also want to be prepared for some unexpected challenges.
A deep clean of a house can take as long as eight hours. The process can be completed by one person or a team of three. The time it takes to deep clean a house varies according to the size of the property and the clutter it has. If you have pets, your house cleaning may take longer. If you divide the process into a few days, you should be able to complete the job in less than a week.
Although you shouldn't need to do a deep clean every week, your home can still accumulate allergens and bacteria. These linger on different surfaces and can make your house smell musty or leave visible filth. A deep clean will remove these allergens and kill bacteria. In addition to removing dirt, a deep clean will kill germs and viruses.
Is One Day Enough to Deep Clean a House With Children and Pets?
The answer to this question is a qualified yes. Although it is a very thorough task, deep cleaning a home with pets and children can be time-consuming. To get the best results, it's best to start each area on the day when you have time. This way, you'll avoid spending hours on an area that's only partially clean.
How to Go About Deep Cleaning a Home with Pets and Children?
Cleaning the living areas regularly is crucial to the health of your family and pets. Begin by dusting ceiling fans and light fixtures, and then move on to blinds and curtains. Vacuum the floor and wipe down wooden furniture. Mop floors and vacuum throw rugs. If you have carpet, a thorough cleaning every other day will catch most of the allergens in it.
Then, sort your mail and try to include your family in the cleanup. Even a 15-minute nightly cleaning routine can go a long way in keeping your house clean and tidy. The time it takes to deep clean a house will be ultimately longer for a home with pets and children. You can also hire professional house cleaners like MyCleaningAngel to help you.
You should assign your children some pet-related chores. These include bathing the dog or cleaning the parrot's cage. If you have a cat, try rewarding them for picking up the toys and putting them away. Your kids will love this job! Deep cleaning of the house with children and pets will be more effective and rewarding than ever! Just remember that your pets are an integral part of the family, and they can bring a lot of dirt into the house.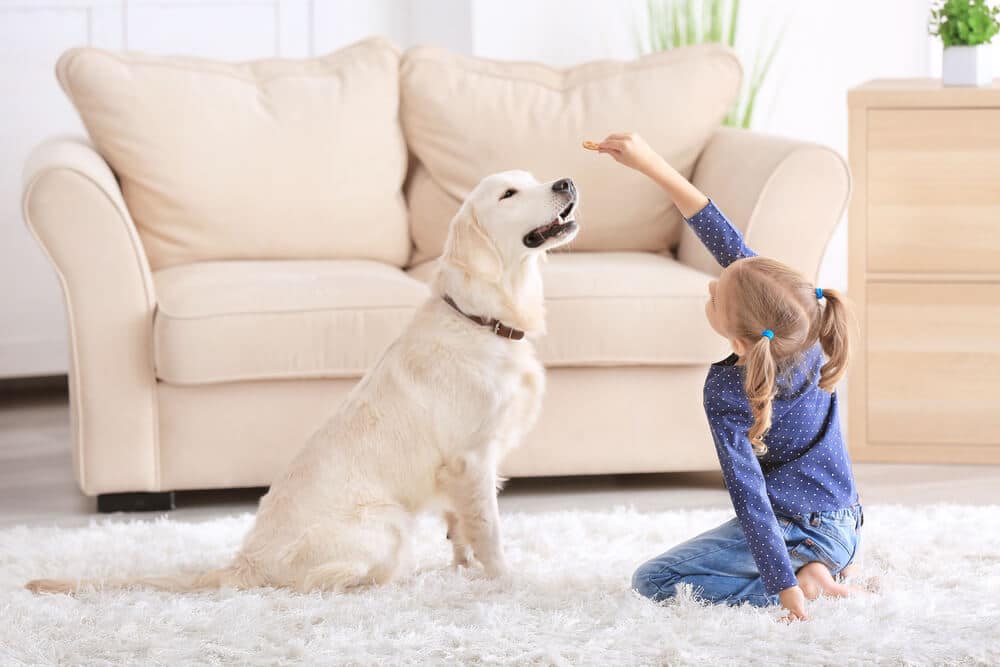 Take Advantage of Sundays
While you may be able to fit a full cleaning session every two weeks, you shouldn't do it every day. Choose a day when you don't have too much going on. For example, Sundays are best for cleaning because children can be distracting and may get in the way. If you're working during the day, you might want to consider a two-day deep cleaning every three weeks.
Benefits and Dangers
When you live in a house with children and pets, deep cleaning is vital to ensure that your family's health and safety are not jeopardized. Regular vacuuming can help get rid of pet dander, but it cannot remove tiny particles. Only a deep cleaning can remove all of these irritants. Not only it does promote better indoor air quality, but it is also essential for those with pet allergies. Cat and dog allergies are more common than ever before – in fact, more people have allergic reactions to cats than to dogs!
The Bedding
You must also ensure that you wash all bedding regularly since it contains most of the allergens. This is especially important if you have cats, as they will likely have accidents from time to time. While every pet will occasionally pee on the floor, accidents due to sickness and dust will likely happen more often. Hence, it is important to clean up as much as possible. Then, use the same technique to clean the bathrooms and bedrooms.
Your Children's Safety
Besides deep cleaning the house, you should also consider the safety of your children. You should keep their safety and security in mind while hiring a cleaning service. Children should not be left alone while their parents are working. Therefore, you should limit their access to certain areas and provide rules for their behavior. If you are not confident in handling children and pets while doing the deep cleaning of your house, you should consider hiring a cleaning service for the house to help you out.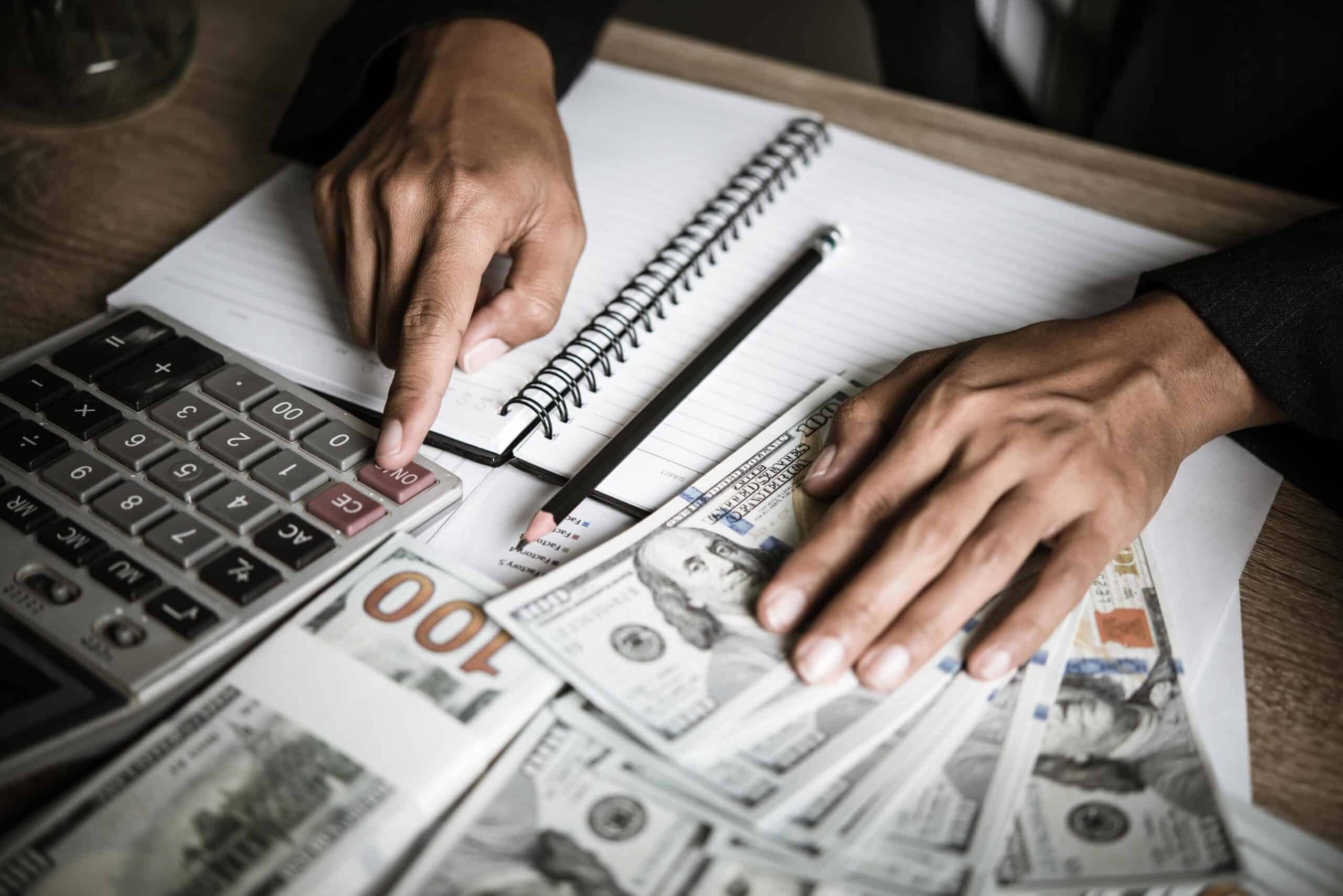 Cost of a House Deep Clean
When choosing a house cleaning company, consider whether you want a heavy-duty deep cleaning or a regular clean. Most cleaning companies charge based on square footage, so you may have a more accurate estimate when you're comparing the two. However, the prices for deep cleaning a house vary significantly.
The inclusions in a deep clean vary between providers. Some charge a lower base fee and include additional services, while others offer a flat starting price with add-ons. Some deep clean services will do the "extra mile" by removing messes and moving furniture away from walls, dusting baseboards, and vacuuming blinds and ceiling fans. While deep clean services generally cost more than a standard clean, you should expect to pay more if you want to get an exceptional result.
The average cost for a deep clean is $200. The price may include other cleaning projects, such as dusting lamps, scrubbing tile grout, and scrubbing refrigerators and toilets. A regular cleaning service will cost $120 to $160 per hour. Some services require special cleaning, such as deep cleaning of carpets or upholstery. Those prices include the labor and supplies. If you have a lot of things to clean, hiring a professional may be your best option.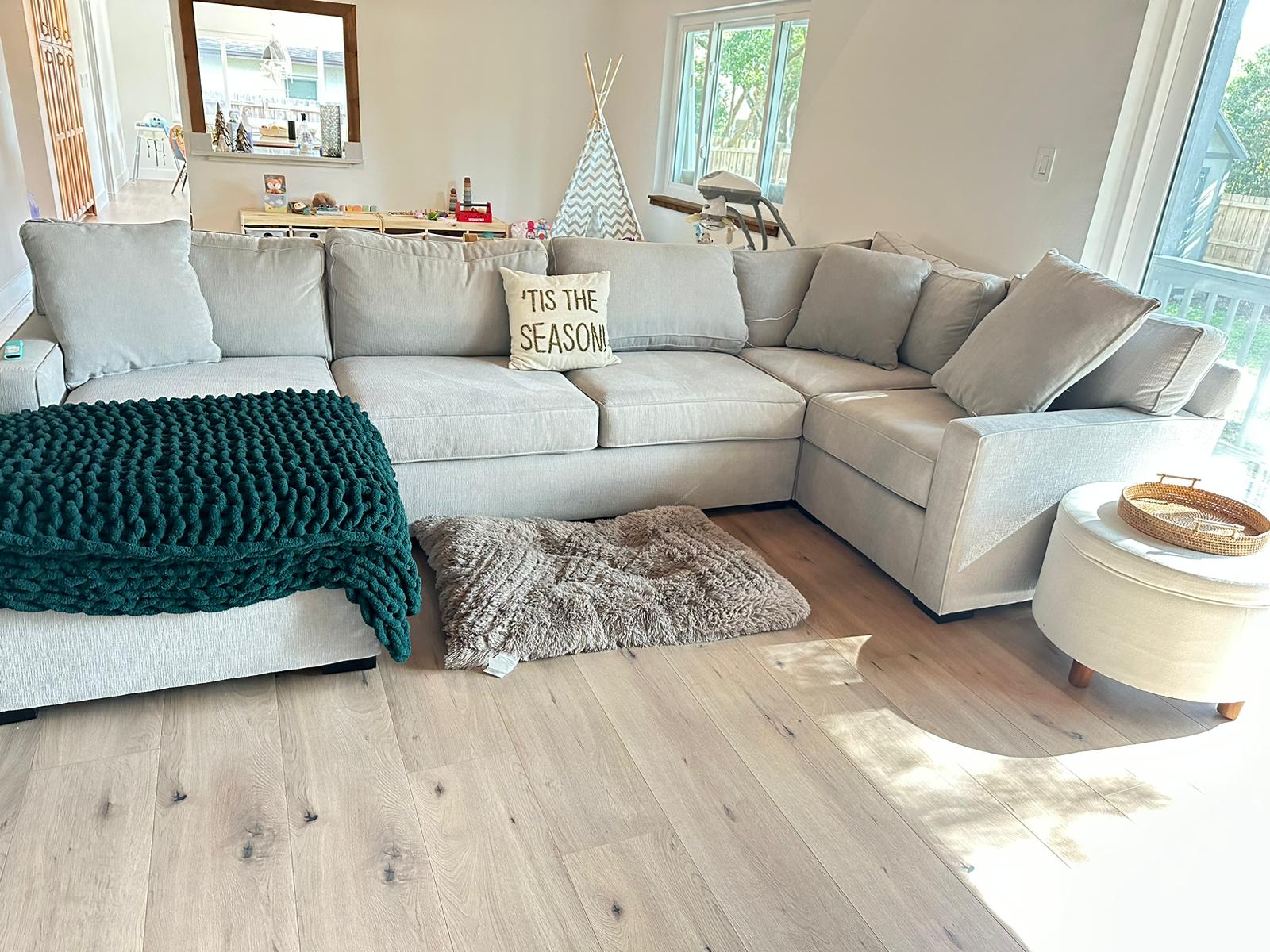 Are You Still Confused?
Do you want to give your house a thorough cleaning but aren't sure where to begin? If so, consider hiring a professional house cleaner to do a deep clean for you. This type of cleaning is more thorough and expensive than a basic cleaning. Professionals will deep clean furniture and upholstery, polish cabinets, and wash walls. You can schedule a deep clean for a specific season or special event. This way, you wouldn't have to worry about the time it takes to deep clean a house.
MyCleaningAngel is known to take care of everything related to deep cleaning of their customer's houses. Our team is highly trained and fully equipped to give you top-notch results. Booking cleaning services online has never been easier. Contact us today to get a free quote based on the size of your property.