The appeal of a house begins with the prospective buyer looking at the provided images and picturing living there. If they arrive at the location to find a house filled with cobwebs, dirt, dust, grime, and stains, no buyer would consider it worth purchasing.
If you wish to sell your home and offer up a house with dirt and dust-filled rooms, chances are you will lose that sale. Disappointing a potential buyer with an unclean and untidy house is the last thing you need. Specially if you're looking to sell your home.
Putting yourself in the home you wish to live in requires you to fall in love with that house. With the possibility of owning it, enough that you consider the significant investment worth it. Move out cleaning is essential. This requires a careful cleaning before selling your home so that you show the buyers the fullest potential your home offers.
Let us tell you what you need to do to get your house sold quickly and profitably.
Why Do You Need To Clean Your Home Before Selling It?
To show potential buyers what your home has to offer, ensure that the house-staging is pristine. This goes beyond making your house presentable, you need to add value to the property to secure a sale. For this, cleaning before selling your home is one of the first steps you can take in a long journey towards selling your home.
This is the most inexpensive way of making your house an attractive investment to the buyer, and elevate its chances of a swift sale. The main reason to clean your house is that the buyers are attracted to a well-maintained and decorated house.
But, how clean should the property be before you show it to the buyers? There is just a simple rule that applies to the level of cleanliness you must achieve. Leave the property in the condition you want to be greeted with when you step in the house as a buyer.
Selling your house will require an extensive cleaning procedure that involves both the interior and exterior of your home. You will have to enhance the value and the visuals before the first showing. For this, investing your time, money, and efforts into removing any sort of dirt and dust will give your house the 'facelift' it needs.
What Do You Need To Do?
Here is a complete guide on how you need cleaning before selling your house. You can use it as a checklist to ensure that you don't miss anything in making your home spotless.
The Declutter Magic
You don't want your home to be too crowded with things lying around haphazardly. It will give an impression that the house isn't as spacious, since clutter confines the spaces you can step through.
Decluttering your space is the ideal solution. Start by getting rid of all unneeded and unwanted belongings. Make sure you organize the plain surfaces such as counters, desks, dining tables, books, and any decorative tables, thus maintaining a clean, clutter-free environment. Work your way through the entire house with the aim to clear out as much space as possible.
The Full Window Sweep
Clean windows are the first element of a well-maintained and clean house. They are often understated as the interior of the home is more focused upon but window cleaning before selling your home is the first thing you need to do.
Cleaning window sills and window paths is as important as the flat window surfaces and panes. When cleaning your windows, use vinegar and baking soda, since they help in getting rid of the most stubborn stains with minimal scrubbing and effort.
All you need is a little work and one of the most important features of your home will offer a crystal clear view of the landscape around your house. Adding fresh pots of plants on the window sills will give an added charm to the entire look.
The Wall Wipe
To obtain the cleanest walls, all you need is cleaner and some rags. If you want a deeper cleaning, consider using a dusting product so that the dust doesn't just disperse in the air to settle on your furniture later. Don't forget to dust off the paintings and wall hangings and remove any posters or stains before your house showing. Wiping the light switches, door handles and handrails should also not be overlooked during your cleaning.
If repainting isn't on your budget, don't worry as most painted surfaces are usually washable. However, we advise that you test the chosen cleaning solution on a small surface area before using it on a large surface, so that any damage is limited and fixable.
To prevent streak marks caused by vertical strokes, clean your way from the bottom to the top in light, circular motions. And if you want to make sure your home is thoroughly cleaned before selling, you can check out more about how to clean walls.
The Spick and Span Flooring
If your home has laminated or solid surface floors installed, consider sweeping the dirt and debris first. You can then use a commercial cleaner or can even make your own with vinegar, to prevent nasty smells from filling the house. Mix vinegar in warm water, pair it with a favorite scent if you want, and start mopping over the freshly swept floors with a homemade cleaner.
If your flooring is carpeted, you must vacuum your floors since it traps all dust, mites, and mud that enter the house. Make sure you start from the farthest corner of the room and work your way back towards the doorway. That way you won't leave any footprints in your wake and your perfectly vacuumed carpet will add to the cozy, homey appeal your rooms need.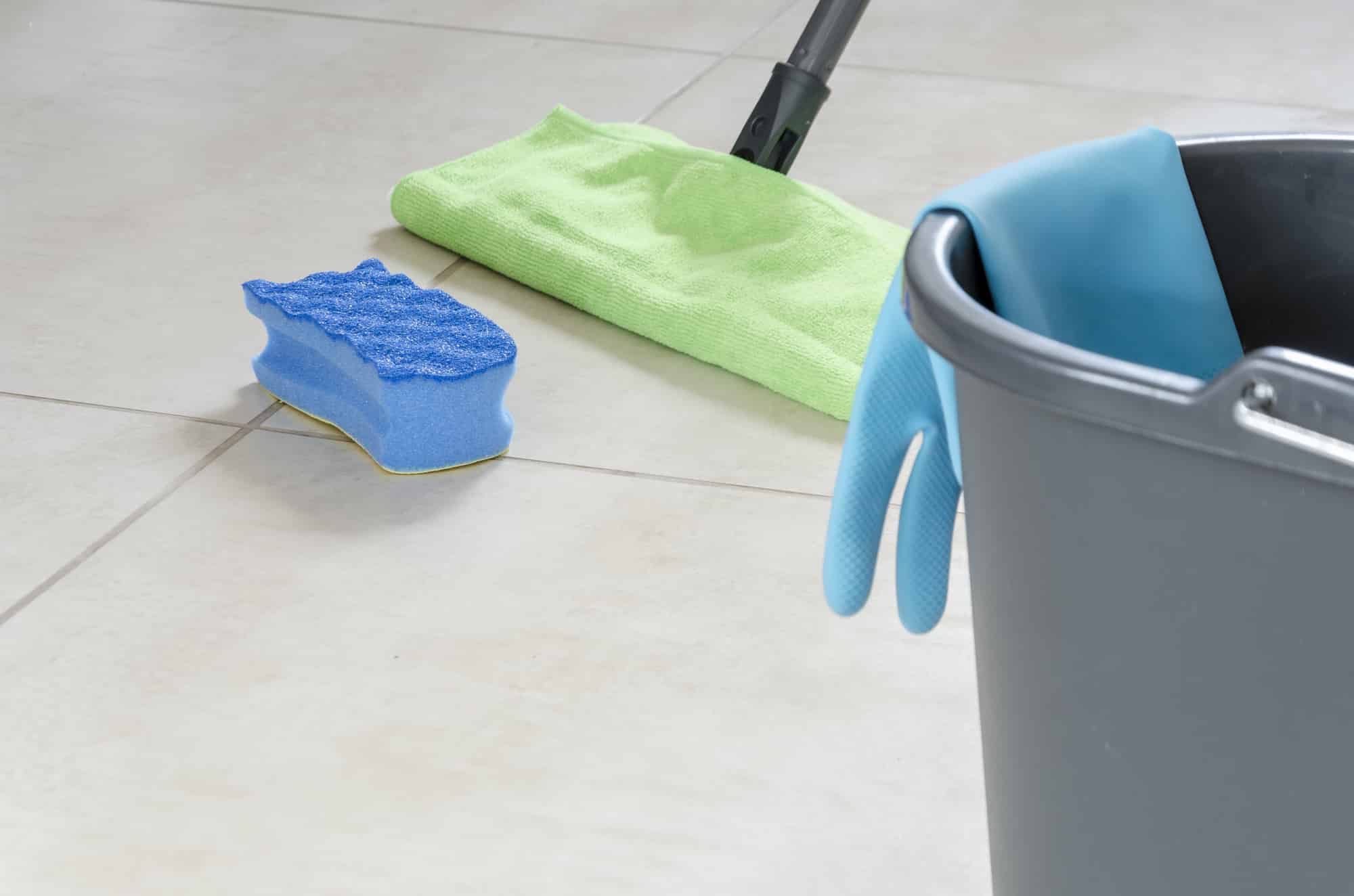 The Real Impact
When you are cleaning before selling your house, you need to pay special attention to what concerns buyers the most. When a buyer examines a house they look at the kitchen, living room, and bathrooms as they are the ones that will be the most used rooms in the house. Therefore, it is highly important to deep clean the areas to make a good impact.
Here are a few tricks and tips that might make it easier for you.
The Kitchen
The kitchen is the most used room of the house, therefore the mess could become overwhelming. However, a little bit of effort for this part of your home will go a long way in improving its appeal. During your cleaning, you need to do the following.
Clean the insides of kitchen cabinets and pantries.

Clean the oven, including the door handle and the racks from the inside.

Organize and clean and all the dishes.

Declutter the countertops and wipe them clean.

Wipe out the fridge and freezer, including the drip trays and drawers inside the fridge.

Clean all the other appliances.

Clean out the sink thoroughly using the right products. Unclog, if needed.

Wipe down window sills.
The Bathroom
A dirty bathroom would put off the most dedicated buyer and would leave others disappointed. So make your bathroom a focal point when cleaning before selling your house.
Get rid of cluttered bottles to give an illusion of more space

Scrub down shower walls and shower screen. Look out for molds.

Deodorize and sanitize the toilet area completely.

Clean out the sink thoroughly.

Empty all wastebaskets.

Clean all the mirrors and glassed areas.

Dust all the vents if required.

Fold all the towels neatly in one place.
This is just a few of the many bathroom cleaning tips there is. Check the latest blog post we featured in Redfin: Bathroom Cleaning Tips: Deep Clean With Confidence.

The Living Room
The living room will be the family room, where your buyers will visualize themselves, relaxing and enjoying their time as a family. Therefore, it needs to be clean, presentable, and kept beautifully maintained, so you need to be very careful when cleaning before selling your home. To keep your living room in optimal condition, you must follow the list below.
Dust all surfaces.

Organize tangled wires as these are unsightly.

Clear all surfaces, especially the clutter of the coffee table.

Clean the dust off all lampshades and light fixtures.

Tidy up the shelf and make a sharp choice in ornament and showpiece choices.

Allow maximum natural light to flow in.

If you have plants, make sure they are lush green and fresh.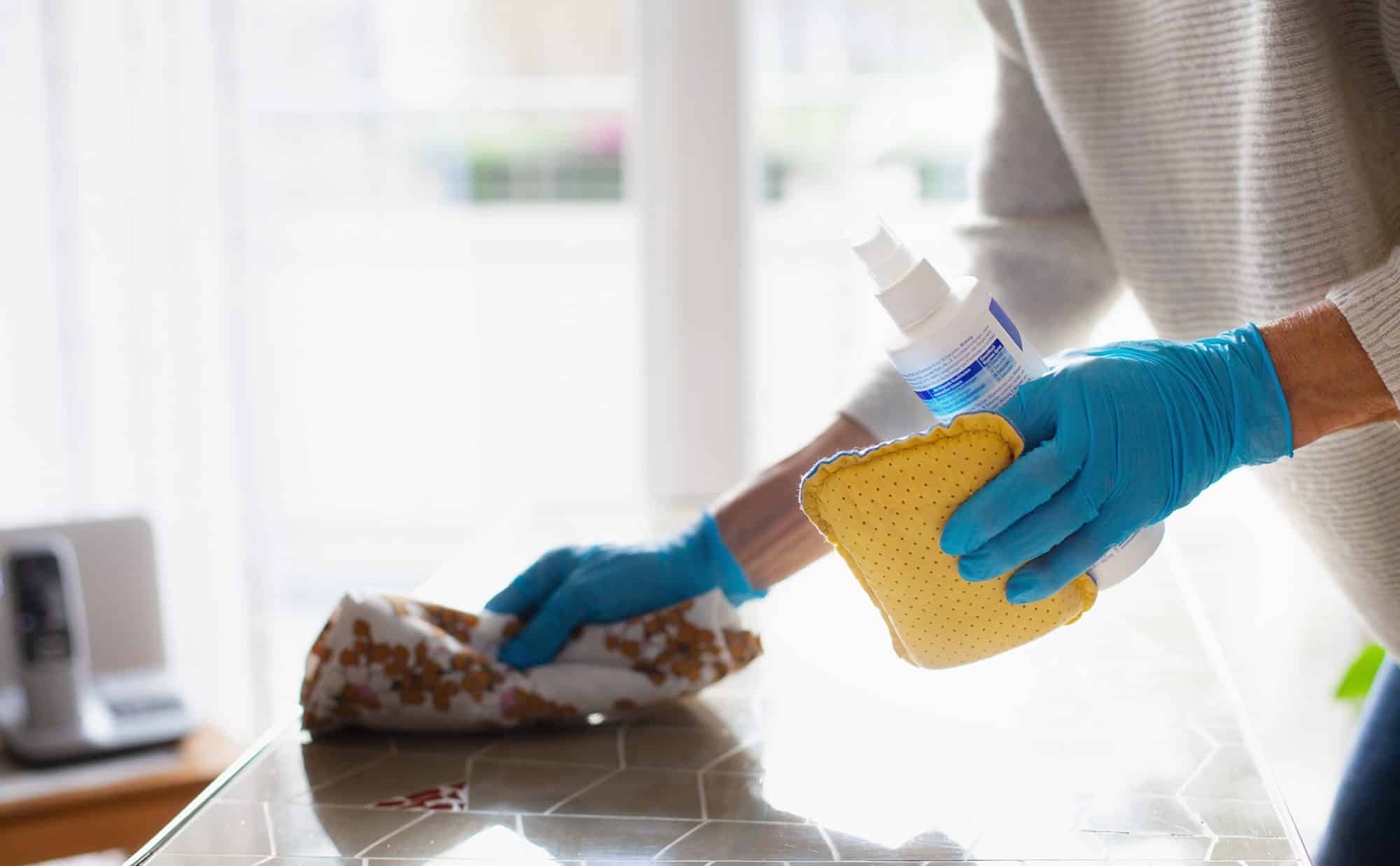 Conclusion
The point of making so much effort to clean your home before selling it is to create a space that will give off warm vibes in addition to a clean environment, one that will catch a buyer's eye, more than anything else. If you need help with the cleaning or just want it done by professionals, try book cleaning services online, it's fast, easy and you can book with less than 60 seconds.