Getting into the Thanksgiving spirit with your friends and family includes preparing your home for company. Between cleaning, cooking, and shopping, there's so much more to be done. To get it all finished before your guests arrive, you'll need an ultimate Thanksgiving cleaning checklist. So you don't miss any important steps along the way of your house cleaning!
This guide will walk you through everything you need to do before and during Thanksgiving so that you're left with only the best memories of your big holiday feast – not stress or anxiety over unfinished tasks!
Cleaning Tips before Thanksgiving
It's that time of year again, and you've been requested to host Thanksgiving dinner! You know how much family matters to you, so it's important to do everything you can to make sure everyone has a wonderful holiday celebration. And doesn't have any unpleasant surprises. Here are some tips for creating the ultimate pre-Thanksgiving cleaning checklist so you can focus on what matters – celebrating with your family!
Set Up the Guest Room
With Thanksgiving just days away, you should have a good idea of how many overnight visitors you may expect during the holidays. If you're anything like me and your guest room doubles as extra storage for things you'll get to later, now is the time to get it in order. Get the room completely ready for guests by doing a thorough cleaning the day before they arrive. (Washing the drapes, vacuuming the mattress, dusting properly, and scrubbing the bathroom). Make sure you have adequate pillows, towels, and toilet paper.
Clean the Oven and Refrigerator Thoroughly
Over the holidays, you can expect a lot of use out of your refrigerator and oven. New items can be tainted by lingering aromas in the fridge or grease streaks in the oven. Those wrinkly apples aren't going to be eaten by anyone. So get them out of the way and make room for the Thanksgiving feast. And clean up those oil splatters that have been sitting in the oven for two months. You don't want any leftover moldy bits to affect the flavor of your turkey on the big day!
Clean up the Dining Room
The fine china and silverware won't be set out without some planning and preparation on your part! Set the dining table with enough place settings for everyone expected and consider adding a kids' table if necessary. If your dining room is in a separate space, then this is the perfect time to deep clean the room for the celebration. You should clean the dining room table. Once the dishes and silverware have been prepared, you can set the table.
Prep Your Kitchen for the Feast
Having a clean fridge and a well-organized pantry before you start cooking for Thanksgiving makes a huge difference in how well things go! Get your kitchen in order so that it can handle the influx of visitors and the subsequent flurry of cooking activity. You can quickly see which staples you have and which you need. That way, you won't have to dig around to find them. Make sure there's enough space in the fridge for all of the items you need, as well as for any leftovers you might have once you're done cooking.
Make the House Spic and Span
Here are a few steps that you can follow and strike away from the ultimate house-cleaning checklist for Thanksgiving!
It's a good idea to run the vacuum cleaner first thing in the morning before dinner if you want your guests to see a spotless home. You can cut corners and only clean the first floor if you don't think anyone will be visiting the upper levels. When vacuuming couches and chairs, switch to the fabric attachment to get rid of crumbs and pet hair.

If you have a few scuffs on the floor and fifteen people walking all over it, the dirt will be dispersed throughout the house. This will take a lot more time to clean up the next day and will leave a bad impression on your guests if you are not done cleaning on time. So clean the floor well before your guests come over using some detergent, water, and mop.

If you already dust regularly, focus on areas that aren't handled frequently. These include bookcases, shelves, window sills, baseboards, and fans.

In addition to the guest bedrooms, all other toilets around the house must be spotless and well-stocked at all times. Clean the toilets and sink, stock up on paper towels and soap, and spray some perfume or air freshener, making it ready for guests! You can also light some scented candles to complete the overall Thanksgiving vibe.

Before Thanksgiving dinner, take out all the China, silverware, and wine glasses and put them in the dishwasher. Or soak them in hot water with a little dish soap. Don't let them sit around until you're ready to use them again. Occasional kitchenware is not often used so it's unhealthy to use it without cleaning them thoroughly.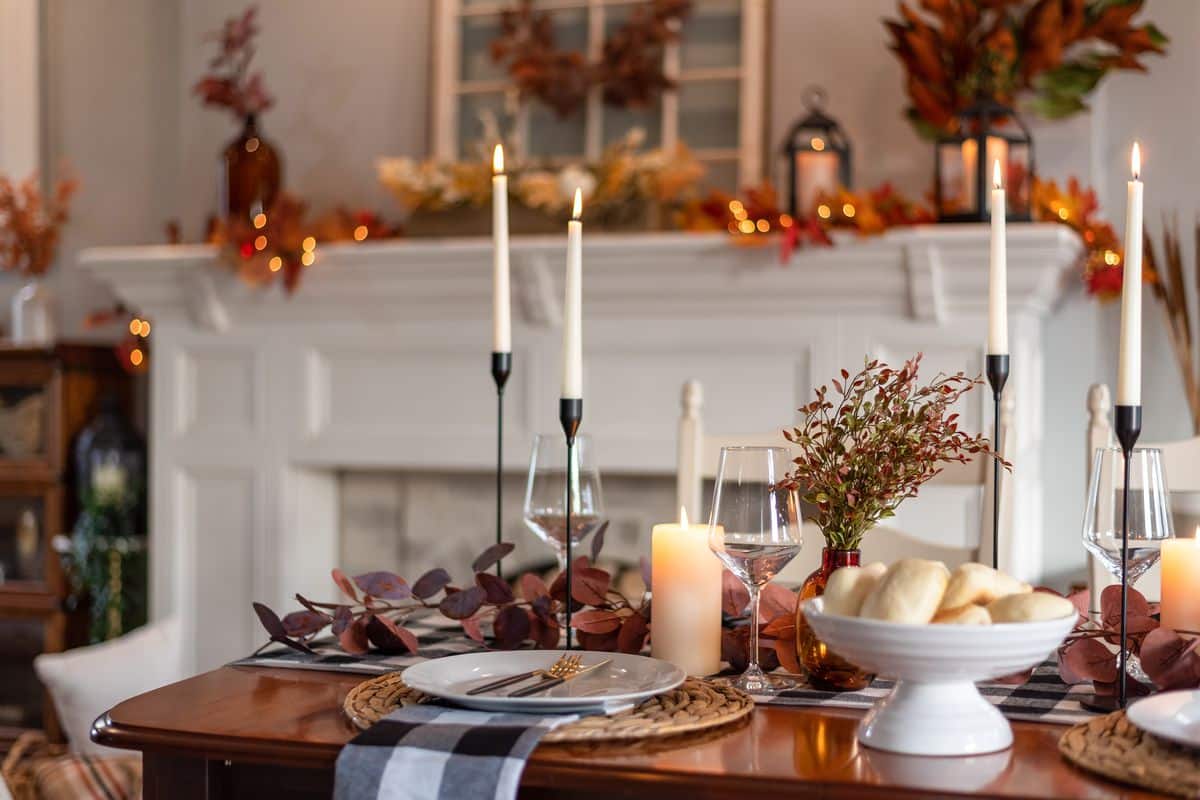 Cleaning Tips after Thanksgiving
Thanksgiving has come and gone, and now you're left with all of the dishes to wash, things to put away, leftovers to use, and whatnot! Don't despair! With these handy Thanksgiving cleaning tips and tricks, your home will be sparkling clean in no time!
Clear the Dinner Table
The first order of business is to clear the table completely. This is a quick and easy approach to get other guests involved so you can get help as well as make them feel at home. Get help from a close relative or a regular house guest so that small items like salt and pepper shakers can be returned to their proper cabinets. The plates should be scraped and the leftover food and paper napkins thrown away. Completely clear the table so that it can be wiped down.
With the dinner table cleared away and cleaned thoroughly, you can cross it off the ultimate thanksgiving cleaning checklist. And pull all your focus to the kitchen!
Put Away the Leftovers
With the holiday frenzy finally over, you do not want the leftovers from the dinner to spoil overnight. Grab some Tupperware, remove the leftovers from the plates, and store them in the fridge. Prepare a shelf or two in the fridge for the food if you haven't already. Instead of storing an entire leftover turkey in the fridge, you might get more use out of it if you take the meat off. This will leave more space and will be saved up for a longer period. Use the trash cans and garbage disposal for food scraps that can't be saved.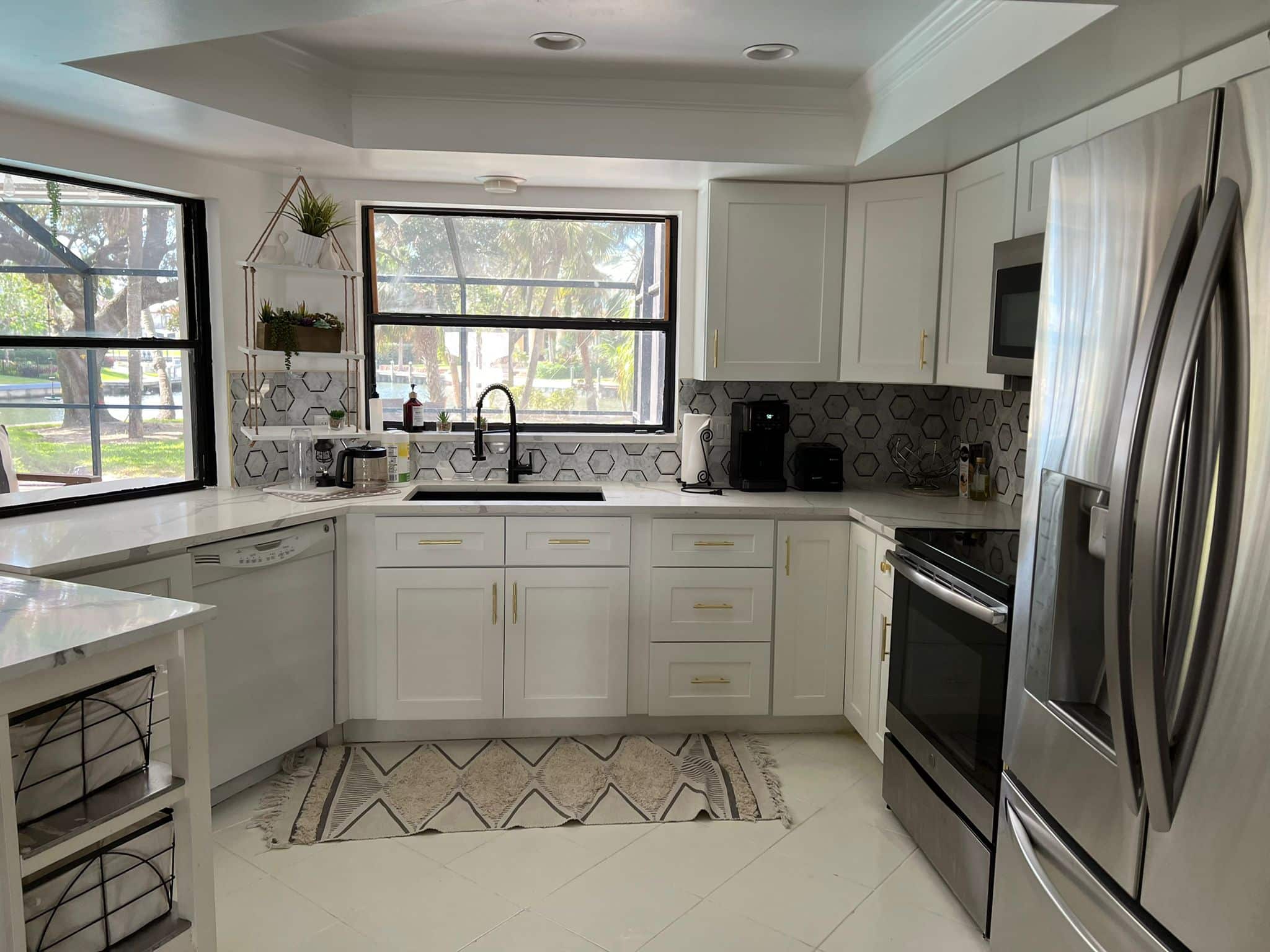 Split the Dishwashing Area in Half
One of the most time-consuming aspects of hosting Thanksgiving is cleaning up afterward. Make a designated area for washing dishes to save time and effort. To dispose of leftover food, have a helper stack plates on a folding table and scrape them into the trash. Afterward, pile the dirty dishes next to the sink or dishwasher ready for loading.
If you have any dishes that are particularly hard to clean, including those that won't be used to hold leftovers, soak them in warm, soapy water.

Get to the remainder of the stack of dishes while the grimy ones soak in water for a while. Your plan is to use batch processing to get things done as rapidly as possible. If any dishes require hand washing, do it now. After that, all that's left to do is load the dishes into the dishwasher. They won't have any leftover food particles on them.
Spot Clean the Linens
With Thanksgiving dinner over, your tablecloths and napkins will probably get more than a few gravy stains and butter smears. But contrary to popular belief, washing them is simple. First, you should try to remove as much of the stain as possible by running cold tap water over the affected area. Spot-cleaning linens with dish soap and water are preferable for removing grease stains before allowing them to air dry. Avoid using a dryer, as it can cause the stains to set into the fabric permanently.
Final Sweep before Calling it a Night
While you're in the kitchen, clean the counters, the outside of the refrigerator, and the sink to continue the momentum of getting everything in order. Make sure you don't clean the floors until you've finished everything in the kitchen! Don't bother wasting time picking up every last crumb from the table and tossing it in the trash can. You may easily clean up the crumbs and other debris on the floor by brushing or sweeping at the end. If you clean one room and leave crumbs behind, they may make their way into another, so it's important to sweep all of the floors afterward!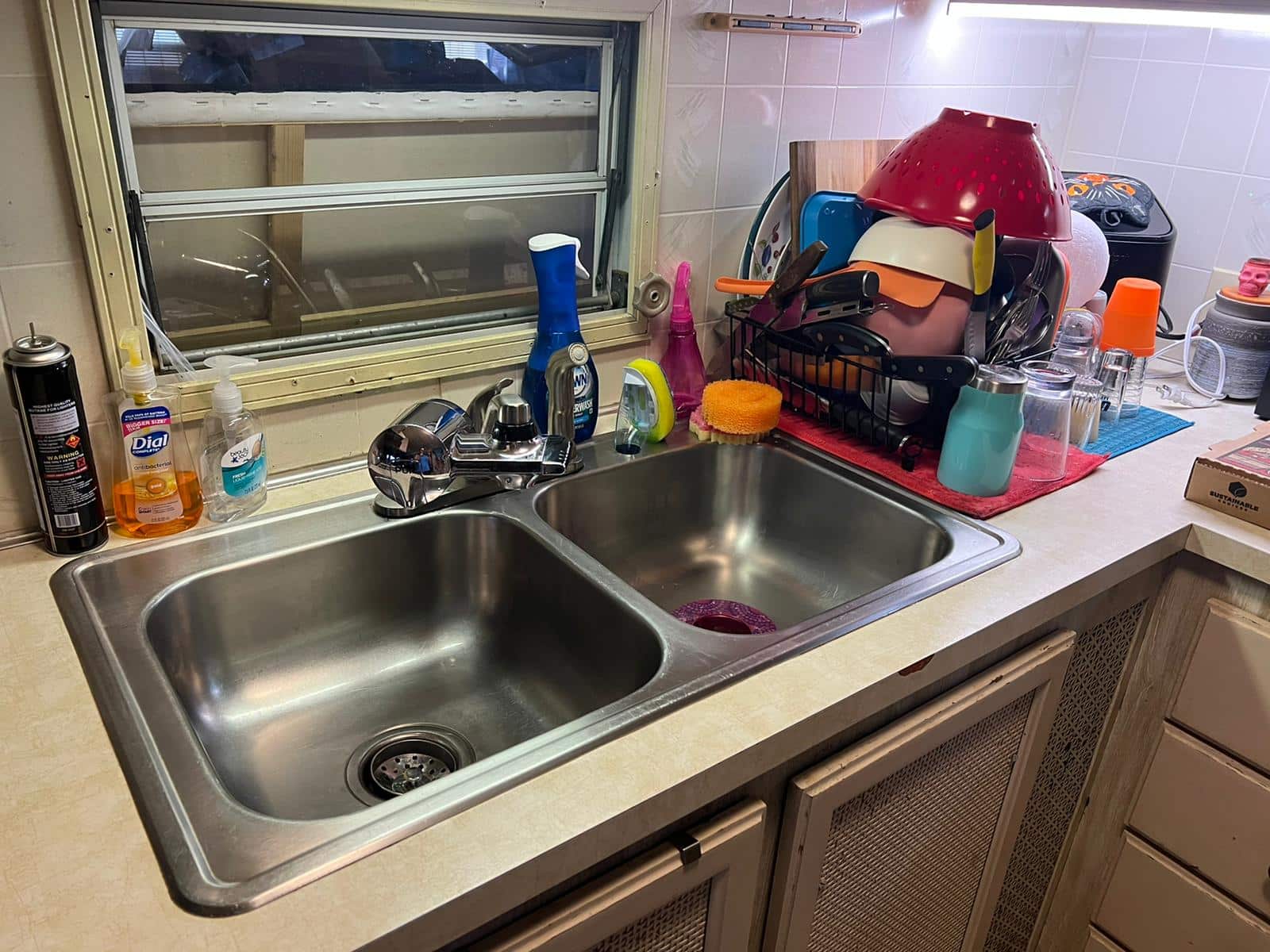 5 Hacks for Cleaning up Quickly after Thanksgiving
Thanksgiving is a stressful day. You're busy preparing dinner, washing dishes, and doing all the other things that come with hosting a dinner party. But once the meal is over and everyone has gone home, what do you do with the leftovers and the mess? Here are five hacks for Thanksgiving cleaning that will make the cleanup a breeze!
1. Utilize Disposables
Use disposables for the kids! Disposable cutlery and dinnerware may not be the height of elegance, but they will save you a ton of time in the long run. If you think using paper plates and plastic cutlery is silly now, you won't feel the same way when it's your turn to do the dishes. You'll probably be wishing you'd opted for paper plates and cutlery when you have a massive pile of stained dishes waiting to be washed!
2. Stock Up on Paper Towels
For a quick and painless Thanksgiving cleanup, nothing beats the convenience of paper towels. With a large supply of paper towels on hand, clearing the kitchen table and other surfaces is a piece of cake. When paper towels are close at hand, you can tidy up spills and other mishaps as they happen. Giving you time to rest after the hectic holiday. It's also better to keep surfaces clean as you go than to wait until they become stacked with dirt and dust.
3. Keep Extra Trash Cans and Bags at Hand
When it comes to Thanksgiving cleanup, you can never be too ready! Having an extra trash can or two on hand could be a good idea, depending on the size of the family reunion. Be sure you have plenty of garbage can liners handy, as well. It's important to remember that any holiday meal, but Thanksgiving, in particular, can generate a lot of leftovers. Investing in garbage cans can help keep clutter and mess under control, making the cleanup potentially easier.
4. Jumpstart the Cleaning Beforehand
After carving the turkey, you can get a head start on cleaning by filling your roasting pan with hot water. Then placing it in an oven preheated to 250 degrees Fahrenheit. It's a great way to spend time with your company while letting the baked-on food soften. If your guests spill wine, you can remove the stain with a mixture of hydrogen peroxide and dish soap and extensively blot it with a dry cloth.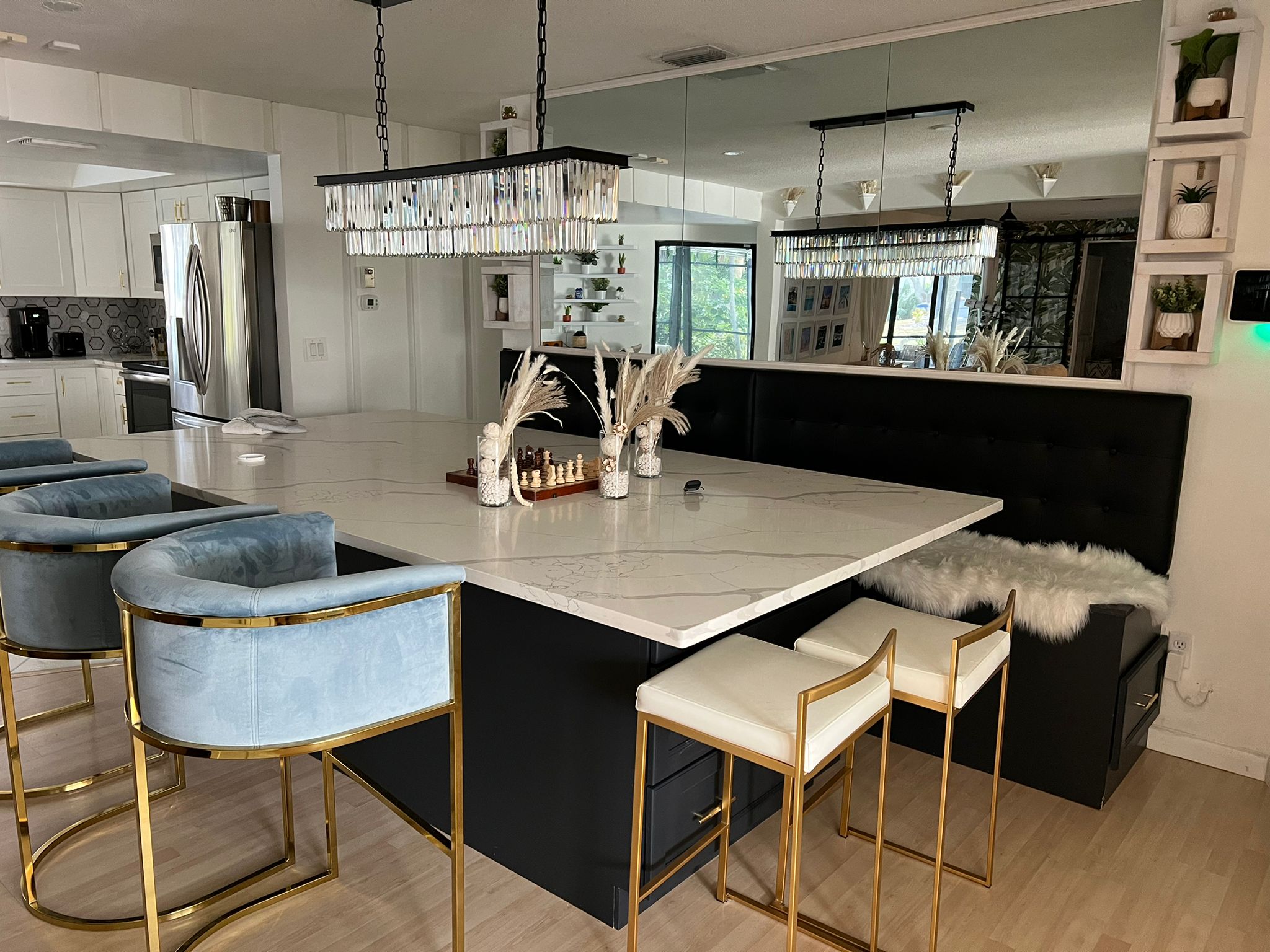 5. Get A Cleaning Crew In!
It's tough to prepare a Thanksgiving meal and host guests over at your home. If you're already feeling overwhelmed by the prospect of hosting a party, there's no need to double down on the cleaning by tackling it before your guests arrive and again after they've left. Do not waste your Thanksgiving break cleaning your house when you could be relaxing and getting ready for Christmas instead!
Hiring professional cleaning services like MyCleaningAngel takes away the responsibility of cleaning up after the exciting yet tiresome Thanksgiving feast. This way, you can focus on being the best entertaining host for your guests!
MyCleaningAngel is a team of certified professional cleaners who specialize in many cleaning jobs including post and pre-thanksgiving cleaning. We'll take care of every aspect of the process with the utmost care, attention, and detail. We provide you with a flexible thanksgiving cleaning checklist so you can personalize our services according to your cleaning requirements!