Our homes are a lot of things for us. They are our constant source of pride and joy. A reminder to our wonderful families, and a constant headache source. Wondering what we are talking about? You guessed it, clutter! Any home sees its fair share of clutter and disorganization that sometimes needs days to be cleaned up properly. It is typically greater for large families, where the amounts of discarded clothes or rooms that require an urgent makeover are greater. Add to this a severely fast-paced schedule that is becoming a part of our everyday lives. We are left with a set of chores that we often do not simply have time for. We're gonna talk about how to clean like a maid service now.

So what does one do to tackle all the mess? One can take either of the two possible avenues. Firstly, you can hire a maid service that takes care of all your cleaning and maintenance professionals. The second option is to find a way to take care of it yourself. We shall now take a look at the services that a maid service provides. Then look at how you can do them yourself.
Services provided by a maid service
Maid services have been gaining popularity in many modern and working households recently. They offer professional services that help keep your home in excellent shape. Even when you are not there to manage the process. It is a great option when you just don't have the time to handle the cleaning yourself. Some of the important points about the services provided by a maid service are discussed below. If you want to hire a maid service, but has no idea how much would cost, read our article. We discuss maid services prices.

Remember to differentiate between a housekeeper and a house cleaner
When you are hiring a maid service, you need to be clear about whether you are getting a housekeeper or a house cleaner. This is the first step in understanding exactly what duties you can expect your maid service to fulfill. A housekeeper is often a more constant presence; you can expect regular visits, either daily or a few times a week. They go through a daily checklist of duties that they need to complete to keep your house in proper shape. A house cleaner is more of a one time hire, where you hire a professional to clean your house or do a complete make-over thoroughly. Most maid services provide housekeeping services, but it's still necessary to clarify exactly what type of service you expect while hiring a maid service.
Some Common duties of a maid service
Apart from any specific duties which you may put on the job request, all professionals from a maid service are expected to perform some general duties:
Living Areas:
This includes regular cleaning practices such as dusting and vacuuming of the living spaces. Such as the living room, bedroom, etc. Both sweeping and mopping of the floors are expected as well.
Bathrooms:
This includes cleaning bathroom surfaces and utensils such as sinks, mirrors, toilets, etc.
Cleaning the kitchen:
this covers cleaning the kitchen along with the kitchen surfaces such as the tabletops and kitchen appliances. Cleaning and drying of any dishes that might be present.
Decluttering:
this includes getting rid of any unnecessary mess that might be leftover. From strewn toys to leftover food, there's always a lot of clutter to sort out.
Amongst Others
Making beds and changing sheets.

Washing of clothes and drying them, and stowing away the folded clothes.

Cleaning of windows and doors.

Taking out garbage and sorting out recyclable and non-recyclable items.

Restocking of toiletries.
Running errands: some housekeeping services can even include running small errands such as going out for groceries or restocking on cleaning supplies. These are not essential services of a maid service. Make sure you communicate with the maid service before hiring them. If you want to know more about in what's included in a maid service, find out, read our article.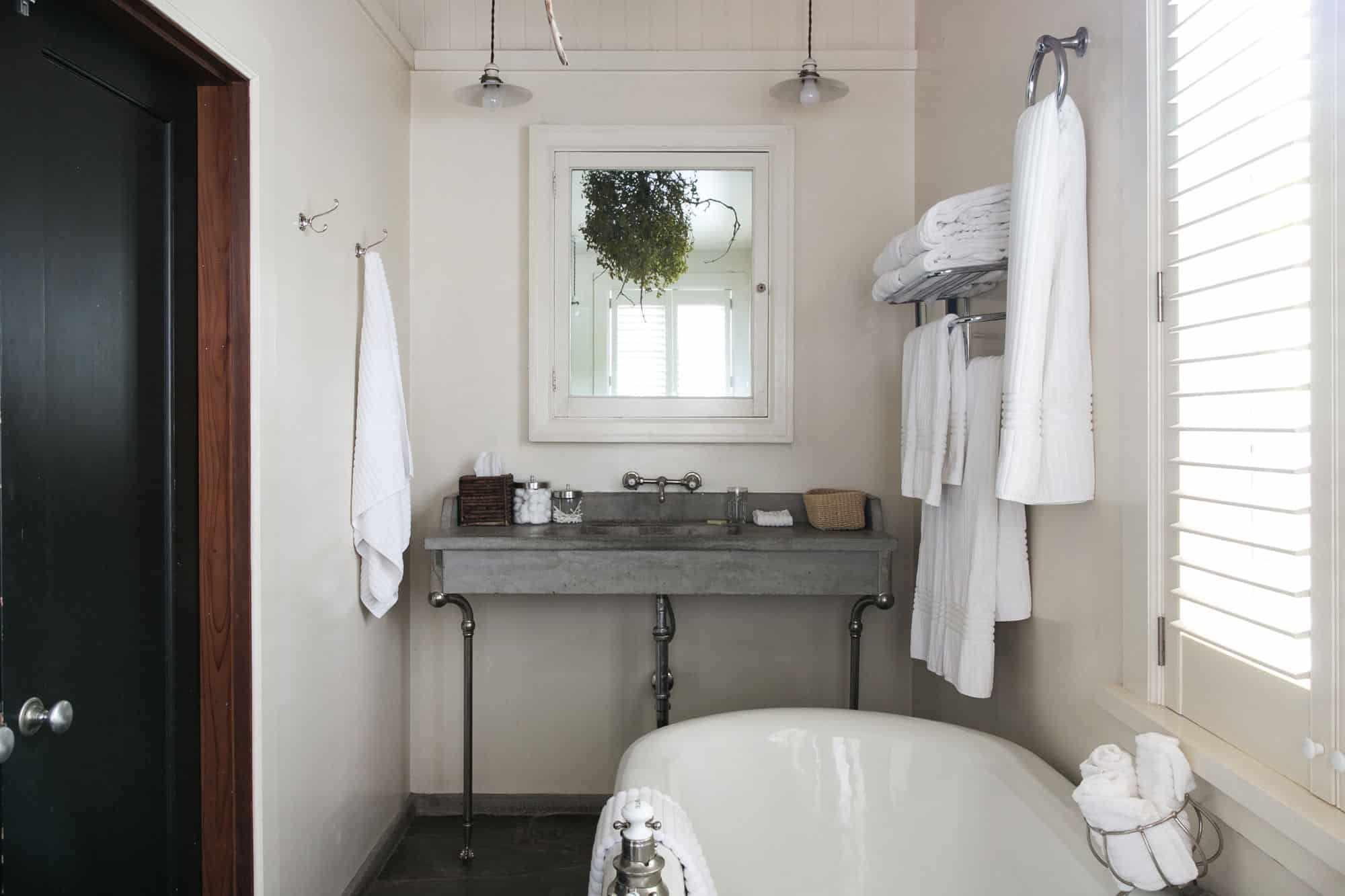 A maid service won't cover everything
There are certain things that a usual maid service won't cover under their services. This commonly includes child or pet care, which often requires specialized training and expertise. It also includes outside cleaning or heavy cleaning of windows or walls, which requires specific equipment and safety precautions. Moving furniture or moving heavy objects is also not under the purview of a housekeeper. All of the above situations would require you to hire a professional who specializes in those tasks.
A maid service can be costly
Now that we have covered the duties that a maid service is likely to provide you with let us get to the next important point, namely, how much does a maid service cost, and is it economically feasible for you. To start, there isn't any standard price range for a maid service. It varies from service to service and might depend on many other factors such as the size of your house and the number of days in a week you want the maid service to come.
When you have a big home, it can often be economically more viable to hire a maid service, despite the higher price range. This is because when balanced against the amount of time it takes you to handle it on your own, a maid service is a much better option. However, for smaller homes, a maid service can often turn out to be a too expensive option. This is where one needs to find a way to tackle cleaning and decluttering on their own, as professionally as a maid service.
To have an idea about pricing, we already discussed that on a previously post, "What's the average cost of a maid service?".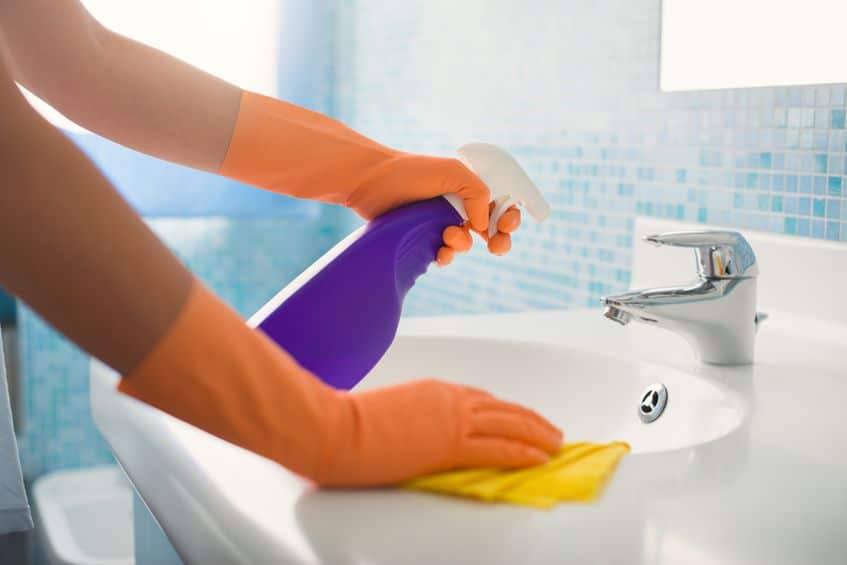 You can take on cleaning and decluttering your home on your own
Now that we have discussed the different aspects of hiring a maid service, it is quite clear which situations warrant hiring of a maid service and which situations are the ones where you need to take it upon yourself to handle the mess. So if you are looking for an economically viable option while also keeping a spotless home, there are a few things you need to put on your cleaning checklist.
Decluttering
Decluttering is one of the simplest yet most efficient ways to ensure that your house has a lot less mess when cleaning. So what does decluttering mean? Simply put, decluttering involves putting things into their rightful places, ensuring nothing is lying about where it shouldn't. From putting toys back into their box or ensuring clothes are folded and kept in the wardrobe, decluttering involves everyday items and often takes just a little time. But it can go a long way in the overall cleaning of your home. This is because while decluttering itself tidies up a house, it also helps a lot in the overall cleaning process by ensuring you can clean much more efficiently with no random items lying about in your path. It saves time while cleaning and improves efficiency.
Find the right tools for the job
Like every other job on the planet, cleaning and maintaining your home requires the right set of tools to be done efficiently. For example, when you are cleaning the hard-to-reach surfaces, such as the ceilings or fans, you need to have a long enough duster for efficient cleaning. Similarly, a vacuum cleaner goes a long way in cleaning multiple surfaces and floors. A good quality mop helps in faster and more efficient mopping, and so on. Another important thing to remember is to use the right kind of cleaning materials while cleaning. For example, a wooden surface would require a different type of cleaner than one to be used on a window or any other glass surface. It is also advisable to use good quality cleaning materials, as it ensures you clean much more efficiently, and often much more quickly.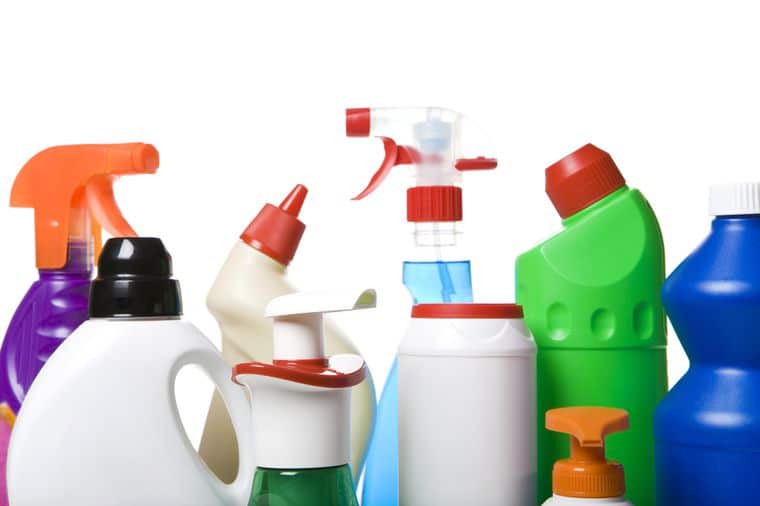 Multi-cleaning products are an alternative
As mentioned above, different surfaces and materials usually require different types of cleaners. However, this can take up a lot of time, changing materials, and making you prone to mistakes. A quick and efficient solution to this problem is using multi cleaning products. These products typically work equally well on multiple surfaces and are a great way to save time and resources while getting cleaning supplies. Finding the right multi-purpose cleaner can make your cleaning drive a whole lot easier.
Keep all your supplies at hand
We have discussed earlier the importance of decluttering while cleaning. This applies to your cleaning supplies as well. Make sure before you get started on your cleaning drive that you have all the necessary materials and tools at hand. This ensures you don't have to waste valuable time finding the right cleaning agent or tool amid cleaning. A simple organization of the cleaning tools can go a long way in saving time significantly.
DIY hacks can help with cleaning
While you are dealing with cleaning your home, many DIY hacks can make your life a lot easier while cleaning. DIY hacks are easily available on the internet, and a quick look on the internet can help you find the DIY hacks that you can try out for yourself. For example, using newspapers for cleaning windows is a great method. Newspapers clean glass surfaces very well, so using them to clean your windows or any other glass surface is a good way to be efficient with your cleaning.
Take special care of your kitchen
Kitchens require special attention while you are cleaning. This is because the kitchen is the place where you prepare your food. In addition to this, kitchens also contain a lot of additional utensils, including kitchen equipment such as microwaves, refrigerators, etc. And dishes that need to be cleaned thoroughly. Kitchen surfaces such as sinks or utensil racks can be made of stainless steel, which requires special care and the right cleaner to make sure they are cleaned properly. If you have dishes lying about, make sure you clean them up as soon as you can, as decluttering the sink is as important as any other room in the house when it comes to cleaning.
Dishwashers are sensitive
Dishwashers can be a lifesaver when you are cleaning your kitchen. They help you in getting rid of those dirty dishes in a flash. However, with regular use and not so regular cleaning, dishwashers can be a source of the build-up of food residue, which can create an environment for bacterial propagation. This is a serious issue as it can result in infectious sources spreading to the dishes while being cleaned.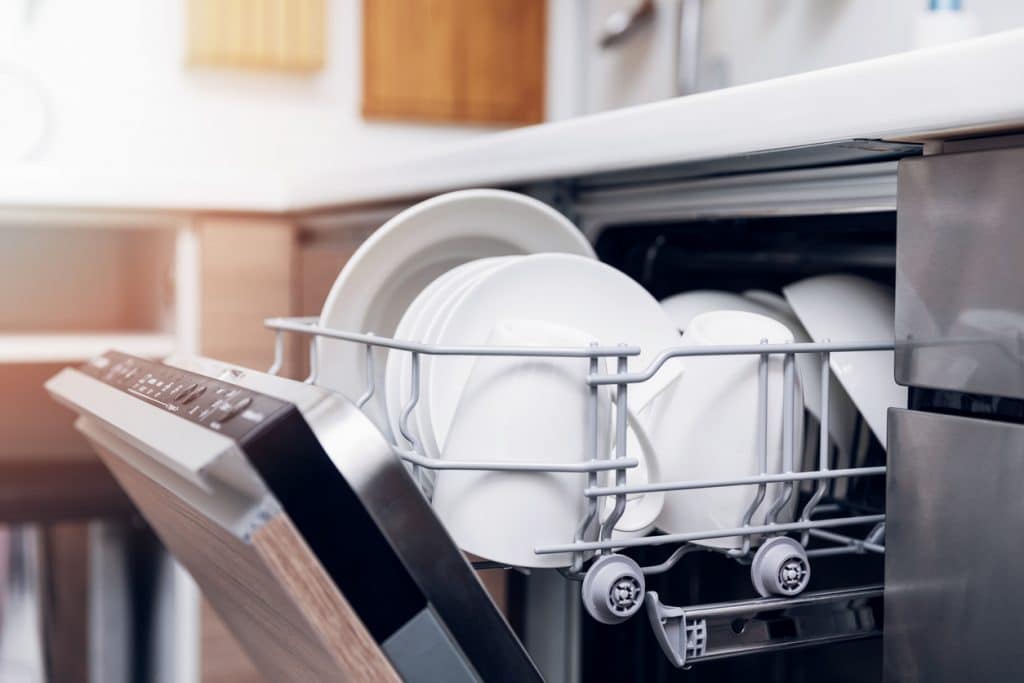 Bathrooms should be kept cleaned
Bathrooms are another part of a home that needs special care. From water stains to wet towels to dirty showers, there can be a lot of things to take care of in a bathroom. A clean bathroom ensures a hygienic environment for you to enjoy, which is a big essential. Restocking toiletries such as toilet paper and soaps should also be a part of your cleaning drive, as these are essentials.
Make your bed after you sleep in it
Sometimes the simplest things can go a long way. A good example of this is making your bed after you wake up in the morning. A change of sheets and a properly made bed can be a sight for sore eyes when you return home tired at the end of the day. It also helps you get off to an early start with your daily cleaning and decluttering routine.
Cleaning and decluttering is an essential part of every home's daily schedule. If you have an extremely busy schedule or a house that is too big to handle on your own, hiring a maid service can be a good way to ensure proper maintenance. However, for smaller families, or those with pets or children, hiring a maid service can produce less than efficient results.
To Sum It Up
It is best in such situations to take up the maintenance routine upon yourself. By following a checklist and using a few well-placed hacks, you can easily keep your home sparkling clean without the need for any professional help.
My Cleaning Angel won the best of Porch.com awards in the House Cleaning Services category in Tampa, we're so happy! Hire us and you won't regret.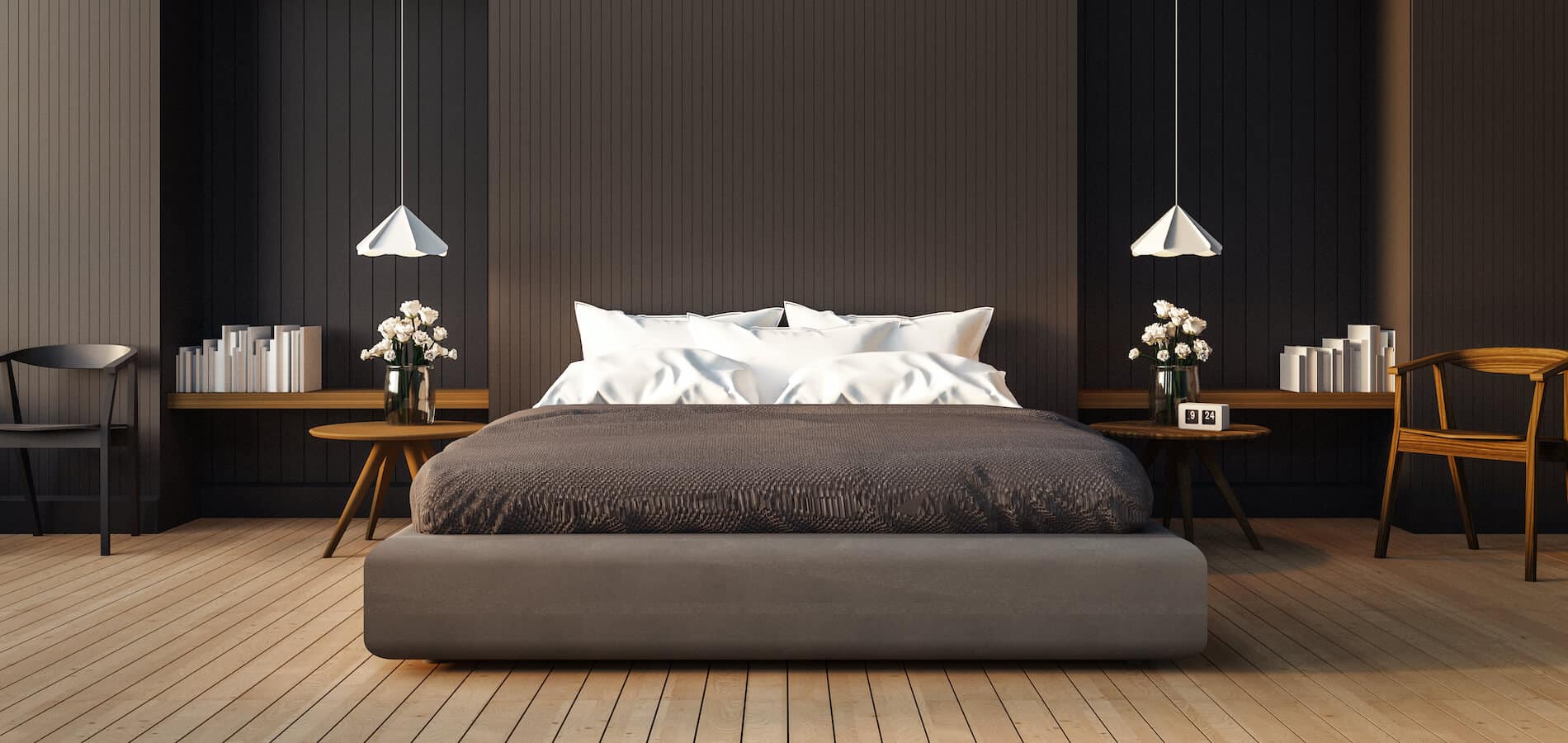 Maid Services At Your Service
Suppose you don't get enough time to do all the things to make your home feel like home, don't worry. Get yourself a maid service and problem solved. Get the best maid service in your budget and work freely without the tension of doing household.