Organize your fiscal priorities for the monthly cleaning service
Prior to hiring a monthly maid service. Especially from the lens of someone who has a tighter budget, you should focus on what the more pressing tasks are rather than hiring a service outright before proper planning. Simply put, a maid service is a want, not a need.
If you are a professional or an employee working a full-time job – faced with just one weekend to sort your messy house – tension begins to mount as you grasp the potential cleaning that you would have to do. As the list of things you have to clean up increases, anxiety and stress is a natural reaction. Scouring up the layers of grime accumulated over several years is never easy. So make sure to plan what you want exactly and then start accordingly. Nobody wants to catch some deadly disease or come back home to messy, dusty and disorderly home. While it may cost you a tad more in expenses to clean your house using a monthly maid service, it is best that you hire a professional service if you are pressed for time or cannot handle the otherwise lengthy and complex cleaning chores yourself.
Estimation to the Rescue
Calculating and estimating how much a monthly maid service will cost you can help you in planning, devising and allocating your monthly budget effectively. In the event that you end up hiring somebody to do the household cleaning chores instead of doing them yourself, maid services for the duration of a month is an incredible choice. The prime factors that will influence the cost of hiring a monthly maid include the size of your home. As in the number of square feet it has or the number of rooms. The extent of gunk and grime may likewise raise the price. Get a few evaluations from various organizations ahead of time and book one that meets your necessities. We already discussed maid prices parameters before, if you missed, read it here.

Costs: A Comprehensive Guide
Can't Crunch The Numbers? Not to Fret!
A standard housemaid service normally costs $168. However, homeowners could spend anywhere in the range of $116 and $235 for availing a monthly maid service. Generally speaking, monthly maid cleaning services are either charged on a time rate, or they are proportionate to the area being covered. Hourly rates generally fall in the range of $40 and $80 in most areas across the Unites States. With monthly maid service costing you around $140, one time per month, four hours per day. Area charges rely upon the size of your home in square yards or otherwise. For instance, an area under 1,000 square feet midpoints around $100 in costs, while 3000 square feet or more could cost as much as $250.
Housekeeper or maid services for a month by and large charge level rates for house cleaning. In any case, they can charge between $0.07 and $0.15 per square foot for their services. You may likewise get charges that range from $30 to $60 per room or $100 to $300 for most homes. Cleaning costs are contingent upon a couple of components, determining which is vital for getting a good service at the best price.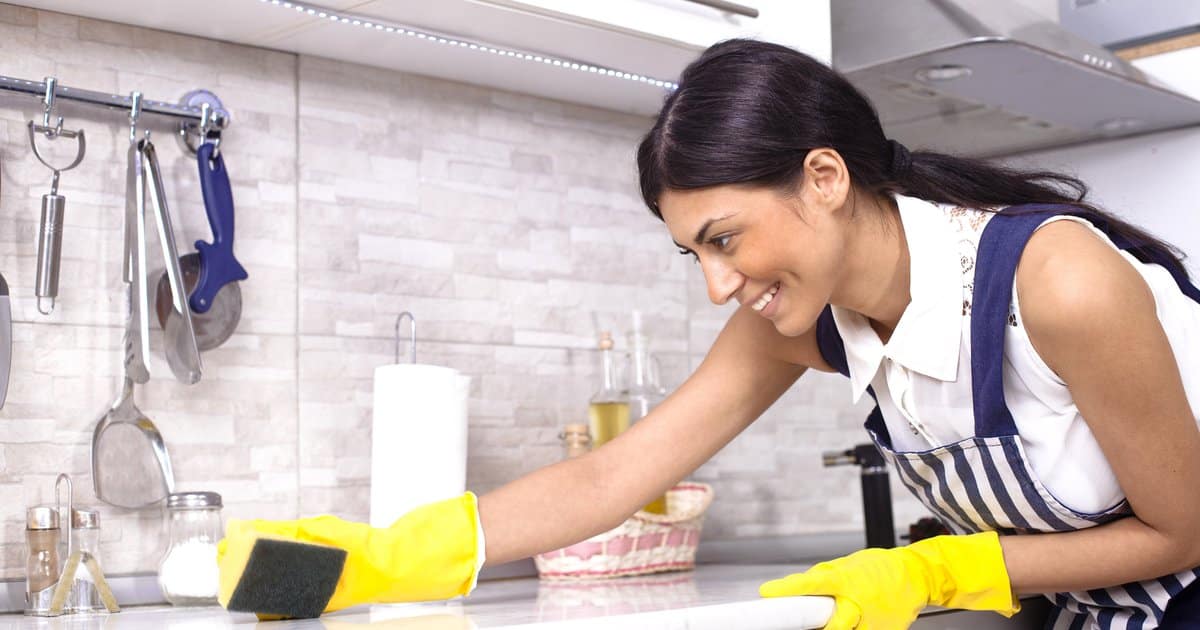 Factors that Determine Monthly Maid Service Costs
Area, Time, and Scrubbing Prowess
!
To put it simply, area, time and the overall quality of cleaning are predominant factors that determine which maid service is best suited for your domestic cleaning needs. Some areas may have a generally higher rate for cleaning services and some not so much. A total scrub down of your place may cost you the same amount of money as regular cleaning for a month, with a monthly maid service undertaking the task much more efficiently.
If you hire a maid who visits more frequently in a month, you can normally get a markdown of $5 to $10 per visit. Monthly maid services may end up costing you less on a salary-pay basis than hiring one daily or weekly. Monthly house cleaning services that tabulate daily charges cost you, as mentioned before, something around $40 to $80 every hour per laborer. Most services send two house-keepers as a team, so anticipate that hiring them should take somewhere in the range of 1.5 to 3 hours and would cost you $50 to $360 at least, approximately. Tabulate those charges for around a month, and if you are satisfied with the service, you can hire them on a monthly rotation.
The Best Decision Is To Hire Professional Cleaners

Again, the decision is yours to make in light of how much time you can spare for cleaning yourself. And what your schedule generally looks like. If you are a busy person with little time, then hiring a monthly maid service is your best bet. In addition, hiring one on a monthly basis saves you the stress of negotiating prices again and again. With the assurance that your house will be spotless for the whole month. Entrepreneurs, full-time professionals and working families can all especially take advantage of these services. And save a bunch of time and money while they are at it.
Some Numbers to Preview Costs
Full-time Monthly Basis: $1,200-$2,500 per month

Weekly Basis: $75-$200 per visit

Monthly Basis: $100-$250 per visit

Hourly Basis: $40-$80 per hour

per Square Foot: $0.07-$0.15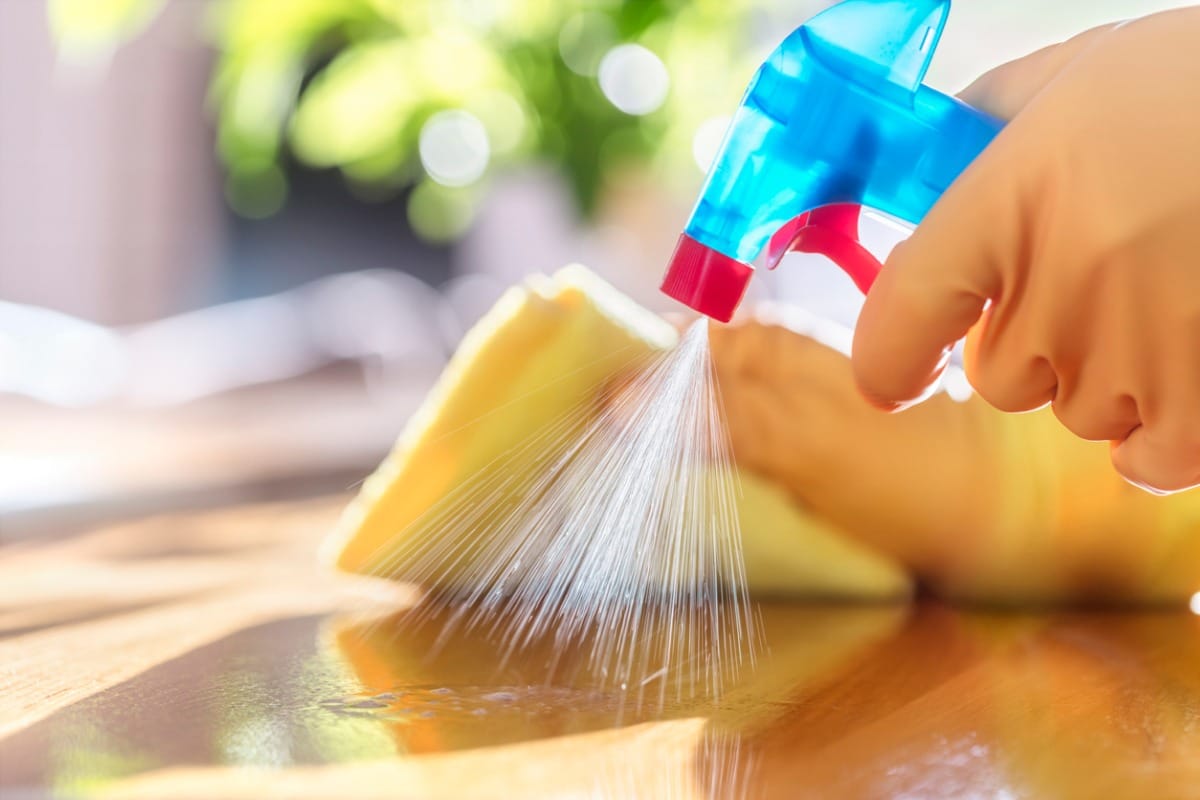 Week after week and fortnightly visits can be more practical in cleaning your place, and so can monthly visits. Regular and routine cleaning of your home decreases the spread of allergens, bacteria and other air-borne pathogens. And ensure the well being of you and your family. If performed on a full-time basis as per your particular needs, a monthly maid service can go a long way to make your living space clean, spotless and free of contaminants. A week after week visit can spare $5 to $10 per visit on housekeeper administrations for cleaning. But cumulatively purchasing all the cleaning supplies you will need and paying a lump sum amount to the monthly maid service can potentially help you save a significant amount of cash.
Full-Time Maid: All Spotlessness
A full-time monthly maid service can cost you somewhere in the range of $1,200 to $2,500 every month. Contingent upon what tasks you relegate to the service as well as where you live. This results in an almost daily arbitrary cleaning of your premises in the most effective manner possible.
Monthly Maid Service
Many monthly maid services – hired on a rotating basis each month – cost somewhere in the range of $125 to $300. This method incorporates a marginally more thorough cleaning than week-by-week services. For people whose occupations and schedules are not compatible with hiring on a weekly basis or even a full-time monthly basis. This arrangement can prove to be an ideal rotation technique.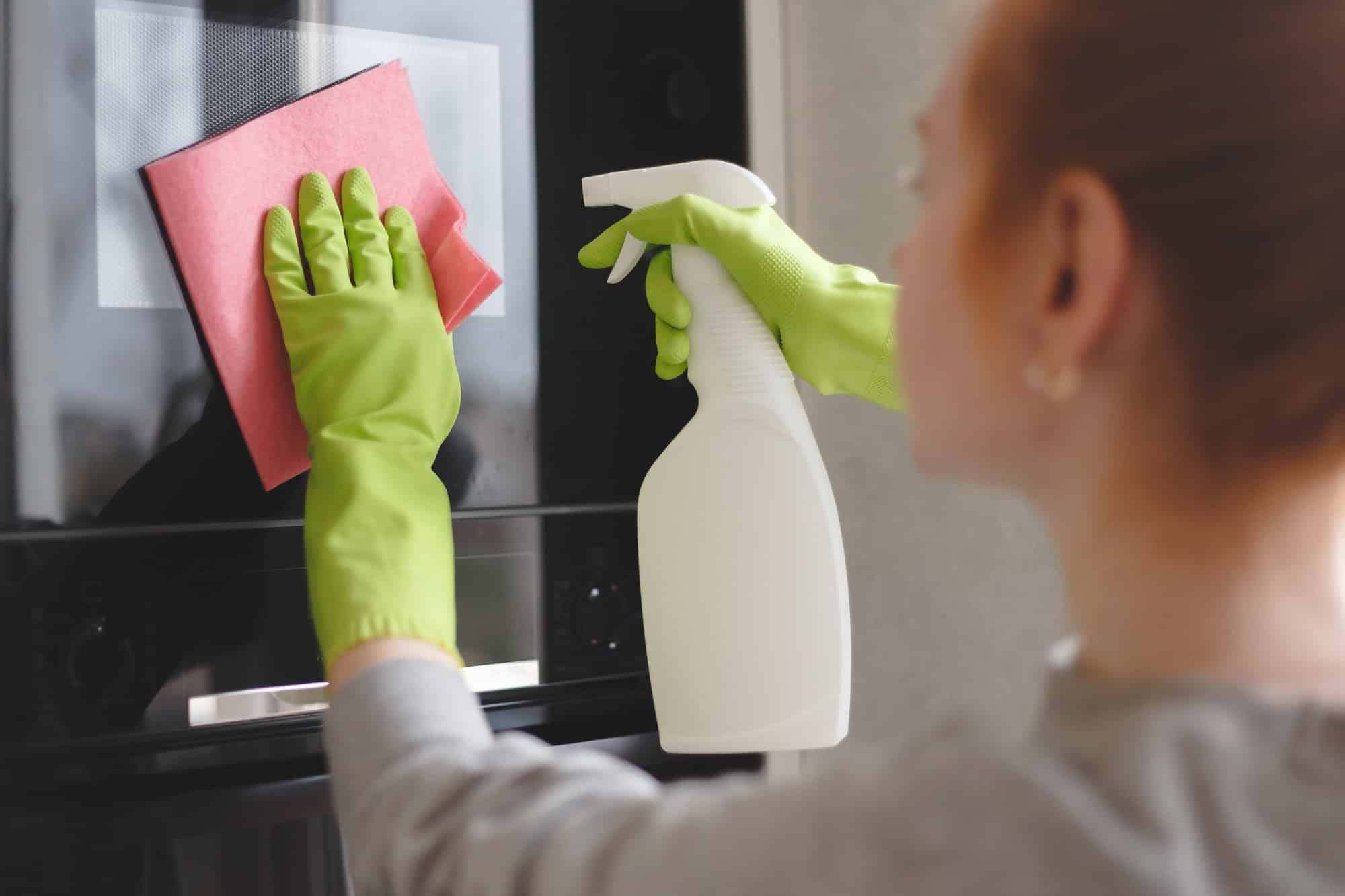 As Clean As a Brand-New Pin!
Keeping into account the maid's payment along with the price of house cleaning products, cleaning a whole house can cost you somewhere between $200 and $500 approximately. Monthly housemaid services exceed all expectations by tidying up, vacuuming and cleaning as frequently as you desire, leaving your house free from anything undesirable. They usually send a team for reviewing your premises and doing a comprehensive evaluation of the state of your property to fully determine the charges and time needed for cleaning. For hoarders and those who abhor cleaning, a monthly maid service is truly a blessing! A professional maid service hired on a month-by-month basis will help you take care of cleaning the following:
Garages;

Bedrooms;

Upholstery;

Kitchenware;

Work surfaces;

Carpets and rugs;

Lighting apparatuses;

Switches and sources;

Furniture installations;

Bathrooms and shower stalls;

Tool sheds and storage rooms.
Other Price Factors to Consider
N

umber and sort of rooms:

The more rooms you have in your homestead, the more costly cleaning them will prove to be. By checking rooms, monthly maid services can get an idea of the inhabitancy and utilization of your home. Restrooms require the most thorough cleaning procedures and more time than lesser-used rooms like parlors and workplaces.
Allergies and sensitivity
:
The presence of highly-contaminated areas around your house can cost you a smidgen more by requiring hard tracking down or costly cleaning products. Talk about this with your maid service prior to recruiting them. Mayo Clinic put up some steps you should follow if you want a free allergies home, it's super useful. Read more here.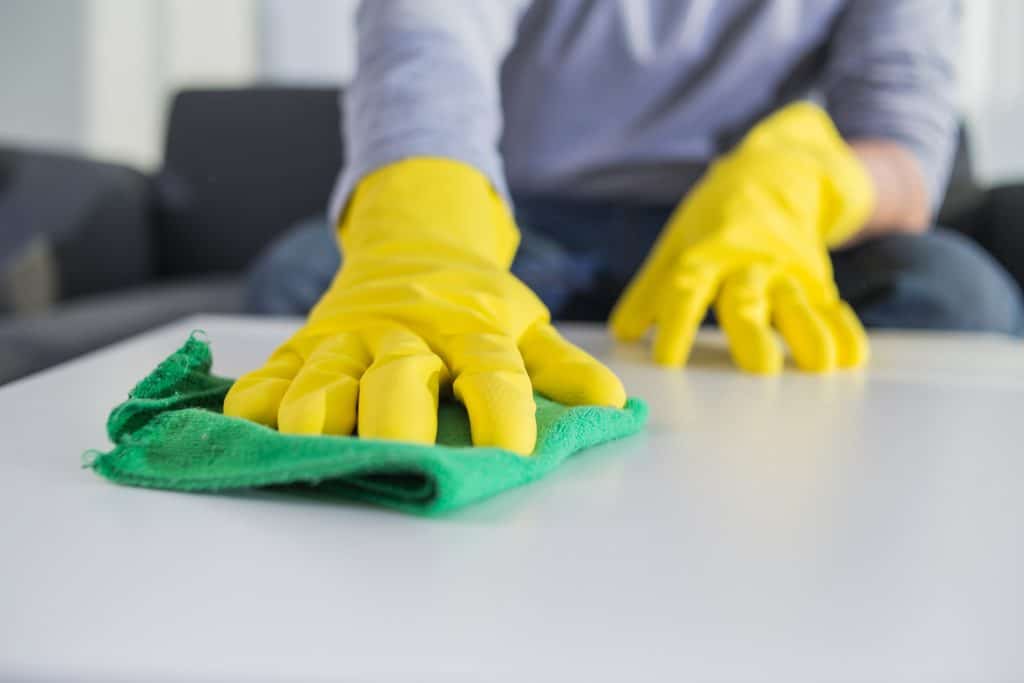 Expensive collectables:
If you have costly heirlooms, for example, custom artwork, decoration pieces or instruments, discuss openly whether the house cleaner needs to clean these or not. Likewise, inquire as to whether the maid can utilize some means of protection while cleaning these fragile valuables.
Pets:
A house with pets will in general require more effort to clean after pets – and this will, for the most part, increase the overall cleaning costs. Ask your monthly maid service whether cleaning after pets is included in the standard price, or it will be charged as an extra service.
Tall roof fans and multi-story houses
:
This particularly means additional time spent moving gear and more thorough cleaning, which may, in turn, increase your total bill.
Eco-friendliness
:
Decide between standard and eco-accommodating maid services. Consider the cleaning products that you need to use in your home. Numerous monthly maid services lean toward earth-friendly, non-harmful items. On the off chance that these are the sort of products that you need, you should be clear about it from the beginning, since it can affect your overall costs.
Enjoy Cleaning? Do It without Anyone Else's Help!
Recruiting a house cleaner or a monthly maid service may seem like a definite extravagance for a significant number of us. However, your time is valuable too, and the amount of it you spend scouring the kitchen floor may be all the more productive and efficient, but if you have pressing issues to deal with, it is better spent somewhere else. To use a term from economics, this is an opportunity cost situation, and you must carefully weigh the pros and cons of hiring domestic help versus doing it all yourself.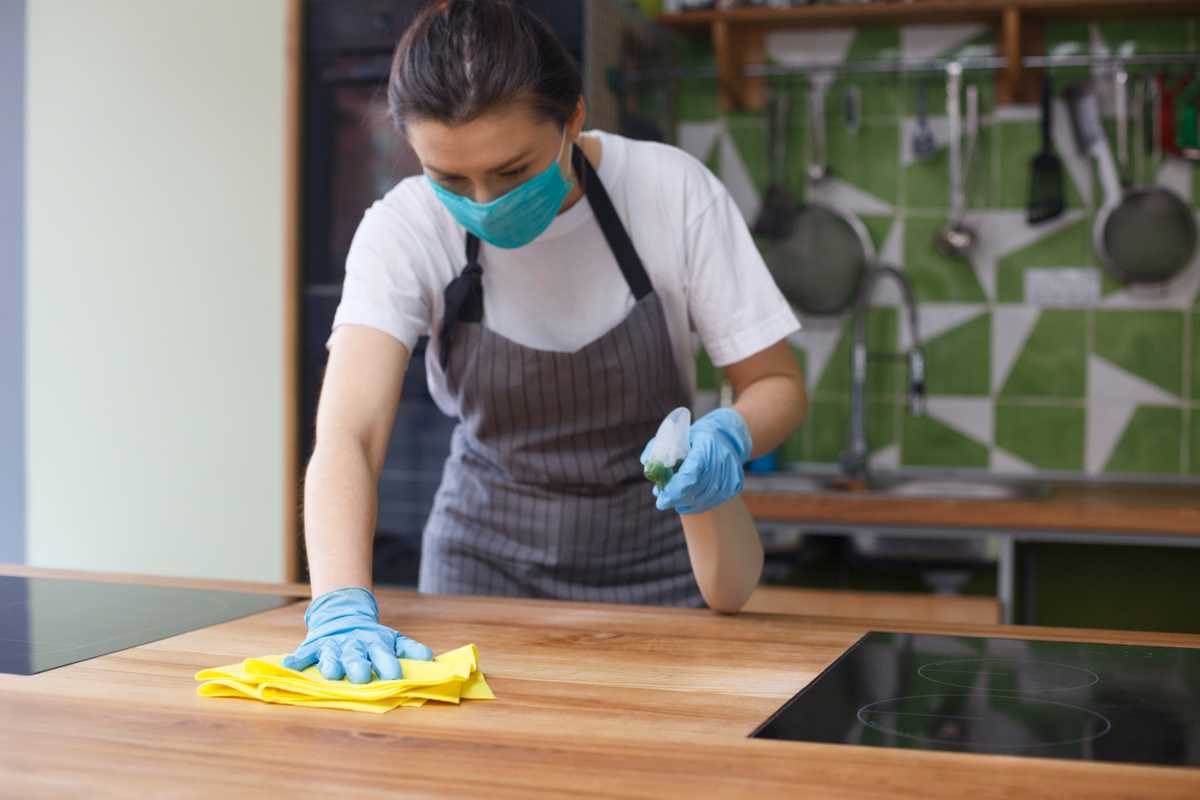 Think, Think, and Then Hire
What is your time worth? Could your time be better spent accomplishing something different? Possibly it merits recruiting a monthly maid service? Contrast your hourly rate with the expense of hiring a maid service.
Are you prepared to pay for outside cleaning help?
Paying for cleaning you could otherwise undertake yourself may be a necessity and may be a luxury for different people. Ensure you are dealing with the genuine necessities first, and a dirty house might just be one of them. You can hire one time maid service too, if you're like to see the work before hiring monthly.

Are you dissatisfied with the cleaning you do yourself?
In the event that you clean your home consistently or possibly every so often, yet are discontent with the outcome, a monthly maid service could merit a shot.
How often do you need house cleaning?
You could hire the maid service for more than once per month, and trust yourself to keep the house sensibly clean and organized between visits. A couple of hours daily are sufficient to keep your place clean, and with a little expert assistance, your home could be cleaner than ever before. We offer weekly and bi-weekly maid services if that's what you'll need.
Maid Services At Your Service
Suppose you don't get enough time to do all the things to make your home feel like home, don't worry. Get yourself a maid service and problem solved. Get the best maid service in your budget and work freely without the tension of doing household.