Do you think it's time to give your house a deep, thorough cleaning by hiring a professional cleaning service? If so, we say: hire one right away! Whether you plan to host an event next weekend and need to prepare your home, or maybe you have already hosted an event and are looking for a recovery clean – what your home needs is a professional one-time cleaning service.
This small investment is worth the time you will have to spend amidst the brooms, mops, and scrubbers. With great technical skills, the right equipment, and some extra care; we at My Cleaning Angel assure you that a good cleaning service will leave your home sparkling in no time!
If you are considering getting your house cleaned by a professional every once in a while, here's a complete guide to help you understand everything about a one-time cleaning service. We will talk about the pricing, kinds of services, cleaning process, and the reasons why you need to hire a cleaning company right away.
One Time Cleaning Service Costs
While some companies offer different cleaning packages with various inclusions and prices, others tend to charge based on price per square feet or price per room. Furthermore, some professionals also charge on a price-per-hour-service basis that approximately costs $40-$65 per hour for a single cleaner. High-end cleaning services can cost up to $300 while low-end services can cost anywhere around $80 to $100. The rule of thumb here is pretty simple: the less intensive the cleaning task, the lower the price you have to pay.
You will have two options to choose from: independent cleaning service and corporate cleaning service. Independently working professionals will charge you a lot less as they receive the complete payment of their service. Corporate cleaning services, on the other hand, will give relatively more guarantee and reliability. They will also provide you with flexible scheduling hours as they have many employees working for them. This teamwork is much quicker than the service of an independent maid.
The one-time cleaning service costs mainly depend on where you live, the size of your home, and the kind of cleaning you are going for. Every job is unique and many professionals give their final quote only after a walk-through in the house. They mainly check out the size, layout, and overall cleanliness of the house before making the final offer. Regardless of which option you go for, learning about their previous work with other clients helps you review everything you need to know about who you are getting in business with.
Types of One Time Cleaning Services
The type of one-time cleaning service you decide to hire is extremely essential when it comes to achieving the final results and affordable pricing. Different services offer different types of packages designed to fulfill your needs. For example, if you are looking for a preparatory house cleaning before moving into a house, the professionals will sanitize your new home thoroughly by disinfecting every corner of the property. Or if you need a recovery clean, such as the one after-party, the cleaners will pay more attention to getting rid of stains and spots from the drink spills rather than disinfecting the insides of your cabinets!
Conclusively, the overall service costs largely depend on the kind of cleaning package you need for your home. Therefore, we recommend you to carefully choose the kind of cleaning service you need so that the cleaners understand exactly what they have to achieve while you keep your expectation in the right place. To figure out the service you need, we have listed all the different types of one-time cleaning services offered by professional cleaners.
Regular Cleaning
This is the standard type of cleaning that your home deserves every once in a while. Your cleaners will be removing dust and cobwebs from walls, ceilings, furniture, photo frames, centerpieces, and so on. They will also do extensive mopping of the floors and vacuuming of carpeted areas and upholstery. Special attention is given to the bathrooms to make sure that they are properly disinfected. As for the kitchen; all countertops, cabinets, and sink areas are wiped and cleaned with disinfectants. Some cleaners might also offer inside-out cleaning of small appliances (such as microwave oven, coffee maker, etc.) and wiping the exterior of bigger appliances (such as refrigerator, oven, etc.).
Deep Cleaning
Deep cleaning is a more extensive type of cleaning, preferable for furnished homes. In addition to offering all the facilities of a regular clean, your cleaners provide extra facilities that will give your house a much more thorough cleaning service. This one-time cleaning service makes sure that almost every part of your home is dusted off. It further includes dusting the ceiling fans, air conditioners, etc.
One of the relaxing benefits that you can enjoy is the complete cleanse of windows, including the blinds, windowpane, and window frame. Your cleaners will take care of the doors and base doors of your home, and also guarantee proper cleaning and disinfecting of the insides of all appliances, cabinets, and furniture. Due to additional services, the rates for deep cleaning are relatively higher in comparison to a regular clean.
Move-In / Move Out Cleaning
This one-time cleaning service is quite popular among people as they mostly prefer to get the job done at the hands of professional cleaners. The cleaning is done in the absence of furniture due to which it covers every corner of the house. Most companies offer not just indoor cleaning but extend their services to the outdoors as well.
The cleaners focus on getting rid of every bit of dust and debris and sweep clean each area with disinfectants. Complete sanitation of the house is necessary for this service, especially in the bathroom and the kitchen areas. The main purpose of this service is to get rid of any previous unhygienic condition in the house and prepare it for the new homeowners who will move in.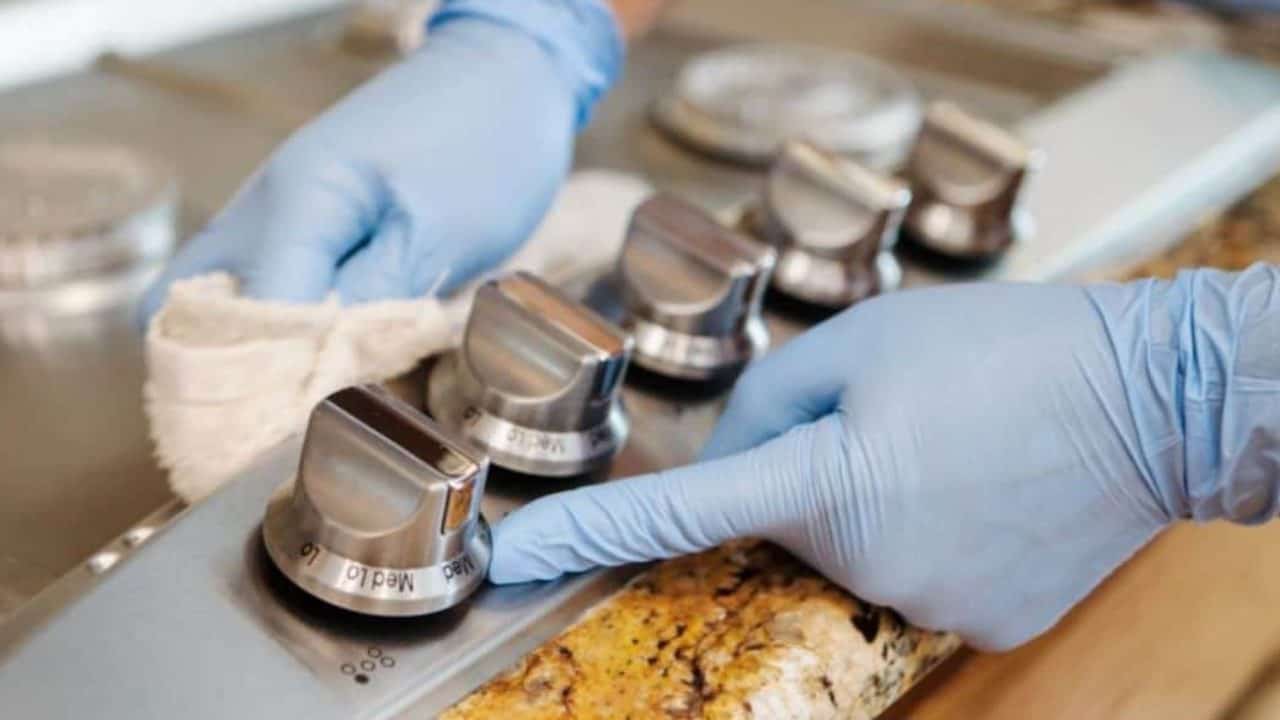 Why Should You Hire A Cleaning Service?
To maintain your housekeeping to the fullest, cleaning your house daily is mandatory. But, no matter how diligently you do your daily chores, there will always be a time when your home will need a deeper, more extensive cleaning. Especially with the service rates being so reasonable, we recommend you not to push this absolute essential any further. Here is why you need to hire a cleaning service right away:
Save Your Time
Why spend your time cleaning when there are professionals at your disposal to do the job for you? Rather than spending your weekends vacuuming and scrubbing, you can plan a fun family time while the cleaners take care of your home. This way you can save your precious time and invest it in your loved ones.
Healthy Allergen-free Air
The presence of dirt, dust, allergens, pet dander, and other contaminants tend to build up over time that is then inhaled by the residents. This leads to many different health issues, especially affecting the elderly and children. A thorough cleaning of furniture and upholstery is essential to ensure that the indoor air is healthy, fresh, and free of allergens.
The Right Cleaning Equipment
No matter how hard you scrub the doors or mop your floors, you never get the same results as those provided by the professional cleaning equipment used by cleaning service providers. These tools are efficient and less time-consuming due to which your house will look spick and span in no time.
Long Term Savings
We understand that every element of your home is important and needs proper care. With a professional cleaning service, you can preserve the longevity of your furniture and upholstery and restore them. By making a small investment in hiring a cleaning service, you can ensure long-term savings as your home decor won't deteriorate over time.
What to Do Next
We hope that by now, you are fully convinced to fulfill the one-time cleaning needs of your home. At My Cleaning Angel, we take care of your cleaning needs – and we do it all the time. Here's how you can schedule your next cleaning in three simple steps:
Get an estimate online by selecting the size of your home. You can choose the date and time you prefer to schedule the cleaning.

Avoid the hassle, so sit back and pay online. Once you're done, you will receive an email confirmation of your booking.

Our certified cleaner(s) will show up at your home at the exact time you have selected. And while they clean, you relax! Once done, you will receive a receipt in your email.
And just like that, your house would be gleaming before your eyes!
How Much Does Our One-time Cleaning Costs?
My Cleaning Angel's team takes pride in providing you with efficient services along with our quick cleaning and scheduling processes at exceptionally fair prices. Our one-time cleaning rates are based on the size of your home. You can get your pricing by selecting the number of bedrooms and the cleaning package you're interested in. We also offer extras that you can include in your package!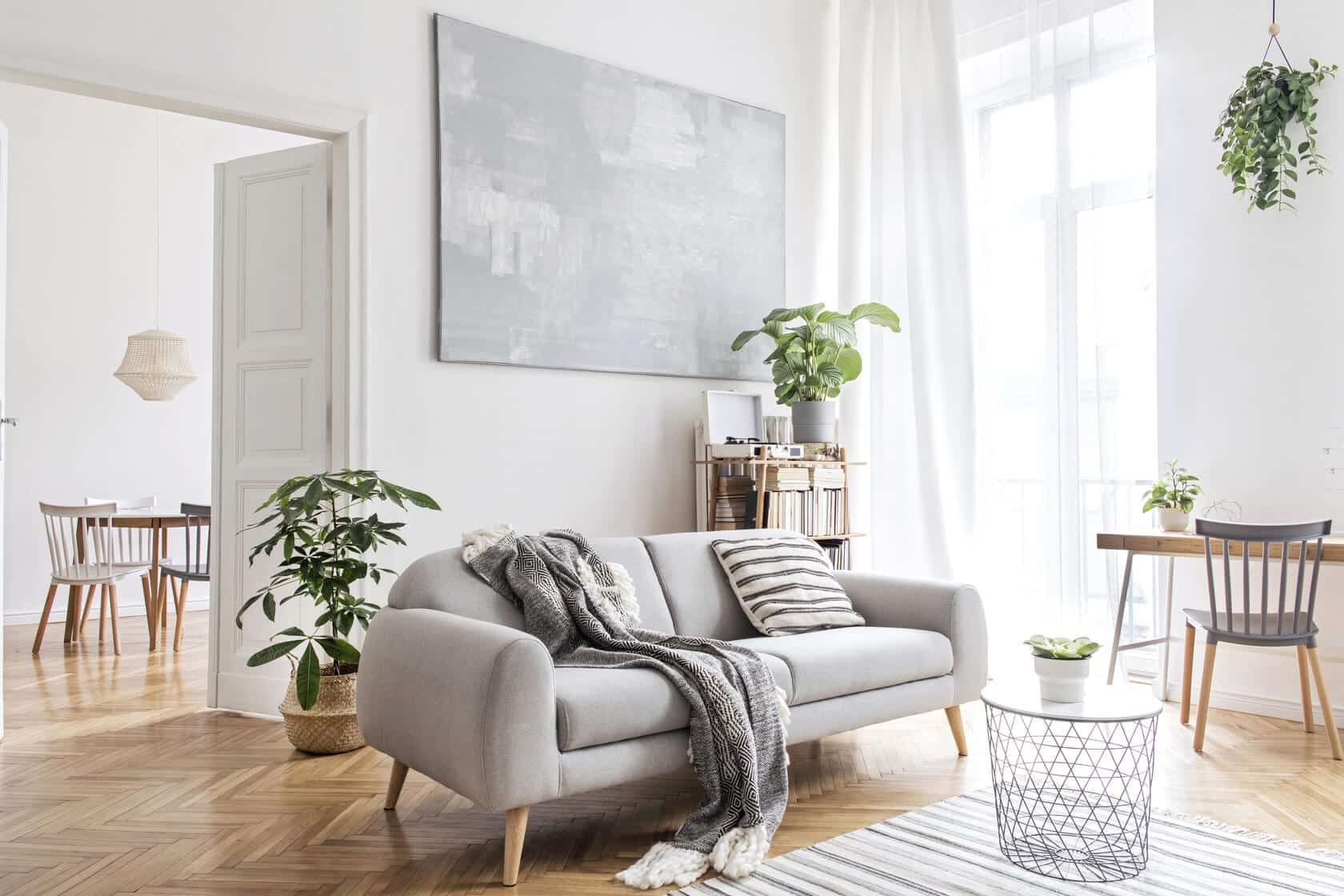 Conclusion
A professional one-time cleaning service every once in a while is a treat for your home. With so many benefits at such a good value, we say it's only fair to invest in a professional cleaning service. So what are you waiting for? Book cleaning services online for your home. Just go to our book page, select the cleaning pack you need, fill out all the information asked and it's all settle. Easy and fast.