One Time Cleaning
Our One Time Cleaning service guarantees with no headache a clean home by true professionals.
In 60 seconds, book online our One Time Cleaning for regular cleaning or deep cleaning.
(For houses not cleaned in the last 30 days we may consider a deep cleaning).
Thorough checklist, upfront pricing
Two easy options to choose from. Regular cleaning to do a good cleaning on the basics of the home. Add the Deep Cleaning Pack to be more thorough.
| ONE TIME CLEANING CHECKLIST | REGULAR | DEEP (For Furnished Homes) |
| --- | --- | --- |
| Home Dusting (Furniture, TV, Picture Frames etc... | ✔ | ✔ |
| All Floors Vacuumed and Mopped | ✔ | ✔ |
| Bathrooms: Tub, toilet and sink area thoroughly cleaned and desinfected | ✔ | ✔ |
| Kitchen: Wipe down all counters, backsplash, sink area, spot cleaning the outsides of cabinets | ✔ | ✔ |
| Small Appliances In and Out. ( MicroWave, Coffee Machine ) | ✔ | ✔ |
| Bigger Appliances Only Outside. ( Fridge, Oven ) | ✔ | ✔ |
| Ceiling Fans and Blinds | | ✔ |
| Baseboards and Doors | | X |
| Inside Fridge | +$20 +$40 | ✔* |
| Inside Oven | +$30 | ✔ |
| Inside Cabinets | +$60 | ✔* |
| Inside Windows | +$60 +$100 | +$60 +$100 |
Full Residential Cleaning Checklist
M

Wipe Bulbs and Glass Fixtures

M

Putting Away Dishes

M

Clean Chandeliers / Glass Lamps

M

Clean TV's and Computer Monitors

M

Moving Or Lifting Anything Over 25 lbs
M

Bio-Hazards Cleaning (Mold, Blood, Bodily, Fluids)

M

Cleaning Up Animal Waste

M

Heavy Scrubbing Walls / Doors

M

Cat Litter Box Cleaning

M

Cleaning Insects / Rodents
M

Cleaning High To Reach Areas & Windows

M

Washing Exterior Windows

M

Cleaning Anything Outside The Home

M

Hoarding, High Levels of Trash / Debris

M

Stepping Higher Than 2 Steps On A Ladder
Your Next Cleaning
In 3 Easy Steps
Our online booking form makes the estimate process easy and understandable
Book in 60s
Get free online estimate selecting the size of your home, then select the date and time you'd like your professional to show up.
Pay Online
Seamless online payments. No cash no checks! At the end of your booking get and email confirmation.
We clean, You Relax
A certified cleaner comes over and cleans your place. You receive a receipt on your email when we leave your home.
Your Trust Is Our Priority

Saves you time
Online estimate form with upfront fair pricing no surprises. Complete online access we want to save you time.

Only the best quality
Our skilled professionals go above and beyond on every job.

Safety first
We rigorously vet all of our Cleaners, who undergo identity checks as well as in-person interviews.

Easy to get help
Select your ZIP code, number of bedrooms and bathrooms, date and relax while we take care of your home.

Cash-free payment
Pay securely online only when the cleaning is complete.

Seamless communication
Online communication makes it easy for you to stay in touch with your Cleaners.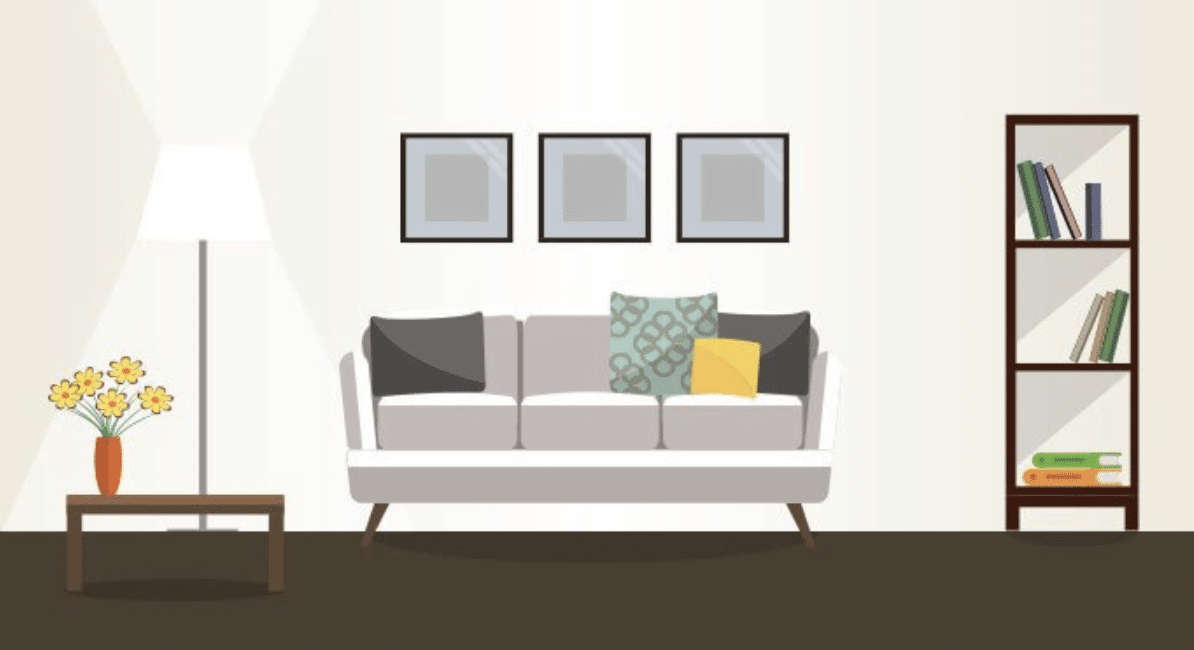 N

We Treat Your Home Like Our Home
At My Cleaing Angel we are fully bonded and insured, meaning you can have peace of mind when we enter your home.
Our Cleaning Crews are professionally trained, and if you're ever unhappy with any area we've cleaned, we'll return the next day and reclean it.
N

Immediate, Accurate Online Quotes
Have an upcoming party? Expecting guests? We'll give an immediate price quote so you can enjoy your time rather than worry about the mess.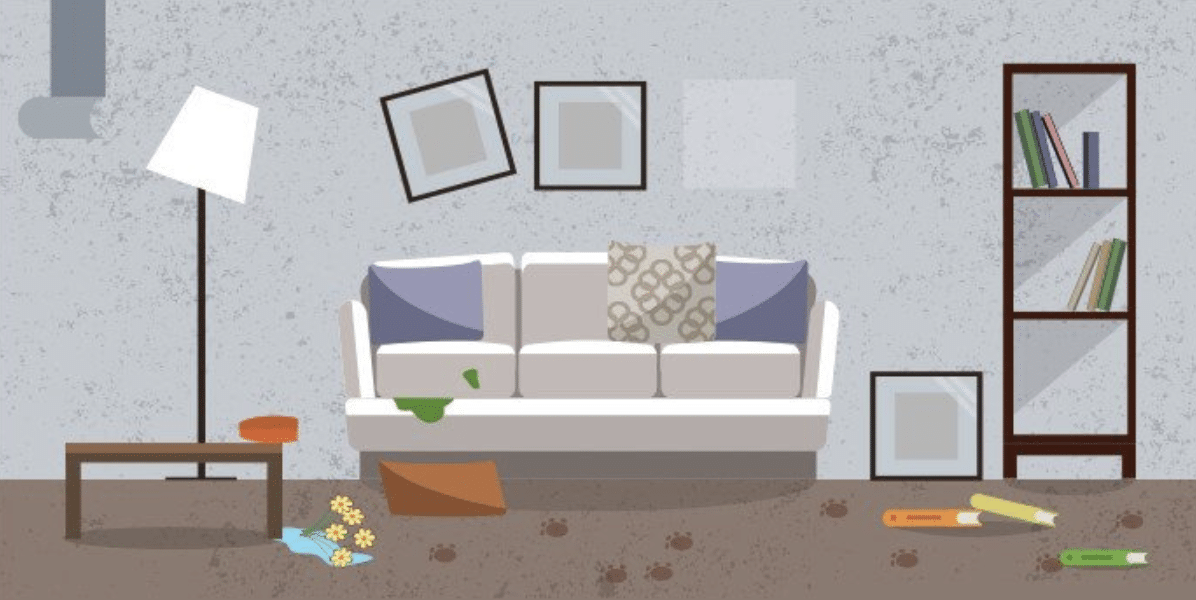 Hiring Someone Else May Not Be  What You Expect
You might be wondering.. "Can I actually trust the cleaning crew I've recently hired? Can I leave them alone in my home?"
M

This is not up to my expectations
Unfortunately, some crews do not operate at the highest standards, do not offer guarantees, or do not utilize the best cleaning products. 
Why wait for a quote when you can get an accurate one immediately?
What Customers Are Saying
Our Cleaners Make Miracles Come True Everyday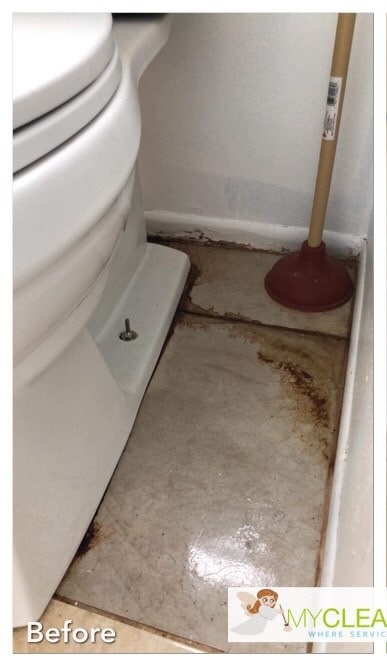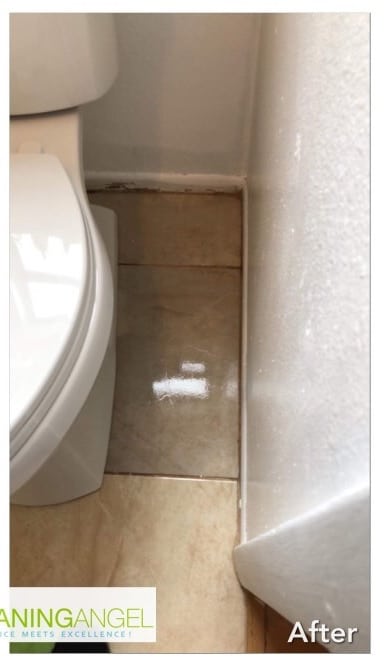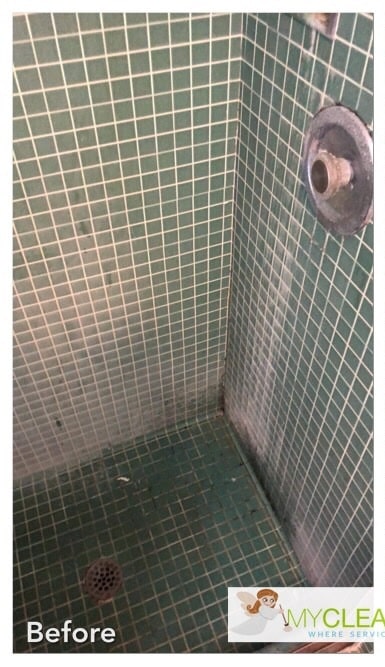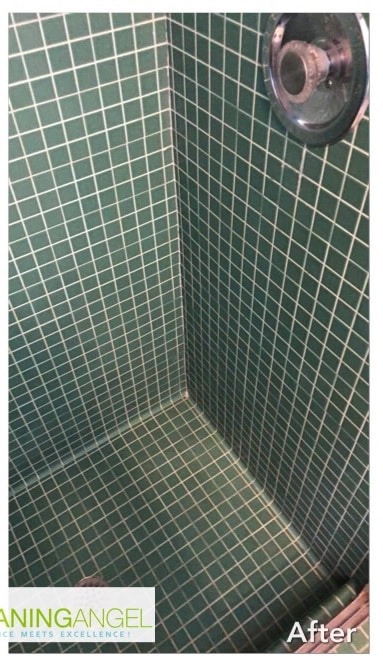 One Time Cleaning
For Anyone, In Any Occasion
Are you looking for a one time cleaning from maid services near me? If so, you have come to the right place. Here at My Cleaning Angel, we are able to book cleaning services for you in only 60 seconds. Whether you want a regular or deep cleaning appointment, you can let us know. All you have to do is fill out the form with your name, email, number of bedrooms, and number of bathrooms. From there, you will get a customized quote and we can book your one time cleaning service.
How My Cleaning Angel Does One Time Cleaning Appointments
After you have booked your one time cleaning appointment with us here at My Cleaning Angel, we will get you on the schedule. From there, we will take care of your cleaning needs. Every time that one of our maids cleans your home, they will completely clean your home from top to bottom. If you requested that all your rooms including the kitchen, bedroom, bathroom, walkways, dining room, living room, and other rooms be cleaned, you can count on our maids to do it all.
Cleaning For Your Needs
In the regular cleaning appointments, we have a cleaning protocol. This includes vacuuming , dusting, mopping, wiping down countertops and appliances, and much more. The one time cleaning appointments can be regular, deep cleaning or heavy duty, you just to select the right option when you book. If you have any special requests, left us a note on the comments session. We would be glad to do this for you, as well. With our very detailed cleaning process, we will guarantee cleaning perfection each and every time.
Detailed One-Time Cleaning Services, Every Time
We understand that sometimes you need a deep clean of your home or office space, and that's where our detailed one-time cleaning services step in. Our team of experienced and reliable professionals will arrive at your location with the necessary equipment and solutions to ensure a comprehensive cleaning experience.
We guarantee exceptional results with our detail-oriented approach, covering all surfaces and hard-to-reach areas to ensure no dirt or grime is left behind. We understand that every space is unique, and that's why we take the time to listen to your specific needs and customize our services accordingly.
Whether you need a one-time cleaning before moving out, after a party, or just a general deep clean, we've got you covered. At the end of the cleaning process, we conduct a final inspection to ensure customer satisfaction. With our every time approach, you can rest assured that your space will be left in immaculate condition.
Why Choose My Cleaning Angel
No matter why you need a one time cleaning in the Clearwater/St. Pete, Tampa, Fort Lauderdale, or Miami area, our My Cleaning Angel team will be there for you. Some of the reasons why you should choose our cleaning team include the following:
We are always committed to go above and beyond for our customers.
My Cleaning Angel takes pride in always providing excellent, precise cleaning services to each of our customers.
With our cleaning company being open since 2013, you can trust in our expertise, precision, and great attention to detail.
We are available in multiple locations, so we can meet more customer's cleaning needs.
We want to take cleaning off your hands and know that life can be busy and overwhelming at times. Let us help to make things a bit easier. If you want a one time cleaning, book cleaning service online with us today.
Offers by My Cleaning Angel
While you may be looking for a one time cleaning, we want you to know that we also offer other cleaning services if you need them. These offers include the following:
Weekly, bi-weekly, and monthly cleaning services
Rental cleaning for Airbnb, Vrbo and other rental or vacation homes
Move in and move out cleanings
Post construction cleaning services
If you are interested in any of these services, you can let us know when you use the quick and easy booking form.
Reach out to My Cleaning Angel today and let us take care of all your one time cleaning needs. Do you have more questions about this service? Feel free to call us today.
Questions Left?
We are here to make your life simple. Still have questions?
Don't hesitate to contact us.
What's Included In A One Time Cleaning?
You can check it in our checklist.
We offer 2 options of One Time Cleaning :
1 ) REGULAR CLEANING:
– All  Floors vacuumed + mopped,
– Dusting of the entire home,
– Bathrooms: tub, toilet and sink area thoroughly cleaned and disinfected,
– Kitchen: Wipe down all counters, backsplash, sink area, spot cleaning the outside of cabinets
– Small Appliances (Microwave, coffee machine)  In and Out.
– Bigger Appliances only outside (Fridge, Oven) but inside can be added as options.
2 ) DEEP CLEANING: (for furnished homes)

All items on Regular Cleaning
+ Baseboards
+ Blinds
+ Doors
EXTRAS :
Inside the fridge and Inside Cabinets
Inside Windows
* For empty houses prefer the move in move out pack.
Is One Time Cleaning Worth It?
One Time Cleaning
One time cleaning can be worth it for specific occasions like a move-out, a deep clean, or after a big event. It can help to reduce stress and save time, and it's an excellent way to start off a new season or year fresh. A one-time cleaning service can address neglected areas such as baseboards, vents, windows, and hard to reach surfaces. Moreover, a professional cleaning crew will have advanced equipment, effective cleaning supplies, and trained experts to clean with efficiency while taking care of your property. However, keep in mind that the cost of a one-time cleaning service can vary depending on the size of your house and the level of cleaning required. Therefore, it is vital to carefully evaluate your needs, budget, and schedule before booking a one-time cleaning service.
Do I Need To Be Home During The Cleaning?
The first time you use our services it is better for you to be home to welcome the cleaner. Show the cleaner around and at the end be present to see the results.
If you're a regular don't forget to add notes on how to access the home. If we can't access the property you'll be charged.
How Much Does One Time Cleaning Cost?
The cost of a one-time cleaning service can vary depending on a number of factors. These include the size and condition of the space, the scope of the cleaning required, and the location and pricing policies of the cleaning company. Some companies may charge an hourly rate, while others may quote a flat fee based on the specifics of the job.
Additionally, the type of cleaning supplies and equipment needed may also factor into the overall cost. For the most accurate estimate, it's best to contact a few different cleaning companies in your area and provide them with details about your specific needs so that they can provide you with quotes based on your individual circumstances.
Should I tip my One Time Cleaning ?
It's always good reward a good job.
We already pay our cleaners very well so you don't have too. House cleaning is a hard job, if you feel they went above and beyond feel free to tip your cleaner. You can give it cash directly to cleaners or add it on your account or calling us. 100% of the amount tipped will go to the cleaner.
How Long Should My One Time Cleaning Take?
The length of time for a one-time cleaning can vary depending on the size of the space, the level of clutter, and the scope of work required. Generally, a standard one-time cleaning for a small apartment or studio may take around 2-3 hours, while a larger home or heavily cluttered space may take up to 6-8 hours.
However, it's important to note that the actual time required for cleaning will depend on several factors, such as the type of cleaning needed (deep cleaning or basic cleaning), the number of rooms to clean, the presence of pets and children, and the level of cleanliness desired. It's always best to discuss your specific cleaning needs with a professional cleaner to get an accurate estimate of the time and cost of your one-time cleaning.
How Do I Pay? When Will I Be Charged?
To book a cleaning we require a credit or debit card to hold the reservation. The amount is put on hold 24 hours before the cleaning crew arrived to make sure we have a valid card. The charge only occurs at the end of the cleaning. We only accept card payments. No cash or check.
Does One Time Cleaning Includes Laundry?
Laundry is included as extra in our One Time Cleaning
Usually, one-time cleaning services do not include laundry services unless specified otherwise. One-time cleaning services are typically tailored to meet the specific cleaning needs of a client. These services could include dusting, vacuuming, mopping, sanitizing surfaces, and cleaning bathrooms. Other cleaning services such as laundry and ironing may be offered separately or bundled as an add-on service for an additional fee. It is recommended that you clarify with the cleaning service provider whether laundry is included in their one-time cleaning service or if it is an additional service that they offer. This would ensure that your cleaning expectations are met, and there are no misunderstandings about the scope of the service provided.
Can I Gift A One-Time Cleaning To A Friend?
Buy My Cleaning Angel Gift Card.
Yes, you can gift a one-time cleaning service to a friend. We offer gift cards or allow you to book a cleaning service for someone else using their website. It's a great gift idea for special occasions or helpful for a friend who may not have the time or ability to clean their home themselves. When gifting a cleaning service, it's best to be mindful of your friend's schedule and preferences. If they have any specific cleaning requests or any allergies to certain cleaning products, it's best to communicate that to the cleaning company to ensure a smooth and satisfactory cleaning experience.
When Will I Be Charged?
You'll only be charged after the cleaning.
We only accept debit and credit cards as payment methods. We'll only charge your card after the cleaning is finished, in the end of the day of your one time service.
Do I Need To Provide Cleaning Supplies ?
No, we offer the cleaning supplies.
There is no need for you to run to buy cleaning supplies, our cleaners will come with all supplies and equipment. They work everyday with supplies they know. If you prefer green supplies let us know.
Now if there is a specific produtc you want them to use just provide and tell the cleaner how to use it. Make sure and be informed on how to use, our cleaners won't be responsible if any damange happens during the use of your product.
Ready To Book A One Time Cleaning?