For some, cleaning is therapeutic. For others, cleaning can be a hassle and something to be avoided for as long as possible. Whether you have a family of five to clean up after, or you just have to clean up after yourself, it can be nuisance to worry about from time to time.
Many people turn to cleaning companies to help them get the house squeaky clean, but finding the right cleaning company for you and your needs can be a challenge. But when you work with My Cleaning Angel, you will be able to relax and stop worrying about whether your home will get the cleaning it needs.
My Cleaning Angel is different from other cleaning companies. Our team of trained and hard working cleaners can transform your home into a space that is enjoyable to be in. A messy space can cause stress, but when My Cleaning Angels gets to work, you will be relieved to be able to see your floors again!
There are many things that make us different. We offer many different cleaning services: from one time cleaning to small office cleaning, we can help get your space clean. Our customers love the work we do and that is why they continue to work with us. Schedule your cleaning today and see for yourself what makes us different!
My Cleaning Angel is a cleaning company in Tampa Bay and offers different types of cleaning services. Read on to learn more about each one!
Looking for Cleaning Company in Tampa Bay?
Are you sick and tired of doing domestic chores? Your time is precious. Let us take care of your home. Satisfaction guaranteed.
One Time Cleaning
The holidays have come and gone, but the mess your extended family left behind still mocks you from every room of your home. You are exhausted and need a break, but you know you can't put off cleaning for much longer. That is where My Cleaning Angel comes in. We offer one time cleanings, meaning we can clean your home for you the one time (or two times) that you are just too overwhelmed to even pick up the broom. Just give us a call and allow us to do a quick sweep through your home and leave it sparkling! The one time cleaning is perfect for before or after big events you are hosting at your house, getting your home ready, or removing any evidence of a fun night you may not remember.
Recurring Cleaning
Perhaps you are just too busy to even focus on cleaning your home. You run from work to your kid's school to soccer practice and piano recital to dinner with your parents and finally make it home around seven or eight. If this sounds all too familiar to you, you may need a little extra cleaning help. We can clean weekly, bi-weekly, or however often you need it.
Move In and Move Out
At My Cleaning Angel, we know that moving can be a stressful time for you and your family. That is why we offer move in and move out cleaning services, help you get your old home ready for the next residents or your new home ready for you.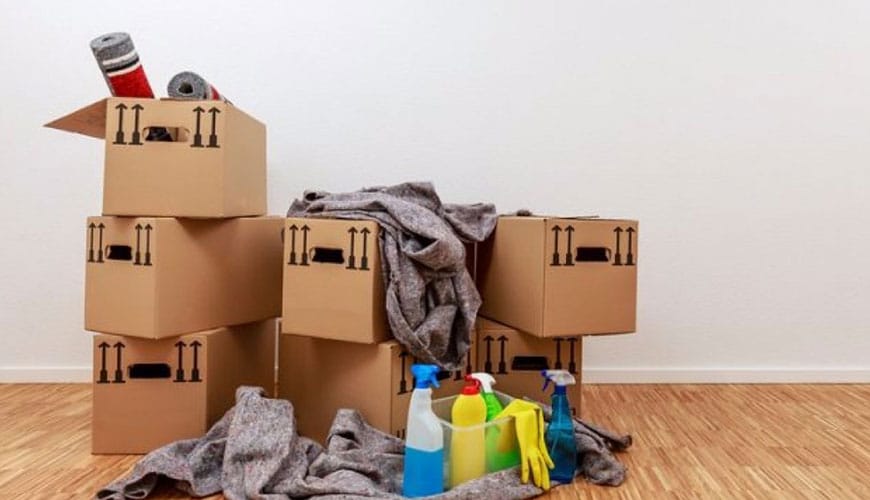 Post Construction
If your business or home just went through a remodel or got some other construction done, we can help to clean up from the mess left behind. This will allow you to get on with you work and life without having to worry about cleaning up before getting back on schedule. Let us help you get your home or office back in order so you can continue with business as usual.
Vacation Rental Property
Vacation rental properties have become popular in the past few years. People with rental properties are starting to rent out their spaces while they are not being used, but the mess left behind is almost not worth it. But when My Cleaning Angel is on your side, you can enjoy a clean property every time you show up on vacation.
Small Office
You are running a business. You don't want to have to clean up after your employees or take care of other office maintenance. We can help you to keep the office clean and your employees focused with our small office cleaning services.
While we offer many different cleaning services, the thing that makes us truly different is the fact that our services are a bit more personalized than others. You have the ability to pick and choose what cleaning services we provide to you, allowing you to get done whatever you need done and leaving you with a clean space. Hire our cleaning company in Tampa Bay area.

Contact My Cleaning Angel today to get started on the clean space you want and need!